A truck carrying Syrian migrants crashed near the Croatia-Bosnia border on Monday. Croatian media reported that four migrants died in the accident and at least 11 people were taken to hospital, some with serious injuries.
The truck was traveling on a highway not far from the Bosnian border when it overturned on the road, reported the news agency AP, quoting local news sources. A police statement said the truck had Serbian license plates.
According to AP, Croatian state television, HRT said the truck was in the process of transporting "heavy paper rolls that crushed some of the migrants who were hiding among the cargo when the vehicle overturned."
A local official, named as Zlatko Pjes, told HRT that "at least 11 people" were taken to hospital, some had serious injuries. Pjes said he thought the migrants in the truck were Syrian, although according to the news agency Reuters, they did not have any identification papers with them.
'A very difficult situation'
Speaking to another local news portal, Index, Pjes said that when he arrived at the scene, he found "a very difficult situation, [with] people crying for help." In the crash, the top of the truck came off the lorry, causing some of the migrants to fall out. Pjes said that those who did fall out "were left with light injuries, while those left inside paid with their lives."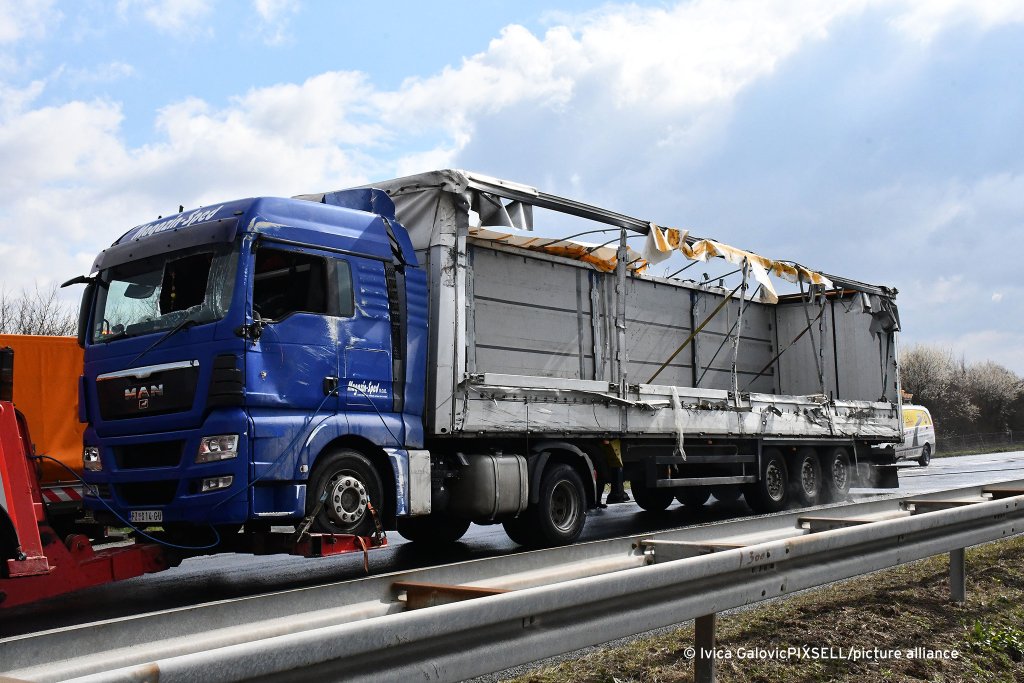 Index said that even more people were injured in the accident, setting the figure at 19, but AP wrote that police have not confirmed the exact numbers yet. HRT added that the number of injured "included at least one child and that a man had to have his arm amputated due to the severity of his injuries."
The cause of the crash remains unclear. However, Reuters quoted a Croatian state news agency Hina, which reported that the driver, a Serbian citizen, appeared to have lost control of the truck.
Recently German police have been cracking down on alleged smuggling gangs which transport migrants up the so-called Balkan route through countries like Croatia and on to Germany. In a few of the recent cases, Serbian vehicles and gang members have allegedly been involved.
With AP and Reuters