Jalal is a migrant from Morocco. He was traveling the Balkan route and made it over the border to Hungary before he was hit by a vehicle and suffered "terrible" injuries. Now in a camp in Serbia, he met with András Léderer from the Hungarian Helsinki Committee and reporter Idro Seferi to tell his tale.
This article is part of a series complementing our podcast "Tales from the Border". The audio feature format consists of eight episodes to be launched November 11, 2021 on Spotify, Apple Podcasts and other platforms.  
"My name is Jalal from Morocco. My age [is] 30. I come from Turkey first, through Greece, to Romania. After that in Romania I go to the border with Hungary. After that, I make an accident in the street at night. A big truck, it slapped [into] me."
Jalal is leaning heavily on a stick when András and Idro meet him just outside a transit camp for migrants not too far from the Serbian border with Hungary, at Subotica. He has come to tell his story to András, a senior advocacy officer at the Hungarian Helsinki Committee.
Jalal has been in Serbia for a couple of weeks when the men meet to record the InfoMigrants' podcast Tales from the Border in May. According to his account, he was pushed back over the border to Serbia by Hungarian border guards and forced to "crawl like a baby," into Serbia due to his extensive injuries.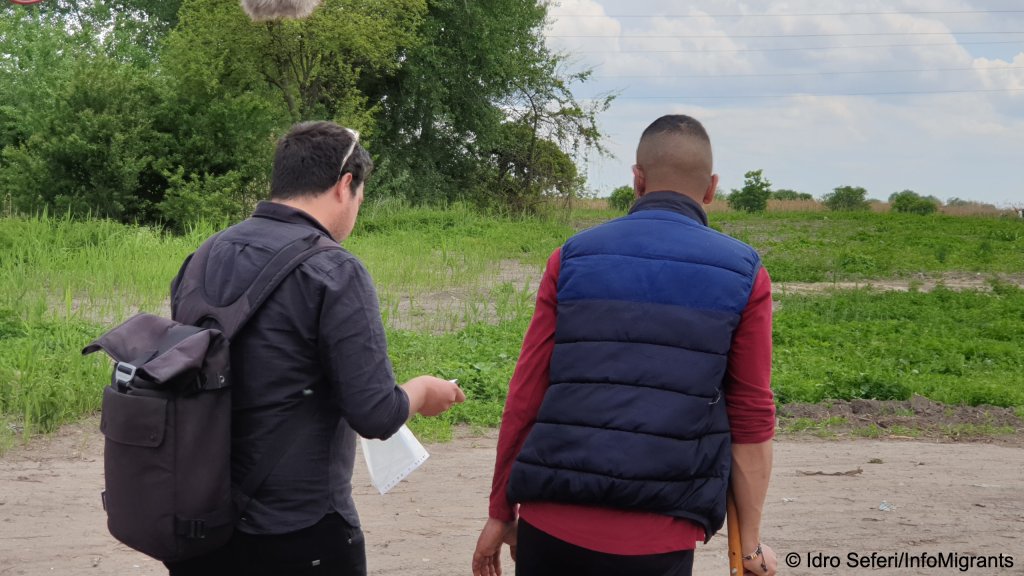 Contravening international law
Apart from the injuries, Jalal's case is of particular interest to the Hungarian Helsinki Committee because he hadn't previously been in Serbia when he was pushed back over the border to the country. He had come along the Balkan route from Romania into Hungary, he says, not from Serbia, which means his pushback was in definite contravention to international law.
Jalal was hit by a vehicle in Hungary, he says, a big truck. As he recalls his memory of what happened the night he was hit, Jalal brings his hand forward and back and makes "pah pah pah" sounds to imitate the horn of the truck as it came hurtling into him.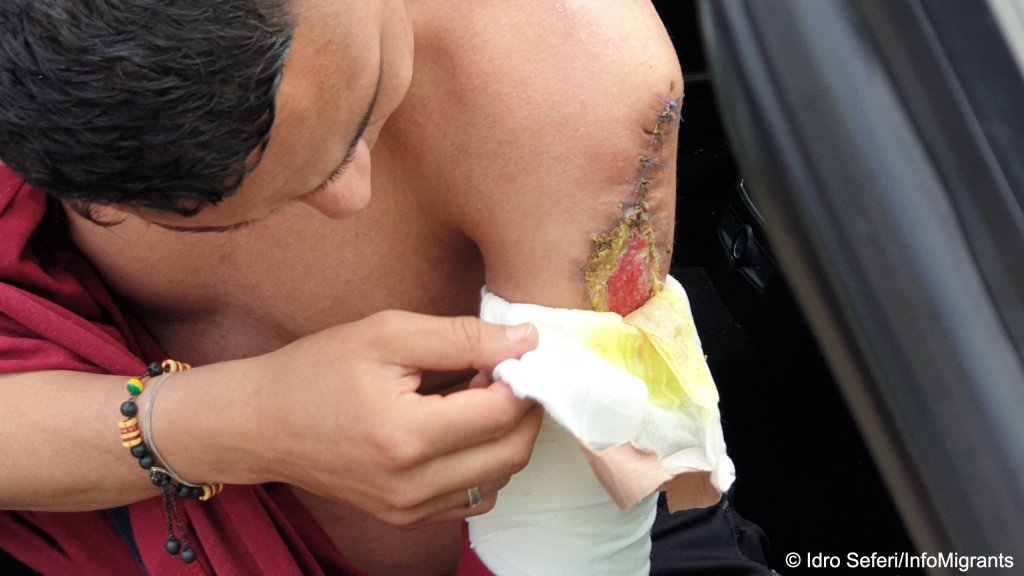 "I stay in hospital ten days," explains Jalal. "I make the operation here, [he points at various body parts] and my hand, and my finger and my.. that one.. the side," Jalal gestures at the side of his body, "and I have fracture in this side and my face. I think all my body is broken."
Shock
András sucks in his breath sharply, as Jalal pulls up his T-shirt to display some of his injuries. "This is radio," says András clearly shocked. But "some of his injuries you probably could not show them on the TV. You see ...flesh..pure flesh. […] Entire parts of his flesh is missing from his hand. There is this huge injury all over his right leg. He can't walk at all. His left hand is swollen, as he he had walked through a beehive, his ear looks horrible due to the injuries he suffered there."
András admits he is not a medical doctor but three weeks after Jalal's accident, András says they suspect his hip is broken or fractured and that he can barely walk. Getting more than just a few painkillers in the camp is also difficult, and Jalal's condition makes it hard for him to travel to seek proper medical help.
Over the years, András has heard countless difficult testimonies from migrants, asylum seekers and refugees, but he admits that Jalal's tale has shocked him to the core. "Regardless of his status, where he came from, whether he asked for asylum or didn't ask for asylum, you can't do this to another fellow human being," he explains.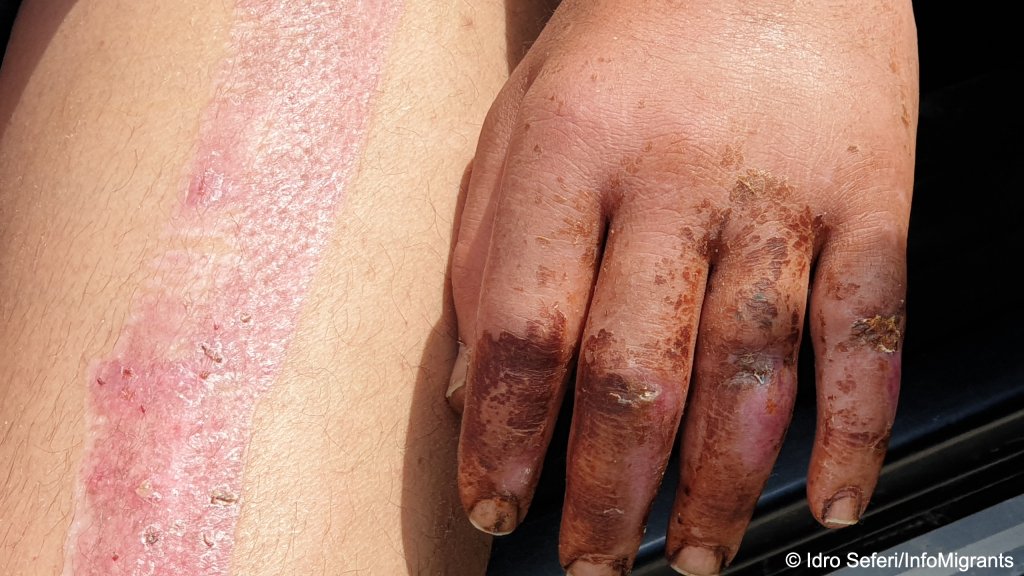 A future in Hungary?
Jalal's case "raises a lot of legal questions, but it also raises a lot of moral questions," says András.
According to Jalal, after the accident the next thing he remembers is waking up in hospital. In the hospital, Jalal recalls being treated well. He says he had hoped to stay in Hungary. In fact, he says he already has family, cousins there. "I want work, I want to make a future, I want to help my family."
But, after ten days in hospital, Jalal was discharged, put in a police van in a wheelchair he recalls, with other migrants, and then taken out of the van near the border with Serbia and told to walk to the other side.
Here, András picks up the story. "He told me, after he crossed the border he stayed for some time in an abandoned house, alone. With injuries like that. With injuries that normally would be treated by nurses in a hospital, in clean conditions." It was only when another migrant told him about the camp, that Jalal was helped to enter.
The outrage in András voice is palpable. "Jalal has never been to Serbia before. He has family living in Hungary," he explains. Jalal's family were not called by the Hungarian authorities during the time he was in hospital. "This is just really outrageous," says András.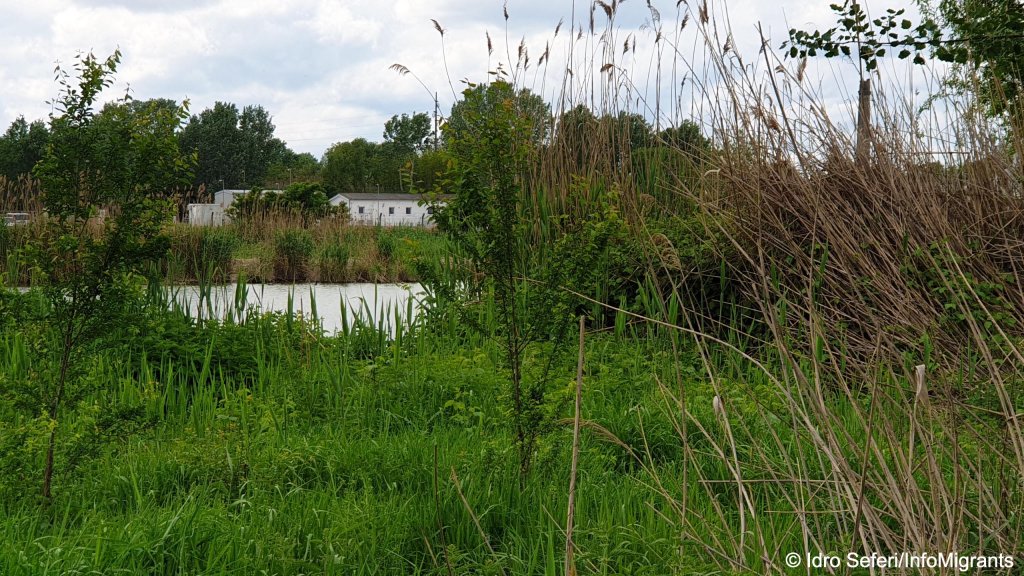 Crawling over the border
András begins to detail the problems that Jalal is raising. Allegedly, the hospital put him in the van in the wheelchair but then the wheelchair stayed at the hospital. "If you transfer someone in a wheelchair, you can't throw them out in the middle of nowhere," comments András.
Secondly, being "expelled collectively from Hungary, without any kind of documentation, to a country he has never been to before, that is definitely a case in itself for the European Court of Human Rights," states András.
According to András, Jalal's case seems to represent a breach of Article 3 of the European Convention of Human Rights which relates to the inhumane and degrading treatment of another human being.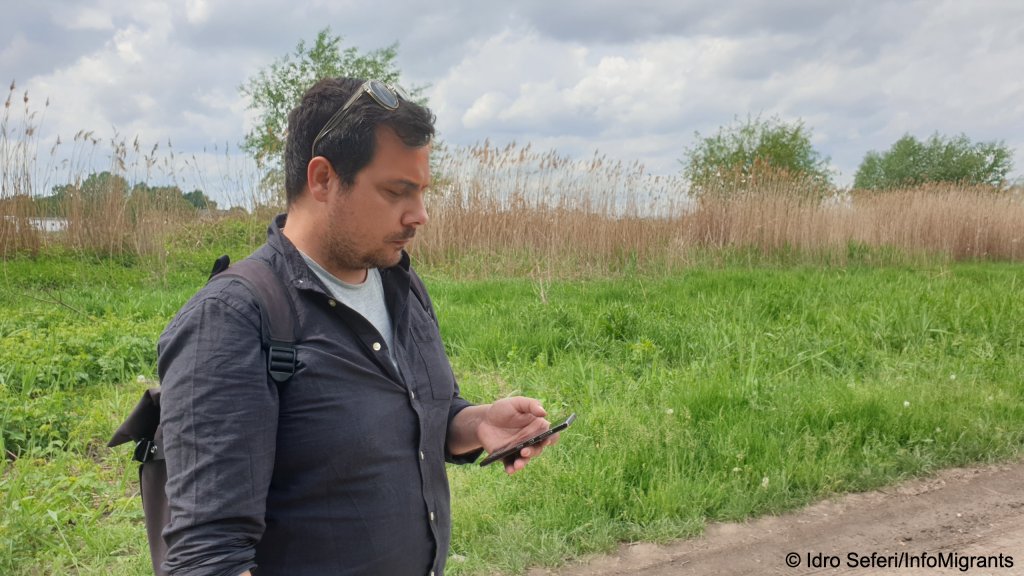 Hopes for a new life
As András takes notes, and Jalal patiently and quietly answers questions, his stoicism appears to shine through. In his account, no one is blamed for what happened to him. The pain he is still in, the need to use a stick which makes every task take much longer than it used to.
"I don't have any help," Jalal tells András quietly in the podcast. And yet, he hasn't given up on his dream. As he struggles to get painfully out of the car, where he rested to tell his story, Jalal says: "I want only my health coming back like before. Only my health. My body coming back same before. This is my dream now, from my life." His voice drops to a whisper. "New life, this is new life. For me, this is life."
Reporting on the ground in Serbia and interviews were conducted by freelance journalist and filmmaker Idro Seferi and András Léderer from the Hungarian Helsinki Committee who made the three Serbian episodes of Tales from the Border.