At least 220 migrants have been rescued from small boats south of the Spanish island of Gran Canaria in the Atlantic Ocean. Local authorities say the rate of crossings from Africa is rising.
Two vessels from Spain's Salvamento Marítimo rescued 222 migrants overnight on Thursday (February 10), bringing them to shore at the port of Arguineguín on Gran Canaria island.
The news agency EFE reports the migrants were discovered on board four 'pateras' – open wooden boats – south of the island. The majority of the migrants were men. There were also seven children on board, according to information obtained by EFE from the emergency services.
The first two boats were sighted about 137 kilometers south of Maspalomas, a tourist resort town in the south of Gran Canaria.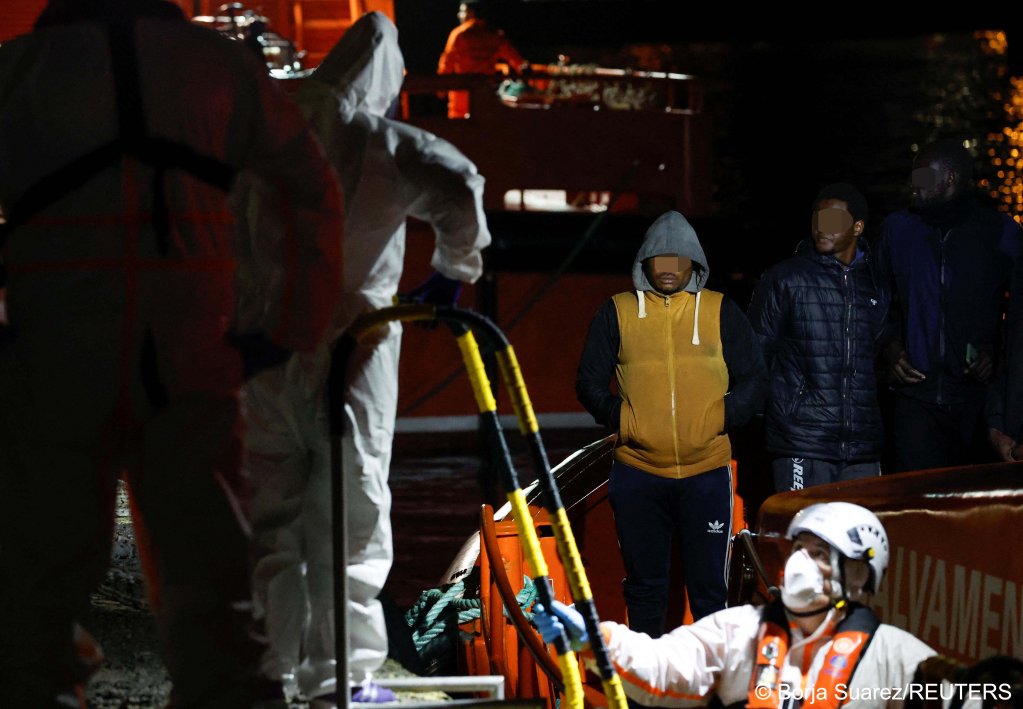 'Intense traffic'
Thousands of migrants continue to attempt the dangerous Atlantic crossing from Northwest and West Africa to the Canary Islands. Last year, according to the interior ministry, 22,316 people reached the Canaries by boat, a slight decrease on the previous year.
Since November 2021 however, the number of arrivals has been picking up again, the newspaper El País reports: there were 3,039 arrivals in November, 2,451 in December and more than 2,674 in January 2022, according to data from Canary Islands officials.
"We are experiencing intense traffic, almost as high as that in the autumn. It is high even for these months," El País quoted sources close to Canary Islands government authorities as saying in late January.
Despite the efforts of Spanish rescue services, thousands are believed to have died attempting the route in the past 12 months. The UN migration agency IOM recorded 1,176 dead or missing in 2021, though it says the true figure is likely to be much higher. Caminando Fronteras, a Spanish NGO, says more than 4,000 migrants died trying to reach the Canaries last year.
In early February, at least 17 people are believed to have died after their boat was shipwrecked off Fuerteventura. Forty-one people were rescued alive in the incident.
With AP