The Greek Council for Refugees (GCR) accused the Greek government of ignoring the needs of dozens of asylum seekers, who are stranded on the country's border with Turkey. This comes days after a woman was found shot dead in the same region, and a migrant boat is reported to be drifting off the island of Samos.
The Greek Council for Refugees (GCR) reported that after asking local officials to rescue 46 people, including 10 minors, currently stuck on an islet on the Evros border river between Greece and Turkey, it is yet to receive a reply. 
GCR added that in a previous case, Greek authorities had told them that a group of 37 people stuck in a similar situation could not be located. All contact with the migrants was subsequently lost.
Recently, other migrants stuck on islets on the Evros river were successfully rescued, though human rights groups have accused both Greek and Turkish officials of "playing with people's lives" in such instances.
GCR said that it has alerted local authorities to help rescue at least 230 asylum seekers stuck in similar scenarios in the Evros area this year alone. It specified that among them, there were people from Syria, Turkey, Afghanistan and Iraq.
It also raised the issue that in some cases, it didn't receive any reply from the authorities.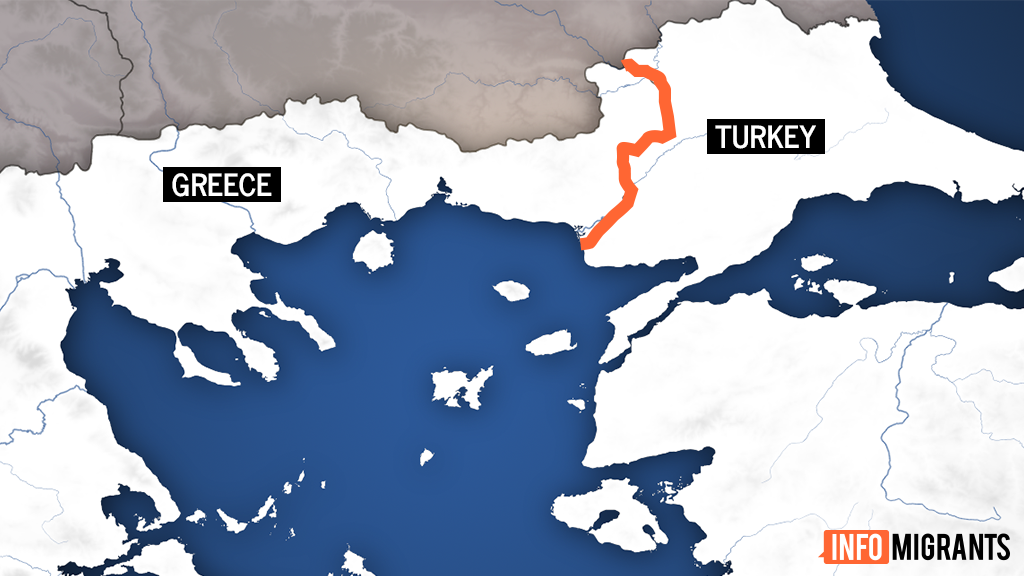 Pushbacks at Europe's external borders
GCR says that in at least three cases, it has information of asylum seekers from Turkey and Syria being sent back to Turkey without being given a chance to apply for protection on Greek soil. If proven true, this would be an infringement of international law and qualify as a pushback.
Greece has consistently denied that its security personnel engage in illegal pushbacks. Following a four-month investigation, Greece's national transparency authority in March said it had found no evidence of such practices.
Read more: IOM issues alarm over deaths on Greek-Turkish border
Meanwhile, the NGO Mare Liberum released a report highlighting evidence of pushbacks taking place at Europe's external borders between Greece and Turkey. It said that "pushbacks have become a regular practice of human rights violations against refugees by the European border regime."
"Last year, there were additional reports of refugees being thrown from boats into the sea. Furthermore, people who had already reached the Greek islands are illegally pushed back to Turkish waters," the report read. "In addition to the resort to violence and humiliation, numerous testimonies confirm the use of torture by security officials."
"As a result of the countless reports of systematic atrocities committed against people on the move by Greek and European authorities, the European Commission and numerous civil society groups have demanded that Greece implement an independent monitoring mechanism at its borders. The Greek government, however, continues to adopt laws that guarantee them total control of the sea and inhibit any civil society groups from monitoring human rights violations," the Mare Liberum report stressed.
Saskia Berger of Mare Liberum, who is also one of the authors of the report, said that "pushbacks must never be accepted as a legitimate instrument of EU border protection. As long as the EU does not make real efforts to investigate, sanction, and prevent these human rights violations, Greece urgently needs an independent monitoring mechanism at its borders."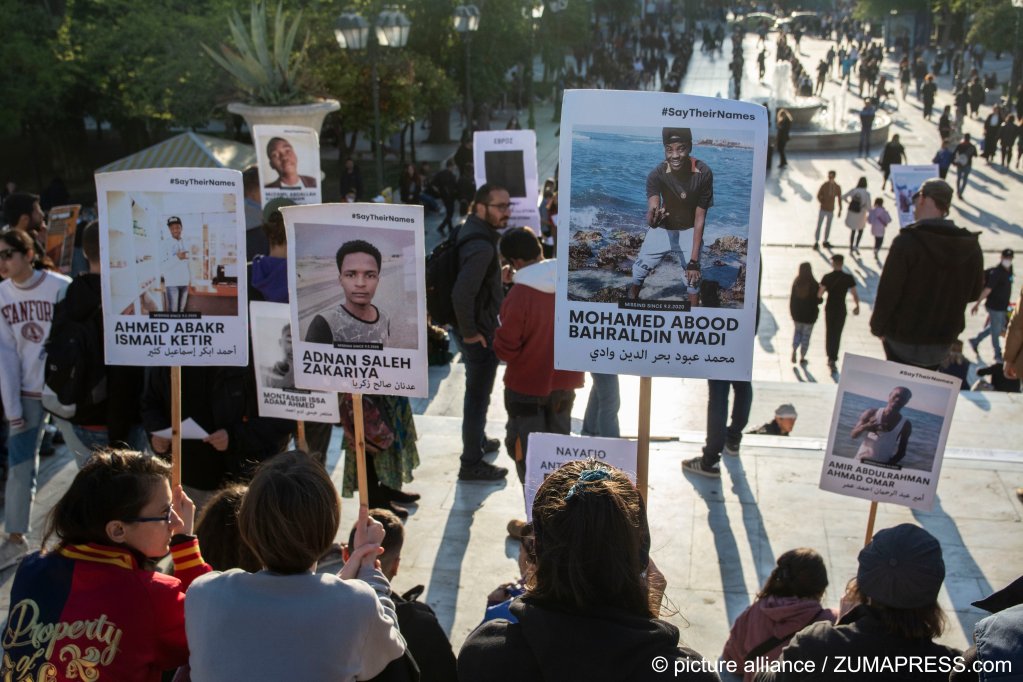 There were reports of small protests in the Greek capital Athens in response to these reports of mistreatment and abuse of refugees and migrants in Greece and along its borders, with some people seen holding up banners saying "stop the killings at the border."
Read more: Turkey claims 16 migrants found dead near border with Greece
Migrant shot dead under mysterious circumstances
The current grievances have been partly fueled by the discovery of the body of a female migrant along the Evros river last Sunday (April 17). She was found dead after shooting had erupted while she and others had tried to cross into Greece across the river on a dinghy. It wasn't immediately clear who had fired the shot that killed the woman.
Greek police said that a total of 11 people had embarked on the inflatable dinghy to cross the river, and that officers had directed flashlights at the boat, telling the migrants to return. A police officer told The Associated Press (AP) on the condition of anonymity that in response, a "barrage" of shots erupted from the Turkish side of the border. The Greek patrol could reportedly not detect the source of the shots being fired in the dark, shooting warning shots into the air in response.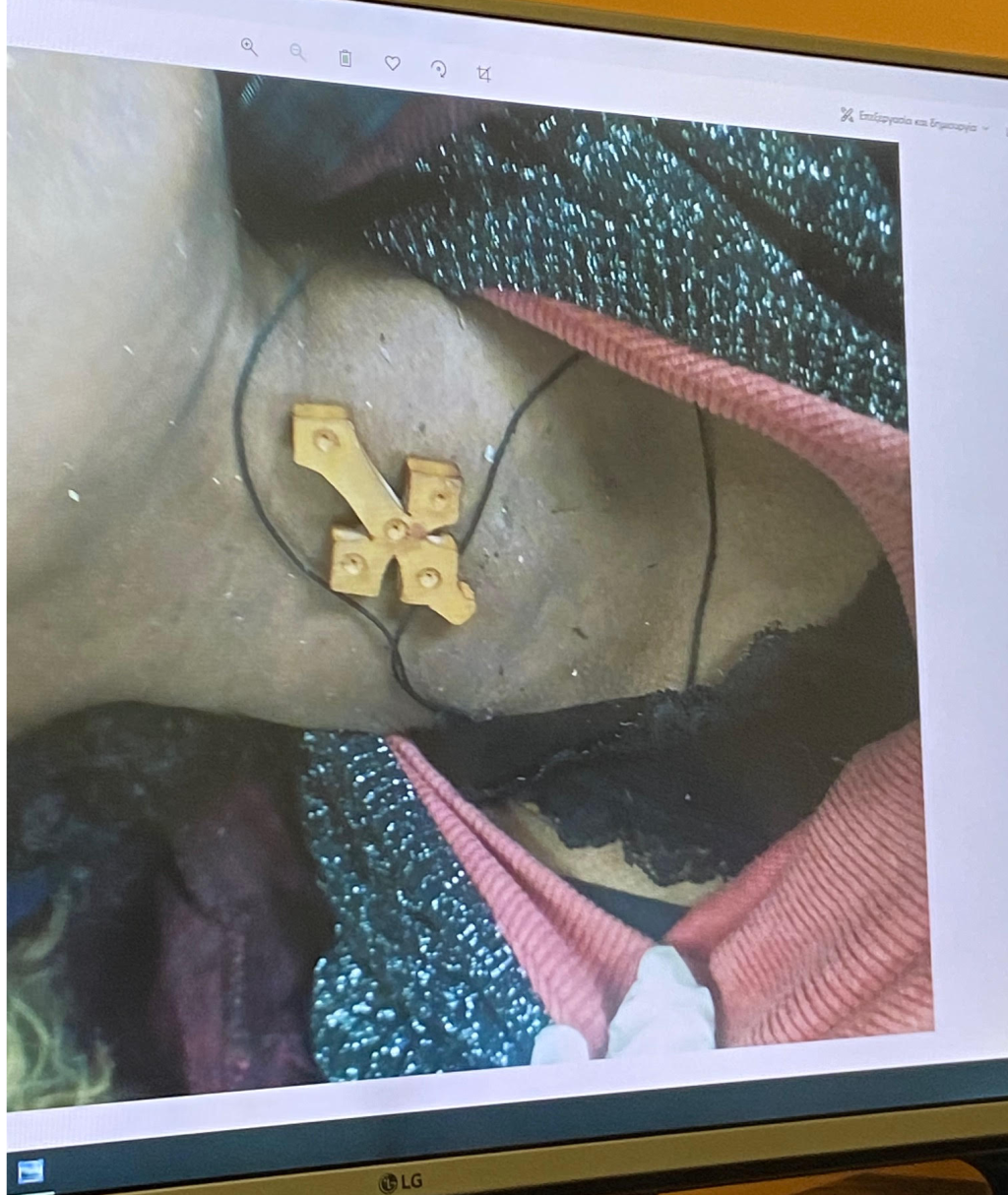 Four people managed to disembark from the dinghy, while the woman was found dead floating in the water. Police questioned the four survivors, who were identified as three Pakistani males and a woman from Eritrea. The dead woman was identified as being African in origin.
The coroner examining the woman's body in the northeastern city of Alexandroupolis released a preliminary report confirming that she died of a bullet wound to the back, highlighting that the shot came from a very short distance and from a small-caliber weapon.
Greek police stressed in the meantime that they don't use such weapons, implying that the fatal wounds may have been sustained from fire on the opposite side. The coroner's preliminary report citing a deadly shot into the back of the woman could corroborate this view.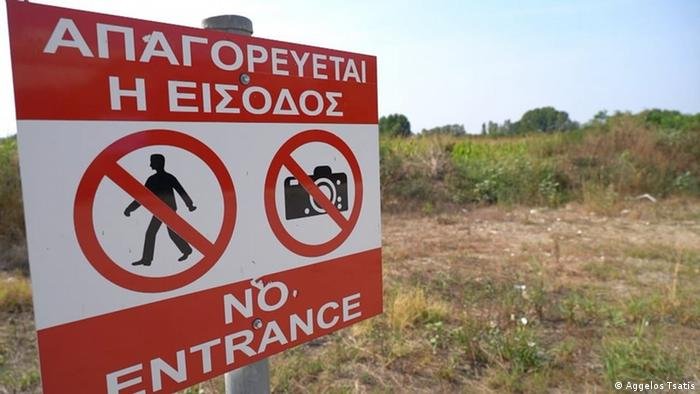 Read more: Turkish interior minister accuses Greek authorities of pushbacks resulting in death
Pushbacks also reported at sea
Since large numbers of migrants tried to cross the border from Turkey two years ago Greece has beefed up patrols along its borders and has also installed security cameras, radar systems and a 40-kilometer steel fence of five meters in height throughout the area.
The migration drama, however, also continues to unfold in the Aegean Sea, where thousands of migrants try to cross from Turkey into Greece each year. At the time of this article, the charity Alarm Phone tweeted that a group of 25 people is in distress in Greek Aegean waters, alleging that they had had their engine removed by the Greek coastguard and been left to drift in open waters.
Greece has also denied any allegations of committing pushbacks at sea in any shape or form. However, independent investigations have shown at least a handful of instances where there was evidence pointing at pushbacks being carried out in the Aegean by both Greek and Turkish coast guard officials.
In the case of the Greek coast guard, the EU's border protection agency Frontex is alleged to have tacitly supported the pushbacks in some instances.
Read more: Evros frontier: A militarized no-man's land where 'no one can access migrants'
with AFP, AP, Mare Liberum