Having spent more than a week onboard the Geo Barents rescue ship in the Mediterranean Sea, 659 refugees have finally been given clearance to disembark in Italy. They are expected to arrive in Taranto on the morning of August 5.
Aid organization "Doctors Without Borders" (MSF), which operates the Geo Barents ship, said on Thursday that the wait of almost nine days to be given safe harbor was one of the longest blockades its team had experienced.
"This must not happen again," the organization stressed on Twitter.
The crew onboard the Geo Barents rescued migrants during the course of several missions which took place within the timeframe of just a few days. 
'Precarious' conditions at sea
According to MSF, there are more than 150 minors on board, as well as two pregnant women and several infants. 17 of the children are between five and 12 years old, tweeted Geo Barents' crew.
Prior to being given clearance to dock in Taranto, the crew had described the situation on board the ship as growing increasingly precarious, stressing that food rations were running low. Two of the rescued migrants had tried to jump off the vessel out of sheer despair.
In July, MSF said that having completed one year of rescue missions in the Mediterranean, the Geo Barents had saved the lives of 3,138 migrants.
The international aid organization says that "(t)he people arriving at Europe's door must be met with dignity and respect for their rights."
Read more: MSF ship Geo Barents to disembark more than 300 people in Taranto
Aid groups call for EU response
Meanwhile, several organizations, including MSF, called for the establishment of a government-run rescue mission in the Mediterranean. 
There effectively have been no official rescue missions operating in the Mediterranean as such since 2020. However the Italian coast guard and various parts of its military, tax and border force (Guardia di Finanza) operate regularly in the area bringing in migrants who get into trouble at sea.
The EU is often accused by aid organizations of effectively outsourcing its responsibilities in the Mediterranean to the Libyan coast guard. This is because the Libyan coast guard is tasked with conducting missions off its own coastline in the Libyan Search and Rescue (SAR) zone. Substantial amounts of EU funding and training has been given to Libya to carry out this mission. This results in several thousand migrants each year being intercepted by the Libyan coast guard and sent back to Libya.
"The suspension of European search and rescue operations in international waters off Libya has proven deadly and completely ineffective in preventing dangerous crossings," Xavier Lauth, director of operations for SOS Méditerranée, stated in the public appeal.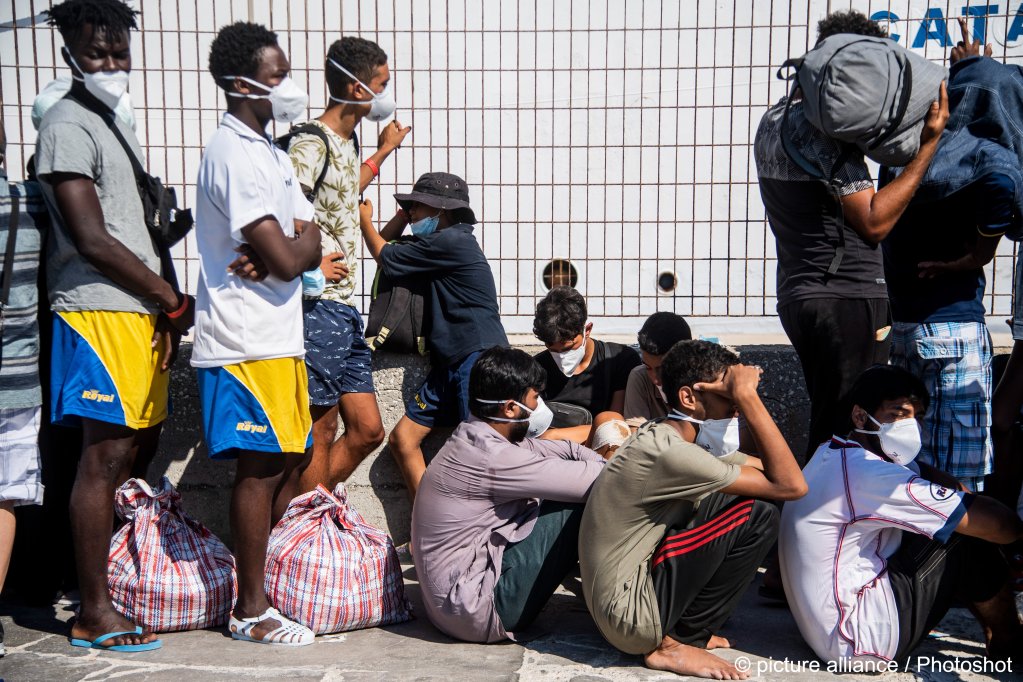 Read more: ECJ rules NGO migrant ships can be detained, but not without cause
'The closed gates of Europe'
Private organizations like MSF and SOS Méditerranée have been trying to address the shortcomings of rescue missions by operating their own boats in international waters, where they stay on the lookout for refugees and migrants who may find themselves in distress at sea in unseaworthy boats. 
These NGO vessels, however, typically have to wait for days on end to be allocated a port in which to disembark the migrants rescued. In the last year, this has most often been somewhere in southern Italy. Meanwhile, neighboring Malta has refused to allow private rescue operators to dock for months, and is severely limiting the numbers of people admitted to arrival centers.
Sea-Watch spokeswoman Mattea Weihe criticized the fact that in the absence of a coordinated program to bring rescued people ashore, migrants usually have to "wait for days at the closed gates of Europe for their human rights to be respected."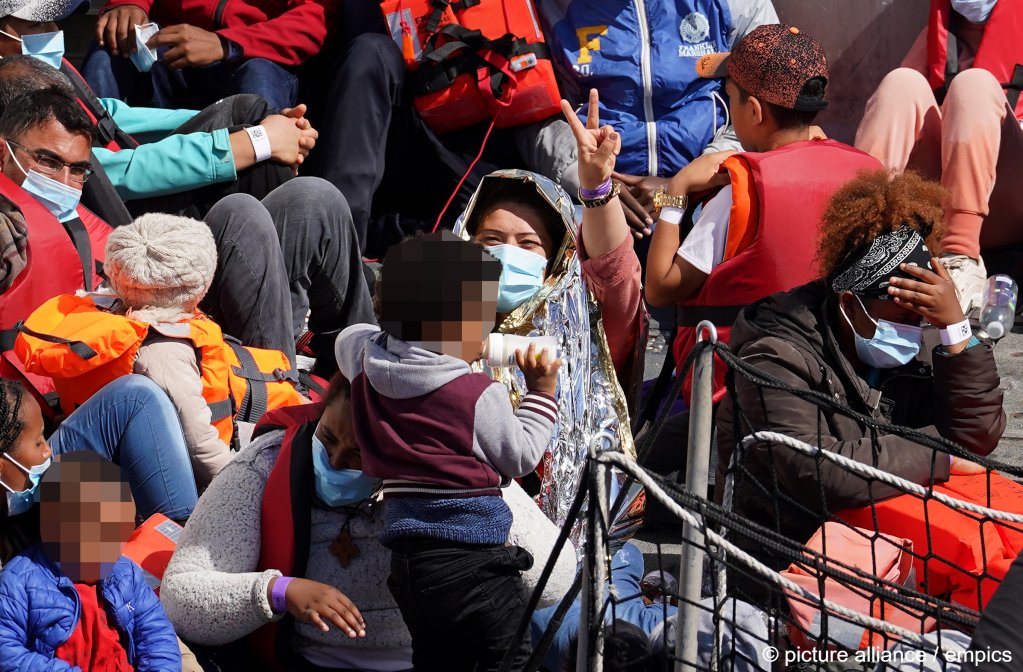 However, not every migrant is lucky enough to even be rescued at sea: According to the International Organization for Migration (IOM), at least 1,081 refugees and migrants have died or gone missing while crossing the Mediterranean since the beginning of this year alone. Since 2014, nearly 20,000 people are assumed to have died and disappeared on this route.
The number of unreported cases, however, could likely be much higher.
Read more: Death toll on Mediterranean Route continues to rise
with epd, AFP, MSF