In a letter to Emmanuel Macron, a young asylum seeker camped out for more than two months in a Paris square reminds the president that he vowed to prioritize the protection of children.
16-year-old Doumbia Alpha has spent the past 69 days living on a patch of ground at the Place de la Bastille in Paris. He is one of around 60 young men, mostly from sub-Saharan Africa, who have been camping out since May 28, after the migrant aid organization Utopia56 set up about 30 tents in the square to bring public attention to the plight of minors in France.
This week, a letter from Doumbia addressed to the French President, Emmanuel Macron, was posted on Twitter: In it, the 16-year-old says that he wants to be able to go to school and live in dignity.
"You said priority would be given to the protection of chidren," the letter appeals to Macron. "I don't understand. I believe you have forgotten us."
Minor status not recognized
The young protestors are migrants whose status as minors has not been recognized and they are appealing to the court. Paris currently has only one reception center for minors who appeal against a decision by the authorities – the Emile Zola center, which has a capacity of only 40 places and is due to close at the end of this year.
With scorching temperatures in France, staying in a tent has been impossible. Many of the young men living at the camp have told InfoMigrants that they suffer from sleeplessness and mental health problems.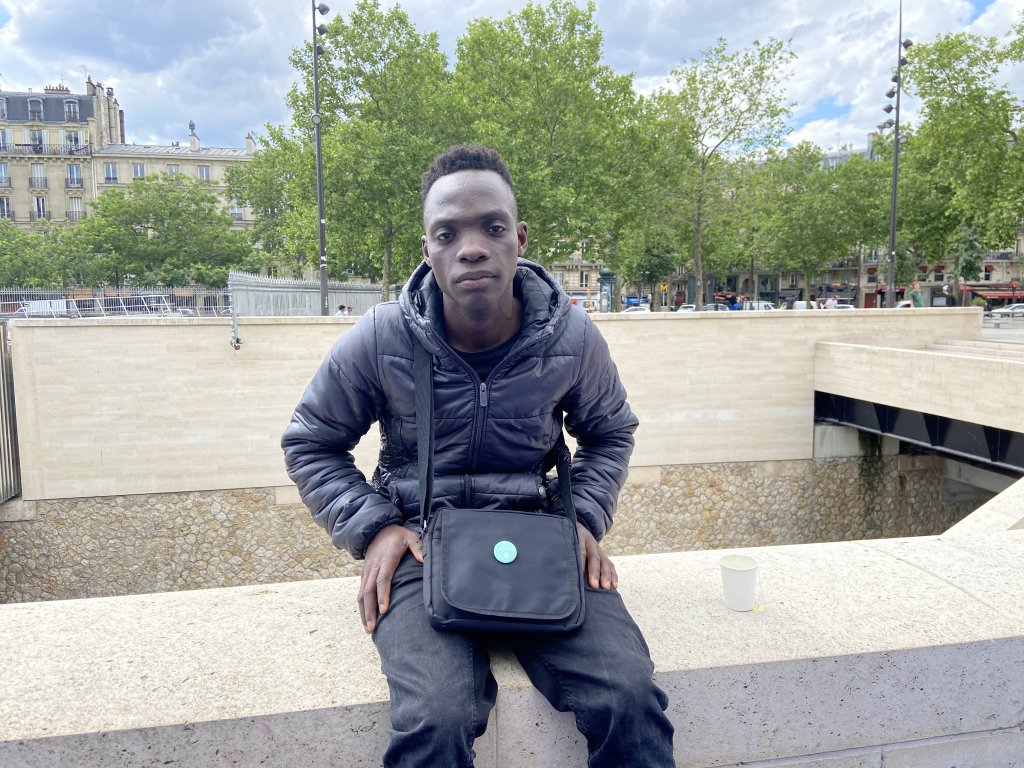 Every day is a struggle to find enough food to eat and a way to wash themselves. "Since this morning, I haven't eaten anything but dry bread," 16-year-old Abdul from Ivory Coast told InfoMigrants reporters soon after the camp was set up. 
In his letter to the president, Doumbia also complains of a lack of food and being forced to act against his conscience by traveling on the metro without paying, because he has no choice.
Utopia56 has accused the government of ignoring the migrants' call for help.
On Friday, the organization posted another photo on their Twitter feed. The caption read that another two young people, Johanna and Idrissa, who are also camped at the Bastille were "already up at 05.30am, their pens in their hands." The tweet quoted them as saying at 08.00am they would be off to school, ready to show what they had prepared for the school day in their tents.