The mayor of France's coastal town of Nice has closed down a local migrant camp after obtaining a court order. However, questions remain about the legality of his actions.
Christian Estrosi, the mayor of Nice, announced the immediate evacuation of an illegal migrants camp earlier in the week. The order was reportedly based on a court decision handed down by a local administrative court ten days earlier on July 22.
In less than a day, the expulsion of migrants by local authorities was already underway, with police units forcing migrants out of their tents and flattening any structure that the migrants could not take with them.
However, there are questions surrounding the legality of the forced evacuations. Local news outlet actuNice says that it has information showing that the order was in fact illegal.
Read more: France: Everything to know about the deportation of foreigners - with or without papers
No legal basis
actuNice says that a source close to the case claimed that the intervention by local authorities was illegal by definition, as the administrative court that issued the order could not prove whether the affected migrants were aware of the court decision.
Since the migrants, who are effectively the defendants in the case, were neither present to defend themselves with a legal representative, nor have a permanent address to be served court papers, the decision can be challenged on the basis of meeting legal requirements, according to actuNice.
Specifically, court notifications of this nature have to be served by municipal police officers, who have to return a receipt signed by the affected party to the municipal clerk's office.
actuNice says this would have been impossible, especially on the date when the evacuations were ordered to be performed — August 3.
However, the office of the mayor told the news outlet that the notification of the order was indeed served at the migrant camp, with the clerk's office claiming that it had received the receipt.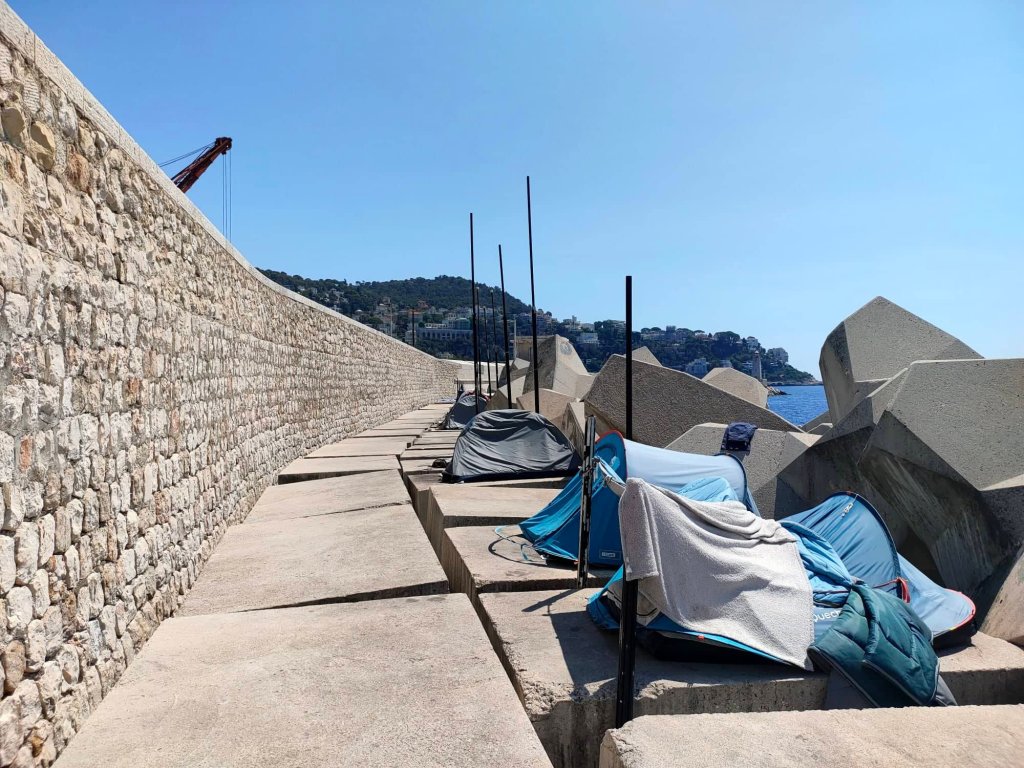 Read more: France: Violence flares during Calais migrant camp eviction
More power to the mayor
Mayor Estrosi meanwhile appears to care little about legal details. In fact, he's been campaigning for mayors to have more judicial powers in cases like these.
Estrosi says he wants mayors to "have the means to act directly" when evacuating these camps — without asking the courts.
"If I had been able to act this way in April [when the court application was submitted], we wouldn't be here today, and neither would these poor people," he said.
A new immigration bill in France is currently in discussion; if it becomes law, it would give local administrations additional powers in curbing irregular migration.
Read more: Five years after the 'Calais Jungle', conditions for migrants continue to deteriorate
with actuNice