A Bangladeshi man has died trying to reach France from Greece via the 'Balkan route'. Human smugglers reportedly left the deceased man's body in a hilly area near the Albania-Montenegro border.
Thirty-year-old Tapash Sarkar set off from Greece on August 3, 2022. He was with a group of migrants who were traveling with the support of smugglers.
Sarkar planned to reach France via Albania, Montenegro, Serbia, and Italy. But after walking for a few days in scorching weather, he suffered a 'brain stroke' and died, according to his brother, Sumon Sarkar.
Hoping to reach France
Tapash Sarkar was born to a poor family in Bangladesh's northern Sunamganj district. His first attempt to reach Europe using irregular routes was in 2019.
"He went to Oman first, but then he waited for a long time due to the COVID-19 pandemic," Sumon Sarkar told InfoMigrants. "We had to send him money to survive at that difficult time."
Tapash Sarkar eventually reached Greece through Turkey and worked there for a few months. But his ultimate goal was to go to France along the so-called Balkan route.
"We recently paid €2,000 to Bangladeshi smugglers who were supposed to take my brother to France. Another €1,000 was promised once he reached the destination," Sumon Sarker said. 
"He told me that he would earn good money after reaching France, which would help our family to grow. We are in debt at the moment," he added.
Tapash Sarkar's family spent around €7,500 on the dangerous journey. They borrowed the money in the hope that he would be able to return it after he had found work in France.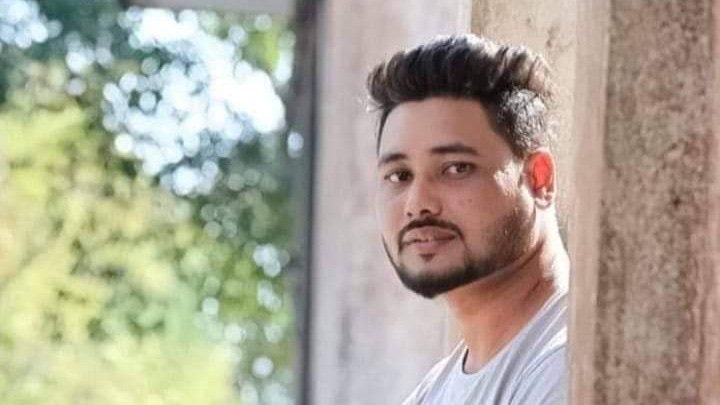 Video of dead man sent to relatives
Pradip Kumar Sarkar, a Bangladeshi journalist based in Athens, told InfoMigrants that Tapash Sarkar died while trying to cross a mountain between Albania and Montenegro.
Based on information from sources, including two other migrants who were traveling with Tapash Sarkar, the journalist told InfoMigrants: "A smuggler group took 30 migrants, including him, to Albania on August 3, 2022."
"When he died, the smugglers left him on the hill. Two of his friends made a short video of the dead body and sent it to his relatives before leaving the area," he added.
Some other migrants have sent the video to InfoMigrants: it shows a motionless body lying near a big rock. Sumon Sarker confirmed that the man in the video was his brother.
''We are thinking of filing a lawsuit against the smugglers in Bangladesh,'' he told InfoMigrants.