Getting out of the temporary accommodation center and into individual housing is one of the priorities for refugees. In Germany, however, this stage of integration is difficult, as the housing market is saturated. The southern city of Munich is one such example, as one of the most expensive cities in the country.
➡️ This article is part one of a three-part series about finding housing as a refugee in Germany. Click here to read part two and click here to read part three.
"My daughter started biting her nails. According to the doctor, it's because of the situation here, the stress in the center," says Sabawoon Meenanak, sitting in the small room of a Munich refugee shelter he shares with his wife, Wazhma, and their two-year-old daughter. 
The family fled Afghanistan in February. "It was getting too dangerous," Sabawoon explains. In Kabul, he was employed by the Afghan Ministry of Health, while Wazhma worked with several NGOs and ministries to advance women's rights in the country. With the help of a German journalist they met in Kabul, the couple managed to reach Germany and obtain refugee status.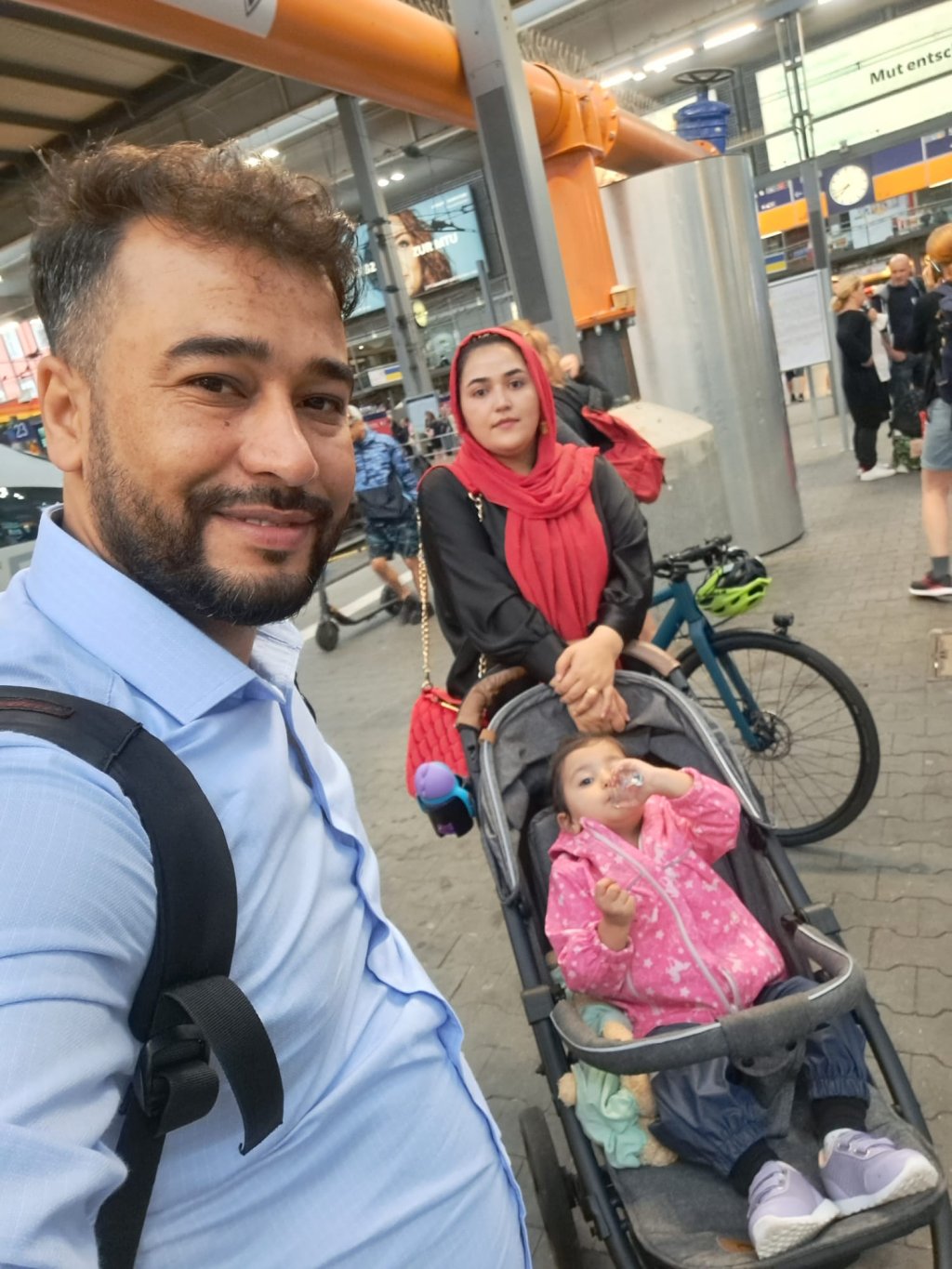 "Come on, make an effort! I appeal to the people of Munich: this small family from Afghanistan is looking for a two-room apartment in Munich. The rent is guaranteed and is paid by the Jobcenter (employment agency) every month," reads the Twitter account of this journalist, when she visited the family last June. Her tweet did not fail to elicit hateful and racist comments, denouncing privileges given to refugees. 
"In Kabul, we lived in a neighborhood near the center of the city, in a large apartment, where we could host guests. We lived with my parents, who had their own room," says Sabawoon. 
Now the family is desperately looking for an apartment in Munich, the city with the highest average rent in Germany, far ahead of Frankfurt, Stuttgart, Berlin and Hamburg. 
"Out of 30 or 40 requests sent, we only got one positive response to make a visit," Sabawoon laments. "I mostly look in the classified ads on Ebay. I write in English and have my email translated into German. Some people don't want to rent to us because we don't speak German. No matter how much we explain to them that we are taking classes and that this language cannot be learned in five months." 
Fifteen square meters 
The 22-year-old Afghan also believes that the arrival of Ukrainian refugees, who are also looking for housing, is creating an unfavorable competition between people fleeing violence.
"Some of our neighbors here have told us, that after reaching an agreement with landlords, they were called back a few days later, to tell them that the accommodation had been rented to Ukrainians."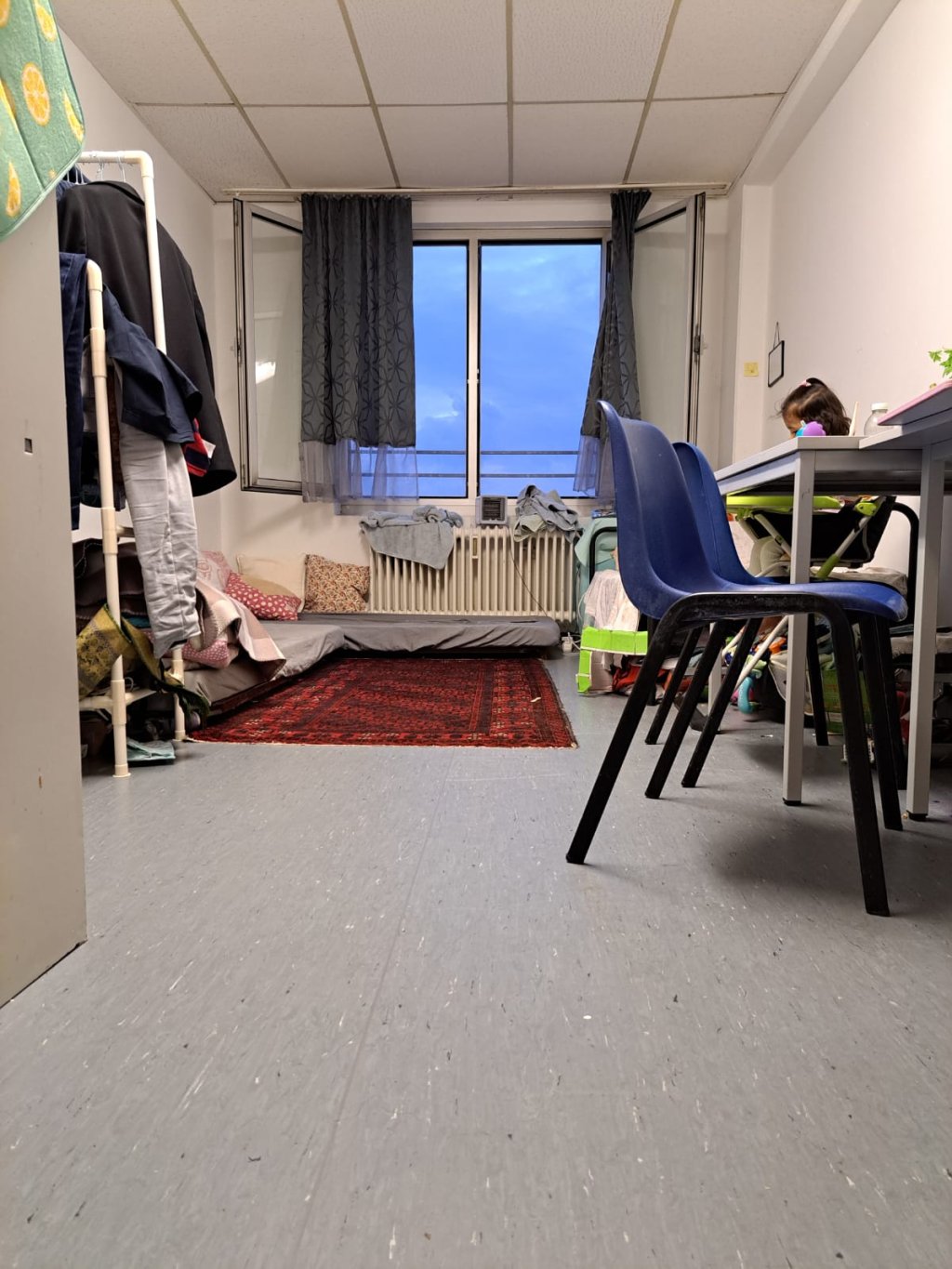 Sabawoon has just found a job as a receptionist in a hotel. He works at night, takes German lessons and looks after his daughter during the day when his wife is away. The lack of sleep is particularly difficult. "A hostel is not a place to rest," notes Sabawoon, who struggles with his chronic lack of sleep. 
Their room is nearly 15 square meters, with beds at one end of the room and a table and closet at the other. About 100 people live in the center, located in the northeast of Munich.   
"The place is well located, close to shops and a subway station. But you have to share five washing machines and you have one kitchen and one bathroom for twenty families. Sometimes you have to wait three to four hours to get food," Sabawoon notes.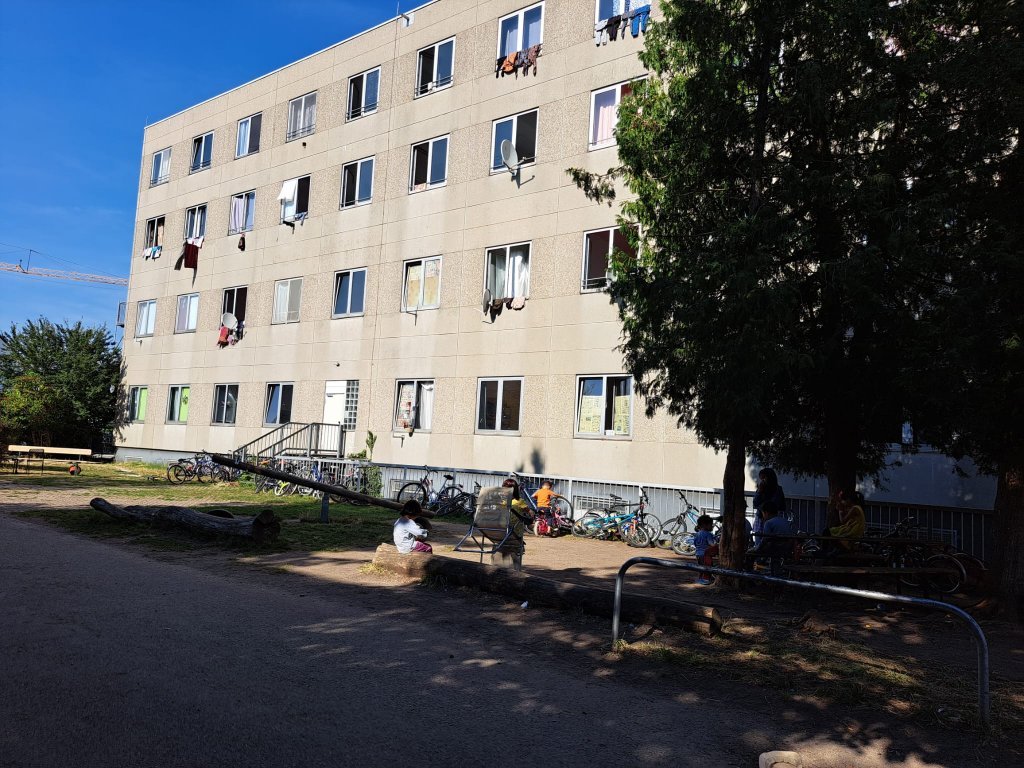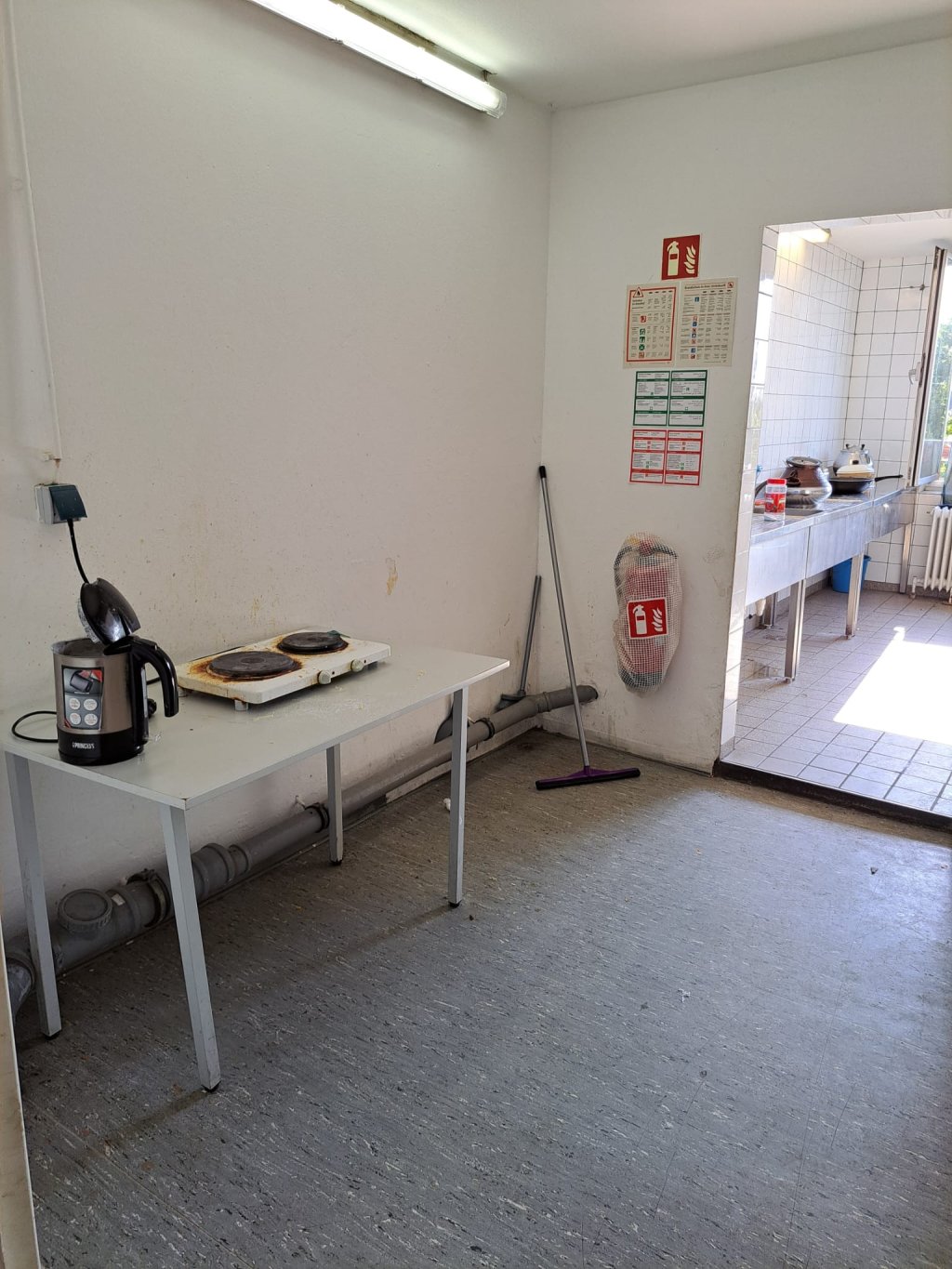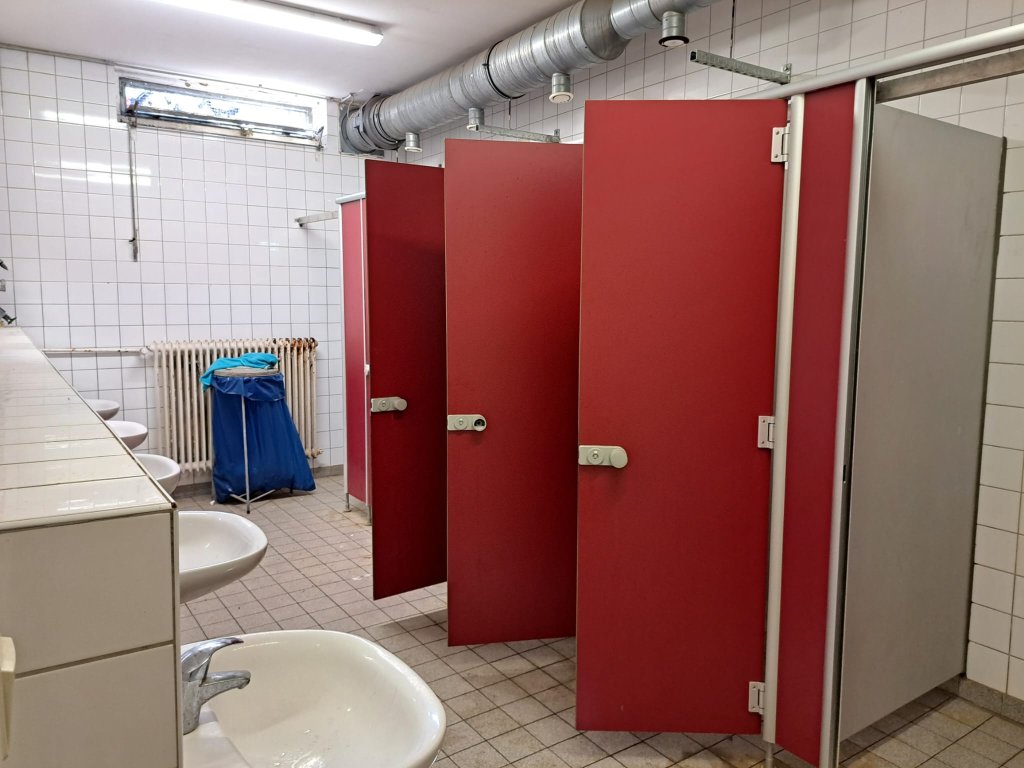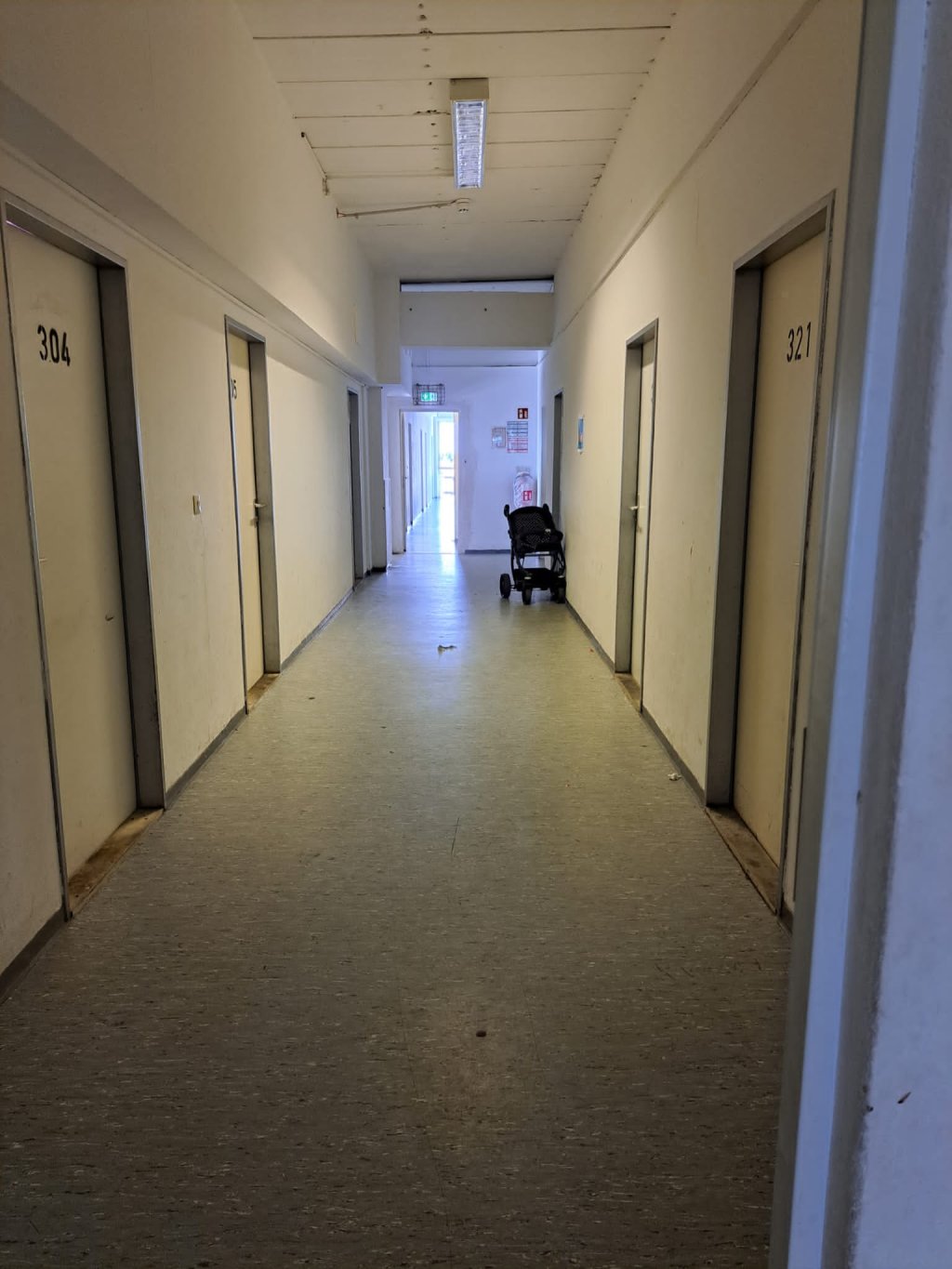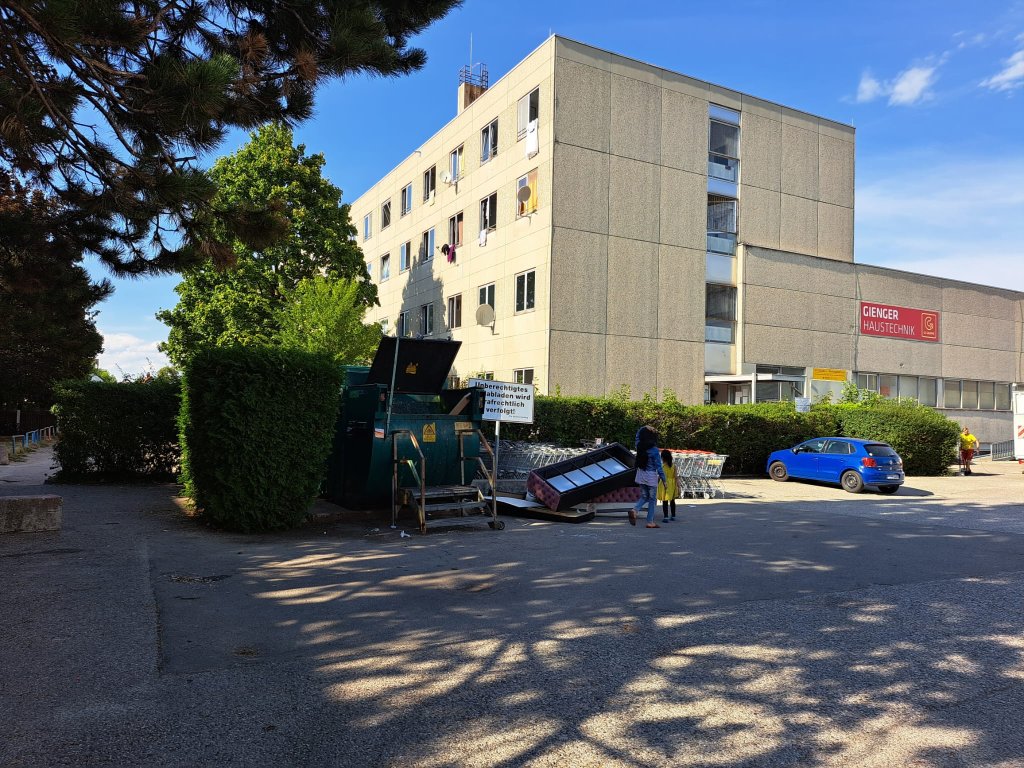 "We are looking for a two-room apartment around 75 square meters. That's what we can get with the Jobcenter, that's the maximum space they subsidize."
The Jobcenter is the employment agency that subsidizes rent for low-income people. The amounts vary from city to city in Germany. In Munich, a family of three can get a subsidy for an apartment up to 75 square meters and up to €1,084. In Berlin, for example, the subsidy is €634 for a home of no more than 80 square meters. In Cologne, this area is subsidized up to €939. 
There are also grants for electricity and heating costs.   
Only eight results 
"But most landlords don't want to rent to people who depend on the Jobcenter, although the rent would be guaranteed," Sabawoon notes. Beyond the discrimination factors, the Jobcenter process is time-consuming, since once housing is found, the subsidy still needs to be validated. In an already tight real estate market, this delay alone can be enough to exclude a candidate. 
"Even a 50 square meter unit would be fine for us. We are not demanding. We just need the basics to live," says Sabawoon. 
He knows that hoping to find a 75 square meter unit for €1084 seems to be an almost impossible mission. At the time of writing, a search with these criteria on immobilienscout24.de, one of Germany's leading real estate websites, showed only eight results in Munich. 
This situation is not likely to improve in view of the soaring price of energy, especially gas, which heats half of all homes in Germany. 
The Munich-based newspaper Süddeutsche Zeitung calls it a "second rent": while rents in Munich are stagnating for the first time since the early 2000s, the costs are expected to "increase dramatically due to energy prices". 
The newspaper also notes that "the search for a home is likely to become more complicated soon" as the number of building permits issued in Munich is falling and the time required to build new homes is increasing. 
Also read: German states face housing shortage for refugees
Getting out of the city 
As in many metropolises, one solution may be to move away from the city in the hope of cheaper rents. 
But for refugees in the integration phase, this move can mean isolation.   
"If you live too far away you can't easily get to work, you might not find a place in a day care center, or you won't have German classes. Our German classes, my daughter's daycare, my job, everything is here," says Sabawoon Meenanak. 
However, he does not rule out the possibility of leaving Munich if he cannot find a place to live. But this move is geographically limited.
The German refugee distribution law has provided since 2016 that a person granted protection status, is required to live for the first three years in the region (Bundesland) responsible for his or her asylum application. 
"Housing is our priority," concludes Sabawoon, who . Since he arrived in Germany in February, only three families from his shelter have actually managed to find an individual apartment in Munich.