Germany is sorely lacking in affordable apartments, and refugees remain largely overrepresented among those without private housing. People who have applied for or received asylum earn on average 43% less than the average German salary.
➡️ This article is part two of a three-part series about finding housing as a refugee in Germany. Click here to read part one, and click here to read part three.
"Mission impossible: nice couple seeks apartment in south Cologne of at least 70 m2 and three bedrooms. We have a stable income," is written on a small ad stuck to a lamppost in a neighborhood in the south of Cologne.   
The ad includes a phone number to contact, repeated on detachable tabs. These kinds of classified ads are everywhere on poles in the streets of the city in western Germany. The messages often reflect desperate searches, and the detachable phone numbers usually remain intact.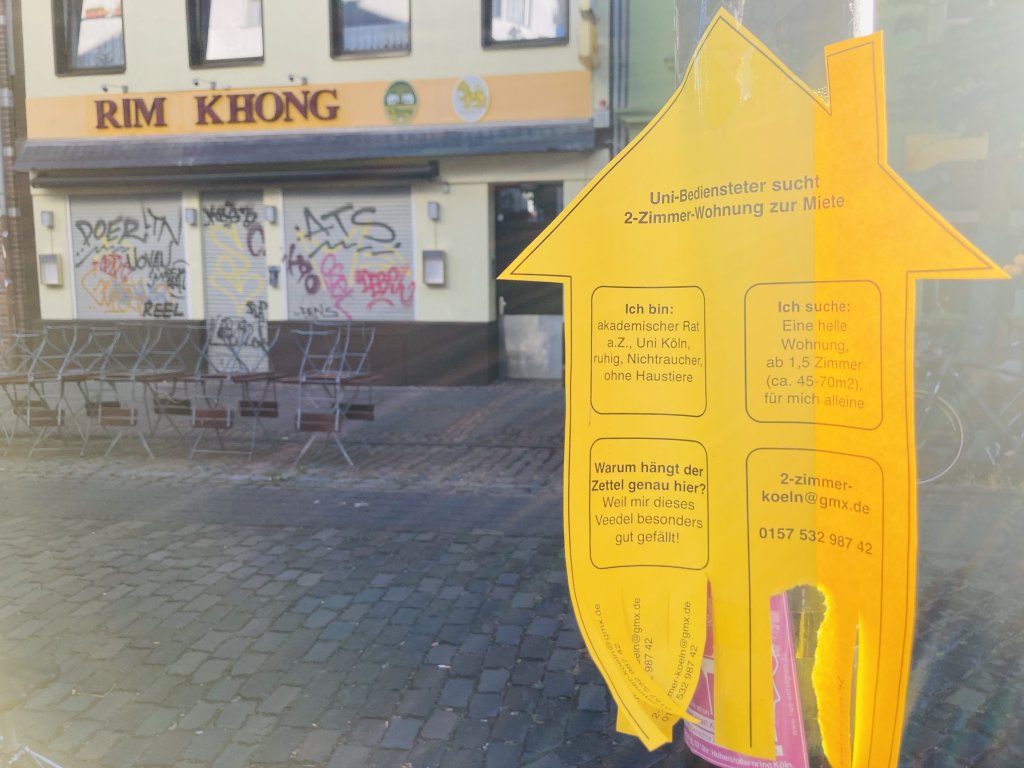 Cologne is, along with Berlin, Hamburg and Munich, one of the German cities with the greatest lack of affordable housing.  
More broadly, according to a study commissioned in 2019 by the Hans Böckler Stiftung, a foundation linked to the German General Confederation of Trade Unions, the region of North Rhine-Westphalia in the west of the country, but also Bavaria and Baden-Württemberg, are among the regions with the biggest shortage of cheap apartments.  
At the same time, however, these three regions are responsible for receiving almost half of all new asylum seekers, according to the EASY quota system. This system was introduced in the early 1990s to distribute new asylum seekers in an "appropriate and fair" manner throughout Germany.
Also read: Berlin faces refugee accommodation shortage
'The living room no longer belongs to me'
In all, according to the Hans Böckler Foundation, there is a shortage of nearly 2 million low-cost housing units in Germany's major cities.  
And that was before the war in Ukraine, which has led nearly 967,000 people to come to Germany since the invasion began, according to government figures in August, which, however, also include Ukrainians who have gone home in the meantime.  
"My mother will never leave again," says Maria*, a 42-year-old Ukrainian woman who has lived in Cologne for 17 years. "We live in a 70 square meter house. We have four rooms, for me and my three children, who are 20, 17 and 14 years old."  
Since March, she has also been hosting her 80-year-old mother, who fled Chernovtsy in western Ukraine near the Romanian border. "I had managed to find someone who was able to organize her bus trip here," Maria explains.  
She smiles when asked how the cohabitation in Cologne is organized now. "The living room no longer belongs to me, it has become my mother's room. We installed a bed for her and as it is the room with a balcony, she can get some fresh air whenever she wants."  
Every night, the sleeping arrangements are rearranged depending on who is there. "No one really has an assigned room anymore. I take my blanket and see which bed is not occupied. We adjust, when one of my kids has a guest, or when the older one sleeps somewhere else."  
Maria, who works as a home health aide, has a rent of €750, which she pays alone as a single mother. "This represents about 60% of my income. I don't see how I can finance another apartment to have an extra room."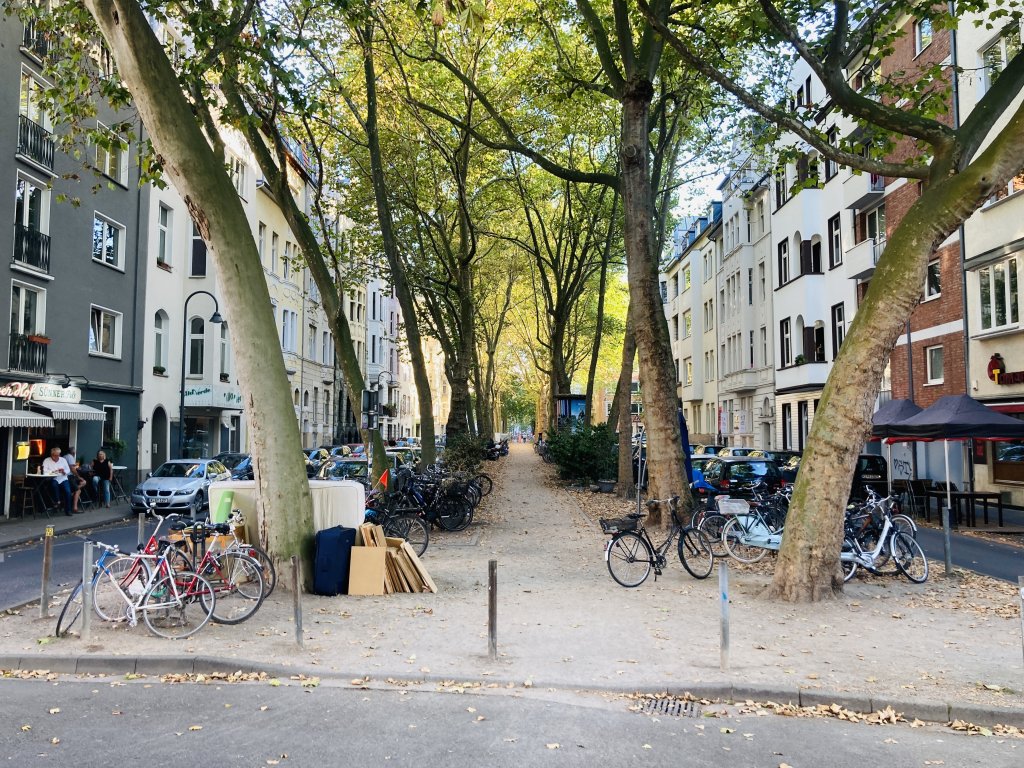 Rent weighs on the budget  
In Germany, the weight of rent in the household budget is considerable. Nearly every second household spends more than 30% of its income on rent.
However, as the Hans Böckler Foundation points out, "social scientists and real estate experts consider a rent burden of more than 30% of the net household income to be problematic, as this leaves little money for living, especially for low-income households. Many landlords also see the 30% as a limit, as they doubt that tenants with lower incomes will be able to rent their homes sustainably."  
According to the Hans Böckler Foundation, the people most affected by the lack of affordable housing in Germany are single people on low incomes, but also families of five or more. 
Yet, as the trade union federation DGB notes, refugees make up a large proportion of low-income earners. People who have applied for or received asylum earn on average 43% less than the average German salary.  
Two out of three refugees even earn less than what is considered a very low wage in Germany (Niedriglohn).  
This overrepresentation is also reflected in access to housing. 
According to an estimate by the aid organization BAGW, of the 417,000 people without private housing in Germany in 2020, 161,000 were refugees, or more than 38%.
However, this share has decreased significantly, as it was still 65% in 2018.  
Psychological weight  
For Maria, she has to accept this new reality. "Even if my mother receives social assistance, she will not be able to live alone. Financially, I won't be able to find a bigger apartment. And I can't see her living in a nursing home, not speaking German, knowing that her daughter could take her in."
This cohabitation is psychologically burdensome. "She was on her own for years, and now we're kind of like two strangers who have to live together.
"Before, I could go for ice cream with the kids, but now we wonder if it's selfish to go out without her. And when I come home from work in the evening, I sometimes don't have the strength to make conversation anymore. Now my mother is alone all day, waiting for me to come home for company."
Berlin, Hamburg and Munich were the main destinations for Ukrainian refugees in Germany at the beginning of the war. In Berlin, the press regularly relays concerns about the ability of the real estate market to absorb these additional needs. 
Also read: Saarland suffers housing shortage for refugees
Concentration on urban centers 
A study by the research institute Empirica, commissioned by the German real estate association ZIA, has estimated that in order to accommodate more than 800,000 refugees, more than 300,000 vacant homes will have to be found. The estimate is 500,000 homes, in a scenario of 1.3 million refugees arriving.
Empirica says that "almost half of this housing demand will have to be met by new construction," while pointing out that while "Germany has a housing surplus" with some 610,000 units that can be occupied in the short term, these "are not in the cities and regions where most Ukrainians have been living up to now and where the refugees will arrive first. Therefore, it is to be expected that most refugees will first move to cities and regions where there is already a housing shortage. The surplus of vacant housing is therefore only mathematically sufficient."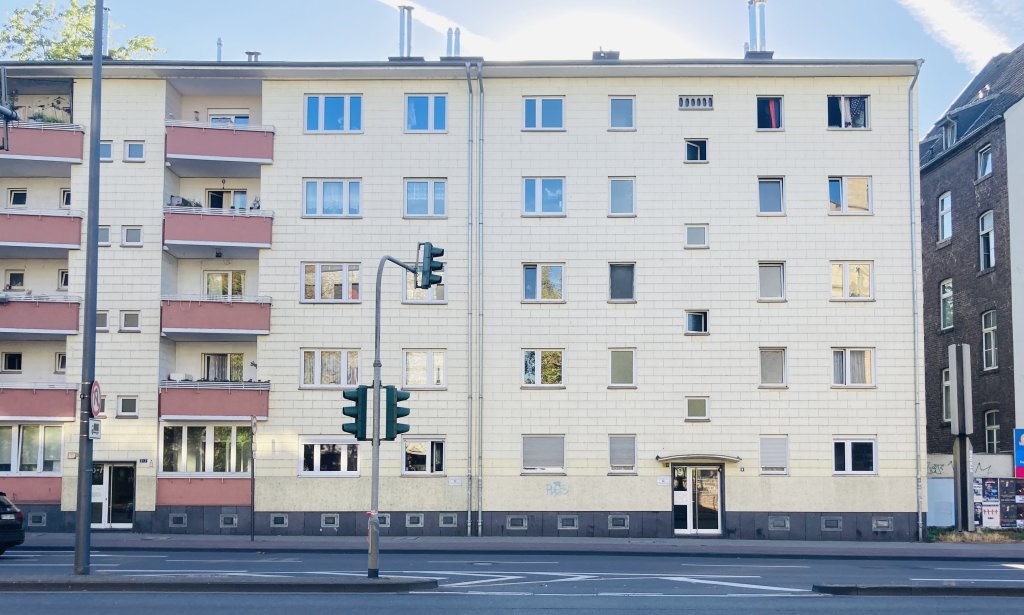 The research institute also explains this orientation toward already saturated urban homes by the simplified access to the labor market that Ukrainians enjoy.
Finally, the EASY refugee geographic distribution system is being undermined by the war in Ukraine, with many regions claiming they are no longer able to take in new refugees.
A situation that the associations of mayors complain about, who believe that the "fair distribution" of people who fled Ukraine "has failed" and is concentrated only on a few large cities.  
Also read: German states face housing shortage for refugees
Three out of four refugees have found housing  
This concentration of refugees in urban centers is not new, however.
A large study by the German Office for Migration (BAMF) looked at the accommodation in 2016 of asylum seekers who arrived between 2013 and 2016. As a result, 74% of those living in single-family housing lived in cities.
Since then, this study has continued to track respondents, finding in 2019 that only three out of four people had ended up in private housing. Nearly 25% of asylum seekers who arrived between 2013 and 2016 were thus still living in collective accommodation centers, some for six years.
The report also shows that once a person obtains protection status and is free to leave their accommodation, half of the respondents took more than a year to move into private housing.
Particularly, young people and people without children struggle the most in their search.