Among the almost 90 million forcibly displaced people around the world are tens of thousands of scientists. In their new homes, they often face discrimination, precarious working conditions and difficulties getting their degrees recognized. But some also find new opportunities and peace, as a photo exhibition about researchers in exile shows.
"Almost five years since I went into exile. Four years of wandering around in search of temporary scholarships, not knowing what I'll do or where I'm going to be in a few months. Four years of trying to pick up the broken pieces of my so-called 'academic career' that still lies in ruins."
Before Asli Vatansever (cover picture) was forced into exile, she worked in her home country, Turkey, as an associate professor. But when she signed a petition in 2016 together with over a thousand other academics from more than 80 Turkish universities in support of a peaceful solution to the Kurdish-Turkish conflict, she was dismissed from her office, got banned from public service in Turkey and was forced to join the ranks of countless researchers and scientists in exile around the world.
Vatansever says she is tired of being pigeonholed as a "western-oriented" victim of repressive regimes: "There is nothing heroic or romantic about my life. My life in exile consists of daily errands, and daily errands only. I am plagued by a never-ending anxiety, caused by structural precariousness and the rocketing numbers of redundancies in today's cut-throat academia."
Asli Vatansever has a Doctor of Philosophy, and currently works for the Bard College Berlin focusing on precarious academic labor. Her name translates in Turkish as "the one who loves her country" - an act of irony that doesn't escape her.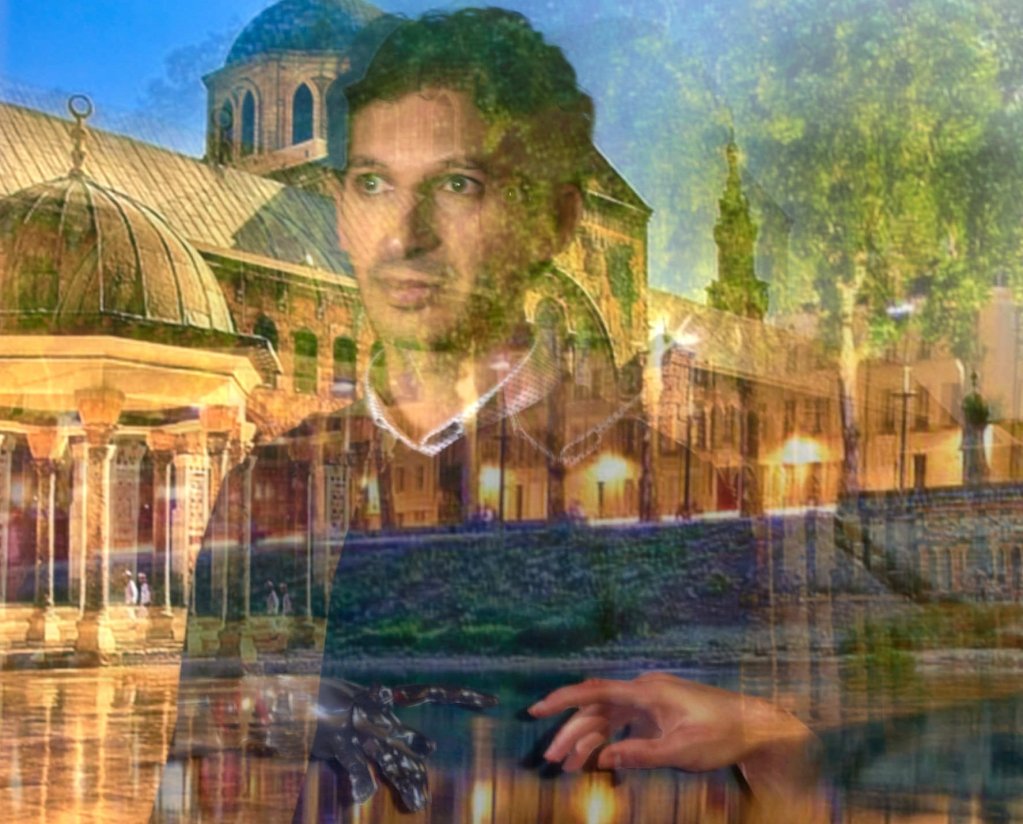 A stranger in a new place
There are many others, however, forced to walk in similar shoes. After Mustafa Elahres finished an engineering degree in electronics and control systems at the Higher Institute of Applied Sciences and Technology in the Syrian city of Damascus, he continued working there as a lecturer and researcher. He loved the city, he says:
"When the protests against the Syrian regime began, like so many others in the country, we were subjected to terrible treatment from the regime in power because we came from areas where the opposition had taken over. My wife and I were interrogated by a security force officer while she was pregnant and about to give birth. She is from Zabadani, one of the strongholds of opposition to the regime."
The couple escaped from Damascus to Elahres' hometown, where they stayed for two years despite the situation there being no better. Then, in 2018, they were forcibly deported to Idlib in northwestern Syria. From there, they fled to Turkey. After a forced, multi-year pause, he was able to continue his academic career with a doctorate at the University of Orléans in France, where he moved to along with his wife and three children in 2019.
In Orléans, he took his first photo behind the Loire, "a beautiful river that reminds me of the Barada, which crosses Damascus just as the Loire crosses Orléans. Whenever I visit Orléans Cathedral, I think of Damascus and its famous Umayyad Mosque."
To Elahres, the two cities have shaped his research career.
Life as a newcomer in Orléans was hard, he says: "We have to adapt to another system and understand how this new country works." But all of these challenges were minuscule compared to what he had to go through in Syria, he says.
Mustafa Elahres is currently a doctoral student at the University of Orléans focusing on the use of artificial intelligence to improve the performance of collaboration between humans and robots in the medical field.
He says that while he doesn't feel like he's "at home," he feels "happy and secure" nonetheless.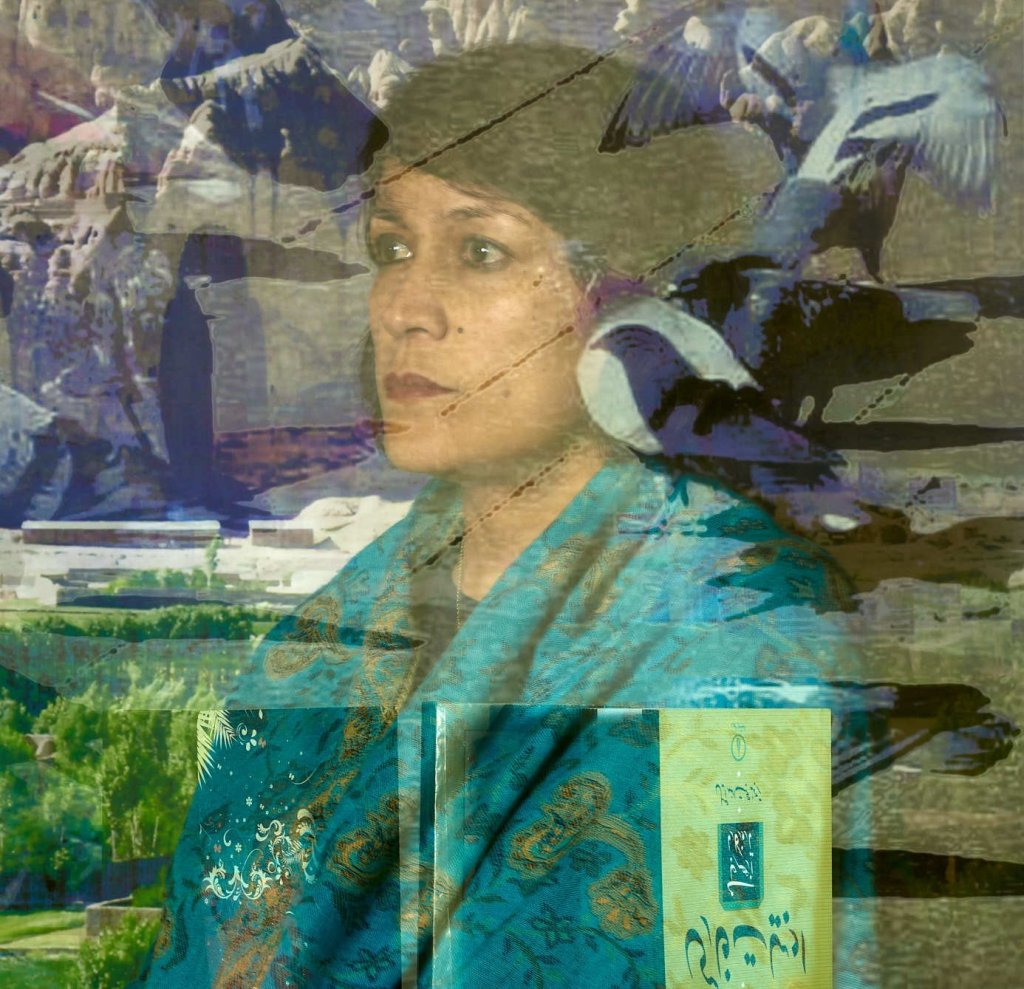 Shattered illusions
When she was a child, Belgheis Jafari's father decided to leave Afghanistan so his children could have a peaceful place to "attend school without being disturbed by endless war."
"As a child, I knew the need to fight if I were to survive, and to take flight if I were to see other horizons," Jafari recalls. "I remember when we took the road to exile, overland, amid the exchange of terrifying gunfire.
"Crying, I begged my father to turn back and wait in our village until the sunny days returned; the road seemed far too dangerous. In my childhood mind, I couldn't understand what had prompted my parents to make such a decision, to leave everything behind, everything that belonged to them, the country that was dear to them."
After a half-year odyssey, the family eventually reached Iran, where Jafari was able to attend school. The possibility of one day returning to her home and rebuilding her country kept her going, she says. When her wish was fulfilled two decades later, she felt a sense of "joy" which she says she cannot find the words to express to this day:
"Life was rosy, I was full of love, joy, hope, strength and ideas. I started teaching straight away. I loved my work, my students, the city, and its inhabitants who often had a smile on their lips despite their poverty and destitution."
She went to France to analyze travel literature in Afghanistan. In 2016, during one of her research trips to Kabul, she survived the attack by terror milita Islamic State on the peaceful Hazara protest.
"This was the end of my illusions of peace and change. It was hard to accept. I felt as if I was in a big open-air prison. I thirsted to live, to live without fear of dying, to think of something else, to write, to read, to do research. It was no longer possible. I wanted to experience freedom and peace again," she explains.
Even the Valley of the Buddhas in Bamiyan, Afghanistan, where she found "freedom and serenity," wasn't safe enough; 30 years after she had first left her home country for Iran, she was forced to leave again, this time for France with a "strange feeling of loneliness, regret, joy, hope."
"What exalted me the most and reminded me of peace and my country were the pigeons; those drunken birds of freedom and movement that roam quietly in the streets, in the parks. In my country the streets are not inhabited by pigeons but by a thousand and one dangers."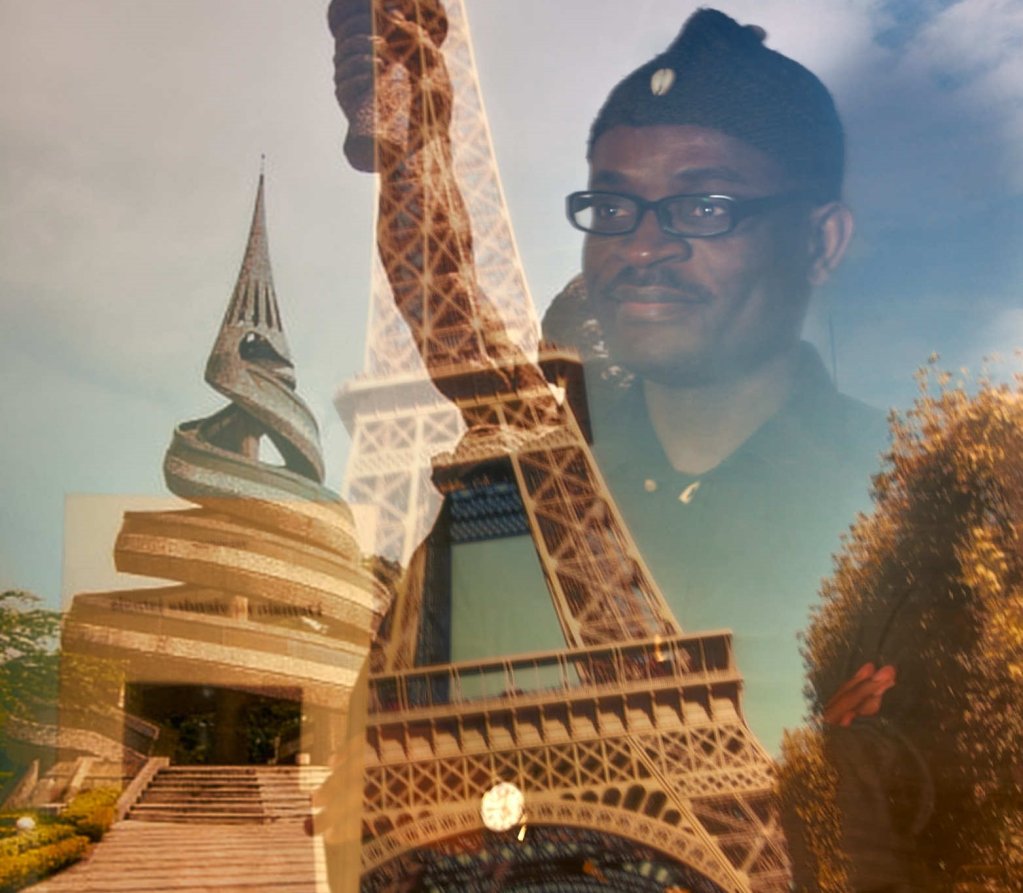 The tombstone to his childhood
Similar stories can also be found among people who left the African continent. Theophane Mbogue was born in 1984 in Douala, the largest city of Cameroon.
"Between the Reunification Monument in Yaoundé and the Eiffel Tower in Paris, there's a hidden island: my childhood," Mbogue explains, diving deeper into the impressions he picked up during his upbringing:
"Adults were not interested in politics, and young people like me even less so. National television and school programs opened up this dream to my age group. At school, we were taught the history, geography and literature of Western countries. We all wanted to be like Westerners. Our choices in music and fashion illustrated this desire. We envied people who emigrated to Europe, Canada or the United States. We admired those who returned to the country for vacations. We believed them to be superior to us. Leaving the country for the West was a necessity. But the West is a dream that makes people ill."
Fast-forward to today: Mbogue did make it to the West, albeit for other reasons. And he's not as happy as he thought he'd be: "I don't live or breathe like everyone else. Exile is a long agony. Every day, I hardly can breathe. I am dying even as I am standing, walking, talking, laughing, looking at the faces of the people around me. I've escaped the blow of the hammer only to be buried alive," he says.
To cope with his struggle, he's been turning to daily writing. But so far, no one seems to want to publish his works.
"I have knocked on the doors of many publishing houses in vain. I keep writing anyway, no matter if I don't have an audience. My writings will be the indelible mark of my exile when my face is erased," he says.
But he admits he's lucky compared to all those migrants who died while trying to reach other countries. And he found a "breathing space" in his research. Today, Theophane Mbogue studies the situation of postcolonial African writings at Paris 8 University.
"I'm still breathing, it seems. With difficulty. Between the Eiffel Tower in Paris and the Reunification Monument in Yaoundé, it is now the tomb of my illusions that is hidden."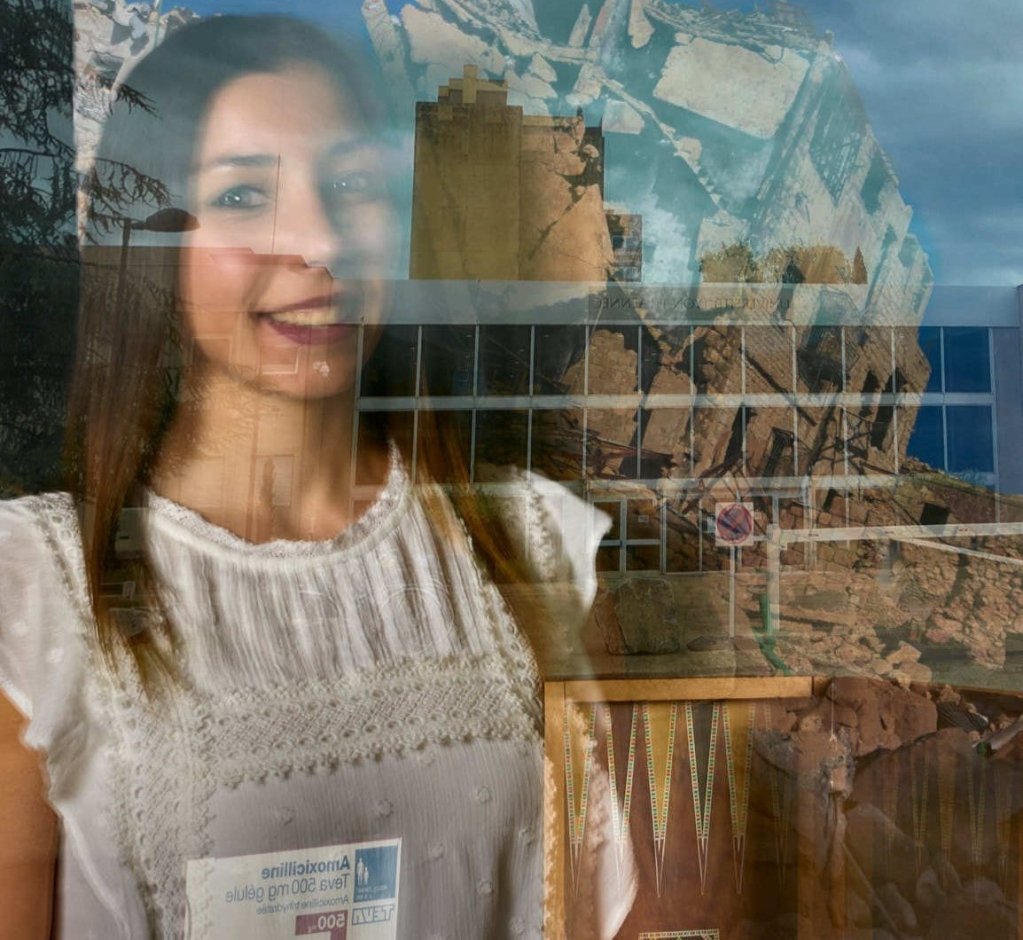 Not woman enough
Elsewhere, migrants carry stories of feeling ostracized with them as well - but they don't always reflect the experienced they made abroad; rather, some now the feeling of being "other" or "different" from their home cultures:
"In my country, people don't trust women. We commonly hear people saying that we don't have the mental capacity to match a man. That it would need two of us for that."
Those are the words of Roubi Kilo from Syria, who says that the preconditions to study pharmacy at a graduate school in her country were tough. But she still managed to get the required best grade during her Bachelor's and started at the University of Aleppo in 2011.
"Yet again, I had to redouble my efforts. For the same work, I got lower marks than the male students on my course. And because I was a Christian, I was penalized for that too," she recalls.
Her dedication and the encouragement from her parents, who instilled in her "a taste for learning (which) even war could not extinguish," paid off. But then "bombs started to rain down on the city," she says.
After four years, the omnipresent danger, power cuts and lack of access to the laboratories where she needed to conduct her research proved too much to bear. Kilo and her family fled to her cousins:
"I still remember the photo of our destroyed house, sent by our neighbors in the middle of the night. We were safe and sound, but we had lost everything; of our memories and our belongings, nothing remained."
Somehow, Kilo managed to continue pursuing her studies remotely. When she finished her degree in 2016 against all odds, she started looking for career opportunities abroad. She decided to go to France where her big sister and some relatives had taken refuge. As her pharmacy degree was not recognized there, she learned French and enrolled in a new graduate course in health engineering. 
Roubi Kilo is currently in the third year of a doctorate in pharmacy in Lyon. "Today, being a woman or being a Christian is no longer a problem for my career. But I have another difficulty - that of being a foreigner. I'm less likely to get a job after completing my thesis. Like many foreign doctoral students around me who are struggling to find employment, I worry about my future."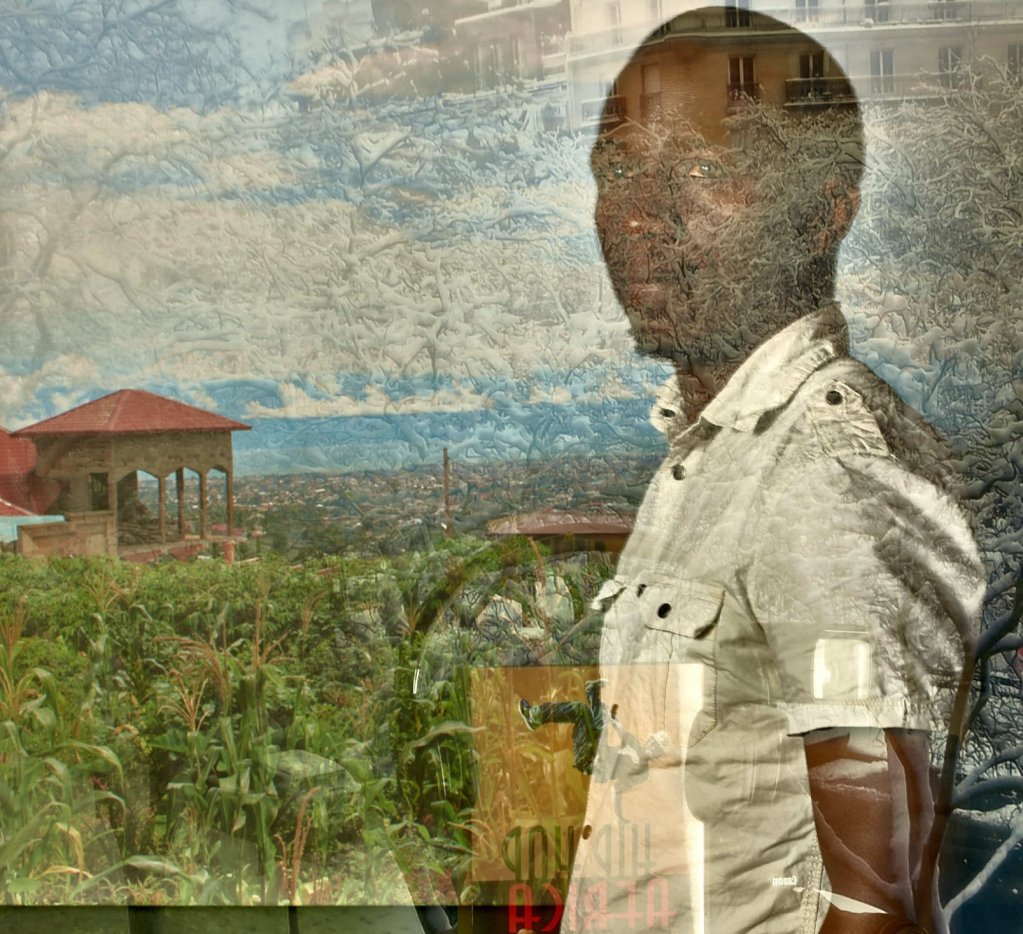 Thirty years of displacement
Ariel Fabrice Ntahomvukiye grew up as the fourth out of nine children in a rural part of the landlocked African nation of Burundi. Both of his parents were schoolteachers, which made for a "favorable" learning environment, he says. But In 1993, their lives abruptly and violently changed when a civil war broke out in their country.
"My life was marked by a sudden separation from all the rest of my family. I was permanently filled with a sense of loss; I thought they were all dead and I'd lost all hope of seeing them alive again. People were being kidnapped, treated like animals; houses, including ours, were vandalized and set on fire, all in front of my helpless gaze. The soldiers made me carry the things they had looted from our house before setting it on fire and sending me out into the wild."
Luckily for Ntahomvukiye, his neighbors hid him in their home for several months. After living under such uprooted circumstances for a few years, rebel groups in 1996 attacked the camp for displaced people which he was living in. He ended up being robbed, and took refuge in the Kayokwe commune before returning to his family, who still were alive.
While teaching French at a college, he became the target of the regime - for opposing the narrative of the government. "I lived in fear of being killed but refused to give in," he says.
Then, in 2015, he was able to go to France thanks to a grant to pursue a master's degree in social anthropology and ethnology. He ultimately went into French exile in 2017 due to ongoing death threats which he encountered while doing fieldwork in Burundi.
"Burundi had become a hostile research ground for me and, consequently, totally inaccessible, so I was forced to abandon it and move on to another field. My research is currently focused on the musical practices of Rwandans in the diaspora," Ntahomvukiye highlights.
This article is based on a research project turned portable photo exhibition titled 'Standing for Freedom -- portraits of scientists in exile'. Based on the 'National program for the urgent aid and reception of scientists in exile' (PAUSE), the exhibition is the work of photographer, video artist and author Pierre-Jérôme Adjedj and researcher Pascale Laborier.