The Sicilian region is working hard to try and crack down on the exploitation of migrant agricultural workers by the so-called gangmaster (caporalato) system. Several campaigns aim at bestowing more rights on migrant workers and encouraging integration.
More than 72,000 migrants have landed on the Italian coasts, predominantly in Sicily, so far this year, according to figures from the Italian interior ministry, last updated on October 6. Not all the migrants stay in southern Italy, but thousands do, with the majority of them finding work as seasonal agricultural laborers.
Stay permits initially last just six months, so thousands of migrants quickly find themselves without the correct permits or a permanent address which might have permitted them to access a work permit and a proper contract. Thus, they are easily exploited by farmers who are competing on European and global markets to produce food as cheaply as possible.
According to the latest study (up to 2020) by Italy's largest unions CGIL FLAI, a little over 45% of agricultural workers are in "irregular" work situations. The unions work with the Placido Rizzotto Observatory, which monitors the links between agricultural exploitation and organized crime, and is named after an Italian union member who was murdered by the Sicilian mafia in 1948.
In fact, the observatory points out that between 2018 and 2020, workers with some kind of "irregular contract" (meaning variously, contracts that don't conform to Italian law, where workers are underpaid or where they are not contracted for all the hours they actually work. This in turn potentially allows the employer to pay fewer contributions to the state and the rest of the hours worked might be remunerated under the table, in cash, in the shadow economy), went down in all sectors of the economy, except agriculture, where it registered a slight rise of +0.4%.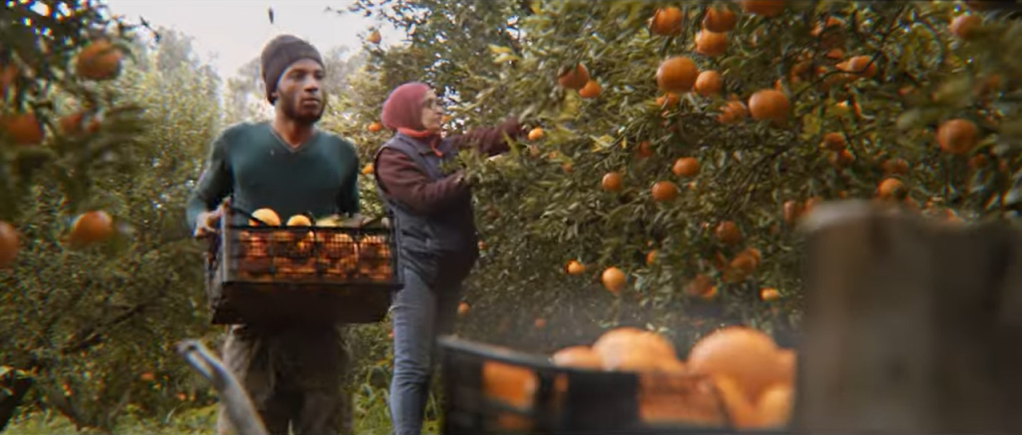 'Shadow economy equivalent to about 11.9% of Italian GDP'
The Italian national statistics office ISTAT estimates that those working in both the illegal and 'shadow' economies produce about €211 billion per year, which would be equivalent of about 11.9% of Italy's GDP. Sicily, along with Calabria and Puglia, is one of the most affected regions, states the Placido Rizzotto Observatory.
Between 2018 and 2020, the Observatory identified 53 instances of exploitative working conditions under the so-called 'gangmaster' (caporalato) system in Sicily alone, spread across the island from east to west. For instance, cases have been recorded in the olive picking regions of Campobello di Mazara, and Castelveltrano, where for the last ten years, an informal camp has grown up around an abandoned cement factory; and in the agricultural 'greenhouse' zone around Ragusa, Modica, Vittoria and Gela in the south.
Read also: Between Olive groves and 'no man's land':Migrant workers in western Sicily
Michela Bongiorno, the director of the Sicilian Region's Special Office for Immigration, knows Sicily -- with a large part of its economy derived from agriculture and fishing -- has a problem, and she and her team are working hard to tackle it.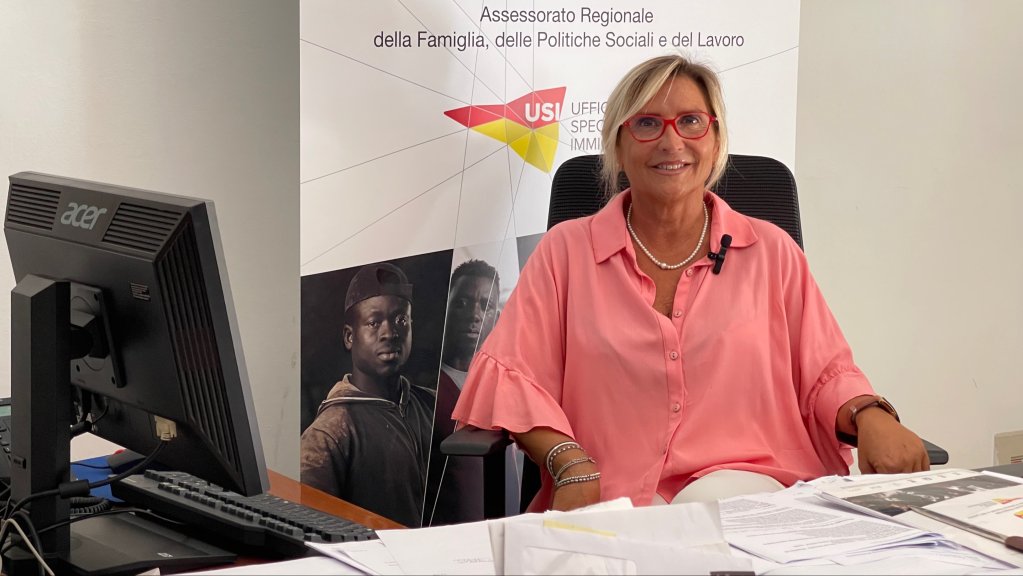 They work with institutions, with groups who work with migrants, with migrants themselves, the agricultural workers, and also with unions. "The most important part of our work is to encourage integration and to fight against the exploitation of migrant workers. We have been targetting the youngest generations at school in our latest campaign, to try and make sure that a new generation of Sicilians understand that integration is important for our future, our growth and that it is vital to embrace difference," Bongiorno says.
Campaign: Diritti negli Occhi
One of the new campaigns launched by Bongiorno's office earlier in 2022 is called "Diritti negli Occhi". The campaign in Italian is a play on words: Diritti means both 'rights' and 'direct', so the title could mean 'rights in their eyes', but also 'look at the workers straight in the eyes', meaning don't pass them by, and give them the rights that they need.
The campaign video underlines the importance of agriculture to Sicilian patrimony, and also how the workers who pick those fruits and vegetables contribute to that resource. That is why these workers need rights: "They are an indispensable resource for the economy of our region," explains the video's voiceover.
"Sicilians are welcoming. Migration is part of our history, our origins. So welcoming is part of our culture. We are an island and we have always been a place through which different populations have traveled and left their mark. But, that is not to say that all is positive," says Bongiorno.
"(w)e need to make sure that the people see migrants are a resource and not a problem. When someone starts to say migration is a problem at a conference, I will jump out of my chair and say, 'no, you haven't understood it is not a problem but a resource.'"
Also read: Aunties providing a safe space for women and girls in Palermo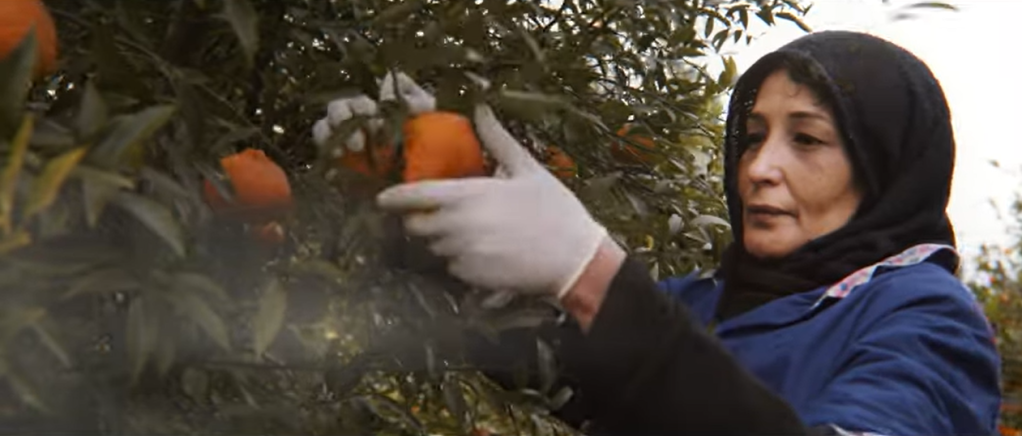 Agriculture 'has remained a bit behind the times'
Bongiorno admits that the situation and attitudes in agriculture has "remained a bit behind the times." She explains that the children of Italian farmers "no longer want to work in agriculture, so there is a big lack in that sector.
The gap has been filled with seasonal workers who migrate around Italy -- from Puglia, to Calabria to Sicily -- and often they will fall into the hands of those who exploit them, she explains.
One of the reasons, Bongiorno stresses, is that the migrants "have to end up working for someone who will not only guarantee them work, most probably underpaid, but a place to stay and something to eat."
"And those people earn money off the workers for providing those things, so there is a double exploitation going on here," she says.
Bongiorno describes a situation the authorities recently found in the Syracusa area, in Cassibile, where migrants come in August to harvest potatoes and watermelons. The conditions were similar to the informal settlement at Campobello di Mazara. "This a stain on Europe. It put us all to shame. These were inhumane conditions. No services, no electricity, no running water. In that area, the harvest took place in August, where even in the shade temperatures can reach 40 degrees. These were completely inacceptable conditions."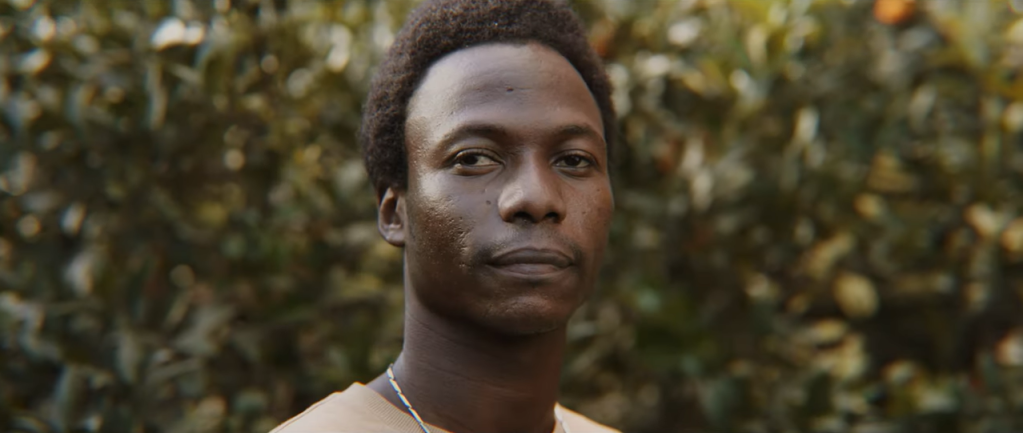 Hostel for workers with contracts
To try and change things, the Sicilian region set up, along with the Prefecture in Syracusa and the local municipality a "hostel." They put in electricity and running water and pre-fabricated cabins, with air conditioning for workers with regular contracts.
"This though," recognizes Bongiorno, "is one of the limits of our project. Because obviously we want to rule out exploitation so we need people to have contracts, but the exploitation happens mostly to people who don't have proper contracts, so it is difficult."
However, the project has been seen positively by the Italian labor ministry and the European Union, she says. Sicily is taking the lead on rolling out similar "hostels" across the south and even some of Italy's northern regions have expressed interest in copying the set up, "which makes us proud as for once the south is exporting something positive."
Now that Cassibile is set up, the region is trying to provide the same kind of accommodation in Campobello di Mazara for the olive harvest. So far, they have built cabins, with the help of UNHCR, with places for about 300 people.
Also read: The implications of the Italian elections on migration policy
Integration is key
Part of the funds to pay for these new projects comes from the PNRR, the Italian National Recovery and Resiliance fund, as well as an EU funded project (P.I.U. Supreme), intended to combat exploitation in the workplace.
Michela Bongiorno is pleased that there will be better accommodation being built for seasonal workers soon, but she is also careful to underline the fact that she doesn't want this temporary accommodation to just become another ghetto for workers who end up staying all year.
"The accommodation is a serious problem for us. Seasonal workers need to find decent accommodation, but for those who stay for longer, they need to take part in integration projects. One of the projects we are starting is about building capacity, to help the families of migrants take up housing in communities which are becoming depopulated because of the local migration towards the cities and the north. This is modeled on a Spanish project called Nuevos Sentieros."
At a recent conference on the subject in the west of Sicily, municipalities presented plans where whole abandoned villages could be taken over by migrant families in the region for work. New bus routes would be started up, a whole infrastructure is planned to support these families and reinvigorate the regions. According to the local regional newspaper TP24, these plans could take years, and are estimated to cost at least €2.6 million.
Bongiorno is also passionate about another project the region is offering to foreign citizens who decide to settle in Italy. They hope to turn former agricultural workers into agricultural entrepreneurs, so they can set up their own businesses. The region is in the process of setting up seven new businesses, run by former migrant workers, in the agricultural sector.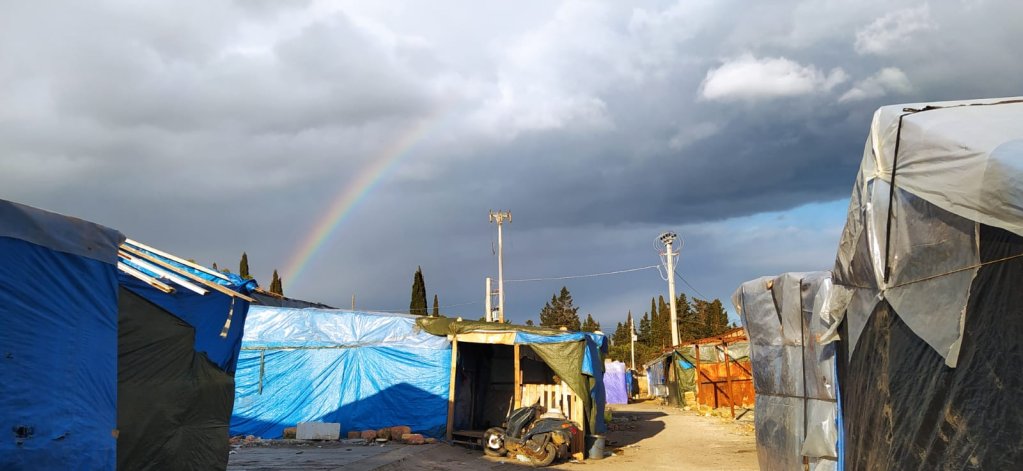 Stopping Exploitation
Bongiorno admits that stopping exploitation is difficult, when asked if it will really not just make things easier for exploitative businesses, since the region is essentially offering accommodation and transport to the fields for the migrant workers, but they could still be being paid under the minimum wage for the work they carry out.
Could it be that the region has just allieviated some of the 'services' that the gangmasters used to 'offer' their workers, namely a place to stay near the fields and or transport to and from work.
To really change things, "we need to carry out more inspections," thinks Bongiorno. "But like many other things, there is a problem with numbers. Palermo is a huge region, and the inspectors here have to carry out inspections of all sorts of businesses, not just agricultural ones, and there are just three of them."
Preventative measures and incentives
We want to take preventative measures too, says Bongiorno. The region is offering a platform for unions and agricultural businesses and the Social Security platform (INPS) to work together to create an agricultural quality network. There will be incentives for businesses who sign up to the network, and in order to sign up, they will need to prove that they are paying their workers properly, have given them contracts and are producing high quality food to the top standards.
"When I took up my post last year," says Bongiorno, "there were just two of these types of networks. Today there are eight, and we are about to inaugurate a ninth. We are trying to develop a kind of stamp, a sort of fair trade / quality stamp with the European Union, that businesses who are part of this network can put on their products," smiles Bongiorno.
For the most vulnerable workers without contracts, Bongiorno is hoping eventually the region can help them with getting a proper contract and residency permit. We are offering information offices all over the island, with translators and cultural mediators to help people navigate the bureaurcracy and get them on to a legal footing."
She also helps that in the future, Italy can open up more humanitarian corridors and offer legal ways to arrive and work in the country, instead of just having to deal with people who arrive from across the sea without the correct papers in order to live and work. She smiles: "My dream would be that one day, Italy can help people arrive here, teach them the language, get them work and provide much-needed workers for the rest of Europe too."