A Bangladeshi man, suspected of migrant smuggling and human trafficking, has been arrested in Bangladesh. The man is accused of smuggling Bangladeshis to Europe through Libya.
A 38-year-old Bangladeshi man has reportedly been arrested by the Bangladeshi authorities in Bangladesh, while allegedly attempting to flee the country for Dubai.
The arrest of Rafiqual I. was reported in both the Dhaka Tribune last week and the English speaking Libya Update online news portal at the weekend.
According to the Dhaka Tribune, the suspect is believed to be part of an international human trafficking ring. He is also thought to have been involved in the killing of 26 Bangladeshi migrants in Libya in May 2020.
Also read: Why do so many Bangladeshi migrants take irregular routes to Italy?
Part of suspected smuggling ring
A Bangladeshi criminal investigation superintendent, Nazrul Islam, confirmed the arrest on Thursday, reported Dhaka Tribune. The suspect is believed to have used a route via Dubai and Libya to smuggle migrants to Europe.
Islam said the suspect had formed a ring with other smugglers in Libya; and that he had been in hiding for the last two years since the shooting of the Bangladeshi migrants in 2020.
The authorities, reported Dhaka Tribune, are working to arrest further members of the alleged gang. Libya Update added that along with 26 Bangladeshi nationals killed in May, four other migrants also lost their lives and 11 people were wounded in a "retaliatory operation" in the town of Mizdah in western Libya.
The Government of National Accord (GNA) stated that the killings of the 30 migrants had been "a retaliatory response to the killing of a Libyan national from Mizdah, suspected of being involved in human trafficking, by illegal migrants while he was smuggling them," reported Libya Update.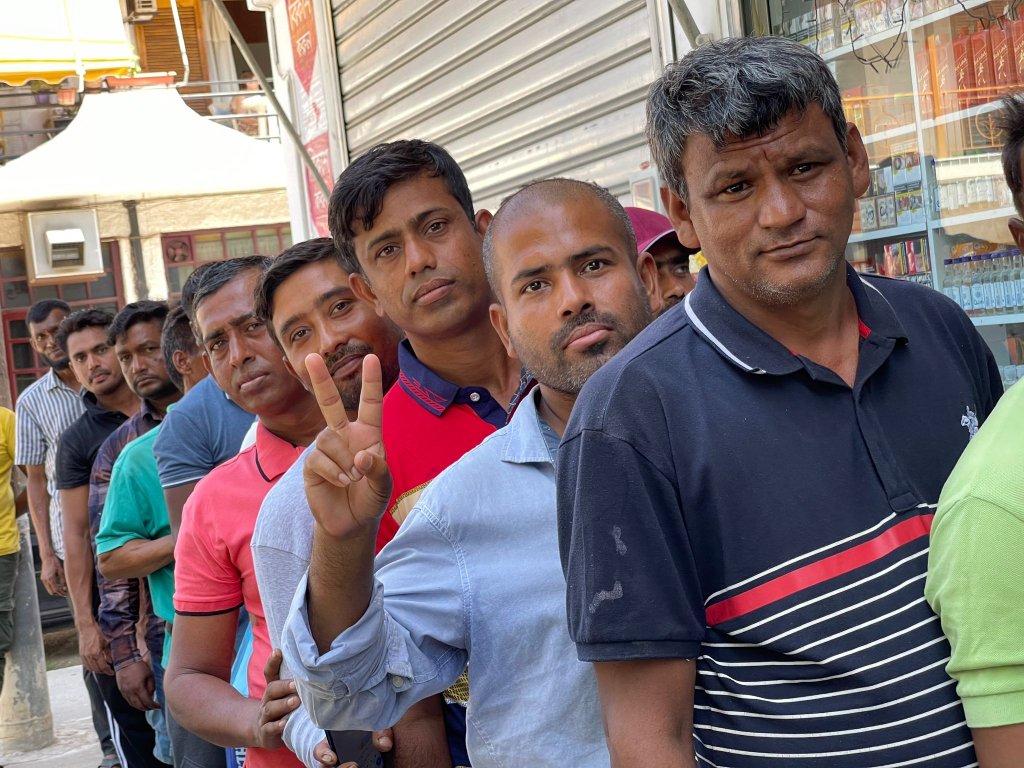 Suspect linked to killing of 26 Bangladeshis in 2020
According to GNA's interior ministry, families of the slain Libyan suspected of smuggling then decided to kill 26 Bangladeshi nationals, four migrants of sub-Saharan African origin and injure 11 other migrants.
The main suspect in this crime was reportedly arrested in March this year. And another Bangladeshi man accused of heading the trafficking ring which brought the slain Bangladeshis to Libya was arrested in June 2021.
In 2021, the UN Migration Agency IOM estimated that about 21,000 Bangladeshi migrants had made their way to Libya in the hope of crossing the Mediterranean and arriving in Europe.
This year, according to Italian government figures, last updated on November 14, 91,711 migrants have managed to cross the Mediterranean to Italy this year, of which at least 13,007 are thought to be Bangladeshi nationals -- the third largest national group to make the crossing after Egyptians and Tunisians.
Also read: Authorities work to identify Bangladeshi migrants who died of hypothermia
Bangladeshis in Italy
Currently Bangladeshis account for 14% of migrants arriving by sea in Italy. Last week, Bangladesh's Foreign Minister Shahriar Alam told a Bangladeshi news website New Age that his country supported legal migration to other countries and was working in conjunction with the Libyan authorities to "enhance cooperation with Libya in order to curb illegal migration."
Libya Update reported that the two countries wanted to boost "contract farming for Bangladeshi agro-entrepreneurs in Libya by leasing land there." Food security was another area marked out for cooperation.
Libya said that it hoped to offer jobs to Bangladeshi nurses, doctors, technicians and engineers in Libya and proposed forming a "joint commission which may overview the important sectors of bilateral relations," reported Libya Update.
In July this year, PANA press agency reported that the Libyan army had freed 110 Bangladeshi migrants who had been kidnapped by a gang of smugglers. The army arrested the smugglers, reported PANA.