Two men said to be people smugglers were taken into custody in Hungary on Monday following a car chase in which they opened fire on police. 21 migrants were found inside the suspects' van.
In Budapest, two men were taken into custody on Monday (November 14) following a police chase.
According to a police statement, the men, believed to be people smugglers, had fired at police from a van with Hungarian license plates after refusing an order to pull over on the M5 highway near the town of Inarcs, southeast of the capital.
Police pursued the van for about 20 kilometers before it was forced to stop on the outskirts of Budapest. The men then fled into a forest and fired more shots at police, the statement said. A police officer fired a warning shot and then returned fire.
The area was sealed off and the two men were apprehended about an hour after the chase had begun. No one was injured.
Police said 21 Syrian nationals were found in the van following the chase, and that the two men in custody, who said they were Iraqis, will be charged with people smuggling and violence against an official.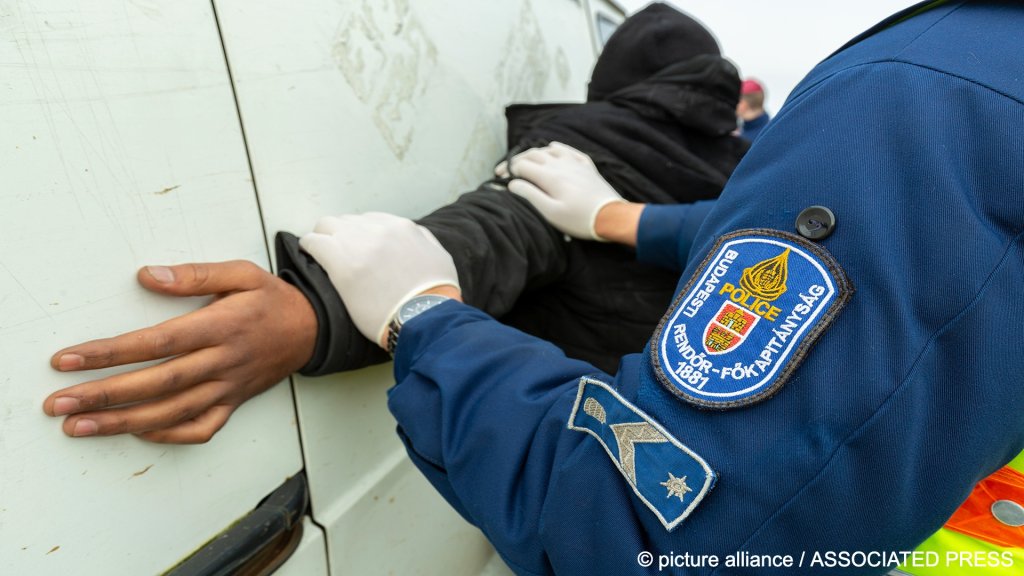 Controlled by smugglers
Hungary shares a border with Serbia, a non-EU country considered as a transit route for migrants hoping to reach the bloc. Many Indian nationals, who do not require a visa to enter Serbia, have tried to travel on to Austria via Hungary. Central European leaders recently vowed to boost efforts to stop migrants using this route to get into the EU.
Migrants often rely on smugglers to make the difficult border crossing from northern Serbia into Hungary. Many of the smugglers are themselves migrants who have run out of money and are trying to raise funds so that they can continue their journey to the European Union.
In May, 205 people were arrested in Austria, Hungary, Czech Republic, Slovakia and Romania, for alleged ties to gangs smuggling migrants from Hungary to Germany and France. Investigators claimed that the huge smuggling ring had enabled around 36,100 mostly Syrian refugees to enter the EU since the beginning of 2021.
With AP