Everyone's heard of tennis sensations the Williams sisters – now it's the turn of the Williams brothers. Nico and Iñaki, both soccer internationals, could be set to test their sibling rivalry on a world pitch at Qatar 2022.
In fact, the Williamses are extremely close. While 20-year-old Nico plays for Spain's national team, and older brother Iñaki is a striker for Ghana, they are team-mates at the Basque club, Athletic Bilbao. In September, both managed to score in the same Athletic match. Now, there's a chance they could face each other as foes from the quarter-final stage at the World Cup.
If that happens, they would be only the second set of siblings to play against each other at a World Cup after Jerome and Kevin-Prince Boateng did in 2010 and 2014 for Germany and Ghana respectively.
"Above all I'd like to face Ghana," Nico told the news agency AFP in an interview at Spain's Doha training base, the University of Qatar.
"It's that sibling rivalry, we always had a bit of needle in the parks when we were little, and I hope we can do it as professionals."
Both brothers were both born in Spain, but in July, Iñaki decided to declare his international allegiance for Ghana, the country of his parents. He had turned down the opportunity once before, saying he didn't think it right to take away another player's hopes. But a change of heart saw him return to Ghana this year for the first time in years. "The moment has come to encounter my roots, and everything that Ghana and Africa means for me and my family, because Ghana has played a part in me being who I am as a son and a brother," he posted.
Barefoot across the Sahara
In an interview with The Guardian newspaper in October 2021, Iñaki revealed how his mother, María, had told him how she and husband Félix had left the West African nation and crossed the Sahara, barefoot and without food or water. Pregnant with him but not knowing it, María climbed the fence into Melilla, one of Spain's two North African enclaves.
"Hearing my parents' story makes you want to fight even harder to give back everything they sacrificed for us," the striker told The Guardian. "I couldn't ever repay them – they risked their lives – but the life I try to give them is the one they dreamed of giving us."
Iñaki only learned what his parents had been through when he was 20 years old. He had known that his story was different from that of his friends, but his mother had avoided burdening him with the details of her and Felix' incredible journey. Today, he has no illusions about the dangers. "They did part in a truck, one of those with the open back, 40 people packed in it, then walked days. People fell, left along the way, people they buried," Iñaki told The Guardian.
After they finally reached Spanish territory in Morocco, the couple was detained. On the advice of a lawyer there, they tore up their Ghanaian papers and claimed they were from Liberia to apply for political asylum. By luck, or "destiny", Maria and Felix Williams were granted asylum in Bilbao, where Iñaki was born in 1994. It's where he has remained, along with Nico who came into the world eight years later.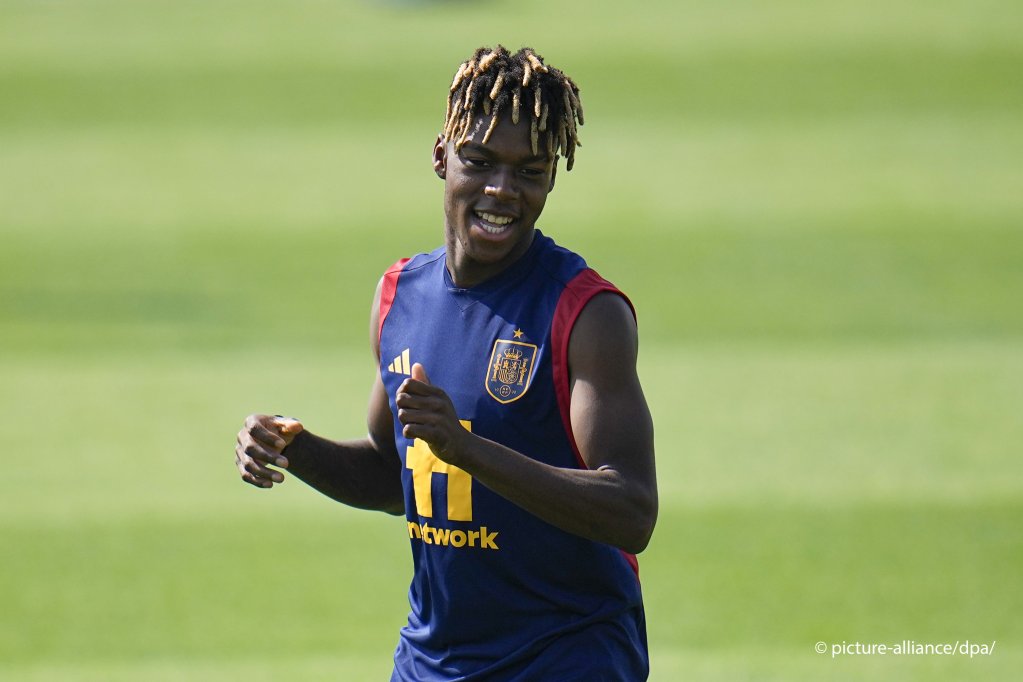 Things move quickly
Having been called up to represent Spain in the senior squad this September, Nico credits his brother with helping him to find his footing at football's top level.
"Always," said Nico, when asked if Iñaki gave him advice.
"An older brother has to, and I'm very happy with his advice, I enjoy playing more because of it."
Nico believes Iñaki's deciding to play for Ghana was "a respectable decision" but says he himself was always determined to play for Spain, even if it happened more quickly than he could have imagined.
"I always knew that I wanted to be here, to be part of the Spanish national team," Nico told AFP. "It caught me out a bit, the call from Luis Enrique [Spain's head coach], I'm a very young kid, things have moved quickly and I didn't expect it."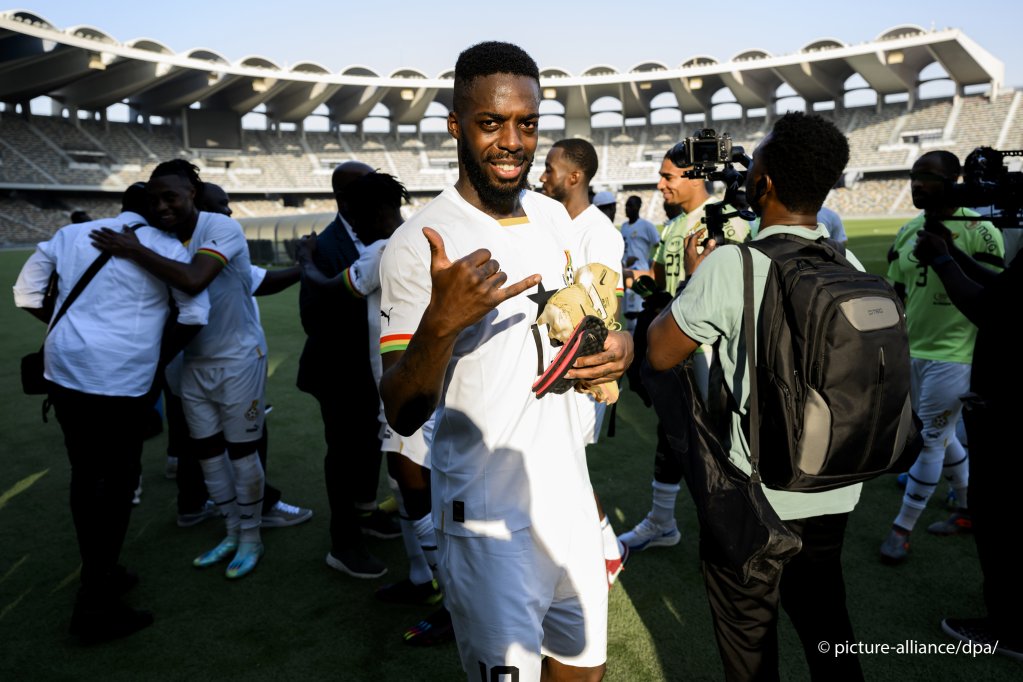 'We never imagined we would reach this level'
Given that Nico is just starting his professional career, and Iñaki's only Spain appearance came in 2016, until recently it seemed unlikely either would feature at this World Cup, let alone both.
"The truth is that we could never have imagined that we would reach this level, two brothers playing for the same club, each one in a national team and at a World Cup," said Nico.
"In life this situation happens rarely, and my family is very happy and proud that we are here.
"Seeing the suffering of my parents, what they have gone through, it makes you think about things more, you don't have this mentality that maybe a 20-year-old has.
"They have given everything for us, my brother and I, suffered a lot for us, above all for me, (Iñaki) had it a bit worse than me.
"My brother is protective of me, he wants to help me, and because of that I am the person that I am today."
With AFP