Egypt and Greece have signed two bilateral deals, including a pact to improve cooperation in migrant search and rescue missions across the Mediterranean Sea, officials said. The EU, meanwhile, is urging member states to set aside their differences over migration.
The deals, signed in Cairo on Tuesday (November 22), marked the second meeting of the foreign ministers of Egypt and Greece in under two months, news agency Associated Press (AP) reported. It comes after Turkey -- a rival of both countries -- signed a maritime and gas deal with one of Libya's two rival administrations.
According to AP citing a statement from the Greek foreign ministry, the Egyptian and Greek defense ministers first signed the deal on the rescue missions. Later, the deputy foreign ministers signed an agricultural deal allowing up to 5,000 seasonal farm laborers from Egypt to remain in Greece for up to nine months, the statement said.
"Our goal is to create a framework to help save precious human lives,'' Greece's Foreign Minister Nikos Dendias reportedly told reporters after the signing.
Tensions between Greece and Turkey
Egypt and Greece have looked to strengthen ties since October when Turkey signed a preliminary maritime and gas deal with Libya in the capital Tripoli. Libya is split between two rival administrations, based in the country's west (Tripoli) and east.
The agreement between Turkey and Libya includes joint exploration of hydrocarbon reserves in Libya's offshore waters. According to AP, both Egypt and Greece accuse the Turkish government of using the reserves to expand its influence in the Mediterranean.
Tensions have increased between Greece and Turkey since 2019, when Turkish President Recep Tayyip Erdogan's government signed a deal with the Tripoli-based government, granting it access to a contested economic zone in the eastern Mediterranean. The deal ignored the existence of several Greek islands, including Crete.
More recently, the two NATO allies have been at loggerheads over migration. While Turkey continuously accuses Greek authorities of illegally turning back migrants who have made it over to the Greek side, without allowing them to apply for asylum, the Greek government routinely accuses Ankara of encouraging migrants to cross illegally into Greek territory.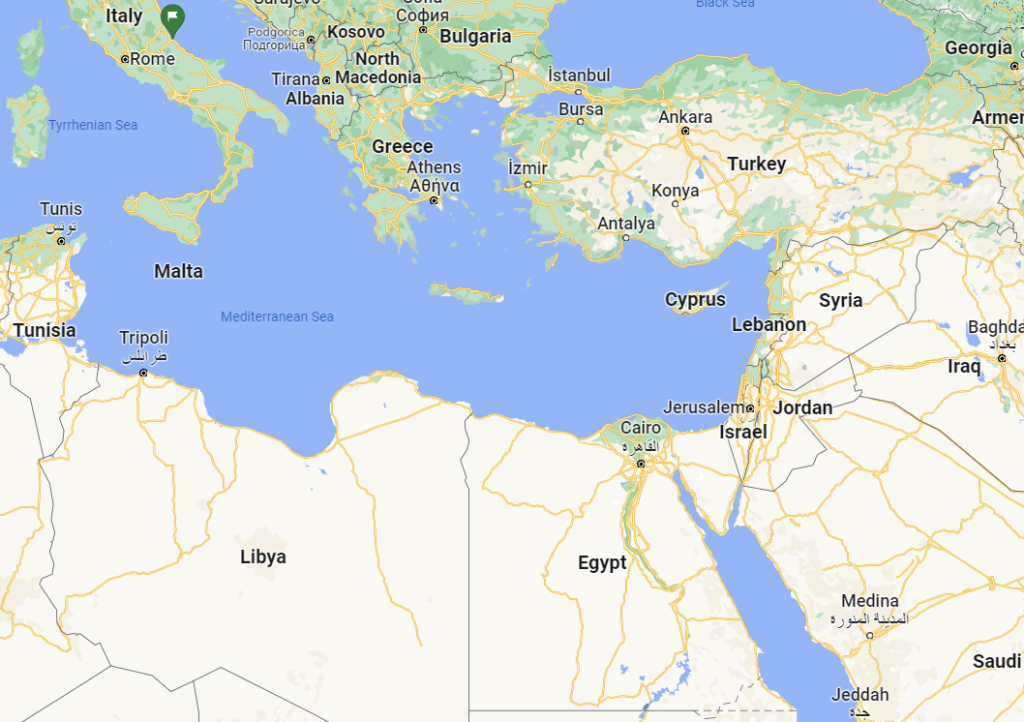 EU 'Action Plan' to stop irregular migration
The bilateral deals between Egypt and Greece come on the heels of an EU 'Action Plan', unveiled on Monday (November 21), with the aim of stopping migrants from crossing the Mediterranean from North Africa to Europe. The plan focuses on three main objectives: reducing irregular migration, coordinating search and rescue efforts in the Mediterranean, and trying to ensure that the responsibilities and costs of receiving asylum seekers are distributed fairly among EU countries.
One of the basic aims is to prevent migrants from leaving North Africa, partly by providing support to Tunisia, Egypt and Libya for "more effective border and migration management, and reinforce[d] search and rescue capacities". According to AP, EU interior ministers will be holding emergency talks in an effort to find a permanent solution this Friday.
No migration agreement in sight
However, the bloc's top migration official -- EU Commissioner for Home Affairs Ylva Johansson --, on Monday said that only about a hundred of more than 8,000 migrants have been accepted so far under a "voluntary solidarity mechanism" agreed on in June. This suggests that plans for a voluntary redistribution of thousands of asylum seekers in the European Union are missing the mark.
The idea was for a "coalition of the willing" to take migrants who have a chance of asylum from particularly burdened arrival countries such as Italy or Greece. Those two EU member states combined have registered over 100,000 irregular migrant arrivals so far this year, the vast majority of them in Italy.
On Wednesday (November 23), senior European Union officials appealed to member countries to set aside their deep differences over migration and press ahead with a long-delayed overhaul of the 27-nation bloc's asylum system.
"Time is running. We have to start the real negotiations now," Johansson said. "Migration is not a threat. Migration is something that we need, but we need to manage migration and we need to welcome people in legal ways, but we need to prevent irregular arrivals and the risk of people's lives."
With AP