Politically divided Libya has reportedly sent more than 200 irregular migrants back across its land borders with Egypt, Sudan and Chad. A recent UN report suggests that migrants in Libya are often "compelled to accept 'assisted return' to their home countries," possibly in inhumane conditions.
In a rare display of cooperation, Libya's warring factions claiming control and governance in the country sent more than 200 irregular migrants back across its land borders on Thursday (November 24).
The migrants, dressed in differing tracksuits to identify their nationalities, were handed biscuits, milk and bottles of water by police in Tripoli, before being bused in convoys to Libyan border crossings, news agency AFP reported.
The group of returnees included "105 Egyptians, 101 Chadians and 20 Sudanese," Badreddine al-Sed Ben Hamed, deputy chief of the bureau in charge of the operation, told AFP. Each of these three countries shared a land border with Libya. According to AFP, embassy staff from the migrants' home countries watched the process as each group was driven to the respective border crossings.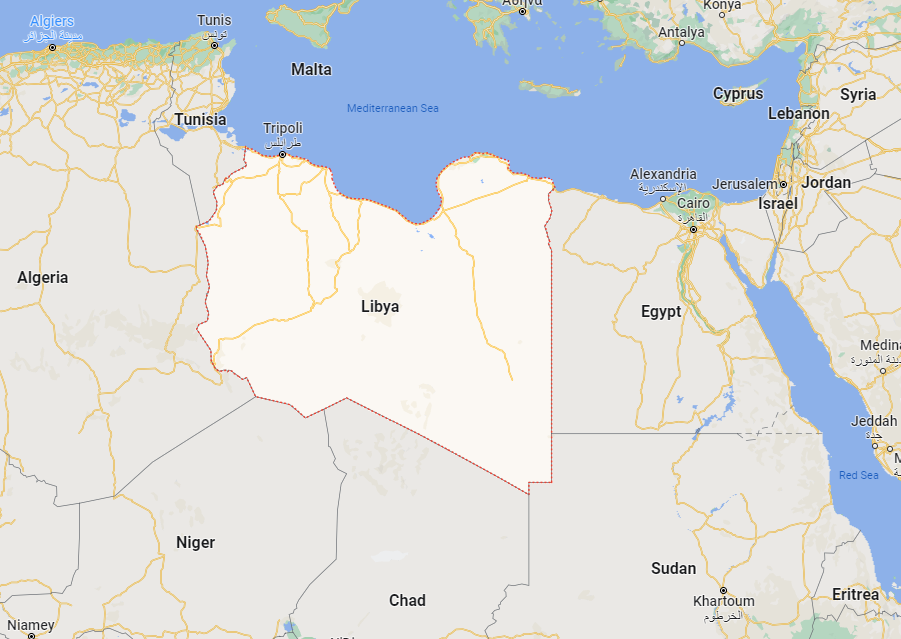 War-ravaged Libya in northern Africa is a springboard to Europe for tens of thousands of people each year fleeing conflict and poverty across Africa. Most enter Libya across the country's vast, over 1,500-kilometer-long southern border in the Sahara desert.
Also read: At least 15 migrants die in Libyan Sahara desert
Rare cooperation
According to AFP, the expulsion operation was organized by the interior ministry of Prime Minister Abdulhamid Dbeibah's Tripoli-based government, whose authority is contested by a rival administration in Libya's east. While the Tripoli-based Government of National Accord (GNA) is backed by the United Nations, the east is ruled by rebel General Khalifa Haftar, the leader of the Libyan National Army (LNA).
A deal with the authorities in the capital Tripoli and in the south made the unified coordination of the expulsions possible, AFP reported. Police spokesman General Ahmad Abu Kraa said holding centers for detained migrants had become "overwhelmed, which is creating a lot of problems."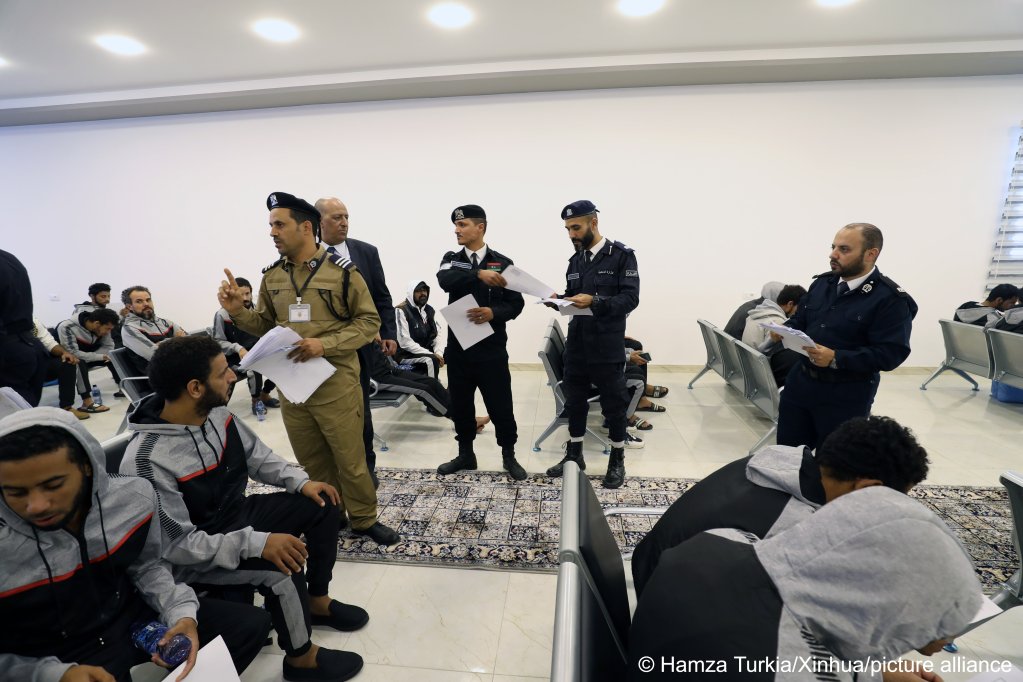 The United Nations had previously handled the repatriation of migrants from Libya, AFP reported. According to an UN report from October, more than 60,000 migrants have been repatriated from Libya to different countries of origin across Africa and Asia through 'assisted return' programs. This compares to roughly 600,000 migrants comprising more than 40 nationalities present in Libya today, the same report said.
UN: Migrants compelled to accept 'assisted returns'
Libya is regularly criticized for its treatment of migrants, with UN agencies, rights groups and others alleging horrific treatment at the hands of smuggling gangs and inside state-run detention centers.
"Migrants are frequently compelled to accept assisted return to escape abusive detention conditions, threats of torture, ill-treatment, sexual violence, enforced disappearance, extortion," among other things, the aforementioned UN report stated.
"Collectively," the report said further, "these conditions have created a coercive environment that is often inconsistent with free choice." Moreover, "returnees also face additional personal, financial and psychosocial burdens, including as a result of the severe trauma they experienced in Libya."
Libya has been in economical and political turmoil since the 2011 NATO-backed uprising that removed and killed longtime leader Muammar Gaddafi. According to AFP, the country remains "violently fragmented". In August, gun battles between militias representing said rival administrations left more than 30 people dead in Tripoli.
Also read: 'Heinous' killing of migrants in Libya
With AFP