Over half of irregular migrants who arrived in Malta in 2022 reportedly came from Asian countries. Maltese Home Affairs Minister Byron Camilleri said they originated from places where "no war was taking place".
Home Affairs Minister Camilleri claimed that 51% of irregular migrants coming to Malta last year came from places where they did not suffer persecution.
He said a lot of migrants from Asia would take a flight to Libya to later use human traffickers to find ways to go to Europe.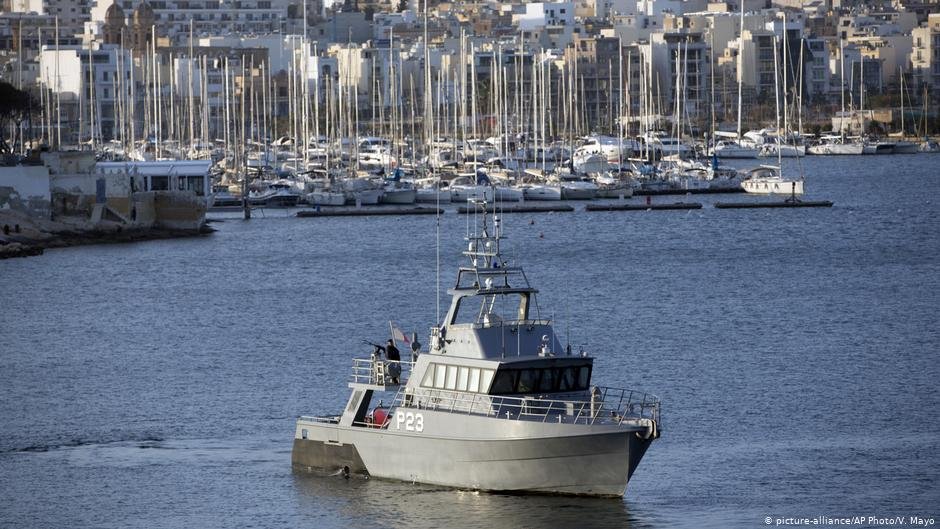 Read more: Malta: Admissions at migrant centers at record low
Camilleri: NGOs a 'pull factor'
Last week, Camilleri had also commented that private NGO rescue boats operating in the Mediterranean posed a "pull factor" for migrants. 
He said that irregular migrant trips facilitated by human traffickers had significantly increased in the last few years, just as the number of NGO rescue boats operating in the Mediterranean Sea had increased.
According to the The Malta Independent on Sunday newspaper, the NGOs accused the minister of "spreading myths."
Read more: Malta fears change in Italian migration policy
Italy's NGO rescue decree
Camilleri added that there had been a recent instance where the number of crossings to the Italian island of Lampedusa had also increased, since NGO rescue boats were patrolling that area.
Italian Interior Minister Matteo Piantedosi echoed the same sentiments in a statement after the Ocean Viking rescue vessel, run by the SOS Mediterranee charity, docked in the port of Ancona earlier in the week.
Camilleri has been vocally supportive of Piantedosi's decree, which was passed on January 2. 
The new law demands that NGO-run rescue ships have to immediately head to an assigned port in Italy after each rescue, and are not allowed to rescue any other person in distress at sea.
Prior to the decree, private sea rescue operations used to stay out at sea for numerous days to continue rescuing more and more people.
Read more: International law and the criminalization of sea rescue
with The Independent of Malta