The UN refugee agency said that 326 people have died or gone missing in the attempt to reach Greece via the Eastern Mediterranean from Turkey and other states in 2022. That's nearly three times as many as in 2021.
The number of casualties in the Eastern Mediterranean gateway to Greece rose nearly threefold from 115 in 2021 to 326 last year, according to statistics released by UNHCR on Wednesday (January 18).
Sea and land arrivals to Greece also increased significantly last year: 12,756 people arrived in Greece by sea, and some 6,000 people crossed the Evros river that divides Turkey from Greece in the north.
In 2021, some 9,200 arrivals were recorded on both routes combined, the UN agency said.
In mid-January, Greek authorities announced their border guards in 2022 had arrested at least 1,300 suspected smugglers along the Evros river, and had prevented some 260,000 migrants from crossing the river and reaching Greece and the European Union, news agency dpa reported.
Greek migration ministry figures
Meanwhile Greek migration minister Notis Mitarachi said the number of migrants arriving in Greece had dropped dramatically over the past two years, while the number of asylum seekers living in the country had also fallen, presenting slightly different figures than those by UNHCR.
Speaking at an event on Tuesday, the minister said arrivals had taken a dive in 2021, adding that they continued to be low.
"After the explosion in the period 2015-2019, in 2021 we had the lowest flows of the decade, 8,745, and steadily low in 2022 too," Mitarachi was quoted by AP as saying.
"The result is that instead of 92,000 asylum seekers living in 121 facilities, we have today 14,000 in 33 facilities."
The minister credited the center-right government's policies on migration for the drop, including increased border security, faster asylum procedures and a tightening of migration laws.
"The migration issue doesn't end. And it is at the same time a challenge and a need. Our country is implementing a strict but fair migration policy," he said. "With an emphasis on migration with rules, criteria, agreements, in accordance with our needs. But we stand firmly against smuggling rings and illegal migration."
Human rights organizations and migrant aid groups accuse the Greek government of conducting illegal pushbacks on its sea and land borders and denying people the right to seek asylum. This practice – well-documented over the years by various investigative outlets – is being condoned by the European Union and its agencies, rights groups say.
Despite considerable indications of the practice both on the Greek islands and the Greek land border with Turkey, Greek officials deny the claims.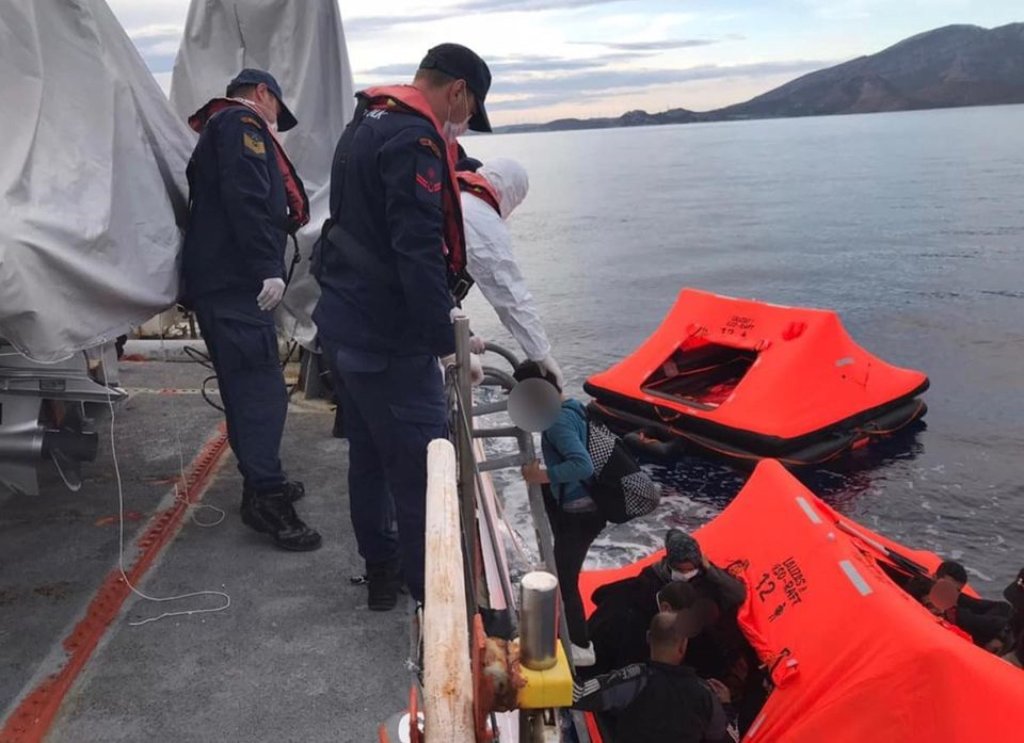 Eastern Mediterranean Route including Cyprus, Bulgaria
The Eastern Mediterranean route not only involves migration by sea from Turkey to Greece but also Cyprus and Bulgaria – though to a much lesser degree.
The Missing Migrants Project by the UN migration agency IOM recorded 376 deaths and disappearances on the entire Eastern Mediterranean Route including Cyprus and Bulgaria for 2022 – compared to the figure of 326 presented by UNHCR for the gateway to Greece.
The eastern route was the main maritime route used to reach Europe in 2015, when nearly one million migrants and refugees attempted to come to Europe using this route as well as land routes mainly via the Balkans, according to IOM. Nearly half of all deaths and disappearances since 2014 were recorded in 2015 alone (803).
Crossing attempts have dropped sharply after the EU-Turkey deal came into effect in March 2016 – since then the numbers have remained well below those seen in 2015.
The route is largely used by people from the Middle East and South Asia fleeing conflict and instability, notably Syrians, Iraqis and Afghans, according to IOM.
Also read: Looking for a missing loved one: How do I even begin to search and who can help?