Ireland's Minister for Integration says Ireland should prepare to accept more than 80,000 new asylum seekers over the course of this year. Meanwhile, protesters declare "Ireland is full".
Ireland should be planning for at least 80,000 migrants and asylum seekers to reach the country during the course of 2023, Ireland's Minister of State for Integration Joe O'Brien said in a recent interview.
Last year Ireland received 83,814 newcomers, more than 70,000 of those came from Ukraine. O'Brien commented it would be "wise" to plan for similar numbers this year, reported the Irish Independent.
"I don't think we should be planning that war is going to end this year. I think you should be planning that the war will continue this year. Judging on how Putin has been behaving, he's unlikely to be holding back in terms of scaring people out of Ukraine, doing damage to Ukraine, killling people in Ukraine," O'Brien told the Irish Independent.
O'Brien, a Green Party MP, was appointed to his current post with special attention on integration in December 2022. He spent many years prior to his political career working in the fields of integration, migration and homelessness.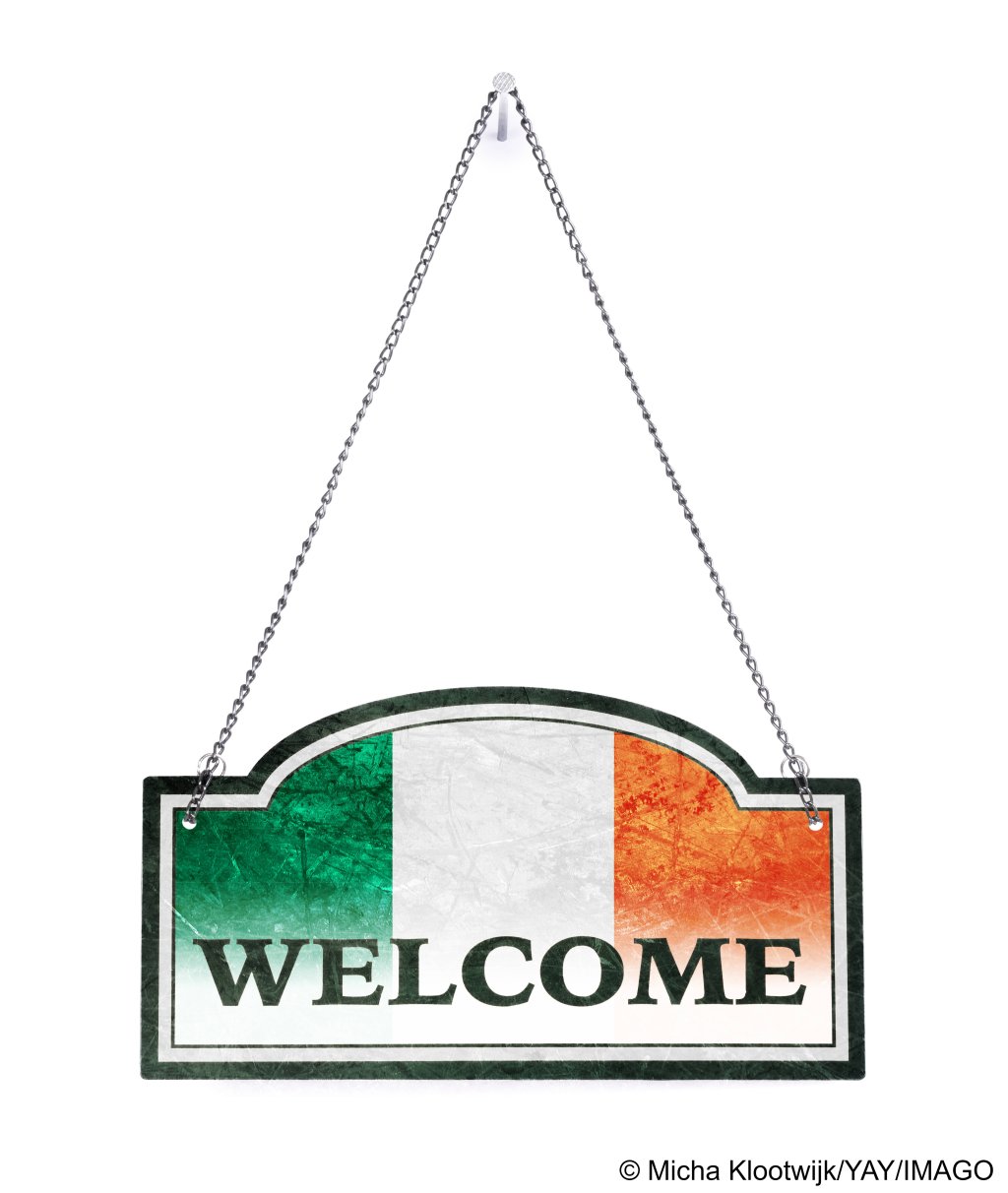 Struggling to cope
At the same time, however, the Irish government has also issued an information campaign asking migrants, excluding those fleeing Ukraine, not to come to Ireland.According to reports in many Irish media outlets, the system has been struggling to cope with the numbers arriving and some migrants are being housed in tents, and hotel accommodation. Recently, members of the hoteliers association in Ireland told the Irish Times that they were hoping to phase out housing migrants, asylum seekers and refugees in March so they could reopen their hotels up to tourists for the summer season.
In a report published on January 11, the Irish Times reported that currently hotels and guest rooms around the country were housing around 14,000 refugees and asylum seekers via contracts with the government. The Chief Executive of the Irish Tourism Industry ITIC, Eoghan O'Mara Walsh, told the Irish Times that "a lot of hotels will decide not to renew their contracts," adding that many of the properties were "not suitable for housing refugees over long periods."
O'Mara Walsh said it is "incumbent on the government to come up with a comprehensive plan for this very quickly." Although the accommodation in the hotels may be being covered by the government, O'Mara Walsh pointed out that it was difficult for other businesses to survive, as tourists tend to spend more than asylum seekers when they are staying in an area.
Hotel contracts due to end in March or April
In Dublin at the weekend, at least 350 anti-migrant protesters marched in the Irish capital, holding banners with the message "Ireland is full." The right-wing British politician Nigel Farage who campaigned for Britain to leave the EU -- partly so it could in theory control its own migration policy more closely -- tweeted on January 18 that "the Irish are speaking out -- and protesting on the streets -- about the huge number of young, male 'asylum seekers'."
The Guardian newspaper it Britain reported that protesters also chanted phrases like "Ireland is for the Irish" and "Irish lives matter." One man told the Guardian that the march was "not about racism," but emphasized there was "no room for them [migrants]." He asked rhetorically "why should migrants skip Irish people on the housing list?" and declared he "won't accept it."
Economic problems and housing shortage
Like many other countries, Ireland too is facing an economic downturn and a rise in the cost of living. An "acute housing and homelessness crisis has collided with the state's struggle to accommodated Ukrainians and asylum seekers, fuelling accusations that foreigners receive preferential treatment," reports the Guardian.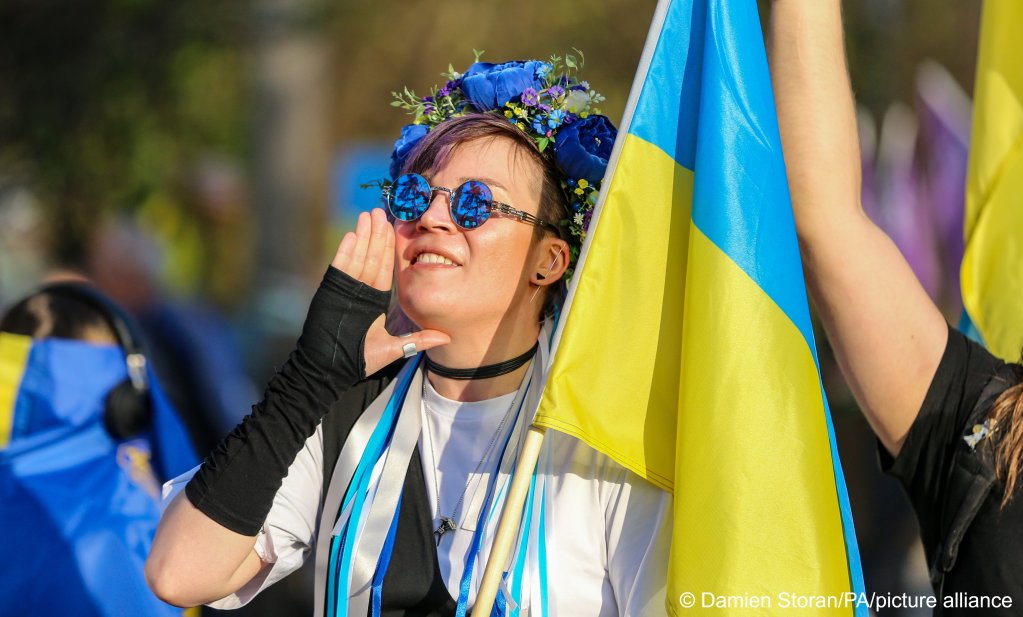 The numbers of young male refugees has also been an issue for some protesters who say it makes them feel "unsafe." Another unnamed man at the protest said his five daughters were "afraid to go out at night," because of the perception that high numbers of young men roaming around could be dangerous.
Ireland has tried to set itself out as a welcoming and open country to migrants, partly because of its own migration history. Over the centuries, hundreds of thousands of Irish people have migrated all over the world, predominantly to the US, UK, Australia and New Zealand, to flee harsh economic circumstances and find work and the opportunities they were unable to obtain at home.
'No more room' protests
Now the protesters claim that they are "moving the political ground in this country," and speaking out about immigration where previously it had been the "great unspoken" issue. That's according to one of the march organizers Malachy Steenson, reported the Guardian. However, for all the grand rhetoric, only about 350 people joined the march. A counter protest nearby promoting diversity values not division garnered almost the same numbers, around 300 people, according to the Guardian.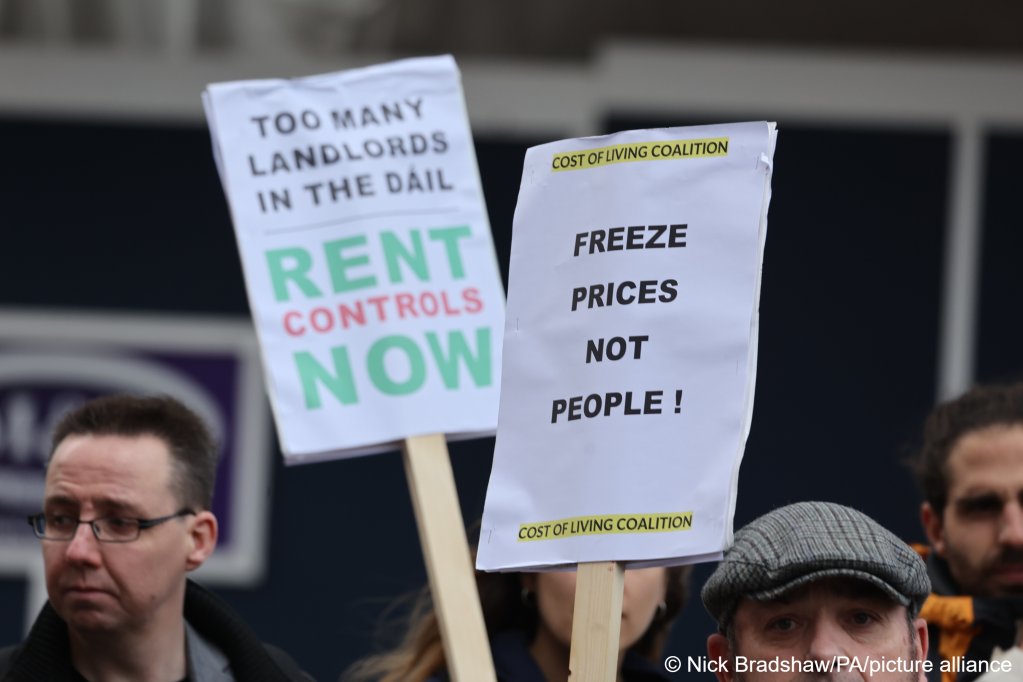 Currently, Ireland is reportedly housing about 73,000 migrants. About 54,000 of those are people who fled Ukraine and 19,000 are asylum seekers from other countries. Since 2021, the number has multiplied almost 10-fold. The government has struggled to find suitable accommodation with many asylum seeking centers and emergency shelters full.
The UN Refugee Agency (UNHCR) has also commented that Ireland's "asylum system appeared to be unravelling," reported the online news site Extra.ie.
On Thursday, January 19, UNHCR head Ireland Enda O'Neill tweeted that the system appears to be "unravelling rapidly," and that asylum seekers could end up "homeless and destitute" unless something is done. O'Neill called for "an urgent intervention at the most senior levels of Government ... if we are to turn this around."
Centers 'filling up within days'
The Minister for Equality, Disability, Integration and Youth, Roderic O'Gorman also admitted last week that centers were filling up within days. He told Extra.ie that the newest center in Dublin, Citywest, would be "filled within days" and would probably be closed to new arrivals for weeks afterwards.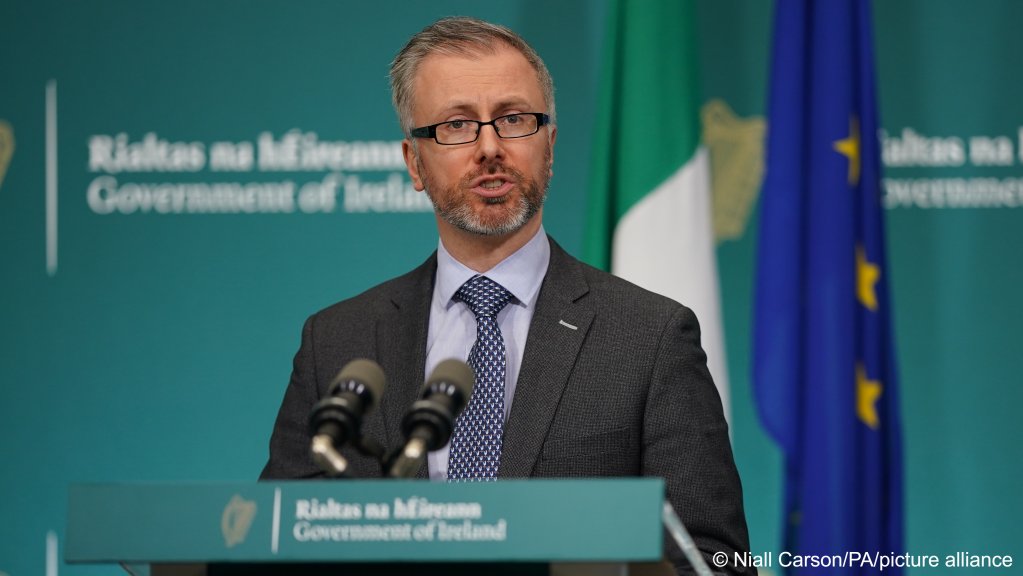 O'Gorman added that the government would have to give priority to families with children and people with disabilities when it came to finding suitable housing. The government said other asylum seekers would receive "food vouchers and contacted when accommodation becames available," reported Extra.ie.
The minister said he was hoping that new accommodation would be available in mid-February but that a new problem might occur from March and April when some hotels declined to renew their contracts with the government and turned their attention back to tourism. Some of that new accommodation is reported to be "modular units" built on public land. According to Extra.ie the minister expects 200 of these units to be built which should provide about 800 additional beds for Ukrainians from Easter onwards.
Enda O'Niell added that it had been "clear for some time that the Department of Integration's reliance on privately contracted accommodation could not be maintained beyond an initial emergency response. At the moment, it appears that only an urgent intervention at the most senior level across national and local government will prevent large numbers of people becoming homeless," reported Extra.ie.