Italian Interior Minister Matteo Piantedosi and Foreign Minister Antonio Tajani have issued statements after their visits to countries of departure of migrants. Interior Ministry Undersecretary Nicola Molteni meanwhile announced a 'migrant flow decree' to respond to labor market demand.
After more than 100,000 migrants arrived by boat on Italy's shores in 2022, and almost 4,000 have arrived in the first month of 2023, already higher than the first month of 2022, Italy's right-wing government, which took office in October 2022, is busy seeking ways they can reduce the numbers of migrants arriving in the country.
Interior Minister Matteo Piantedosi has declared that the Italian government's intention "will always be aimed at controlling and limiting migrant departures." He was speaking at the end of a provincial committee for public order and security in the northern city of Bologna.
The meeting was held over the weekend (January 21-22) to discuss the redistribution of migrants who reach Italy's coast, given the overcrowding of hosting facilities in the southern regions of Calabria and Sicily and the arrival at the beginning of this year of more than 100 people on NGO-run migrant-rescue ship Ocean Viking in Ravenna, in the Emilia Romagna region around Bologna. 
Strategy built on bilateral relations
"Myself and [Foreign Minister] Tajani have resumed bilateral meetings [with partners around the Mediterranean]," said Piantedosi. The Interior Minister has already visited Turkey and Tunisia, "countries that have some role in the origin and transit of migrant entry flows."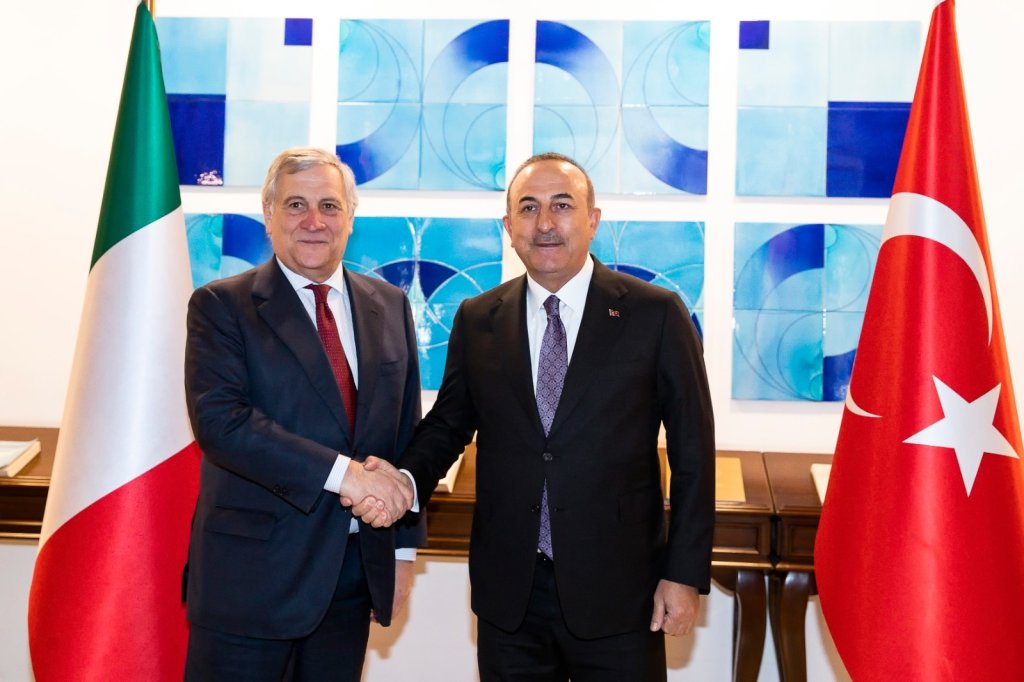 During the visit to Tunisia, it was reported in a number of German newspapers, including Die Zeit, that the Italian government was looking to take more seasonal workers from Tunisia in the future, in return for stricter controls by the Tunisian authorities on the number of those leaving the country by boat in the hope of reaching Italy.
Tajani promised more employment for trained Tunisians to work in agriculture and industry in the country. However, no details of actual numbers, or whether the two countries signed a formal agreement were confirmed.
On January 10, he tweeted that he had talked to his counterpart in Tunisia and requested "a strong committment from the Tunisian government to stop the irregular departures of migrants and to allow for more repatriations from Italy." In that tweet, he said he would soon be visiting Tunisia where the two governments would "work to solve the migration emergency."
Egypt visit
On January 23, Foreign Minister Antonio Tajani visited Egypt. In an interview with Rome daily newspaper Il Messaggero, he said that he was in Egypt to talk about two main topics, the energy crisis, and irregular migration.
"This is why we want to resume direct contacts with all governments in the area and [create more] coordination on crucial themes," said Tajani, who is also the Deputy Prime Minister.
Tajani talked directly to Egyptian President Abdel Fattah al-Sisi in the capital Cairo. "Libya's stabilization is key to slowing down irregular migration and dealing with the terror threat that moves up to the Mediterranean from the Sahel," explained Tajani.
In a January 21 post of his arrival in Cairo, he tweeted he would be "working to reinforce our relations with Egypt and to make Italy's presence even more significant in the Mediterranean."
'Stabilization of Libya key,' saysTajani
Piantedosi announced that "we are also reflecting as soon as possible on [taking] sweeping government action with Libya."
"Countries like Algeria, Turkey and Egypt influence some of the protagonists of political and military life in Libya. We have to talk together, limit disagreements, create a positive agenda to favor presidential and political elections legitimizing new political leaders in Libya," he added.
Libya was due to hold elections in December 2018 but an outbreak of fighting between the UN-recognized government in Tripoli and General Khalifa Haftar's forces in the east of the country saw a postponement to December 2021. Because of continued fighting and unrest, the elections have now been indefinitely postponed.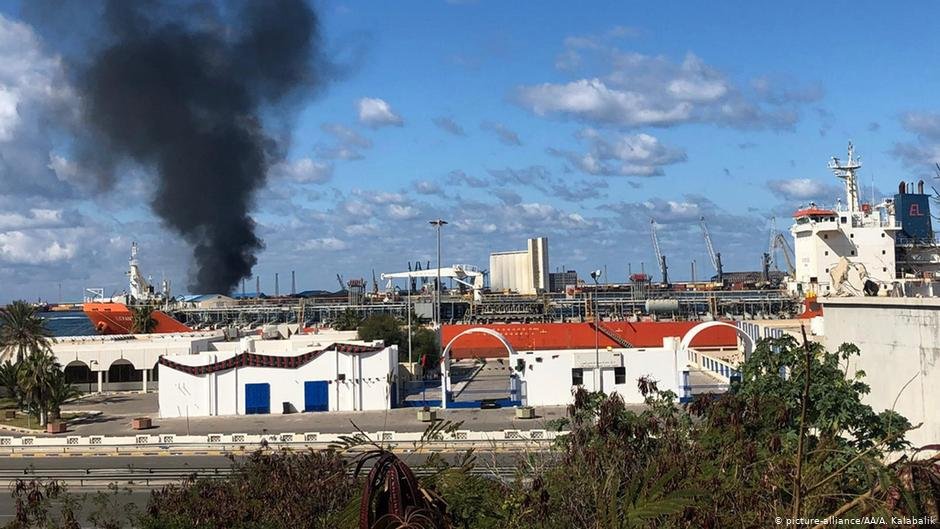 Over 80,000 to be allowed entry with this year's 'flow decree'
While seeking to stop people reaching Italy by small boats, the Italian government is also keen to encourage migrants to arrive by more regular routes.
Interior Ministry Undersecretary Nicola Molteni said the decree on migrant flows this year "will include [a quota of] 82,700, responding to criteria of quality and the market's needs."
Molteni was speaking to the Lower House's commissions of constitutional affairs and transport in a reply at the end of a general discussion on a government decree to tighten regulations against the operation of migrant rescue ships.
Slowing migrant arrivals?
In recent weeks, the Italian government has, through a decree, made the operation of private rescue ships in the Mediterranean slower.
The decree establishes a code of conduct with sanctions of up to €50,000 and seizures of NGO-run ships if they fail to comply with new rules during sea rescue missions. It also states that NGOs have to disembark migrants after each rescue operation, instead of filling the ships to capacity before asking for a safe port. This has resulted in sometimes just 37 people being disembarked instead of several hundred at a time.
Moreover, the ships have often been assigned a port in more northern cities like Ancona or Ravenna. According to the NGOs that operate the ships, the distance from Italy's southern waters to these ports can add as many as four days each way to sailing time.
Over the new year, 113 migrants disembarked in the port of Ravenna from the Ocean Viking rescue ship, operated by the NGO SOS Mediterranee. Piantedosi explained that they the ship was sent there instead of opening a port in Sicily or Puglia "because [of] overcrowding and the overall logic in the management of arrivals in Sicily and Calabria, [which] led to a redistribution across the national territory."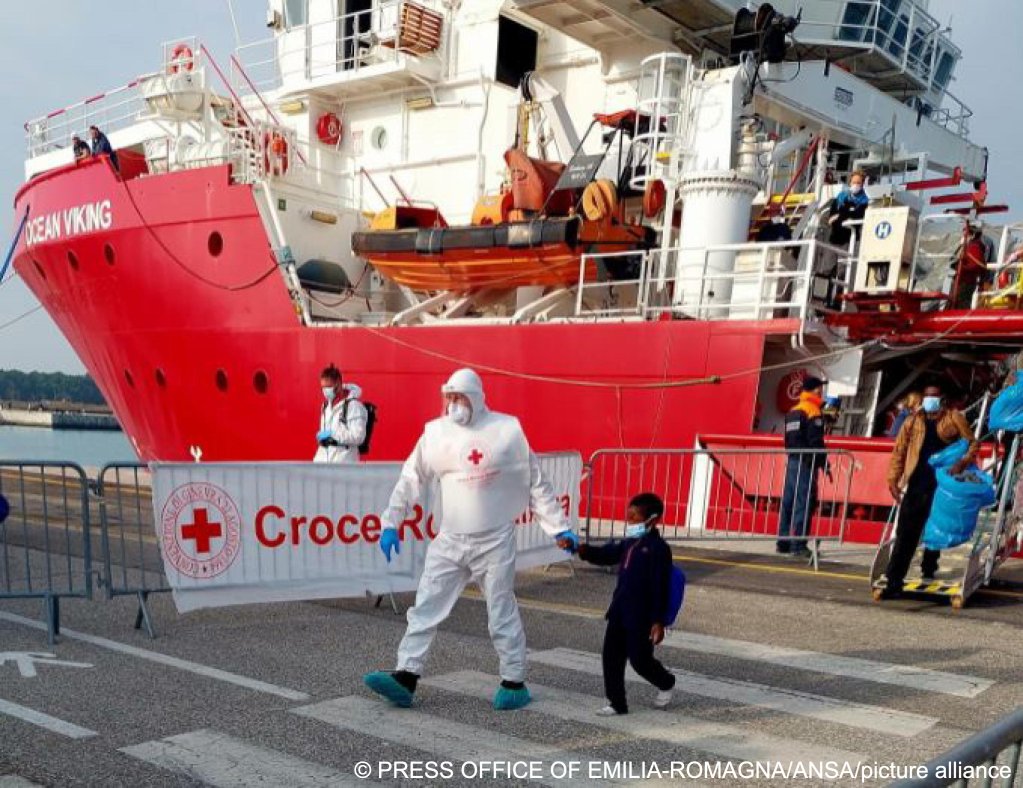 Criticism of decree
Since the Italian coast guard and Guardia di Finanza or border and tax police still operate in the waters to save lives, this has not resulted in fewer actual arrivals. According to Italian Interior Ministry figures, between January 1 and January 23, 3,905 migrants arrived in Italy, compared to 1,744 in the same period in 2022 and just 380 in 2021.
Despite the numbers, Minister Piantedosi is confident that "the phenomenon will be limited as soon as possible and could even end."
Members of the opposition have criticized the new decree, declaring it illegitimate because its measures could make NGOs criminally liable for failing to rescue migrants, with the consequent increase in the number of migrant deaths at sea.
Molteni defended the decree, stressing that "it doesn't exhaust the government's action" on immigration.
With ANSA