Police, including special operation forces, have raided asylum shelters and private dwellings in southwestern Germany after an investigation lasting several months.
Some 150 police officers took part in raids on Tuesday morning, swooping on private homes and shelters for asylum-seekers in the southwestern state of Baden-Württemberg.
Officers said they seized amphetamines, marijuana, and cocaine, in the raids, which were aimed at breaking up a large-scale operation selling drugs from accommodation for asylum-seekers.
What we know so far
The raids took place before dawn in the spa town of Baden-Baden and the Rastatt region, near Germany's Black Forest and the French border, with the quantities of drugs seized not initially revealed.
A spokesman for the Baden-Baden prosecutor said authorities had become aware of the shelters as a source of supply after questioning suspects who were detained for possession.
"We have ascertained that people went into the shelters and came out again with drugs," the prosecutor's spokesman said.
He explained that investigators had identified 10 suspected dealers, including a woman in whose home large amounts of drugs were seized, and detained some of them.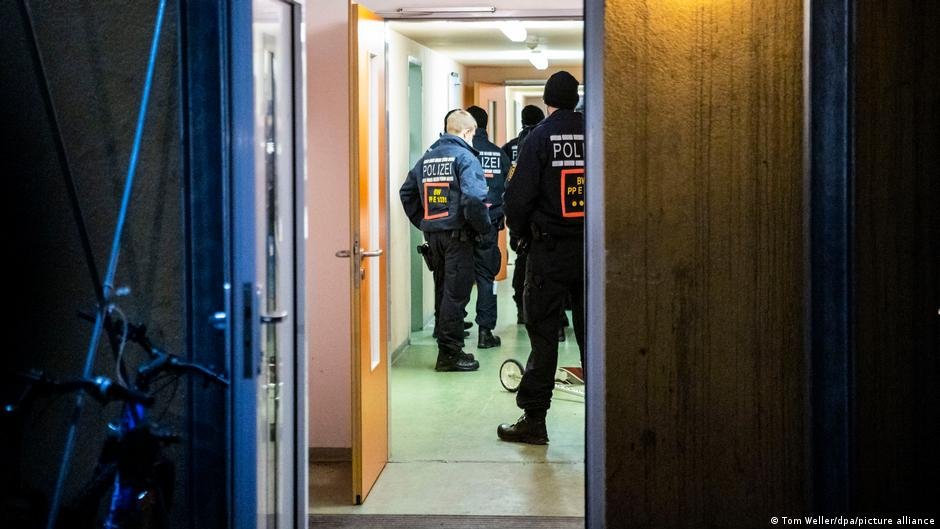 Special operation forces were deployed in the raids, alongside criminal investigators, because some of the suspects were linked with violent crimes in the past.
Police in the city of Offenburg said the suspects included German, Italian, Gambian, Nigerian, and Egyptian nationals.
They said the suspects had been identified in covert investigations lasting several months.
rc/nm(AFP, Reuters)
First published: January 24, 2023
Copyright DW - All rights reserved
DW is not responsible for the content of external websites
Source: dw.com