After fleeing Afghanistan as a child, Nadia Nadim turned to football while living in a center for asylum seekers in Denmark. In 2009, she became the first foreign-born player to play football in the Danish national team. She believes that sport can help migrant and refugee children better integrate in their new societies.
Half an hour north of Copenhagen, there is Sandholm, the point of entry for most asylum seekers in Denmark.
It is not what you might expect when you hear the words "refugee camp". As a former military headquarters, the center has an imposing building at the entrance, surrounded by several prefabricated homes, a lot of open space and green fields.
Twenty years ago, this is where Nadia Nadim spent her first weeks in Europe after applying for asylum.
Since her first days in Denmark as an Afghan asylum seeker, Nadim's story is an example of integration and success: At age 31, she is now the first foreign-born player in the Danish national football team, and her football career has taken her to some of the world's most important teams. The United Nations Educational, Scientific and Cultural Organization (UNESCO) has designated her a champion for girls' and women's education because of her fight for gender equality in sport.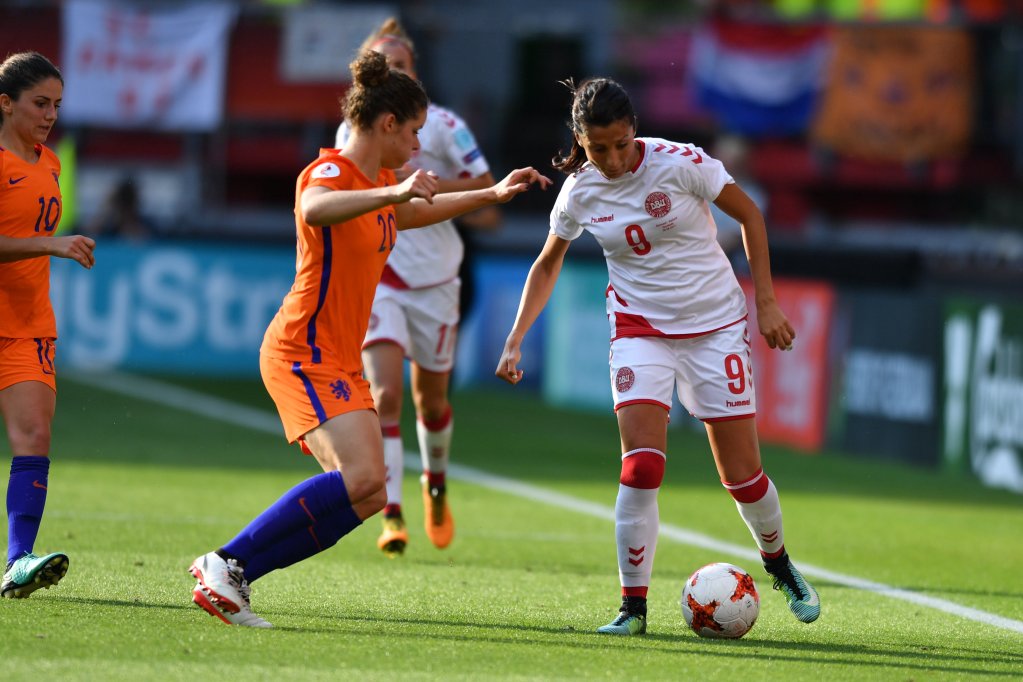 Escape to Europe
Nadim was born in Herat, Afghanistan, on 2 January 1988, one of five daughters of a general of the Afghan National Army. After her father was executed by the Taliban, her mother got her daughters together and organized an escape to Europe. The six women first arrived in Pakistan overland, paying a smuggler to help them. With fake passports, they flew to Italy. Then they hid in a truck and ended up in Denmark by chance -- their original plan was to go to the United Kingdom where they had some family.
After Sandholm, Nadim and her family were transferred to another center for refugees, in the outskirts of Aalborg, further north in Denmark. That is where she first saw other girls playing football, at a club that was just next to the refugee center.
"I knew what football was because my dad was so into the game, and I had a football at home," Nadim recalls. After the Taliban took over power in 1996, women had to stay at home and could not play any sports. But Nadim played in the courtyard with her sisters and father.
But it was in Denmark that football made a real impression.
"I saw the girls' team play football, and I was like, Oh, that's how that's supposed to be," she says. "That's where I fell in love with the game."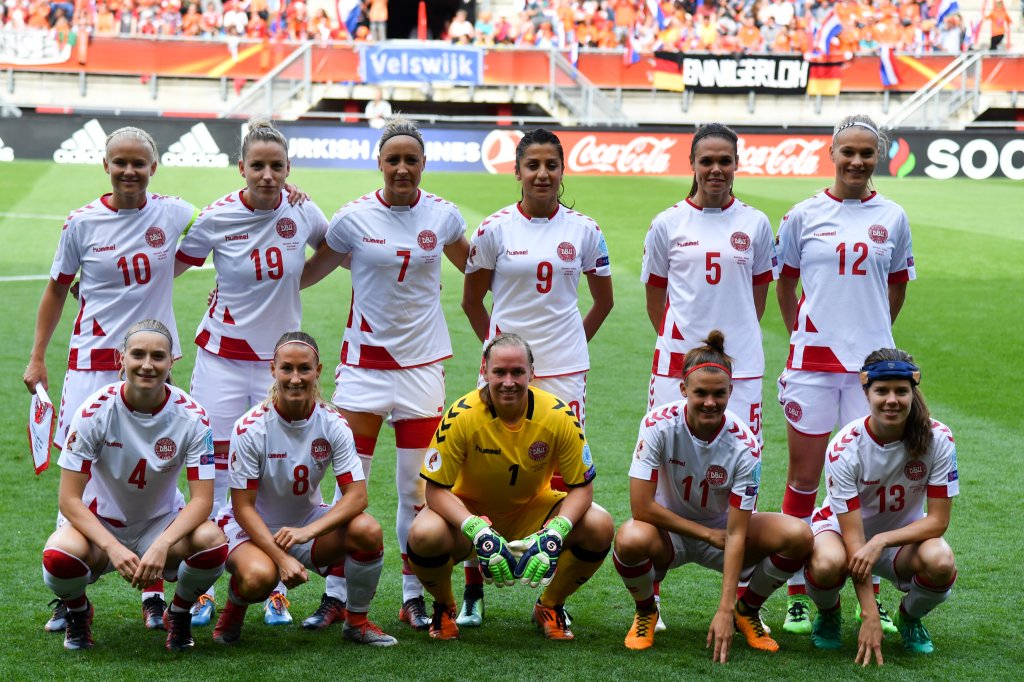 Football a way into the country
Although Nadim was at an asylum center, and she was only 11 years old, she felt she could prosper.
"Suddenly there was no war, and you had a safe place to sleep and you could be a kid," she says. "It was amazing that it was so normal, that everyone was just having fun. I felt that the game brought so much joy to all the players and I wanted to be a part of that."
Football gave her a way into the country, even though the transition was not easy. She started playing for B52 Aalborg, and her talent became evident.
Although she was granted Danish citizenship in 2008, she could not join the senior national team immediately. Denmark had to plead for an exception to the rule which stated a player had to have lived in a country for five years before they were eligible to play for its first team -- Nadim could only apply for citizenship when she turned 18 in 2006, even though she had called Denmark home since 2000.
Denmark's request was granted and Nadim became the first foreign-born player of either gender to play in the Danish national team in 2009.
"I'm lucky that I got a second chance," says Nadim, adding that she doesn't think she would have survived if she and her family had stayed behind in Afghanistan.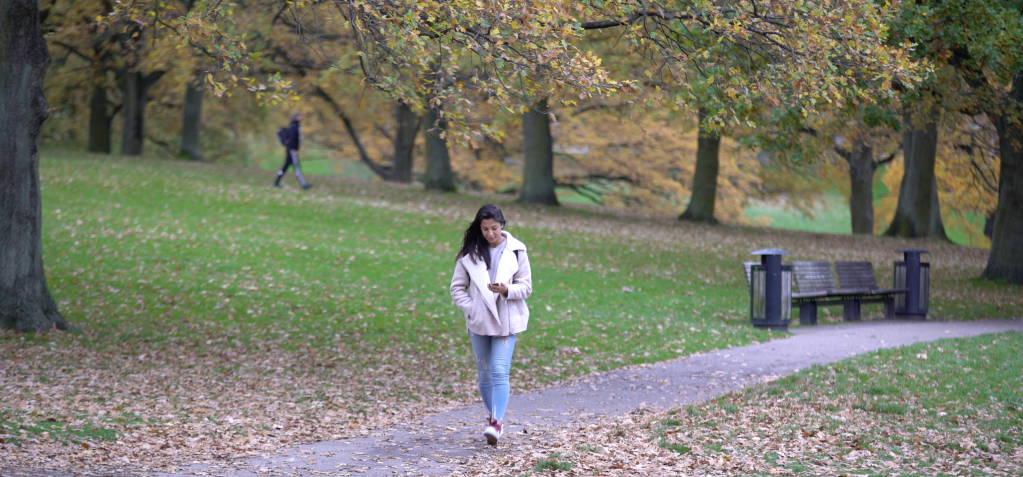 Career takes off
After a stellar career in Denmark, she played in the United States, where she helped her team Portland Thorns FC secure the NWSL Shield -- the top award given to the best team in the National Women's Soccer League (NWSL). She was then signed on by Manchester City, and -- most recently -- by Paris Saint Germain, where she is currently playing.
In 2017, Denmark's women's football team came second in the Euro Cup, and Nadim became famous countrywide and was named Dane of the Year by Berlingske newspaper. In 2018, her book My Story came out.
Nadim is not only a professional football player. She is also finishing her studies to become a reconstructive surgeon at Aarhus University, carrying her medical books with her everywhere she goes -- even during peak football season, when she trains several hours a day.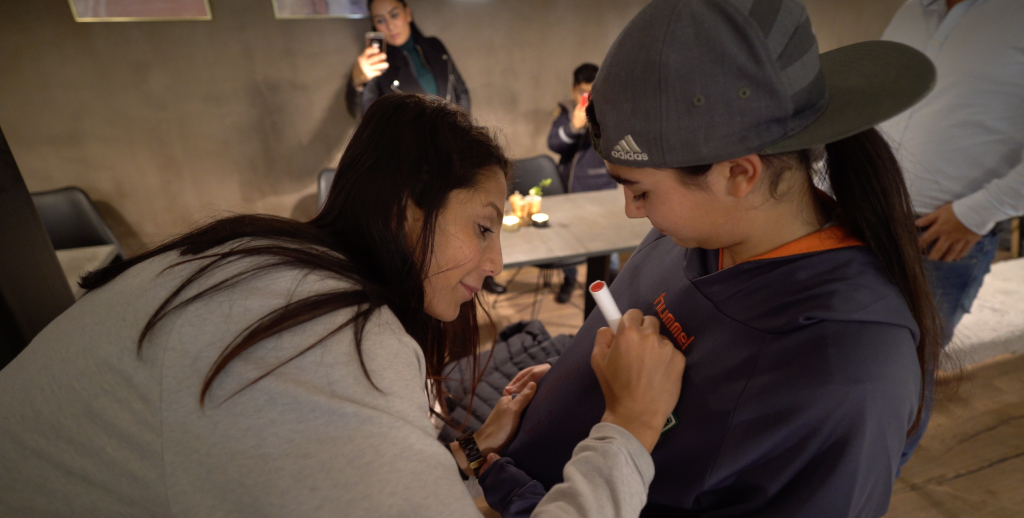 "I've always thought I play football for myself, I love playing the game, but I want to do a bigger difference in life because I think I have the capacity of being able to help other people and I think being in a position as a doctor, I might affect more people's life than I'm doing as a football player," she says.
Sports for integration
Nadim also believes that sport is a tool to create change, helping children with a migrant or refugee background integrate better in their new societies.
In 2019, she became an ambassador of the Danish Refugee Council (DRC) NGO. As part of her work with DRC, she visited the Kakuma Refugee Camp in Kenya, where she played football with two local women's teams.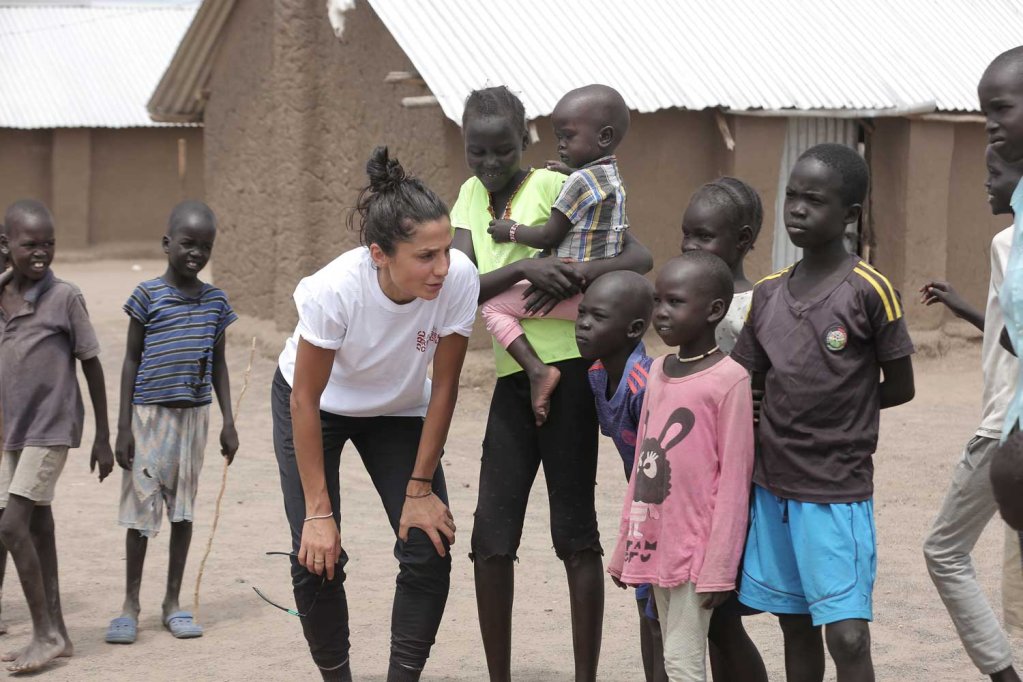 "Me becoming the first immigrant, someone with a diverse background, on the Danish national team, it's a huge deal for young kids with diverse backgrounds," she says. "That gives them the chance to dream about being in the same situation. So I hope I can be a role model for those kids. It's not only in football, it's in general: no matter what your background is, or what you have been through, or religion, or culture. As long as you believe and dream big, it should be possible. I think I show that with my actions."
The reporting for this story was done in conjunction with Claudia Jardim and Mariangela Maturi as part of A Girls' Game, a multimedia project that was funded by the European Journalism Centre's Innovation in Development Reporting Grant.