More than 240 asylum seekers on the Greek island of Lesbos have contracted the novel coronavirus. They are all housed at a temporary camp accommodation after the devastating fire at the Moria camp earlier in September.
Greece's Eody health agency announced that 243 new infections had been recorded among some 7,000 refugees and migrants who had been tested at the Kara Tepe temporary camp on Lesbos. The average age of those who had tested positive for COVID-19 was reported to be only 24.
The asylum seekers have been housed at the new facility for only a week following the fire at the Moria camp on September 9. The blaze at Europe's largest migrant camp had left more than a total of 12,000 people homeless overnight.
The health agency added that staff working at the new hastily constructed campsite had tested negative for coronavirus. It specified that 120 police officers and 40 staff had been tested at the site.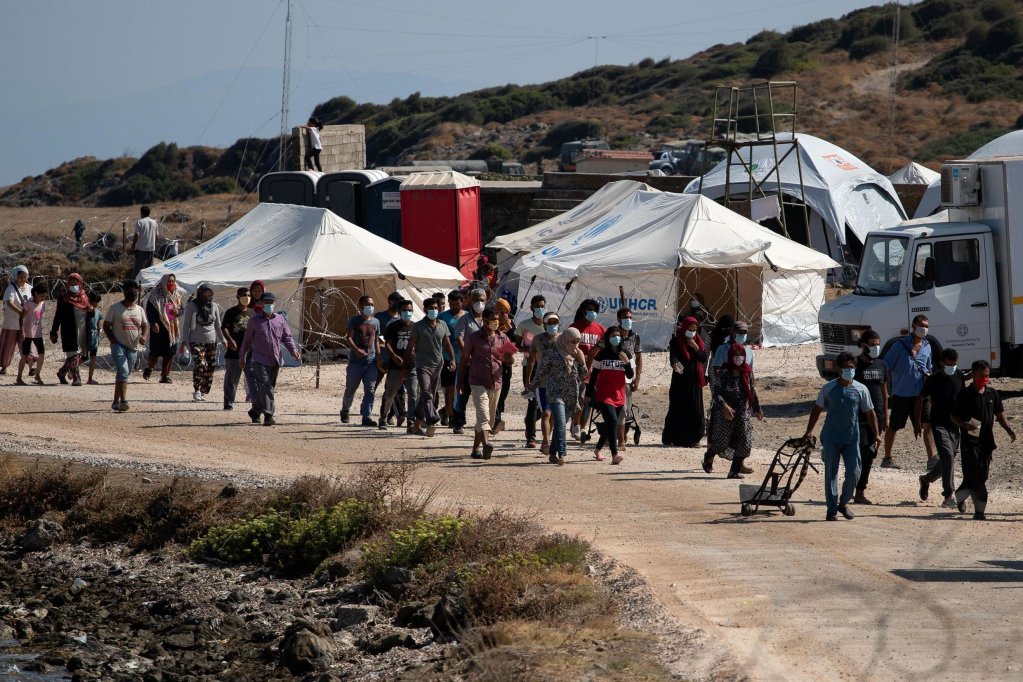 Ongoing trepidation over new site
Many migrants fleeing the Moria fire have expressed their reservations and hesitations about being rehoused at the Kara Tepe camp site, which used to be a firing range used by the Greek army. Their experience at the notoriously overcrowded and unsanitary Moria camp has made them suspicious about the Greek government's ability to properly take care of them and concerned about witnessing the same kind of treatment once more.
Since the onset of the coronavirus pandemic, migrants and refugees on Lesbos had also suffered from severe restrictions placed on the now-defunct Moria camp, which were introduced in a bid to limit any potential spreading of the disease.
Greek Migration Minister Notis Mitarachi however reassured asylum seekers that a "modern, safe and respectable" new camp would be constructed on Lesbos. But locals continue to oppose the facility, asking for asylum seekers to be moved from the islands to the Greek mainland.
Several migrants arrested for arson
The investigation into the Moria fire meanwhile continues. Six Afghan nationals face charges of arson. They have, however, denied the charges. The Greek government has stated that the Afghan migrants were protesting against lockdown measures.
Mitarachi said in parliament that those responsible for the fire would "serve their sentence in Greece and will then be deported."
On nearby Samos island, three underage minors were meanwhile arrested over a fire that had broken out there on Sunday.