The Catholic Community of Sant'Egidio has announced it would help airlift a contingent of 300 migrants from Lesbos in collaboration with the Italian government.
"Today at 17.30 the accord between the Italian state and Sant'Egidio was signed. The accord will allow for the entry of 300 refugees based on Lesbos to enter Italy," begins the press release from the Catholic Community Sant'Egidio, on September 22.
The accord was signed in the building which houses the interior ministry and the presidency. "This is Italy's response to the European Union's appeal," stated Italy's interior ministry in the same press release.
Sant'Egidio said this latest iteration of their humanitarian corridor between Greece and Italy was in response to the fire which ripped through the various camps in and around Moria on Lesbos at the beginning of September.
Lives rendered 'impossible' after fire
The community said that the fire had "rendered lives for thousands of migrants on Lesbos impossible." The accord has as its pillars the twin values of welcome and integration, continued the press release.
The 300 are all in need of, or have applied for, international protection and will be flown securely to Rome. Sant'Egidio said those in the group would be among the "most vulnerable" on the island. On arrival in Rome they will immediately be signed up to integration and social, cultural and linguistic inclusion courses. Most of those transferred will be unaccompanied minors or families. The whole project is expected to last 18 months, explained Sant'Egidio.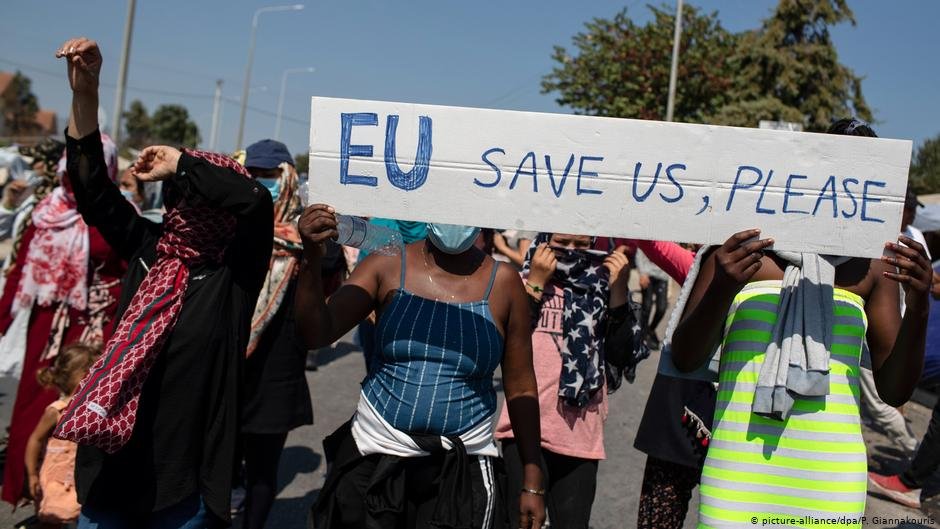 Demonstrating Italy's 'positive face'
The president of Sant'Egidio, Marco Impagliazzo, said that humanitarian corridors like that run by his organization in collaboration with the Italian state showed off Italy's positive face, which "along with other European countries, was looking to the future and responding to the humanitarian crisis with a sense of humanity and offering integration routes for the beneficiaries [of the humanitarian corridor.]"
He said this demonstrated that Italy was "made up of citizens who don't want to resign themselves to watching others suffer in the world, to watching as people flee grave humanitarian crises, but instead want to offer a response based on welcome and legality."
Welcome model
He said the welcome model, on which the humanitarian corridors are based, involved the whole of civil society. He said the project would "offer the hope of a new life in Italy and on the European continent for those asylum seekers living in the most dramatic conditions on Lesbos."
According to various German press agencies and broadcasters, Germany has so far declared that it will take in between about 1,600 and 2,700 migrants and asylum seekers from Lesbos. Some German cities and states have also declared themselves ready to take in contingents but their offers have been blocked so far by the federal government which is in charge of coordinating a national effort.