Nearly 200 migrants have been rescued off Spain's Balearic Islands. They were traveling in small wooden boats from Algeria.
13 small boats known as 'pateras' were detected in waters between the Balearic Islands of Spain and Algeria on Tuesday night and Wednesday morning, according to local authorities. They contained around 200 migrants, mostly men from Algeria. It was the highest number of migrant arrivals recorded in a single day on the islands, according to the Spanish daily El Pais.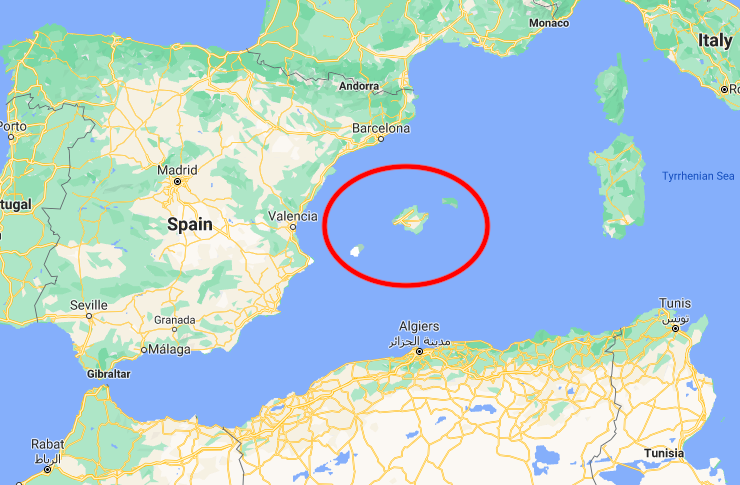 According to El Pais, two French Navy ships patrolling the area picked up 95 migrants from seven boats near Mallorca, while another four boats were intercepted by Spanish police.
Off Formentera, another boat contining 15 migrants was sighted and was towed by the Maritime Search and Rescue authority towards Ibiza. The remaining boat was sighted by a helicopter and 14 people on board were taken to the port of Palma.
The migrants were being tested for COVID-19, El Pais reported. The ship Marta Mata remained on patrol Wednesday in case more migrant boats arrived in the area.
More arrivals to Balearic Islands
Between January 1 and September 20, 2020, 413 undocumented migrants arrived in the Balearic Islands, according to the UN refugee agency UNHCR. More than thirteen times as many (5,494) arrived in the Canary Islands, while there were over 15,800 sea arrivals to Spain overall in the same period.
Algerians make up the largest group of migrants arriving in Spain and the vast majority of those arriving in the Balearic archipelago, whose four islands are close to the Algerian port of Dellys. Favorable maritime conditions have also contributed to a steady rise in the number of small boats arriving in recent months, according to El Pais.
Algerian authorities this week said they had apprehended 485 people between 15-19 September who had been trying to reach Europe, and recovered the bodies of ten people who had died in the attempted crossing.