The European Commission plans to build new migrant reception facilities on Lesbos to be run together with Greece. Around 10,000 migrants from the destroyed Moria camp are currently being housed in a temporary tent facility on the island.
The European Commission President Ursula von der Leyen on Wednesday announced the creation of a new taskforce, which she said would help improve conditions for people on the Greek island of Lesbos "in a durable manner."
The priority of the taskforce will be to build new reception facilities on the island in the coming months, according to a European Commission statement.
"We will set up a joint pilot with the Greek authorities in Lesbos for the management of a reception centre," von der Leyen said in Brussels.
The Moria camp on Lesbos, which housed more than 12,300 migrants, burned down around two weeks ago. After spending at least five days sleeping in the open with no access to food or fresh water, around 10,000 people were moved to provisional tented accommodation.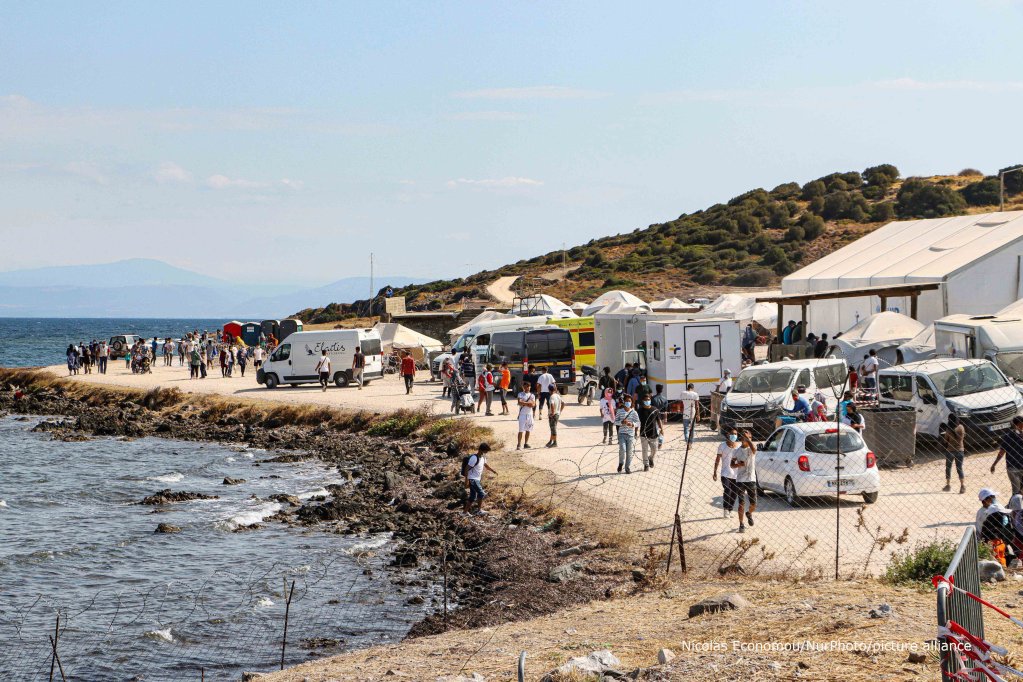 The Commission stated that the new facilities would be "of a European standard, durable infrastructure and will provide access to healthcare and adequate sanitation." It added that they would take into account the specific needs of women, children and families.
"Together, we have to show that Europe manages migration in a humane and effective way," said von der Leyen.
'We have to step up'
The fire at the overcrowded Moria camp led to renewed criticism of EU migration policy, which has left migrants stranded in camps at Europe's external borders.
"Moria is a stark reminder," von der Leyen said as she launched the bloc's new Migration and Asylum Pact. "We need to find sustainable solutions on migration and we all have to step up."
In addition to the new Lesbos facility, the taskforce will work towards "actions based on the principles of the Pact," including ending overcrowding through the transfer of vulnerable people to the Greek mainland and the relocation of unaccompanied children and families to other EU member states.
The Commission will also aim to speed up asylum procedures and boost voluntary returns, as well as improving safety and security for migrants and asylum seekers.
With dpa