There have been mixed reactions to the new EU pact on migration. The European Commission sought consensus ahead of the pact in order to pass the policy into law even through countries which had been resisting the idea of mandatory quotas. Many human rights organizations though have slammed the proposals.
The European Commission's proposals for its new migration pact has had to walk a tough line between the needs and demands of 'frontline' countries like Italy, Greece and Malta which are tired of shouldering most of the burden of migrant arrivals alone, and the refusal of many of the eastern European states (Hungary, Poland, Czech Republic and Slovakia) to take part in a solidarity mechanism which would see them forced to accept migrants and process asylum applications.
In the event, although the new proposals have been praised by countries such as France and Germany, the details of the pact have drawn criticism from many quarters.
'A compromised between cowardice and xenophobia'
Belgian migration expert Dr. Francois Gemenne tweeted that it was a "compromise between cowardice and xenophobia." Gemenne is the director of the Hugo Observatory, an interdisciplinary research center which focuses on how environmental factors and climate change impact migration.
In a series of six tweets reacting to the pact, Gemenne also presented figures of the rising numbers of asylum claims in France from L'OFPRA (The French national office for refugees and stateless people). He said that the numbers of asylum claims were rising because other ways of migrating had been significantly reduced over the years.
'Like asking the school bully to walk a kid home'
Over at Human Rights Watch (HRW), Judith Sunderland, acting deputy director for Europe and Central Asia Division of HRW, likened the idea of allowing countries which didn't want to take in migrants to play an "enhanced role in deportations" as like "asking the school bully to walk a kid home."
Sunderland told the New York Times that she thought the impact of the pact on migrants could very quickly lead to "the mass incarceration for lengthy periods of time followed by a realization that they can't deport everyone they want to deport."
In an analysis, The Guardian newspaper dubbed the pact "à la carte solidarity." It said the idea of offering €10,000 as a "sweetener" from the EU budget to any country which would agree to take in an asylum seeker was intended to "break the stalemate" over the mandatory refugee quotas.
Hungarian reaction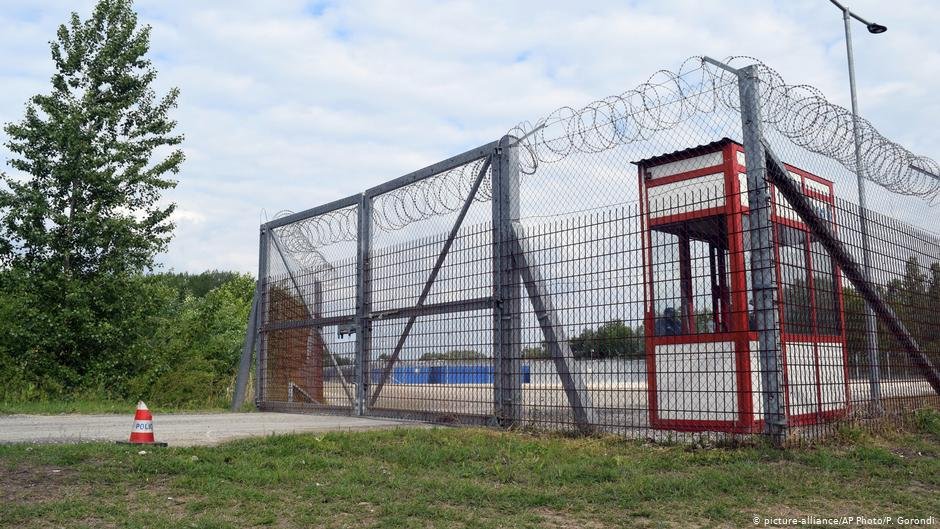 However, it was not yet clear whether countries like Hungary and Poland, which have long opposed being forced to take in refugees would find the new proposals any more acceptable. In an article on English language online portal Daily News Hungary, the Hungarian government reiterated its refusal to support obligatory distribution and repeated that it would continue to "defend joint borders." It said that it "expect[ed] to receive the same amount of support as other Schengen states protecting those external borders."
It added that it would "like to remind everyone that since the 2015 migration crisis, the Hungarian Government has spent more than 1 billion euros on protecting the borders of Hungary and the European Union, without a single cent of contribution from Brussels."
Quoted on the same online portal, an MEP for the ruling Fidesz party in Hungary, Balazs Hidvaghi, said that the government saw the pact with "cautious optimism." Talking to Kossuth Radio, one of Hungary's public broadcasters, Hidveghi said that the pact "signalled a noticeable shift away from former EC chief Jean-Claude Juncker's approach to migration."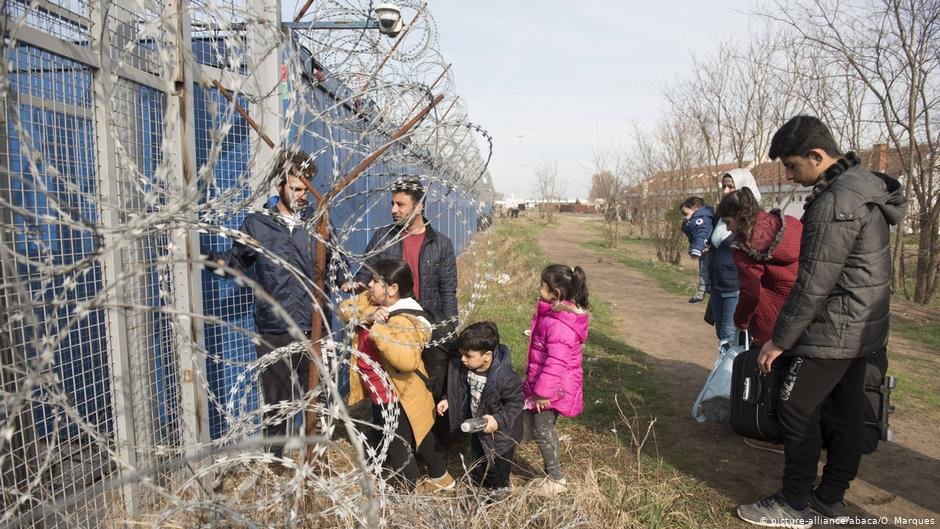 The MEP felt that the pact placed "greater emphasis on protecting the bloc's external borders." Hidveghi added that migration policy was in need of a "paradigm shift." He said, "the world must understand that you can't enter Europe unchecked, that human smuggling must be stopped and that we must end the practice of allowing those who have entered to stay here." He said Hungary would be "prepared to help with deportations."
The Hungarian government spokesperson Zoltan Kovacs told the news agency Agence France Presse (AFP) that it was important that "all the external borders of the EU and the Schengen Area remain perfectly sealed along all sections."
Frontline states
Italy has already received over 22,000 migrants this year on its shores. Its prime minister Giuseppe Conte called the pact on Twitter "an important step towards a truly EU migration policy." He added that countries of first arrival cannot manage migration flows alone in the name of Europe. He called for an "assurance on returns and relocation."
The subject of returns has often been raised in migration debates but while policy allows for repatriations, the numbers of those actually sent back to their home countries fall far short of the numbers of those which are refused asylum.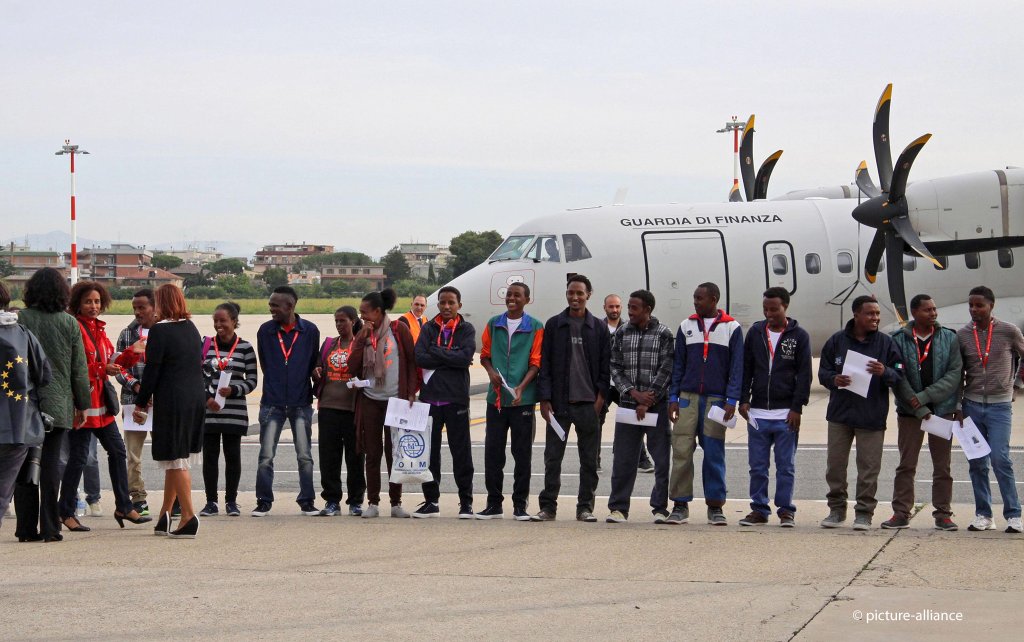 EU Home Affairs Commissioner Ylva Johansson presented the pact in a press conference alongside Vice President of the EU Commission Margaritis Schinas. Commissioner Johansson said that migration was "normal" and not a problem. She began her speech by emphasizing the fact that the EU "needs migrants." She said every year millions of people enter the EU legally and obtain residence permits to live, work, study, fall in love with European citizens.
Policy of returns
However, Johansson continued that in 2019 there were about 140,000 "irregular arrivals" to the EU and these are the people the pact is trying to address. She said that the bloc was "not back in the situation we were in in 2015" when more than one million migrants arrived in the EU and "most of them were refugees."
Currently, said Johansson, only about one third of migrants arriving without papers are granted asylum and become recognized refugees. Two thirds of current arrivals "will receive negative asylum decisions and be asked to return to their countries," explained Johansson.
"We need to focus more on returns," said Johansson. She said the pact contained a lot of "new initatives" for returns. Better relationships with third countries, from where those migrants come was going to be prioritized.
A "maximum five day screening process" will be carried out at the borders. Security checks and health checks would also be carried out as well as a decision as to which country becomes responsible for the asylum claim of the new arrival. Returns will be carried out "within 12 weeks," explained Johansson.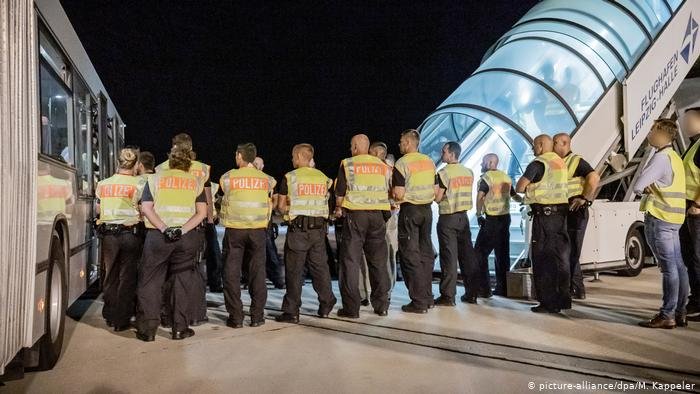 Solidarity mechanism
Although states like Greece, Italy and Spain can now call upon the EU to activate the solidarity mechanism, they will still be responsible in the first instance for processing the migrants' claims. Sweden, which has a tradition of taking in asylum seekers seemed to be slightly worried by the new proposals. The migration minister Morgan Johansson told the news agency TT that he wanted to make sure the contributions were "real measures." He didn't think it should be possible, for instance for countries to "send a nurse to help out for two weeks instead of taking in asylum seekers."
Although the pact says it will replace to some extent the "Dublin regulation" which essentially sees migrants being returned to the country where they first sought asylum inside the bloc, with "a new European migration governance system," the old rules have not entirely been swept away.
"It all looks like window dressing, it's more or less Dublin is dead, long live Dublin," said a migration researcher Yves Pascouau of the Jacques Delors Institute to AFP.
On Wednesday afternoon, just after the announcement the Maltese Prime Minister Robert Abela tweeted a picture of migrants boarding a flight to France. He captioned the tweet "solidarity in action," and said it demonstrated that the relocation to France was "part of an ad hoc arrangement to share responsibility of irregular migration."
Theory and practice
According to AFP, the sticking point may be that if countries fail to process an asylum claim within eight months then they still have to take them in. With delays lasting several years in some countries and cases like Greece or Italy, the new pact may not be as positively received in practice as it was in words from the bloc's leaders.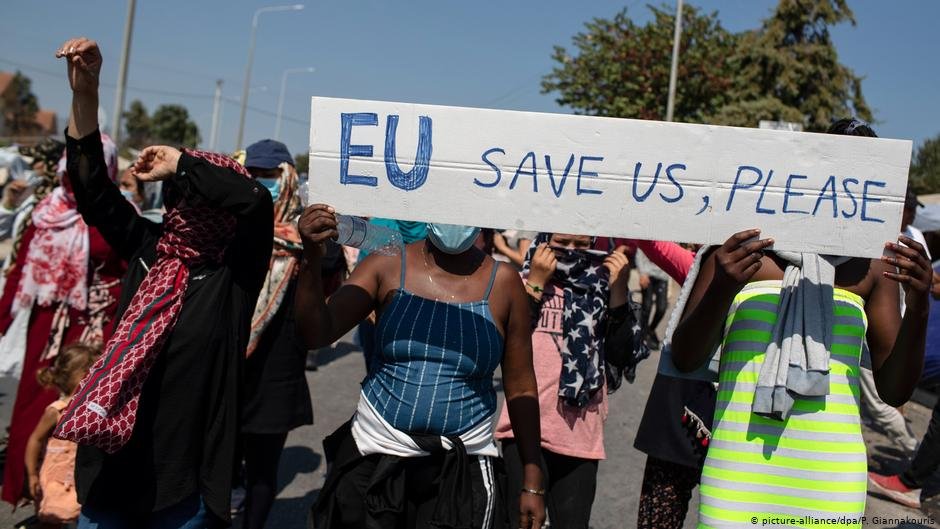 A professor of EU law at the University of Essex, Steve Peers, wondered to the New York Times (NYT) what would happen if several countries failed to send a refused asylum seeker home. "Return sponsorships are interesting," he told NYT "but if Greece didn't manage to send someone back, would say, Hungary be responsible for them down the line?"
In fact, this might be a stumbling block for countries like Hungary to get involved in deportations at all if they were to end in failure. Would they then be told they would have to accept that migrant if they were unable to deport them? The Hungarian government has already made clear that it won't accept migrant quotas in any form and especially not through "the back door."
In fact, in 2019, according to the Guardian's analysis close to 500,000 people were ordered to leave the EU "but only 29% were returned to their country of origin." Johansson told the Guardian that "100% returns might not be doable" but that there was still "significant room for improvement here."