With increased violence against migrants in Bosnia, the IOM warns that the Balkan nation only has weeks left to find solutions to the migrant situation, as thousands of asylum seekers remain on the streets ahead of the harsh winter months.
A UN migration official has announced that more and more are sleeping rough on the streets in Bosnia-Herzegovina as authorities at all levels of government continue to fail to coordinate their efforts.
Peter Van der Auweraert, the Western Balkans coordinator and Bosnia representative of the International Organization for Migration (IOM) said that some local authorities in the country were even restricting migrants access to housing that is already available for them. Bosnian authorities, however, have not immediately commented on the allegations.
In the past they have also said that some migrants choose to sleep outside centers so they can try their luck crossing the border more easily.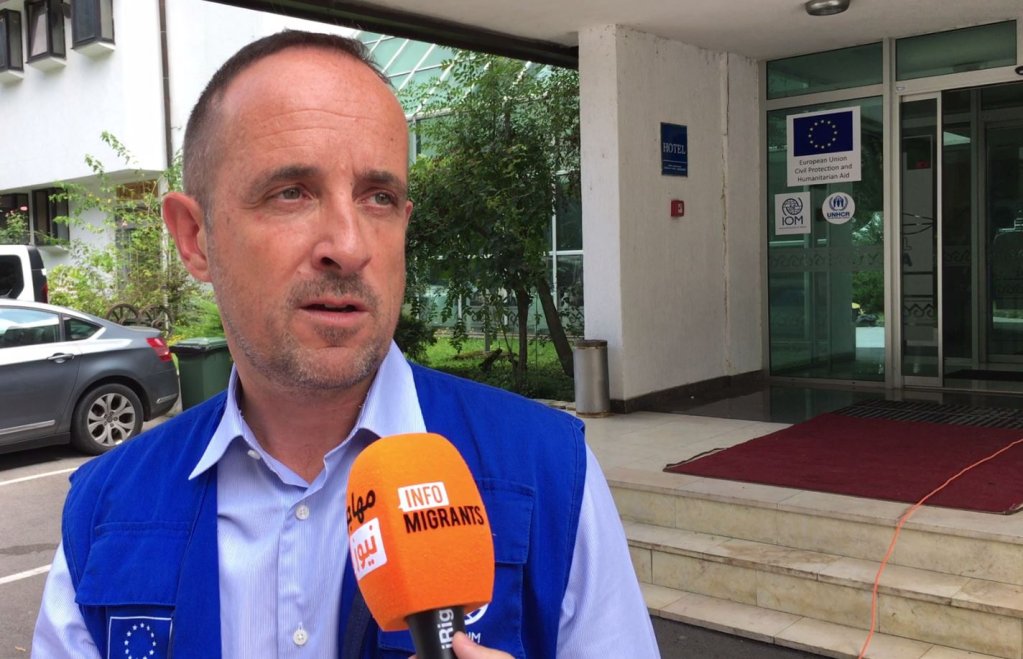 The IOM estimates that it has to provide accommodation for around 8,500 migrants who are stuck in Bosnia, many of whom are Afghan nationals. Roughly a third of those migrants sleep outside, concentrating mostly in the northwestern Krajina region, which shares a 1,000-kilometer (620-mile) border with Croatia, a member state of the European Union.
"This is absolutely unnecessary in the sense that we have financial resources, provided mostly by the European Union, to provide (for) and take care of all those people," Van der Auweraert told the Associated Press (AP) in an interview.
EU funds fail to address the full scope of the problem
Since roughly 2017, Bosnia has been one of the countries at the forefront of the migration situation, as refugees and migrants from the Middle East and Africa have continued to travel into Europe in the hope of finding better lives. 
The EU's Croatian border with Bosnia, however, has since been shut off, as Croatia fears it might become overwhelmed with asylum seekers passing through its territory. Fortifications along the Bosnian-Croatian border have also resulted in years of violent and illegal pushbacks of migrants into Bosnia-Herzegovina.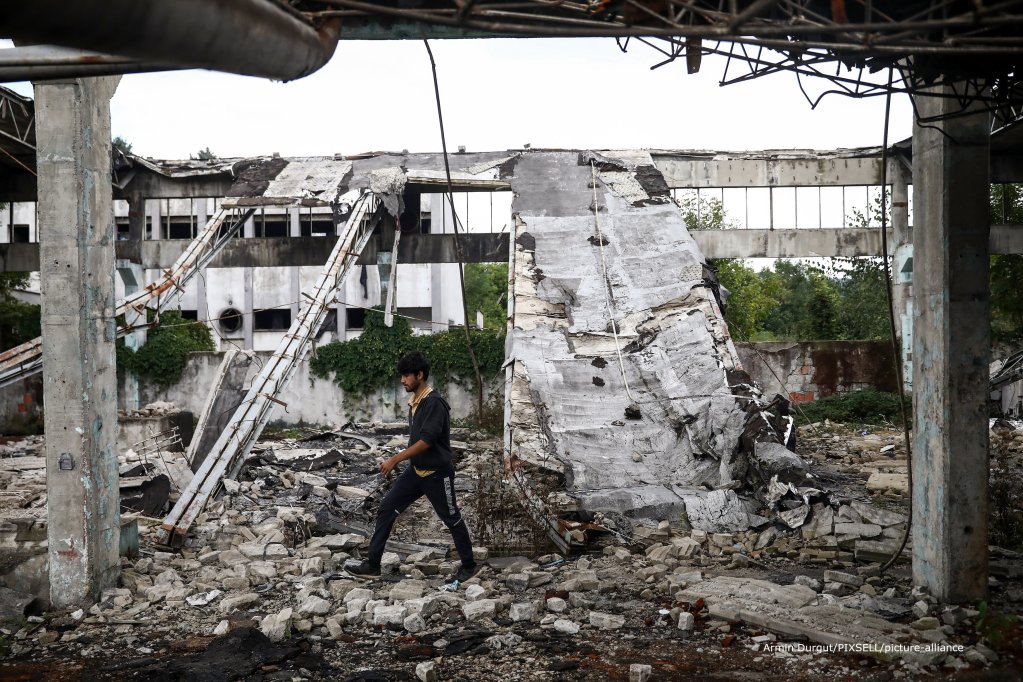 The EU has provided Bosnia with €60 million in emergency funding to build facilities for migrants stuck in the country, most notably financing the erection of seven migrant centers, including six in Krajina, designed to house more than 7,000 people. Bosnia, however, has failed to proactively keep its part of the bargain and help in that endeavor, assisting international donors with finding additional suitable public properties for temporary accommodation of migrants.
Mismanagement, corruption and a willingness to cooperate on the local and regional level have also meant that the already existing migrant centers cannot be run at full capacity.
"I have a center (in Krajina) for 1,500 people. Local authorities only allow me to have 500. I could get 1,000 people tomorrow from the street, inside this center, but I am not allowed to do so," van der Auweraert told AP.
Pushbacks within Bosnia?
According to some reports, authorities in Krajina have actively begun emptying some of the existing migrant reception centers, pushing asylum seekers out of cities and allegedly transporting them off to forests, where they have been left to fend for themselves.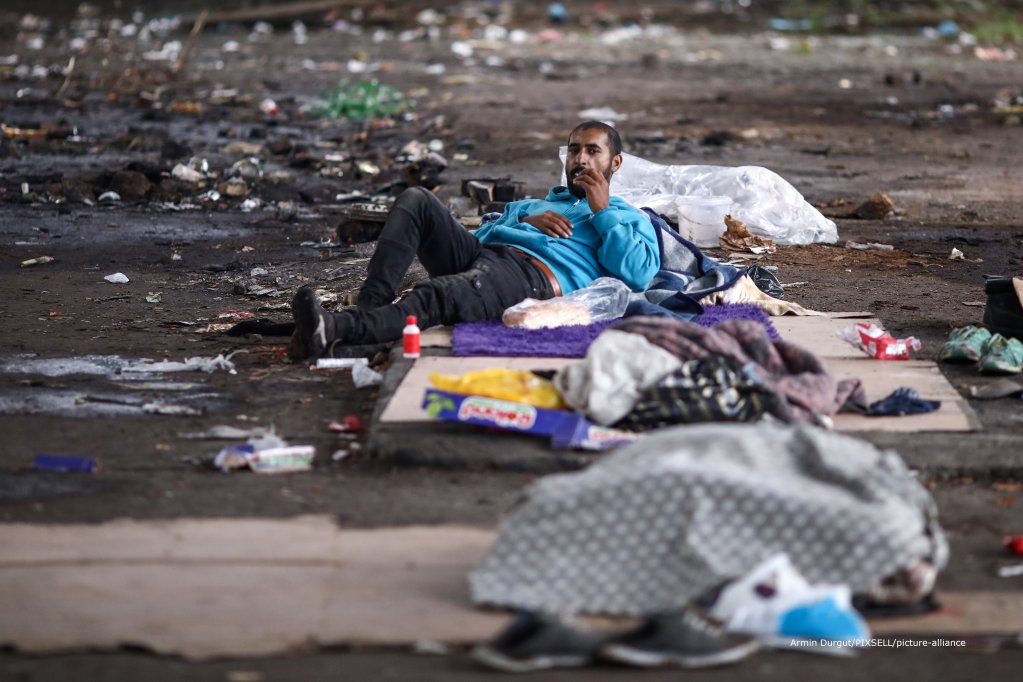 Local authorities in Krajina have said they felt abandoned by other parts of the country in sharing the load of refugees and migrants there. As soon as migrants were reported to have been abandoned in the woods bordering other parts of the region, police units from those areas have moved in to block the refugees and migrants from passing into their respective jurisdictions.
With reports of aggressive behavior on the part of the authorities holding back the migrants, the methods now employed in parts of Bosnia appear to resemble those reported from the Bosnian-Croatian border. There have also been reports of the police being joined by local vigilante groups that are also threatening the migrants with violence.
AP reported that the "sight of thousands of homeless people, with no access to medical care or sometimes even food, increases a sense of insecurity among the local population."
Read more: Bosnian minister proposes deportation and incarceration of migrants
'Winter is coming'
Meanwhile, Peter Van der Auweraert warns that time may be running out, stressing that Bosnia only had "a few weeks to come together" and deal with the migration situation at hand "in a rational manner."
"If we do not do that, we will have a humanitarian crisis in a month's time ... we will have people sleeping in the snow, including this time families and children," he said.
A migrant from Bangladesh by the name of Amin Hasan Han echoed Van der Auweraert's worries. Speaking from his makeshift tent camp near the Bosnian border town of Velika Kladusa, Han said: "Winter is coming, people are living under tents. Also, we are starving. People cannot get food."
with AP