The allegations against the Greek coast guard come as Greece accuses Turkey of aiding human traffickers move migrants and refugees to Greece.
A group of Afghan migrants claim they've been crudely mistreated by Greek authorities at sea. They told the Associated Press (AP) news agency that they were rounded up in to life rafts at sea and abandoned to fend for themselves. One said that police hit him while forcing him into the raft.
A 14-year-old migrant meanwhile said that police took their phones and money in addition to forcing them on the rafts and leaving them to die in the waters of the Aegean Sea. Associated Press stressed that it could not independently verify the accounts.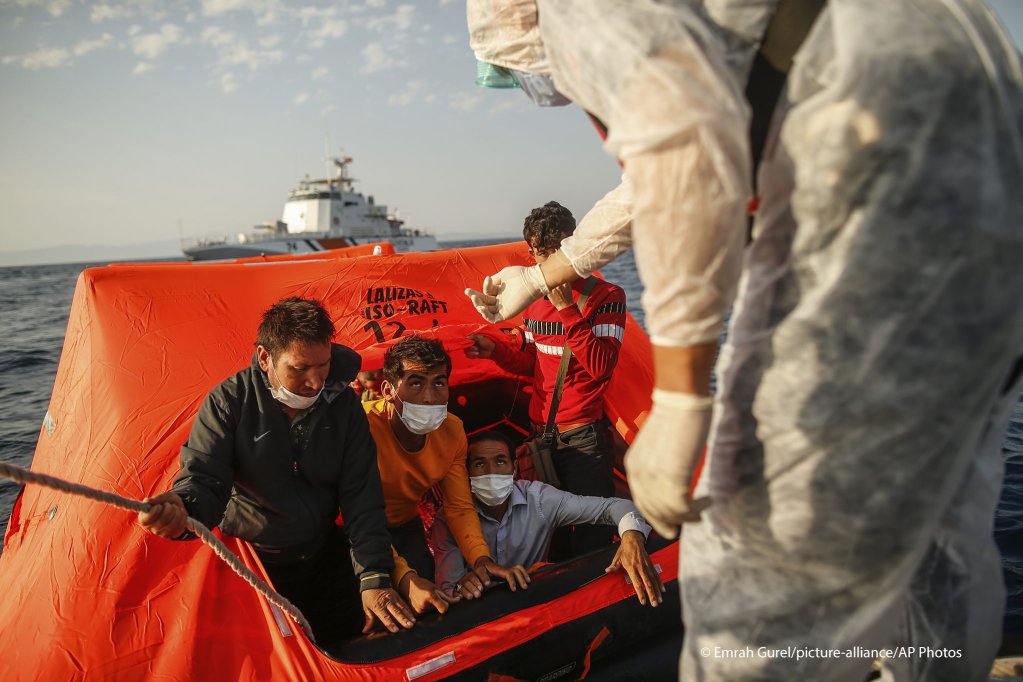 The Associated Press journalists, who spoke to the migrants, were traveling aboard a Turkish-government patrol boat that had been as part of an organized journey. The boat had picked up the 37 migrants, half of whom were minors, in Aegean waters on September 12.
The narrated accounts were corroborated by two other media organizations who were also in the Aegean Sea on similar government-organized trips during the same week; the said they had witnessed similar scenes.
The Turkish coast guard says it has rescued over 300 such migrants who have been "pushed back by Greek elements to Turkish waters" in September 2020 alone.
Greece denies wrongdoing — while boasting with 'success rate' 
An independent watchdog in Norway, the Aegean Boat Report, said it had documented at least 50 cases since March 2020 where migrants were forced onto such life rafts and left adrift. The German military has also claimed to have observed such practices in the Aegean Sea.
"Usually you save people from life rafts," Tommy Olsen from the Aegean Boat Report, said. "You don't put them on life rafts and leave them."
International rights groups have repeatedly called for an investigation into the serious allegations. Human Rights Watch (HRW) has actively accused Greece of summarily returning migrants across land and sea borders with Turkey, based on interviews with asylum seekers.
Other refugee aid organizations, including the UN refugee agency (UNHCR), have also repeatedly called on Greece to investigate the report. Greece, however, denies these allegations.
Read more: 'Investigate Greek violations of EU law on migrants' say human rights groups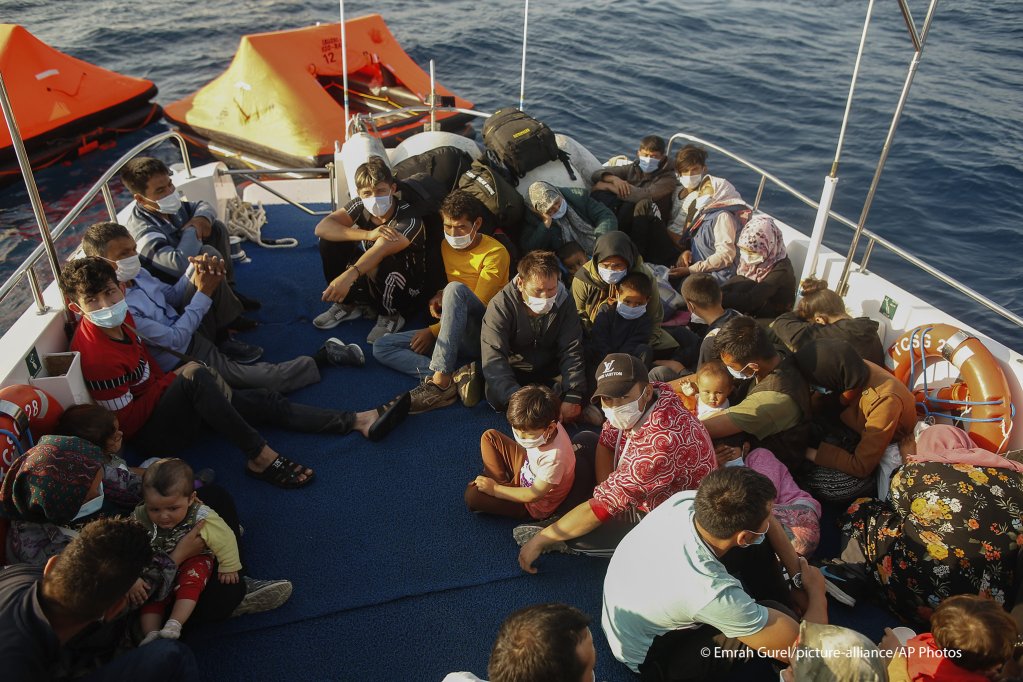 Greece's Shipping Minister Giannis Plakiotakis has, however, admitted that Greek authorities have succeeded in preventing more than 10,000 asylum seeker from entering Greece by sea this year — without specifying the methods employed. Other Greek government officials have said that such reports on pushbacks were being spread by people smugglers.
The UNHCR meanwhile has also stated that a sharp drop in the number of refugees and migrants reaching the Greek island of Lesbos could be an indication indeed for maritime interference stopping people deliberately from reach Greek soil.
Is the Turkish government abetting traffickers?
Greece meanwhile accuses Turkish authorities of being complicit in human trafficking, saying that the Turkish coast guard frequently escorts migrant smuggling boats toward Greece. Under the 2016 EU-Turkey migration deal, Turkey has a legal obligation to stop people from making clandestine journeys to Greece.
Greek coast guard spokesman Lieutenant Commander Nikolaos Kokkalas said Greek patrols had regularly detected boats carrying migrants trying to enter Greece irregularly, where the Turkish coast guard seemed to be passively involved in the trafficking, according to his statements.
"It must be underlined that in most of the cases, the presence of the Turkish coast guard has been observed near the dinghies incoming from the Turkish coast, but without it intervening, while in some cases the dinghies are clearly being accompanied by (Turkish coast guard) vessels,'' Kokkalas said in a response to an AP query.
Political games in international waters
Turkey, which hosts about 4 million refugees and migrants (mainly from Syria), has repeatedly accused neighboring Greece of carrying out pushbacks in the Aegean Sea, thus blocking the asylum seekers from their legitimate right to lodge an asylum application.
The country has also accused the EU of ignoring the issue, which Turkish authorities call a blatant human rights abuse in violation of international law in international waters. But migrants meanwhile aren't the only people populating the Aegean Sea. Tension between the Greece and Turkey rose in the summer over the issue of maritime borders in eastern Mediterranean; there even was talk of a potential war, as both sides deployed warships into the region.
Despite possibly facing EU sanctions for its actions, Turkey has threatened once more that it would open its borders and send migrants into the EU if it encountered further international interference.
With AP