Greece announced on Sunday that it had its first coronavirus death in a migrant camp located near Athens. Refugee and migrant aid groups have been criticizing the country's containment policy since the beginning of the COVID-19 crisis.
The victim was reported to be a 61-year-old Afghan man who had most recently been living at the Malakassa camp outside the Greek capital, Athens. He died while receiving treatment at a hospital.
In early September, the Malakassa camp was placed under quarantine — along with the nearby Schisto and Elaionas camps — as concerns arose over the spread of the novel coronavirus among asylum-seekers living in squalid conditions at these camps.
Greece's migrant camps have generally been under lockdown since the beginning of the COVID-19 pandemic in March, with restrictions in place on who may leave and enter the facilities. These conditions have been harshly criticized by several human rights groups saying that they would facilitate the spread of the virus among the already suffering migrant population.
Main focus remains on Greek islands
Since the introduction of lockdown measures, particular attention has been paid to camps on the Greek islands. On the island of Lesbos, more than 240 asylum seekers were reported to have contracted the virus in recent days after being transferred to a temporary campsite following the destruction of the Moria camp in fires at the beginning of September. 
Read more: New camp for refugees in Greece 'worse than Moria'
With coronavirus infection control measures like social distancing being difficult to uphold, the low infection rate among migrants has come to the surprise of politicians and local residents alike. 
However, the mortality rate in Greece in general has been rather low compared to other European countries; since the onset of the global pandemic, only 379 people have died of the virus in Greece, with most of the victims being elderly. Around the globe, almost 1 million people have died from the virus since the end of 2019.
Read more: World Risk Report: Migrants more vulnerable due to COVID-19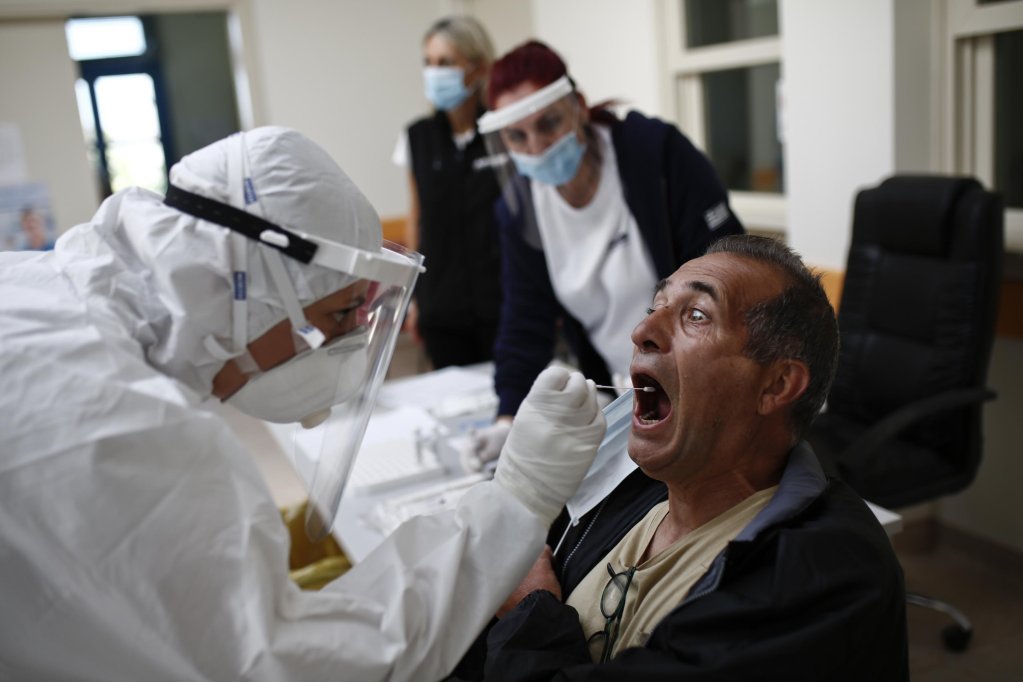 Situation remains precarious for migrants on Aegean islands
Greek Asylum Minister Notis Mitarachi meanwhile announced that as part of the country's attempts to improve the situation for migrants, all unaccompanied children had now been removed from the overcrowded and unsanitary island camps.
Greece has severely struggled to manage overcrowding on its migrant camps on the five Aegean islands most affected by the sea arrivals from neighbouring Turkey. Since the Moria camp on Lesbos burned down on September 8 and 9, the situation has grown even more difficult for authorities to manage. 
The roughly 12,000 migrants on Lesbos account for about half of the total migrant population on the Greek islands.
With AFP