Thousands of migrant workers pick food for Europe's supermarkets every year in southern Spain. Often without papers or proper contracts, they toil for hours under plastic and the beating sun, and during the COVID-19 pandemic also often lack protective equipment or proper hygiene facilities.
"I have been here working and struggling for 19 years, working for many years under plastic," says a man called Spitou Mendy from Senegal. Mendy used to be a teacher in his home country, he explained what his life as a migrant worker in southern Spain was like to Ethical Consumer magazine in July 2020.
In conjunction with the Observer and Guardian newspapers in the UK, Ethical Consumer has been investigating conditions for an estimated 7,000-10,000 migrant workers in southern Spain for years, uncovering rights abuses at the farms and trying to pressurize UK supermarkets to commit to monitoring their supply chain and making changes to workers conditions. Their latest investigation was published in The Guardian on September 20.
During the global fight against COVID-19, conditions either remained unchanged or become worse for many of these workers, who live and work close together, often without adequate protective equipment and a lack of access to hygiene facilities.
'The working conditions are terrible'
Spitou Mendy says that companies who employ the migrant workers are "constantly trying to reduce wages." Recently, a minimum wage was pushed into law in Spain, but Mendy says that this just means they try and claw back their profits in other ways. For example by refusing to pay travel costs to the fields, which employers are meant to cover, he says.
Hassan is a worker from Morocco. He spends 12 hours a day working in the greenhouses of Almería. "The working conditions are terrible," Hassan told The Guardian.
"Sometimes we work from sun-up to sun-down in extreme heat, with only a 30-minute break in the whole day," he explains to The Guardian.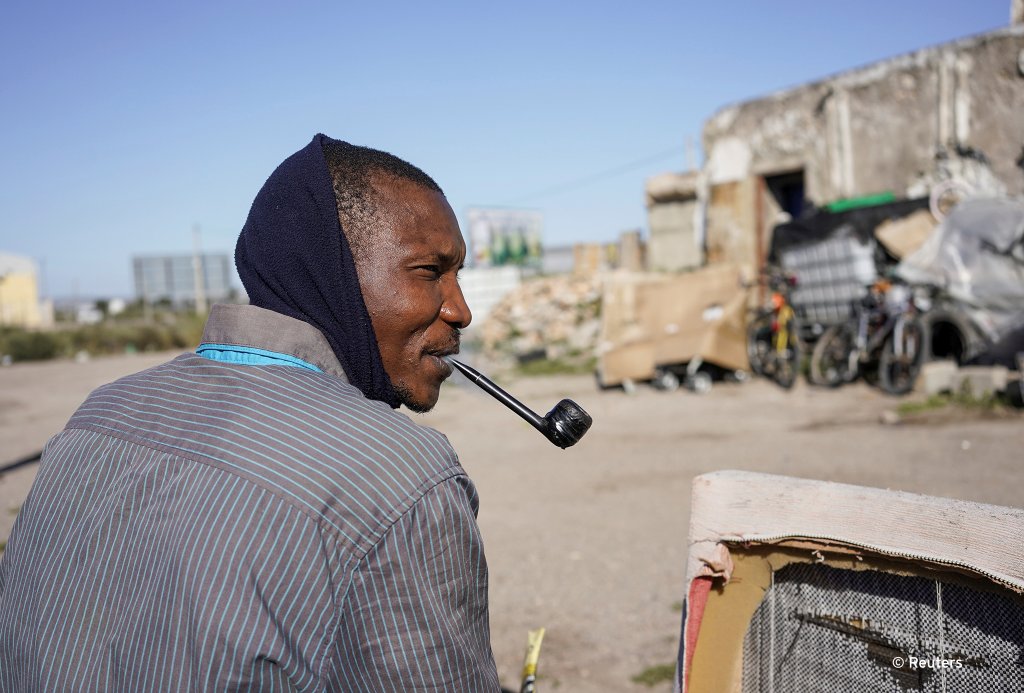 Coronavirus infections rising again
And it's not just working conditions, the coronavirus hasn't helped things in Spain either. Over the summer, Spain gradually recorded a new rise in the numbers of coronavirus infections in the country. At the beginning of September, it became the first country in Western Europe to have recorded more than half a million COVID-19 cases, according to The Guardian.
The latest figures from the European Center for Disease Control (ECDC) on September 29, show that Spain has now reported 748,266 cases and still leads the reported case numbers in Europe.
Olivier De Schutter told The Observer newspaper that "the pandemic has exacerbated the unacceptable conditions facing migrant workers and the Spanish government must urgently act." De Schutter added that since "two-thirds of all fruit and vegetables consumed across Europe and the UK come from these greenhouses [in southern Spain]" then "all the companies and retailers up these supply chains have a responsibility to these workers as well."
In September, the province of Almería was reporting around "100 new cases" of coronavirus infection per day according to The Guardian. The Spanish language newspaper Diario de Almería reported on September 21 that on that day there had been "90 new cases registered" in the province. In total, the Diario reported that 111 people have died from the SARS-CoV-2 virus in Almería alone, with September being a "record for death" from the virus, with 37 dying in just 21 days.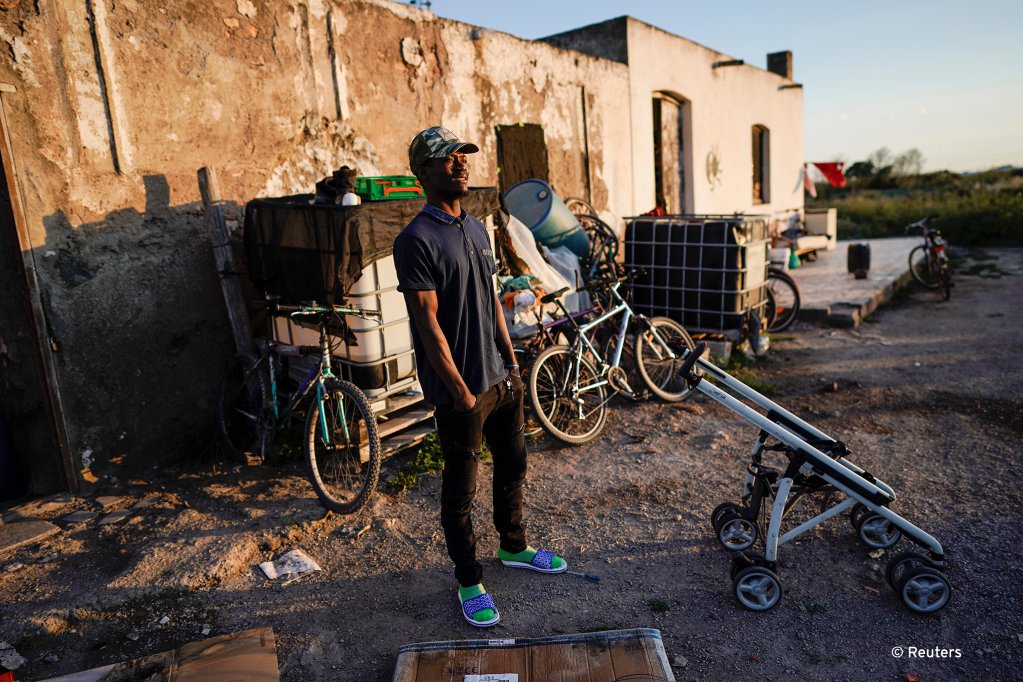 'Multiple outbreaks on farms'
According to the Guardian, local government authorities in Almería have claimed "that the virus has not reached the plastic settlements," where many of the temporary migrant workers live. However, there have already been "multiple outbreaks on farms across the province."
Migrant workers in other parts of Spain, have however tested positive. At the beginning of September, the news agency Reuters reported from a quarantine center for migrant workers in northern Spain in the province of Catalonia. According to that agency, 21 migrant workers were sent to the La Manreana farm school in Spain after testing positive for the coronavirus and had been self-isolating at the farm after being "referred by local health authorities."
Mostly the men come from Senegal, Algeria, Morocco, Ivory Coast, Bolivia and elsewhere, wrote Reuters. In the north of Spain, according to Reuters, about "25,000 migrants from Africa, Latin America, and Eastern Europe arrive [in Catalonia], between April and November for the annual harvesting season." They mainly pick apples, pears and peaches.
'They don't give you anything'
Back down in the South, Hassan the migrant worker from Morocco laughs when the Guardian reporters ask him if he has been given gloves and face masks to work in the greenhouses. "They don't give you anything," he responds.
Another worker, who gives his name as Muhammad told the Guardian and Ethical Consumer reporters that he had lost his job after testing positive for the coronavirus. Even after recovering, when he tried to return to work, the farm manager told them "there was no work for them." Muhammad says he had spent "two years working for this company without papers and two years on a temporary contract, but when I came back they said there is nothing for me here."
The Soc-Sat union in Almería has been campaigning for years for workers rights against many of the companies in the sector. In a Facebook post in September, they allege that various organic companies in the region are frustrating the process of workers rights and elections.
Little or no protective equipment
Their posts contain a running commentary of various other companies in the region which have, according to them, not respected workers rights in various ways. The union's leader José García Cuevas told the Guardian that "around 80% of fruit companies in Almería are breaking the law," in terms of providing PPE for their migrant workforce.
The union added that often employers will also defraud their employees in other ways, say by asking them to work 25 days but paying them for 10. Or by writing on their payslips that they are getting the minimum wage per day of €58 but not paying them that money, or expecting them to work more hours for the same wage.
According to García Cuevas "workers lose out on up to €50 million of wages every year" in this, or similar, ways.
The Soc-Sat union says they helped with about 1,000 complaints from migrant workers in 2019 relating to exploitation and poor working conditions. This year too the complaints have continued, but many workers are too scared to say much, for fear of losing their much-needed job.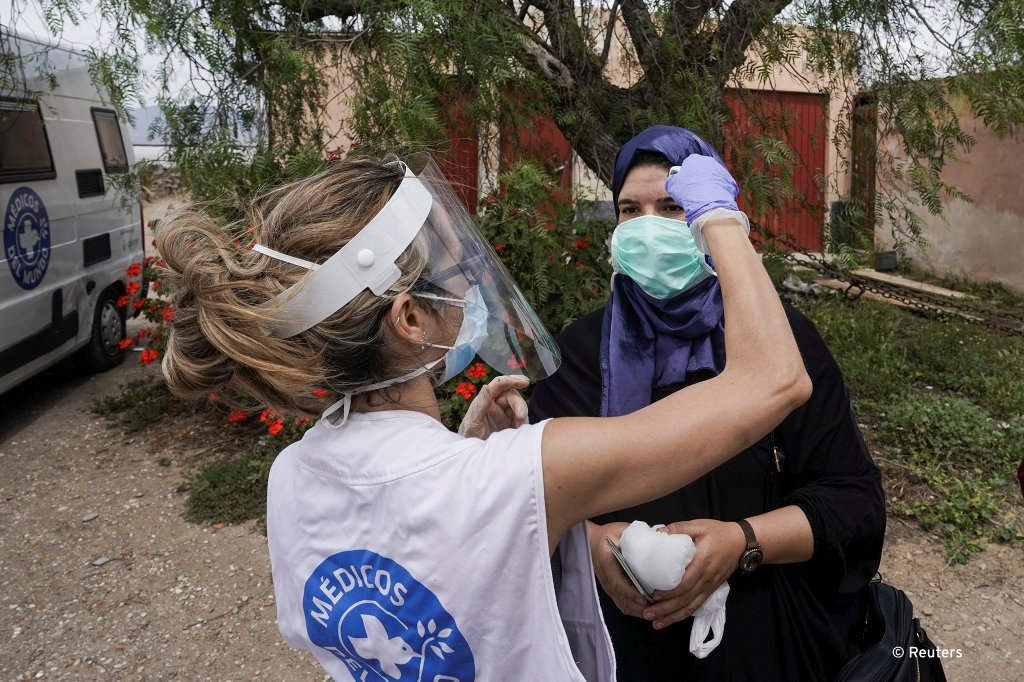 'They have forgotten we are also human beings'
Another worker, Ali, who has been working in Spain for the last 15 years told the Guardian he "didn't expect his situation to improve. If you complain, they will say: 'If you don't want to work here then go home,'" he said. "It's like they have forgotten we are also human beings," he added.
At the beginning of August, the Spanish daily El Pais reported on the death of a migrant worker from Nicaragua, who died after working in extreme heat picking fruit in a field. Eleazar Benjamín Blandón died in the province of Murcia in south-eastern Spain.
According to El Pais, he left behind a wife and five children back home in Nicaragua. The heat on the day he died, "went above 44 degrees Celsius," according to friends of Blandón. That day, he had started work at 5 a.m. and had not been given any water, they said.
'They shouted at me and called me slow'
His sister Ana told El Pais by telephone that he had already complained of humiliating behavior on the part of those who managed the farm. "They shouted at me and called me slow," she says he told her unhappily. The company denied the claims or any ill-treatment, according to El Pais. Blandón was just 42 when he died and had been in Spain since October 2019.
"His future, full of dreams, hopes for his kids, his wife, his mother, these have all been cut off by people who don't appreciate or value those people who are most needy," said another sister Karla from Nicaragua to El Pais.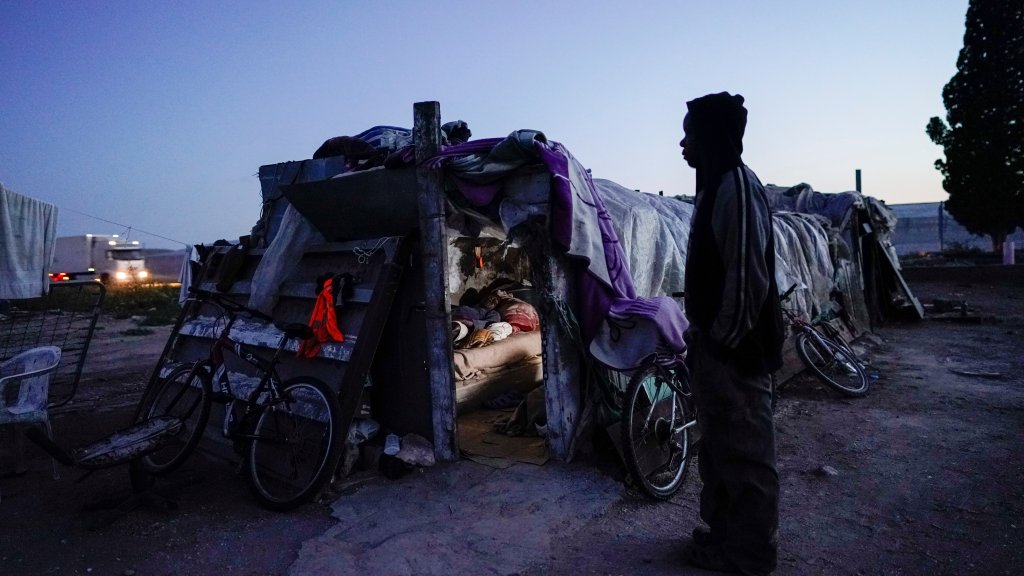 'They treat them like dogs'
"They treat them like dogs," Blandón's landlady told El Pais. According to El Pais, Blandón had no papers. One of his work mates, who didn't want to be identified, told El Pais that Blandón had suffered with a shoulder injury and couldn't work as fast as some of the others. He said Blandón had told him that he was regularly working from 7 a.m. until 6 p.m. and for that he would earn just €30 per day. Plus the workers would have to pay their employers €6 for transport on the lorry to the fields.
According to El Pais, an Ecuadorian man was questioned over Blandón's death and accused of compromising workers rights. Investigators said he ran an agency employing temporary workers but he wasn't running the farm where Blandón was working; however he reportedly offered the job to Blandón. Investigations are still ongoing.
Blandón's father also died as a migrant worker more than three years ago in similar circumstances. He had left for Texas in 2001 to work in construction. The last message he sent his family was "It's so hot even the soles of my shoes are melting." His family have launched a campaign to try and bring Blandón's body home to Nicaragua to be buried.