According to a new report by Human Rights Watch, the Cypriot authorities have engaged in a series of pushbacks of migrants coming from Lebanon. The report focuses on several boats which arrived in August and September 2020 carrying more than 200 migrants, and is based on interviews with 15 Lebanese and Syrian nationals.
"Cypriot coast guard forces summarily pushed back, abandoned, expelled, or returned more than 200 migrants, refugees, and asylum seekers coming from Lebanon during the first week of September 2020 without giving them the opportunity to lodge asylum claims," stated Human Rights Watch in its latest report, released on September 29.
The report said that it had based its claims on interviews with 15 Lebanese and Syrian nationals as well as on evidence gathered by a Cypriot NGO KISA.
Some of those who spoke to Human Rights Watch said they had been "threatened by Greek and Turkish Cypriot coast guards." They added that some Greek Cypriot coast guard vessels had "circled them at high speeds, swamping their boats, and in at least one case abandoning them at sea without fuel and food."
Asylum claims 'ignored'
When the migrants had tried to seek asylum, they said their claims "were ignored" and that "in some cases Greek Cypriot marine police officers" had "beaten them."
In order to compile the report, Human Rights Watch spoke with 15 people from Lebanon and Syria who had all attempted to enter, or entered Cyprus "on one of seven boats between August 29 and September 7." The 15 had all left Lebanon from the port of Tripoli north of the capital Beirut.
One more person spoke to them who had also left Lebanon on September 7 but "did not encounter Cypriot authorities." Their boat was eventually rescued on September 14 by United Nations peacekeepers "after at least 13 people on the boat had died or been lost at sea."
Boat damaged by Greek coast guard
Another group of migrants recounted how their boat, carrying 52 people, had been hit by the Greek Cypriot coast guard "with the number 21 on it" on September 3. They said after the collision, a hole appeared in the starboard side of their wooden boat and the migrants spent the next few hours calling for help and bailing out sea water.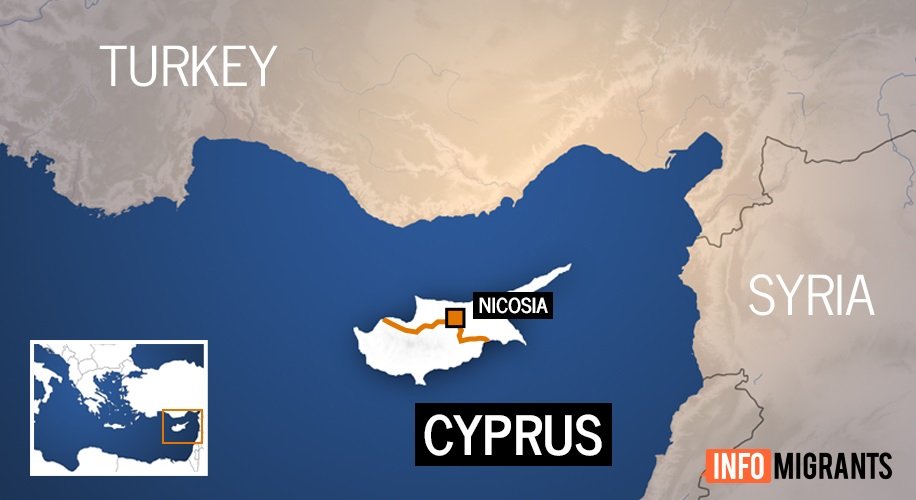 The boat was finally towed ashore and the injured and a pregnant woman were taken to hospital.
Another boat carrying 52 had been "pushed back and forth for four days" until it was finally allowed to land in the UN peacekeeping force buffer zone between the Greek and Turkish controlled areas. Once landed, a woman and several children were taken for medical treatment. This resulted in the woman being separated from her other two children and her husband. She told HRW:
Mothers separated from children
"The children were vomiting and fainting. I was sunburned, my body shaking because it was during my period and I had lost a lot of blood and I was in a very bad condition. They took me and my baby and two other babies on their coast guard boat where they gave us food and a doctor to treat us. They took the two other children from their mothers who were still on the boat. The other mothers went crazy when they separated them from their children. For the next two days in the hospital I kept asking about my husband and children and no one would tell me anything. The whole time in the hospital I couldn't understand their language and they had no translator. Finally we were reunited at the Pournara camp."
The UN refugee agency UNHCR noted that at least 18 boats left Lebanon between August 29 and September 14 and five of them were intercepted by Lebanese naval forces. The news agency Reuters said that the Cypriot authorities confirmed they had "returned 230 people to Lebanon" between September 6 and September 8.
The local NGO KISA has been trying to keep count of boats and people arriving in Cyprus this year. They estimate that up to the middle of September "Cypriot authorities encountered 779 people on boats seeking to enter Cyprus irregularly." A little under half of those people, 348 came on just 11 boats between late August and the first half of September.
'Summarily pushed back at sea'
According to KISA, 375 of the 779 were taken directly to camps, either after landing on Cyprus or after being picked up by the Greek Cypriot authorities. 221 of those landed in the Turkish-administered half of the island and then crossed into the Greek-administered southern half of the island. 185 "were summarily pushed back at sea."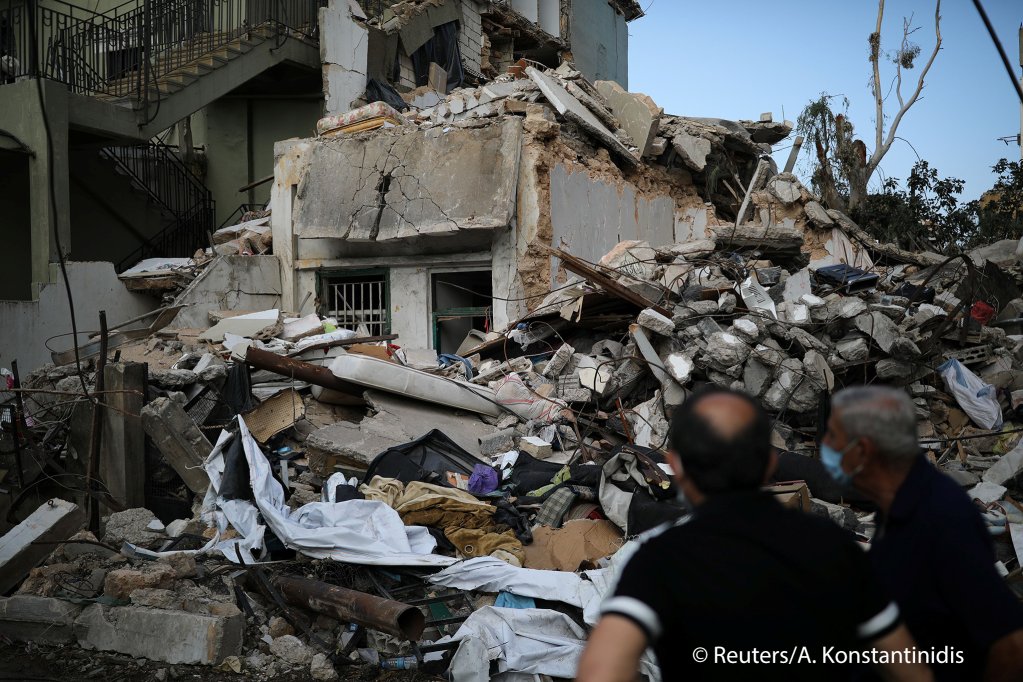 Of the 15 migrants interviewed by Human Rights Watch, all said they had either explicitly requested asylum or pleaded with the authorities not to be returned to Lebanon. None of them reported being allowed to lodge an asylum claim.
Human Rights Watch says its attempts to get answers from governments in both Cyprus and Lebanon have "not been answered." However, in a Cyprus Mail report from September 7, Cyprus' Interior Minister Nicos Nouris said that he was asking the EU to "send ships from its Frontex force to help deal with increased flows of migrants."
Cyprus' aim: 'to limit departures from Lebanon'
Nouris confirmed Cyprus' goal was to "limit departures from Lebanon's ports with illegal migrants towards Cyprus." Although Nouris said the country was willing to accept "refugees" they were keeping their doors closed to "economic migrants." He told the Cyprus Mail: "We are unequivocally declaring that we can no longer afford to receive additional numbers of economic migrants simply because the reception facilities are literally no longer sufficient and the country's capabilities are exhausted."
In fact, for those who did make it on shore, the facilities in the Pournara camp in Cyprus were described by Human Rights Watch as being "dirty, insect-infested open air camp that held about 600 people in mid-September."
According to Human Rights Watch, in one pushback attempt alleged to have taken place on September 3, "a metal coast guard vessel rammed into a wooden boat full of people, injuring children and a woman."
'They hit me with sticks that are used for shocks'
A 47-year old Lebanese national who HRW called "Bassem" to help protect his identity told HRW that a husband and wife had jumped overboard from the Cypriot marine police boat they were all on when they heard they were being taken back to Lebanon on September 6. Bassem says he shouted for the police to turn around and rescue the couple and was beaten and handcuffed by the police.
"They hit me with sticks that are used for shocks. I still have pain and trouble moving my fingers. I lost consciousness and had a seizure with white foam coming out of my mouth. They had a doctor who yelled at the police to take off the handcuffs so she could treat me," Bassem said.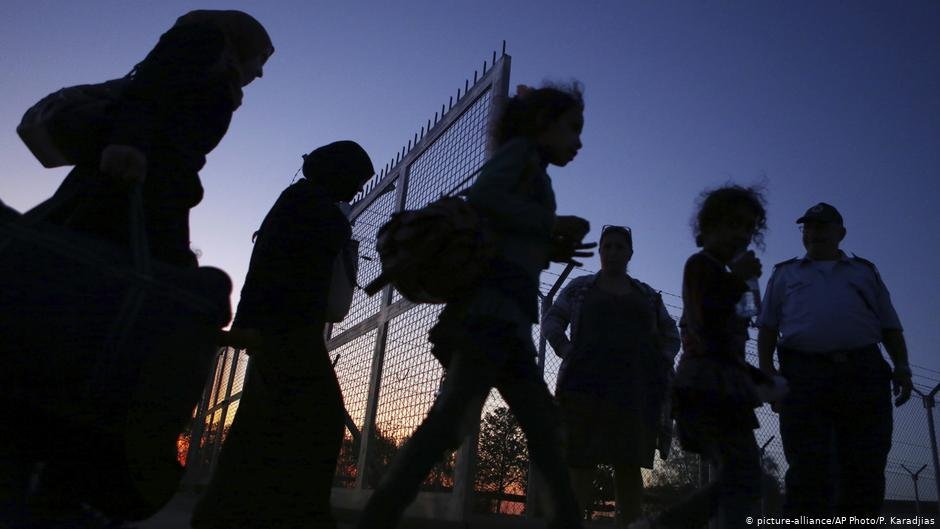 Those interviewed told HRW that they felt they had no choice but to leave Lebanon because of the "dire economic situation" and a general "breakdown of law and order." Many also spoke about discrimination and desperation.
'Stop collective expulsions'
One Syrian man who had been in Lebanon said he had been high-up in the Syrian army but then put in prioson "for refusing to fire upon Syrians who opposed the government." He claimed the Syrian government had put a bounty on him and that "unidentified men – who he thought were acting at the behest of the Syrian government -- had attempted to kidnap him in Lebanon and that he had to change where he was living four times." He had already tried to seek resettlement through legal channels but was unsuccessful.
Bill Frelick, the refugee and migrant rights director at Human Rights Watch, said the fact that there were now Lebanese nationals joining Syrians on boats trying to flee Lebanon "is a mark of the severity of the crisis" facing Lebanon.
Frelick called upon Cyprus to "consider [migrants'] claims for protection fully and fairly and treat them safely and with dignity instead of disregarding the obligations to rescue boats in distress and not to engage in collective expulsions."