French authorities dismantled a migrant camp of "about 800" people in the port city of Calais on Tuesday, September 29. The makeshift camp is thought to be the biggest since the authorities cleared the so-called "Jungle" camp in 2016.
The French interior minister, Gérald Darmanin, tweeted on Tuesday that he was sending his "support" to the Prefecture of the Pas-de-Calais region in north-western France as the authorities there "proceed to dismantle a large migrant camp in the town," situated near to a hospital.
Darmanin confirmed that "more than 600" of the camp's former residents were being bused to "welcome centers" ahead of falling temperatures and the onset of winter. He said the authorities' aim was to spread "humanity and fight smugglers."
Biggest clearance operation since 2016
According to the news agency Agence France Presse (AFP), the operation was "the biggest such operation since the sprawling 'Jungle' shantytown was broken up four years ago,'" in 2016. However, at its most populated, the "Jungle" was thought to hold "as many as 10,000 people" wrote AFP.
Ever since the break-up of the jungle, migrants have continued to make their way to Calais and the surrounding coastline and pitch their tents wherever they can before attempting to make it across the Channel towards the UK either by boat, hidden in cars, lorries or on trains, or some have even tried swimming.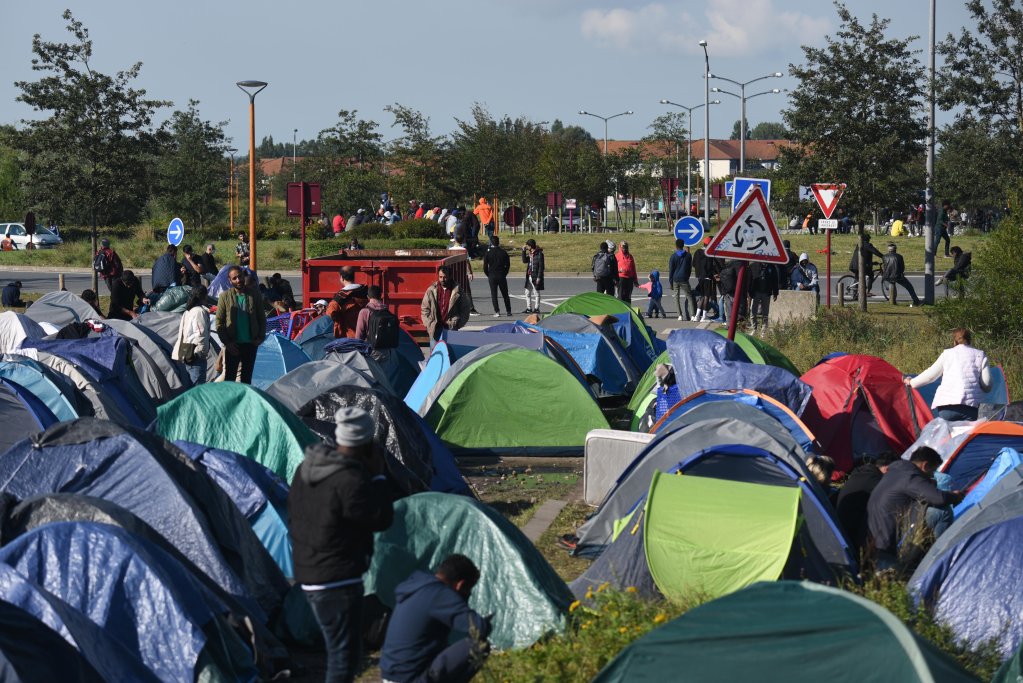 The operation "began before dawn," reported AFP, with police arriving at around 6 a.m. and dismantling getting under way at 7 a.m. Everything proceeded calmly, said AFP. The French authorities brought in 30 buses to transport "more than 600 people" to the welcome centers in the region and right across northern France and in some cases in other regions of the country entirely. In addition, 34 people were detained, they said.
'Serious problems of security, health and tranquility'
The prefect in Pas-de-Calais, Louis Le Franc told reporters at the scene, "we want to avoid a concentration and a new gathering point in Calais." He said the gathering of hundreds of tents posed "serious problems of security, health and tranquility," according to AFP, particularly "for staff and patients of a nearby health center."
Le Franc said it was important to get migrants out before "the winter period" and described the conditions they were living in, in a forested area as "extremely difficult." He said mostly the operation was about providing people with a "safe haven," and that his forces wanted to halt the "exploitation of human misery."
Unaccompanied minors among those removed
AFP said that the majority of the camp's residents came from Somalia, Sudan, Iran, Iraq and Eritrea. According to InfoMigrants French, some of the local migrant associations said that many of the men are unaccompanied minors, who had either not been recognized as such, or had fallen out of the system.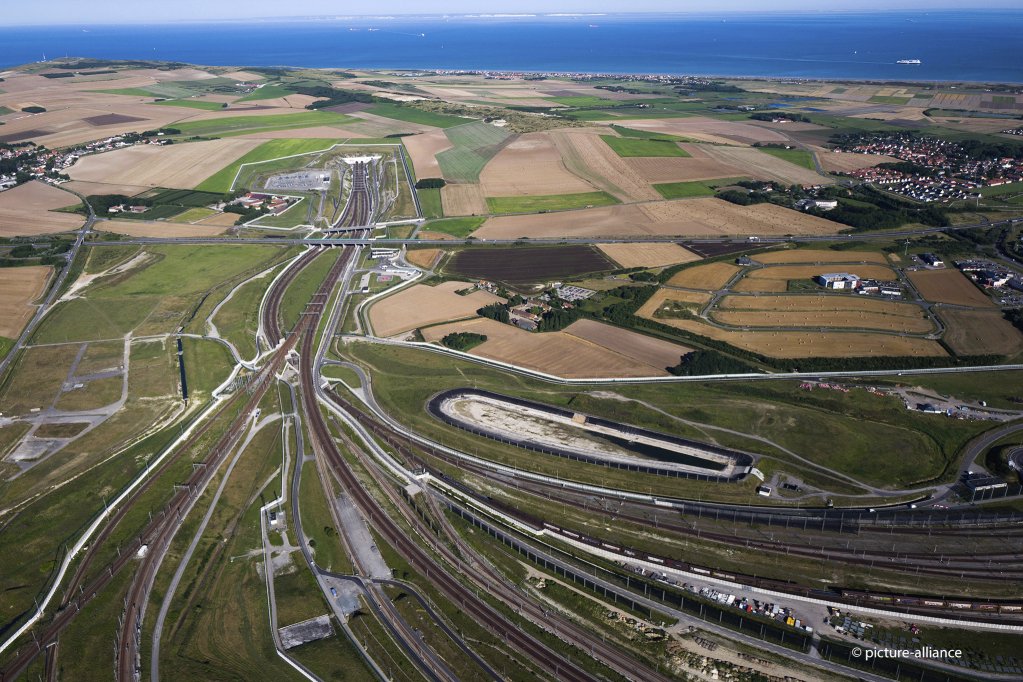 Left behind after the operation were a collection of "tents, duvets, covers, shoes and clothes abandoned during the evacuation, as well as empty cans, and rubbish," wrote InfoMigrants French. Siloé, a member of Utopia 56 a pro-migrant group, told InfoMigrants French that the residents did not want to board the buses but they "had no choice. Lots of them weren't even able to pick up their personal belongings, or their administrative documents."
'Pointless operation'
Human rights groups working with migrants in the area have repeatedly criticized police operations to clear migrant camps in the area. They say the police seize both tents and migrant belongings, leaving migrants homeless and constantly in need of shelter after the frequent clearances.
Some migrant rights organizations have dubbed the clearances "pointless." Maya Konforti from the group Auberge des Migrants (Migrants' Hostel) told AFP that the residents would be "back within days." Konforti added, "we spend a lot of money to move dozens of people in buses...but it serves absolutely no purpose. It's messaging, nothing else."
Auberge des Migrants posted a similar message on Twitter. "Exorbitant costs, few results," they said in French. "And what about real solutions?" they asked rhetorically.
Trying to reach UK 'at all costs'
Konforti added that many of the migrants knew that they would be unable to qualify for asylum in France and believed that "England was their last chance." That was the reason, she said they would continue trying to reach the UK "at all costs."
According to another group working with migrants in the area, the Salam association, many of the camp's residents had heard of the proposed clearance and so managed to escape the Tuesday morning raid. Yolaine Bernard from Salam told AFP that they would now "wander the streets of Calais 'without a blanket, without a tent. They no longer have anything, no more clothes.'"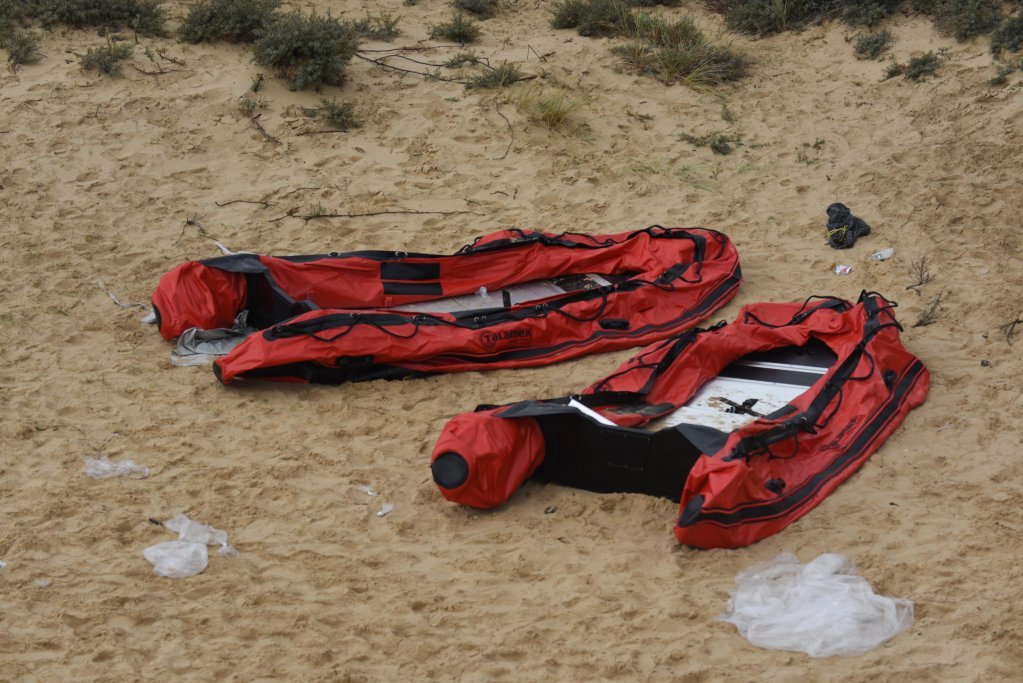 French government estimates put the number of migrants living in and around Calais at 1,000 according to AFP. Migrant rights groups put the number closer to 1,500.
France accused of violating international law
Also on Tuesday, the French association ANAFÉ (National Association for the Assistance to Foreigners at the Borders) published a report in which it condemned the French government's treatments of migrants in its detention zones.
The report said, "France regularly violated the international conventions which it had ratified, as well as European law and its own national legislation." It said the country was "violating fundamental rights." It said the hardening of French policy towards migration had "pushed people to take increasingly dangerous routes which could lead to death."
The report also noted that some people they interviewed in 2018 and 2019, the period the report covered, were being refused the right to seek asylum at the borders and deprived of their liberty. Sometimes, they were being sent back to where they had come from with no attempt to examine their asylum claim. It also said that France was detaining children, both unaccompanied minors and children with their parents, and not providing some detainees with information on their situation, or the procedure or their rights.
Detention centers not adequate
In many cases there was "an absence of translators or lawyers, no access to telephones or doctors or any care that might be needed." The report added that often food was not provided and the conditions some migrants were being kept in were lacking proper hygiene standards. In some cases they were also subjected to racist, sexist or intimidating behavior or even the threat of violence by the police.
As increasing numbers of migrants have attempted to make it across the Channel in the last few months, the British authorities have also been putting pressure on the French government to make sure that fewer attempts are made. The two governments have had numerous meetings and put in place more funding and frequent patrols in order to try and prevent anyone risking their life trying to reach the UK.