Two people died and nearly 20 others were injured Wednesday in a clash among migrants in northwestern Bosnia. The violence happened in the town of Bihac, where authorities evicted hundreds of people from a migrant center.
Police in the town of Bihac said two men were killed in a fight that broke out on Wednesday between migrants. Eighteen migrants were also injured in the violence, including 10 seriously.
The injured migrants were transferred to a local hospital, according to news agency reports. It was not clear what led to the fight, they said.
The migrants were mostly from Pakistan and Afghanistan, according to regional police spokesperson Ale Siljdedic.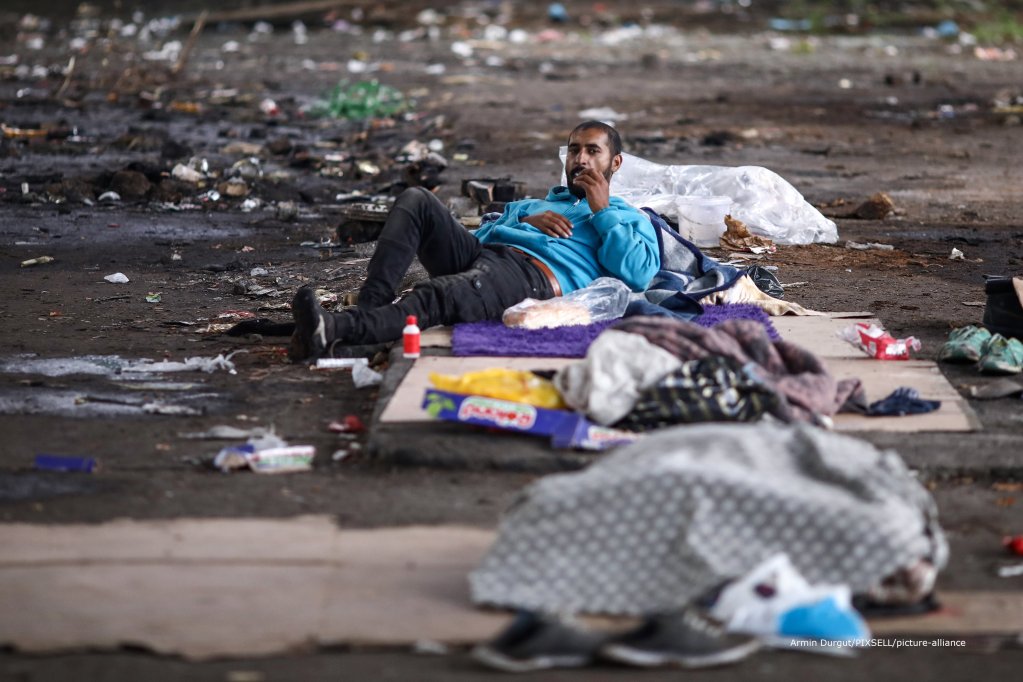 The violence came as regional authorities emptied the temporary reception center Bira in Bihac and deposited around 350 migrants outside an emergency facility in Lipa, to the south. As the Lipa camp was already full, the newcomers were forced to spend the night in the cold, without shelter or access to basic assistance.
UN ready to assist Bosnia
In recent months increasing numbers of migrants have made their way to Bosnia's northwest, hoping to enter EU member state Croatia. The number of irregular migrants currently in the country is estimated at 10,000.
Actions by regional authorities in northwest Bosnia to close migrant centers in towns such as Bihac have left around 2,500 people sleeping rough in woods, abandoned buildings and by roadsides, according to news agencies.
In Velika Kladusa, migrants, most from Bangladesh, are staying in makeshift tents in the forest. On a visit to the area, International Organization for Migration representative Peter Van der Auweraert called on Bosnian authorities to urgently establish additional accommodation before the onset of winter, adding that IOM was ready to help.
With AP, Reuters