The British Home Secretary (interior minister) in a speech at the Conservative Party conference pledged to fix the "fundamentally broken asylum system" in the country. She said it was currently "neither firm nor fair," and needed a raft of new laws which she would start introducing in 2021.
On Sunday, October 4, Priti Patel, the British Home Secretary, spoke at the Conservative Party Conference. In her speech, she pledged to "fix the fundamentally broken asylum system" with the "biggest overhaul to laws in decades."
Ms Patel said that overhauling the system - which according to her was "neither firm nor fair" - would "take time." In the meantime, she said that she would "accelerate our operational response to illegal migration."
She added that authorities would "continue to hunt down the criminal gangs who traffic people into our country."
Stop criminal gangs
The 48-year-old politician promised that she would not hesitate to "use the full force of our intelligence agency and national crime agency to go after [the criminal gangs]." Patel also said that the UK authorities would start making "more immediate returns of those who come here illegally and break our rules."
Those returns, she said would happen "every single week," whilst the government "continued to consider all effective measures to deter illegal migration."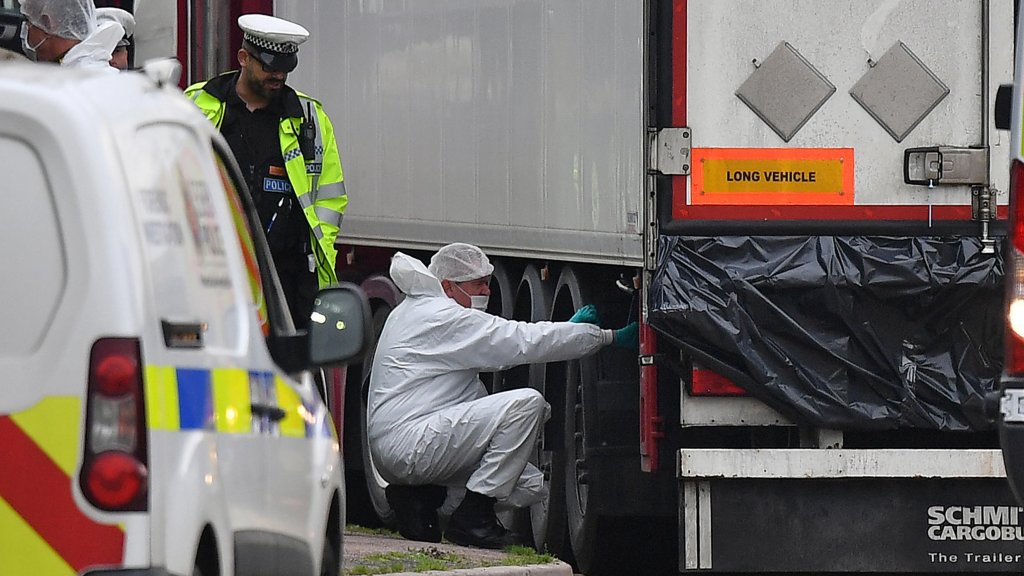 Last week, Patel's Home Office department was in the headlines again after it emerged that she had commissioned staff to look around the world at other country's migration policies. According to the Financial Times, one of the possibilities the government had been looking at was to send migrants who arrived without papers to remote islands, thousands of miles away from the UK, in order to process their claims.
The policy, if introduced, would echo Australia's policy of keeping migrants on islands like Nauru, which are thousands of miles away.
'Ridiculous propositions'
A second claim published last week was that the British government was considering putting migrants on ferries moored off-shore - both as a quarantine measure, like the Italian and Maltese authorities have been doing in 2020 as well as a way of processing claims and returning people more quickly.
The leader of the opposition Labour Party, Sir Keir Starmer, said some of the propositions were "ridiculous" and called on the government to "get your house in order." Sir Keir told the BBC that "everybody knows that the biggest problem with asylum seekers' claims is that it takes a long time for the Home Office to process them. That's the problem, it's been there for years."
'Stop endless legal claims'
According to the Guardian newspaper, Patel said that some of the legislation she was promising would "stop endless legal claims from refused asylum seekers." Ms Patel said she was willing to be "unpopular on Twitter" in order to push through the laws she claimed she needed to change the system.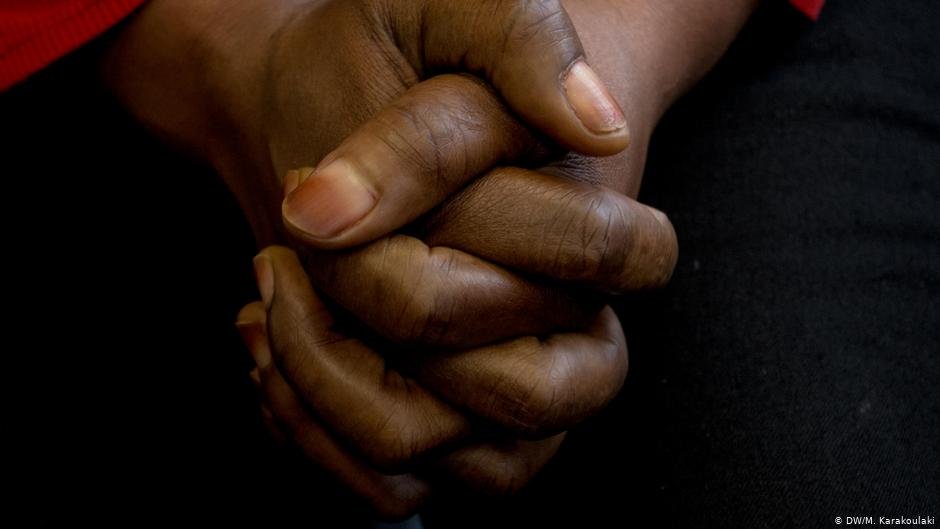 In the speech, she said that the vulnerable were getting caught in the "broken system with more than 40,000 other people." Patel added that "almost half of those claims take more than a year to reach a decision." Those cases cost "UK tax payers over one billion pounds each year, the highest amount in almost two decades."
'Three examples of why the system is broken'
Ms Patel said in her speech that she would give "three examples of why the system is broken." Her first was a Syrian person who came legally to the UK on a work and study visa and whilst they were there, the situation in their own country deteriorated. Unsafe to return they were "forced to seek asylum" but had to wait "over 17 months for a decision." Ms Patel said that this wasn't fair.
The second example was someone who came to the country on a visa but then "committed an abhorrent crime." This person had a spell in prison but then filed repeated claims to appeal the deportation order placed upon them. These court cases cost the tax payer "tens of thousands of pounds," said Ms Patel "before we could finally do the right thing and remove them."
The final example she gave was someone who "arrives in our country illegally on a small boat. Traveling through multiple safe EU countries, France, Italy, Spain, shopping around for where they can claim asylum, making that final dangerous crossing to the United Kingdom while lining the pockets of despicable international criminal gangs." According to Ms Patel, this broken system is enabling this criminal trade, "while these criminal gangs laugh in the face of the British people."
'A determination to make things worse'
Human rights advocates were not so welcoming of Ms Patel's proposals. In the Guardian, Minni Rahman, public affairs and campaign manager at the Joint Council for the Welfare of Immigrants, said: "Patel's speech shows a determination to make things worse, not better, by focusing on getting as many people as possible out of the UK as fast as possible."
Ms Rahman instead called for more "workable solutions." For instance, "policy-making based on evidence and grounded in the rule of law; an overhaul of Home Office systems and training to eradicate racism; and more safe legal routes to claim asylum so that people do not risk death in their quest for safety."
'Firm but fair'
Ms Patel claims that her policies will be firm but fair. She said by welcoming people through safe and legal routes, the system would become fairer but that she was determined to be firm in order to "stop the abuse of the broken system." Anyone who was found to have no claim for protection would be removed immediately, she added.
On Twitter, she claimed that "without firmness, there will be no fairness."
In the speech, Ms Patel described a fair asylum system as one which "should provide safe haven to those fleeing persecution, oppression or tyranny." She conceded at the moment that the British system was not doing that.
'Disregarding the most vulnerable'
She even went so far as to claim that the current system was "enabling an international criminal trade to disregard the most vulnerable - elbowing women and children in need to the side." Ms Patel said she would "not be complicit in that."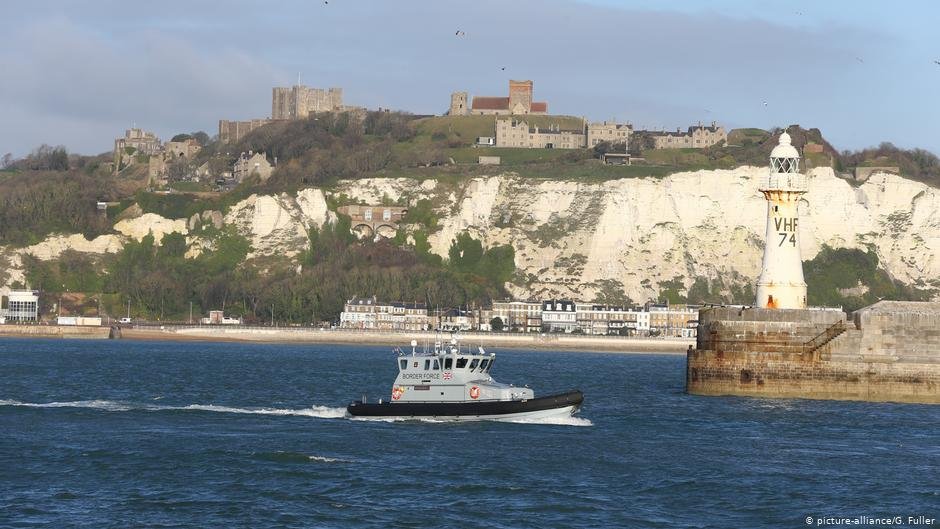 The Home Secretary said that there had been "decades of inaction by successive governments." Her party has been in power for the last decade, first ruling in coalition with the Liberal Democrats and then alone from 2015 when David Cameron won a majority as prime minister.
According to the news agency AP, Ms Patel's speech was designed to appeal to voters who have been concerned about the numbers of migrants attempting to cross the Channel this year from continental Europe.
Almost 7,000 people have made it across the stretch of water to the UK this year. The Home Secretary has repeatedly said she wants to deter people taking risks crossing towards the UK, and has appointed a Channel Commander to coordinate patrol efforts on both sides of the water. Ms Patel has also met with her French counterparts in order to try and put more policies in place designed to keep migrants in France.
Party of law and order
The Conservative party has always tried to position itself as a party of "law and order." Ms Patel's speech stayed well within that tradition. The video introduction to her speech which she posted on Twitter cited Conservative Party figures Sir Robert Peel (founder of the Metropolitan Police in 1829) and former Prime Minister Margaret Thatcher.
Speaking ahead of the end of the Brexit transition period, Ms Patel was busy looking ahead to January 2021. From then on, she promised, the Conservative government, "for the first time in decades" will be able to "determine who comes into and out of our country," because the freedom of movement directive of the EU will cease to apply to the UK.
The Home Secretary reiterated that the new points-based immigration system would value people for their skills, and that people hoping to move to the UK would need a sponsor and a visa in order to attract the "brightest and the best talent to our nation."
"Reform the system, prosecute the criminals and protect the vulnerable," concluded Ms Patel in her speech.