Although hundreds of thousands of Africans are still choosing to migrate along the so-called "Eastern Route" between the Horn of Africa and the Gulf States via Yemen, a growing number are giving up on their dream and going back home. A new report by IOM Nairobi found that many migrants who set off were largely unaware of the migration risks prior to departure.
On Sunday, October 4, the UN migration agency IOM (International Organization for Migration) said that at least eight people had died and a further 12 were missing at sea after a group of survivors made it to shore in Djibouti.
It seems the group were one of an increasing number who had been hoping to migrate to the Gulf States, via Yemen for work and then given up on their dream. On Monday, the IOM issued a further press release regarding the incident, with witness statements.
"It was at night and the smugglers turned off all the lights on the boat, claiming we were being followed by the Coast Guard. But they were lying," 19-year-old survivor Galgalou Haji Wacho from Oromo, Ethiopia, told IOM. "There was no Coast Guard. They started hitting us with sticks and iron bars," he said.
Haji Wacho claimed he was in the water for at least two hours. He told the IOM he struggled to survive. "It was pitch black. I did not know whether I was alive or dead," he added. But he did survive, and according to the IOM's latest press statement was one of about 25 who made it back to shore. The group in the boat, says the IOM consisted of at least 34 and included mostly Ethiopians and Somalians.
More and more turning back
Stephanie Daviot, IOM Djibouti's Chief of Mission confirmed that "migrants are arriving in Djibouti in large numbers from Yemen."
Daviot said that many of the migrants were neither able to move forward and continue with their journey, or make their way home. She said that thousands more were stuck in Yemen and the IOM fear that others may be waiting in Djibouti for a chance to try and cross the stretch of sea which separates the Horn of Africa from the Gulf States once more, despite the dangers they face.
In the press release Daviot added: "Risking their lives, facing exploitation from smugglers, and in this instance, very tragically, death and injury, these migrants run a gauntlet that makes a mockery of respecting migrants' human rights and dignity. IOM is concerned there could be further drownings."
According to IOM data, some 2,678 migrants have already made the return journey from Yemen to Djibouti since July -- because they are unable to find work or move on through Yemen, and due to war and COVID-19 travel restrictions.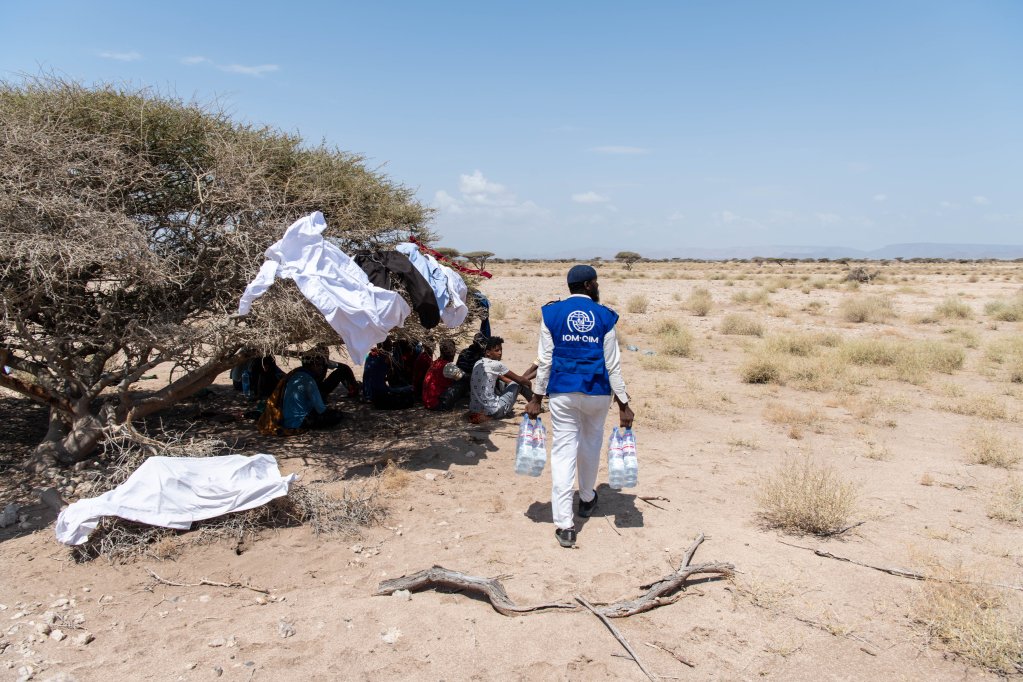 Migrant journeys: New Report
In fact, on Sunday, October 4 the IOM published a new report based on interviews with migrants going both ways on the Eastern Route. The report found that many of those questioned were unaware of the risks that may lie ahead of them and the majority made their decision to travel just a few months before departure. The report authors surveyed a total of 1,526 adults between 15 and 29 years of age. Interviews for this stage of the report were carried out between March and April 2020.
Interviews for the report were conducted in Obuck, Djibouti and Bossaso in Puntland, because they are the three main gateways to Yemen and "receive a large number of Ethiopian migrants traveling on the Eastern Route."
Report authors spoke to those who were traveling for the first time along that route, those who had attempted or successfully completed the journey previously and individuals who decided to stop their journey east and return to Ethiopia.
Hundreds of thousands travel this route
The numbers of those who use the Eastern Route are not known, and can only be estimated. The IOM report cites World Bank figures from 2017 which say that there were around 850,000 Ethiopian emigrants, 20% of these were in the Kingdom of Saudi Arabia alone. In 2019 the IOM Displacement Tracking Matrix tracked "approximately 753,000 movements through the region."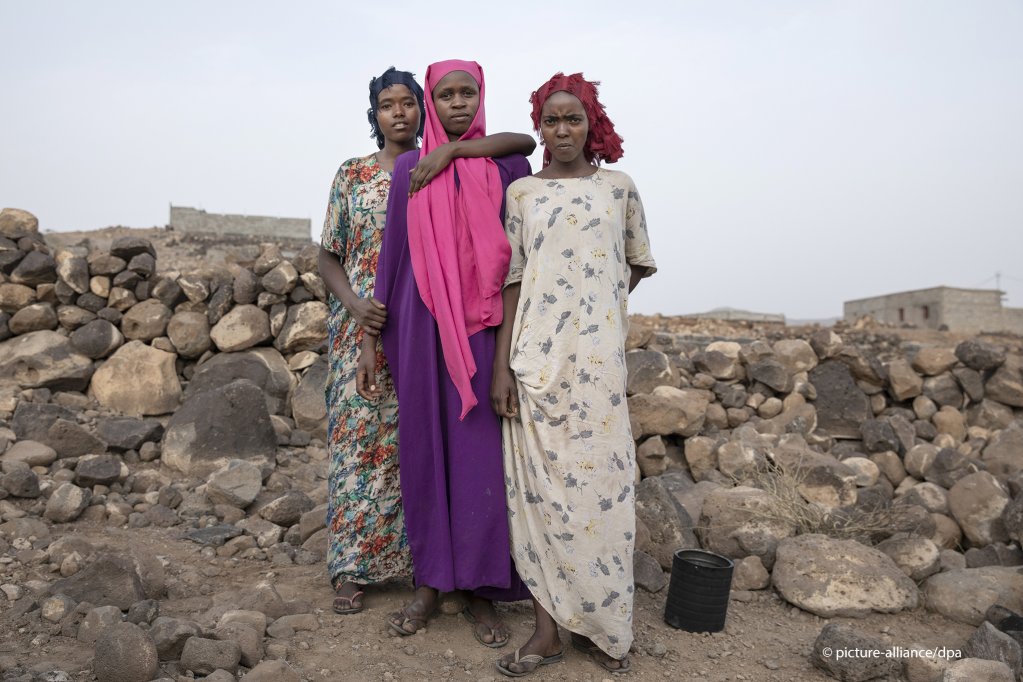 Interestingly, according to the report, more than half of those migrating (65%) make the decision to migrate "less than one month prior to leaving," with 20% saying their decision was "spontaneous." Nearly all migrants surveyed were traveling with a broker and expected to pay about $897 to arrive in Saudi Arabia. Most had raised funds through family or by selling assets or taking out loans.
Although most of the migrants seemed unaware of the risks facing them on their journey, by the time they had reached the coast, nearly all of them reported "problems" on the journey from home and "less than 5% said they would recommend the trip to a family member."
Plans to return home
87% of migrants said they planned to return home. Almost half, 45% to help their families and 39% if/when they achieve their goal [of earning money] abroad. 37% hoped to open a business on their return or build a house and or buy farm land.
Out of those migrants who were making the journey for a second, or third time, 24% reported being detained along the route to Saudi Arabia, 17% reported abuse, 18% reported deception by the brokers (smugglers) and 28% reported additional requests for money along the way.
The IOM found that "the time between migrations was short," for those who made the journey several times. 27% spent less than one month in Ethiopia before re-migrating. A half spent less than three months.
Economics is main migration driver
Economics was the main driver of migration for most migrants interviewed, with the promises of higher salaries in Saudi Arabia than they could earn in Ethiopia.
Around 20% of migrants had already been displaced within Ethiopia and the majority didn't have a source of income in Ethiopia before they decided to migrate. In fact only 28% had a source of income before their current migration and only 43% had a source of income before the first migration. This, said the report authors, showed that there was little interest for many in finding a job in Ethiopia, either due to lack of work or poor salary prospects.
The majority of those migrants who had decided to halt their journey in Bossaso and return to Ethiopia were under 24 years of age. The majority were also single and with a "poor level of education."
"One in two [of those halting their journey before arriving in the Gulf] is a woman." One in ten of those who broke their journey before crossing the sea to the Gulf States said they were "afraid of war," and one in four were "concerned about the sea crossing." For women, the decision to return for either their children or family was often cited as a factor.
33% of those returning without crossing said they could no longer afford to continue their journey.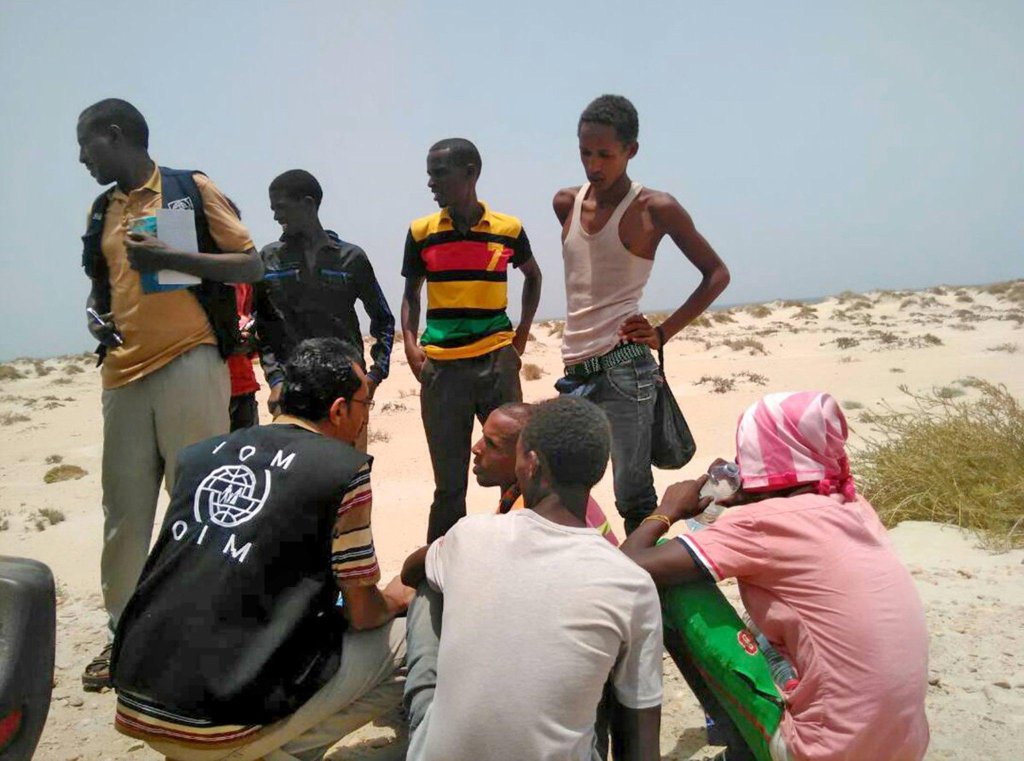 Abused and abandoned
The IOM report details the story of one 14-year-old female migrant who, when she reached Bossaso, said that the smuggler took her phone, "called her parents and demanded more money. After extorting all he could from her family, the smuggler abandoned her and the other children she was traveling with on the outskirts of town. She was assisted at a center providing support for victims of trafficking and will soon be reunited with her family."
These reverse or aborted migration journeys appear to be becoming more frequent.
Towards the end of September, IOM Nairobi issued a press release in which they noted that "more than 2,000 African migrants" arrived from Yemen over the last three weeks. Those returning included "children as young as eight-years-old." Their failure to reach Saudi Arabia was usually due to "COVID-19 movement restrictions, border closures, and extreme danger along this migratory route."
'Colossal humanitarian challenge'
Most arrived "hungry, tired and in need of medical assistance." After crossing the Gulf of Aden the migrants then walked through the Djiboutian desert "where temperatures reach 40 degrees Celsius. Many had been abandoned by smugglers and said they had "witnessed others die along the way due to dehydration."
The statement said that in August, as well as those trying to reverse their migratory route, there was believed to be about "14,000 migrants from Ethiopia, Somalia and Djibouti stranded in Yemen."
At the time the IOM issued an appeal for $84 million US dollars to help fund a migrant response plan for the region. Mohammed Abdiker, IOM's regional director for the East and Horn of Africa said: "Djibouti is facing a colossal humanitarian challenge for a small country."