Ministers representing Cyprus and Lebanon recently reaffirmed a deal to intercept migrant boats attempting to reach Cyprus, making things de facto more difficult for those who hope to seek asylum in the country. Cyprus says its reception centers are full to capacity, and the country has been criticized for its treatment of migrants by NGOs.
"We are sending out a clear message that we won't tolerate anyone engaging in the trafficking of human beings and that we're defending the interests of our two states," said Cypriot Interior Minister Nicos Nouris on Tuesday, October 6.
Nouris met with senior officials in Lebanon's interior ministry. One such official, Major-General Abbas Ibrahim, said "any person who leaves Lebanon, in accordance with the deal reached with Cyprus, should be returned home in coordination between the two countries," reported the news agency AP.
In fact, the deal comes after coast guards from both countries have already been attempting to turn back boatloads of migrants making the crossing between Tripoli, on Lebanon's north-west coast and Cyprus.
Criticized for pushbacks
The humanitarian organization Human Rights Watch already criticized Cyprus in September for allegedly pushing back 200 migrants and refugees who tried to make the 172 kilometer crossing between the two countries.
As the economic and political situation in Lebanon has worsened this year, more and more people are being tempted to flee the country. Both Syrians who were already displaced from the war in their country and, increasingly, Lebanese citizens too.
According to a report in The New Humanitarian (TNH) at the end of September, the Cypriot authorities have "failed to adopt a comprehensive national integration strategy," which has led to "rising frustration over migration [in the country]" according to Kyriakos Pieridies, a member of Open Society, a civil society organization which is working in Cyprus with the authorities to encourage integration efforts. Pieridies added: "Hate speech is there, misinformation is there, identifying the problem without providing a solution is there."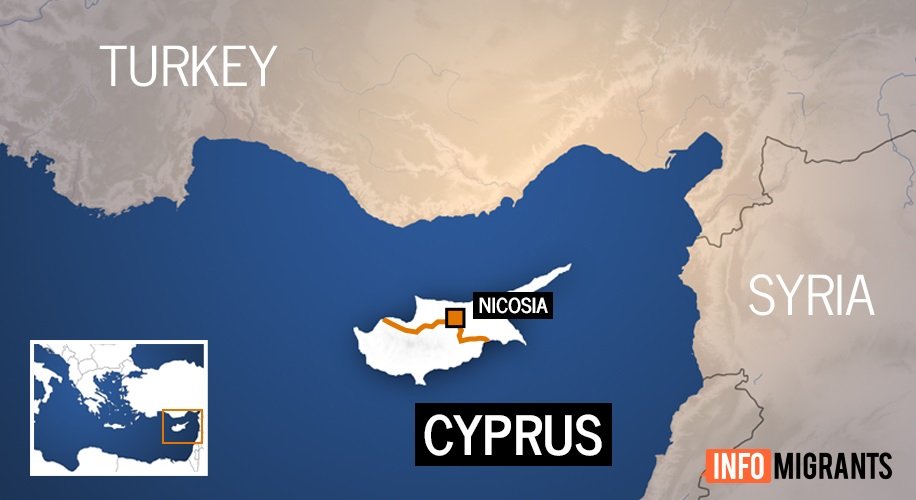 Cyprus: Highest number of asylum seekers per capita in Europe
TNH says that there are about 32,00 people in Cyprus are either recognized refugees or have sought asylum. In a population of about 800,000, this actually makes up around 4% of the total population, points out TNH.
In fact, in 2019, Cyprus claimed the title of having the most number of asylum seekers per capita within the EU. Applications for asylum have "nearly tripled" between 2017 and 2019 according to TNH.
The process for recognizing that asylum is painfully slow however, with many people waiting years for appointments and either acceptance or rejection. Syrians have a slightly better acceptance rate than most other asylum seekers.
Asylum rates in Cyprus
According to the Asylum in Europe database, in 2019 there were 13,259 first time applicants for asylum in Cyprus and 17,171 cases still pending at the end of that year. Just 147 people were granted refugee status in 2019 and 1,149 were granted subsidiary protection. Almost double that number (2,053) were rejected, making the rejection rate in 2019, 61.3%.
Syrians accounted for the majority of asylum seekers, closely followed by Georgians (who in 2019 received a 100% rejection rate) as well as Indians, who also received a 100% rejection rate. Bangladeshi's received a 99.7% rejection rate in 2019 and those from Pakistan 100%.
Cameroonians had a 65.2% rejection rate but just 8 Cameroonians received refugee status and none received subsidiary protection. Vietnamese were also rejected for asylum outright as were those from Sri Lanka. Two Nigerians, of the 386 who arrived to seek asylum, received refugee status and five people from Egypt were also granted that hallowed category.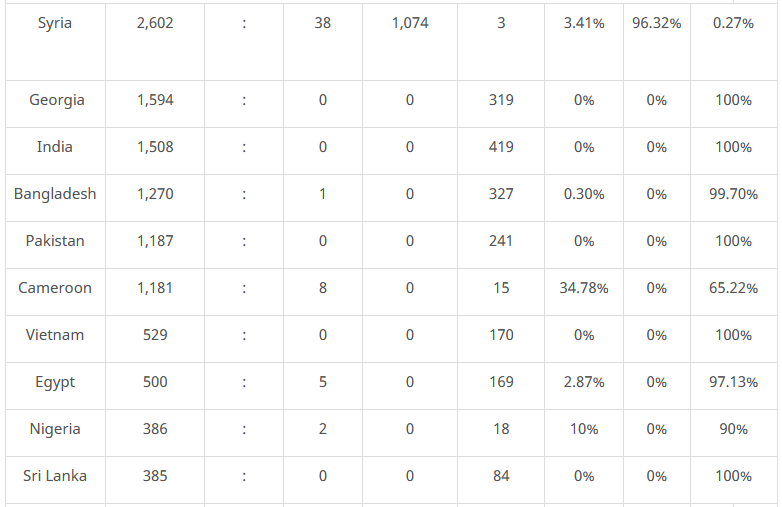 Coronavirus has made things more difficult
During the coronavirus restrictions, the Cyprus Refugee Council closed its offices to all. The integration process, which was already judged as inadequate by humanitarian organizations became even patchier. In April, a 20-year-old Syrian asylum seeker Jamal Alhadzi was "abducted [and] driven to a beach near the town of Chloraka along the island's picturesque western coastline"" writes Daniel Thomas in TNH.
"The police found his body a few days later. Eleven Syrian men were eventually arrested and charged with Alhadzi's murder," continues Thomas in TNH. Al Hadzi's death was reported in a sensationalist manner according to TNH and was used to whip up anti-migrant sentiment and illustrate how "Syrians and other Muslims [are] from a fundamentally alien culture steeped in violence, with little hope for assimilation."
TNH said that this kind of reporting had upped the apprehension felt by people on the island towards new arrivals, and that made support for integration projects in some quarters much harder to obtain. Because of rising unemployment and a housing crisis, writes TNH, many migrants are being pushed into the inexpensive parts of towns in overcrowded apartments which can add to the problem.
Syrian community on the island grows
Chloraka, for instance was home to a Syrian community of "about 200" up to three years ago. Today, says TNH "there are around 1,300 Syrians in Chloraka – roughly 17% of the town's 7,000 or so residents."
The UN refugee agency UNHCR's press officer in Cyprus, Emilia Strovolidou, told TNH in an interview that UNHCR was "very concerned with the increasingly xenophobic attitude [among] segments of the society." She said this divisive political and media discourse had been going on for years on the island and was helping to depict refugees as "a threat."
TNH says that part of the problem is that the Cypriot government has no National Action Plan for integration since its last three year plan ended in 2016. With increasing numbers of arrivals, the government system is close to breaking.
Lack of a national strategy for integration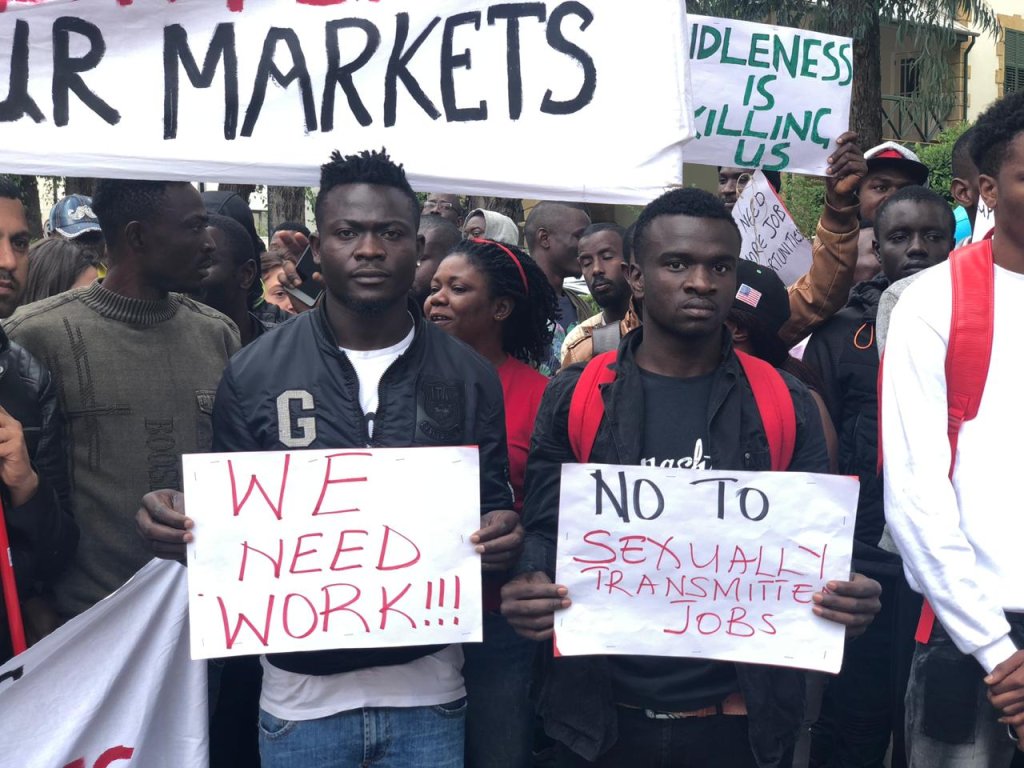 The mayor of the town of Paphos Phedon Phedonos told TNH that the lack of a national strategy meant that the authorities are "responding with a lot of delay. We do not have substantial infrastructure for hosting ... So, now, decisions and actions are taken under a lot of pressure."
The new plan is expected to be announced in 2021. But according to TNH, the plan was based on a UNHCR report compiled in 2018, which presumably doesn't take into account the latest developments in the situation.
Currently, asylum seekers are provided with €720 per month for a three-person household. This money is expected to cover rent, food and clothing expenses. Under EU rules, whilst asylum seekers are waiting for a decision on their application, they are not meant to work.
Many more asylum seekers, claim some activists on the island, are not properly informed of how to obtain the benefits they are entitled to, or struggle to fill out the government forms.
Personal dreams 'on hold'
The new plan has been described as being largely written by NGOs, says TNH, and so it may struggle to receive the government backing it will need in order to become reality. Meanwhile, asylum seekers like Mohammed Abu-Kharor, a 26-year-old Syrian who arrived in 2019 with his wife and three-year-old son are forced to sit and wait for something to change.
Abu-Kharor was two years into a medical degree in Aleppo before the war forced him to quit university. He volunteered for medical NGOs in Syria before fleeing to Cyprus. He told TNH he had asked to volunteer in Cyprus too "but to no avail." He hopes to continue his studies one day, but as TNH writes, "with little integration support, those plans are on hold."
Much of the material from this article was taken from an article by Daniel Thomas in The New Humanitarian and a newswire from the news agency AP.