Several NGOs have launched a petition, calling on European leaders to drastically improve the treatment of migrants and refugees on the Greek islands. Their petition has been signed by over 165,000 people and organizations.
The joint petition is supported by 450 organizations, and was launched originally by Europe Must Act, Help Refugees, Legal Centre Lesvos, Lesvos Solidarity, Doctors without Borders, Refugee Rights Europe and Still I Rise. More than 165,000 people have signed the document so far.
The petition demands that the evacuation of all migrants and refugees affected by the fires in Moria camp on the Greek island. The signatories also want migrants and refugees to be able to leave the Greek islands more freely.
The petition addressed EU politicians, asking them to "end this policy of isolation on the Greek islands and reject plans to further fortify the (EU's) external borders". 
"We hereby reaffirm our call for these people to be placed in safe and dignified housing," a joint statement read, which also called for more European nations to volunteer to take in people stuck on the Greek islands and to thus relieve the situation there.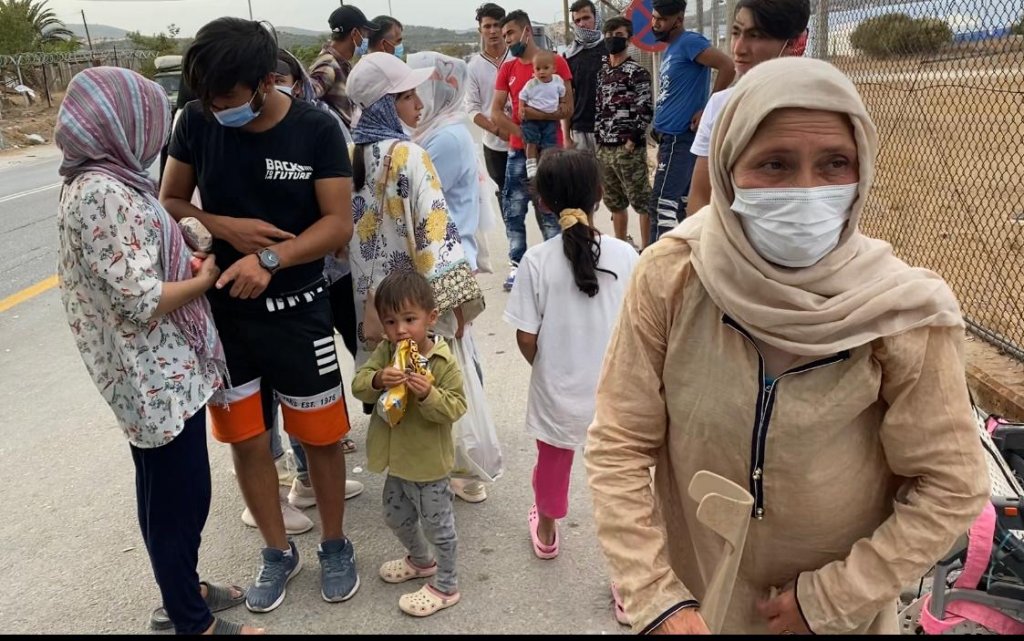 Squalid conditions amid a global pandemic
It's been one month since the devastating fires at the former Moria refugee camp on the Aegean island of Lesbos, which left more than 12,000 migrants without shelter.
The Kara Tepe camp was set up nearby and the majority of migrants and refugees from Moria were transferred there within ten days. But many say that conditions at the new camp are even worse than in Moria.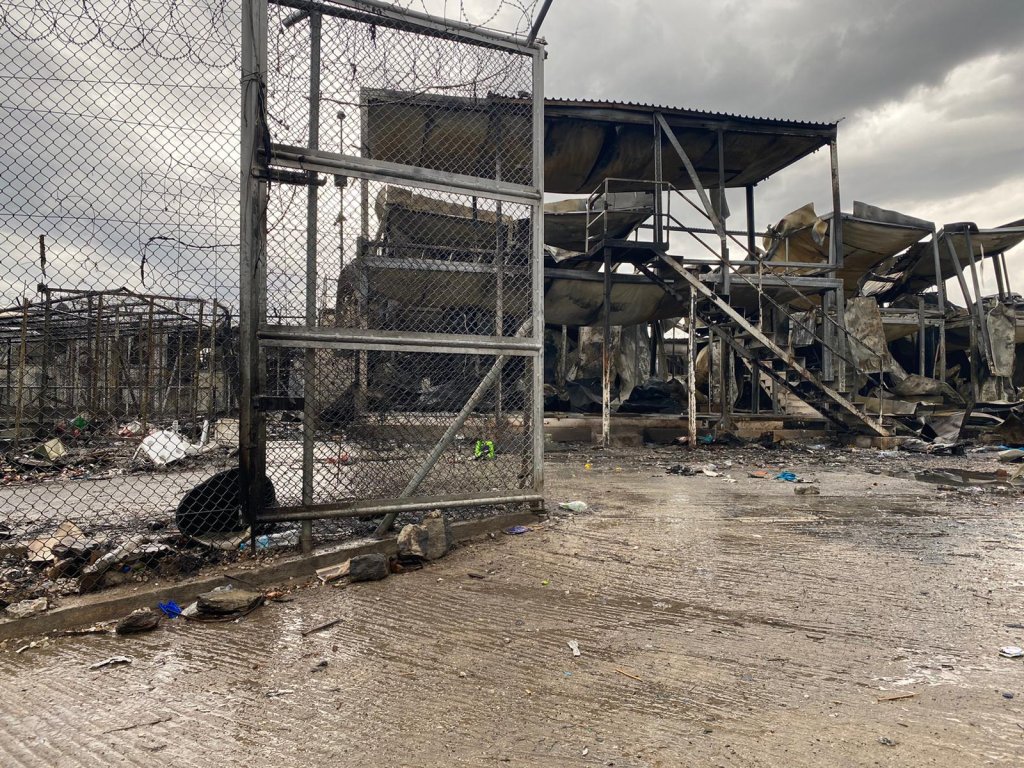 Recent rains have left the site drenched and damp. Some migrants have seen their tents flooded with water. With a lack of sufficient drainage in place, refugees and migrants in Kara Tepe have had resort to digging water channels and trenches around their tents themselves in order to prevent further flooding. 
Many of the more vulnerable migrants on Lesbos have since the blaze been transferred to either the Greek mainland or to other EU member states.
Similar conditions on other Greek islands
Refugee camps on other Greek islands, such as Samos -- where migrants also recently committed an arson attack in response to the slummy conditions -- and Kos, are also said to lack proper hygienic standards among other grievances.
Many fear that these camps could become breeding grounds for major COVID-19 outbreaks. There have already been several cases recorded at migrant facilities in Greece have in recent weeks and months.
At least one resident of a Greek refugee camp died as a result of contracting the novel coronavirus disease.
with KNA and UNHCR material