When Samuel left his home in Eritrea and began his long journey to Europe, his wife was pregnant. Now in Athens, he told InfoMigrants that he longs to meet the baby son he has never seen in person.
"I got all my clothes from Khora," Samuel* explains as we sit at an outdoor café in downtown Victoria Square. He came to our meeting dressed in a black t-shirt and jeans and holding a smartphone, which made it very hard to pick him out from the general Athens crowd.
Khora is not a fashion brand or store. It's a community organization with centers not far from the square. Samuel not only got his clothes from them, he has also been there to get food. He has been relying on charity, living from hand to mouth, for the past nine months.
"I came to Athens in January 2020. For two months I was sleeping on the street," he says.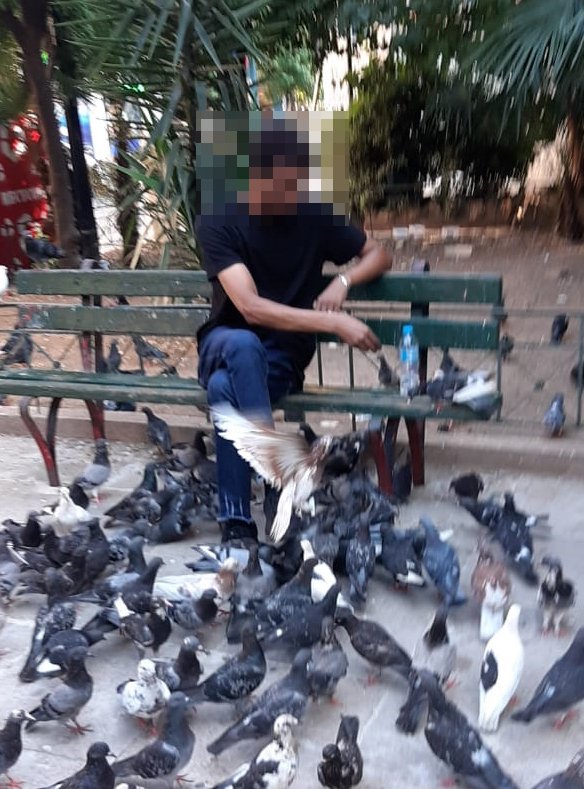 Then with the COVID-19 outbreak, migrants were forced to move out of parks and off the streets. Samuel was lucky to have made Eritrean friends who invited him to stay in their flat. Samuel currently shares a single room with three or four other people. But he is extremely grateful that he has a place to stay at all.
"At least I have got a house. When I was sleeping in the street it was very harsh," he says. "The friends who saw me sleeping on the street had some pity for me."
Samuel is struggling alone in the Greek capital. His wife and baby son are still in Eritrea, thousands of kilometers away. She was pregnant when he left his home city of Asmara for Europe in November 2019, so Samuel has only seen his son in photos.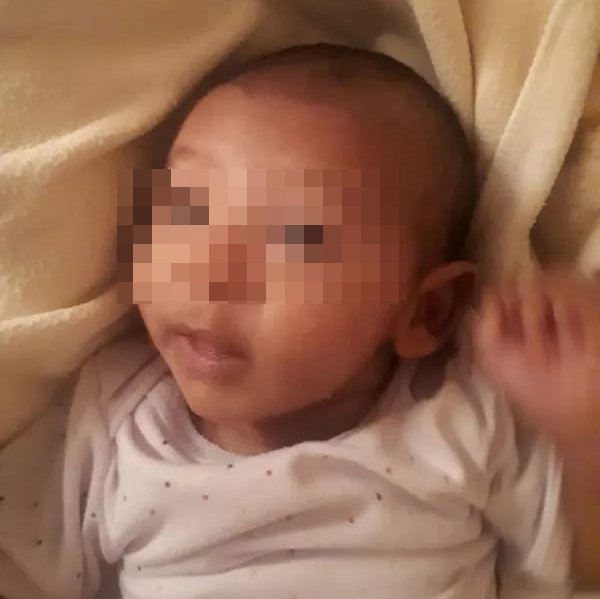 The separation is clearly hard for Samuel – he mentions how much he misses his family several times during our conversation. But he does not regret the decision to leave. In Eritrea, he was subject to indefinite compulsory military service, which can last for decades. Even though he worked as a teacher, his "employers" were generals and colonels, he explains.
"Eritrea is also a very poor country, there are not enough facilities, everything is scarce. And it's very dangerous, there is no safety," he adds.
Fake documents
So Samuel escaped to Ethiopia, crossing the border on foot with some friends. Within two weeks he obtained a fake passport and was on a plane from Addis Ababa to Istanbul, Turkey.
"My relatives helped me to pay US$4,000 for the passport. It was huge money, but I had no option because I had to flee from Ethiopia. There were some security people from my government there and I feared for my life," Samuel says.
"The passport was an Ethiopian passport with a different name. When I arrived in Istanbul somebody accompanied me and he immediately took it from me and took it back to Ethiopia. It was only to get out of Addis Ababa."
"In Turkey the livelihood is very cheap and some Eritrean friends also paid my food there," Samuel continued. "There (in Turkey) it is better."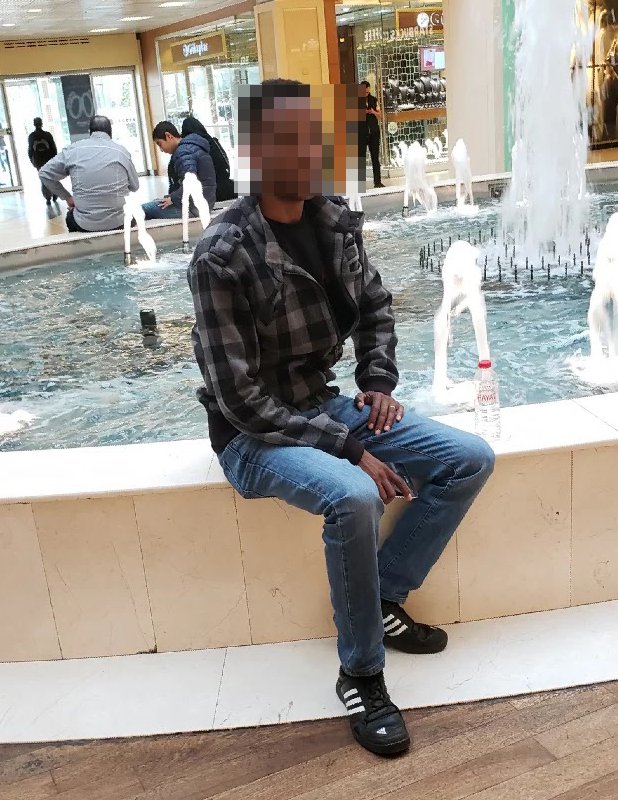 But Samuel did not want to settle down in Turkey, he only stayed a month in Istanbul. "I wanted to get asylum, so I had to pass through Greece to enter the European Union."
"I crossed the Evros river by boat. It's a small river so we could have swum across. There were no guards. In the daytime we rested in a hiding place and then we went. For three or four days we walked for six or seven hours, and we managed to get to Thessaloniki. Then we made our way to Athens on the bus."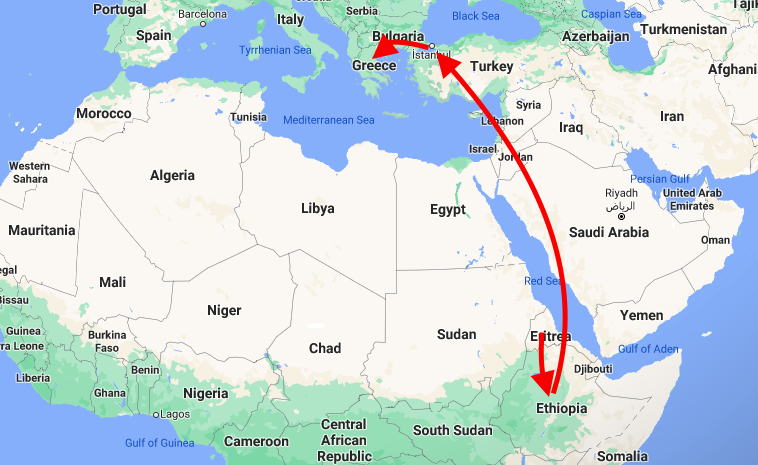 When they arrived in Thessaloniki, Samuel and his friends were treated kindly. "The people of Greece are very open-minded and they accepted us. They just showed us the bus station," he says. In general, Greeks have been welcoming, Samuel says. While other Eritrean friends may have had different experiences, he has not personally encountered racism.
"I want to thank the people of Greece because they allow us to come to their country," he says. "We have a different color, different background, but at least they give us permission to stay here."
The Greek asylum system, on the other hand, is another story, Samuel explains. "The asylum process here is very complicated, very backward. It takes so much time. Even to get an interview, they give you an appointment in one year. One year is so much to me, because of my situation. Also family reunion is very difficult here in Greek asylum law."
Samuel, like many other people InfoMigrants spoke to in Athens, wants to leave Greece as soon as possible.
"I miss my family. I have a plan to bring them here to Europe. And I especially want to continue my studies. I have a college degree back in my country in social sciences, especially history. My major was in the department of history. So I want to continue my studies with a masters or PhD if possible," he tells us.
'My dream is to go to Belgium'
Samuel is confident that he will be granted asylum because, as he correctly points out, Eritreans have a high rate of acceptance in Europe and "the Eritrean situation is known all over the world."
But he doesn't really want asylum in Greece. Samuel has done his best to inform himself about Europe's fractured asylum system, and he has set his sights firmly on Belgium. "If I get a chance or God permits, I will go farther to Europe. My dream is to go to Belgium, and if not there then the Netherlands or Sweden. It will be possible for me to bring my family more easily and I will be able to continue my studies."
He is not concerned about the risk of being returned to Greece, should he be caught in another European country. "Some Eritrean friends managed to go illegally, just by paying a huge amount of money, but they didn't come back," he says. It is true that in the past few years, Greece has rejected almost every request from other European states to take back asylum seekers.
There is only one hurdle preventing Samuel from leaving Greece: money. Finding a smuggler to get to Europe is easy, if only he could afford it. "They ask a lot of money, huge money – 4,000 euros, 5,000 euros. If I had money I would go illegally. But I have not a penny," Samuel says.
As his desperation to leave Greece grows, Samuel still has no plan – or opportunity – to raise the funds for the journey. His frustration at the Greek system is also mounting.
"I know the problems they have in Greece, because a lot of asylum seekers have arrived in Greece. I feel their problems. But I still think the government makes it difficult (for asylum seekers) on purpose," he says.
*Samuel's real name was not used in order to protect his family.