The UN-recognized government in Libya has detained a coastguard commander Abdalrahman Al-Milad in connection with human trafficking and migrant smuggling. The UN Security Council previously accused him of intentionally sinking migrant boats.
The UN-recognized Government of National Accord (GNA) in Libya announced on Wednesday, October 14 that it had detained Abdalrahman al-Milad, a coastguard commander in charge of units west of the capital Tripoli, in Zawiya.
Al-Milad, also known as Al Bija, was one of six men placed on a UN Security Council sanctions list in 2018. All the men placed on the list are suspected of involvement in people trafficking or smuggling in Libya. Four of the men are Libyan nationals and two of them, according to the Global Initiative against Transnational Organized Crime (GI-TOC) are Eritrean.
The Director of the North Africa and Sahel Observatory at GI-TOC, Mark Micallef said in 2018 that Al Bija was perhaps the most "surprising name on the list." Micallef said that he had spent some time with Al Bija and commented that he was a "militiaman first and foremost – although thuwar (revolutionary) is probably the term he would prefer."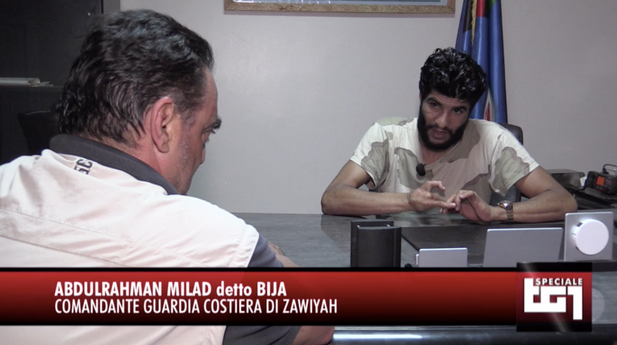 Militia man and coastguard commander
Micallef said that "Al Bija's modus operandi sits uneasily with the activities of a disciplined force like the Libyan navy and coastguard," and went on to say that he was "an important member of the West Coast's militia ecosystem." He also conceded that his involvement "in terms of Libya's black market is nowhere near the scale of the others [on the list], including his cousin and fellow sanctionee, Al-Gsab."
According to the news agency Reuters, migrants have testified that "they had been taken to a detention center on one of the ships used by Milad and were then held in brutal conditions and beaten."
In a phone call to Reuters in 2018, Al Bija denied any wrongdoing. The UN Security Council has also accused Al Bija of "sinking migrants boats using firearms."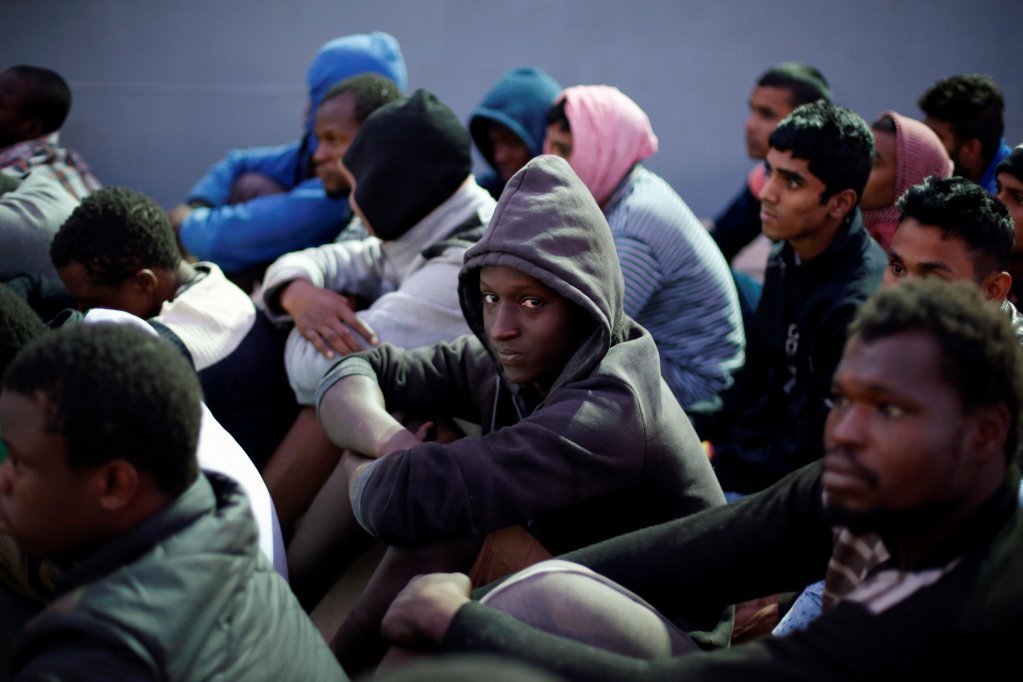 Allegations of migrant smuggling
The Italian Catholic newspaper Avvenire also published an investigation into some of Al Bija's alleged crimes in 2019. In that report, they showed pictures which they said were "photographic proof" of Bija's men removing the motors from migrant boats.
Avvenire's investigation claimed that all the men aboard Al Bija's boat were dressed in "jeans, colorful T-shirts and beach shoes. None of them were wearing a uniform which could have identified them."
In 2019, Avvenire pointed out that the EU had agreed to pay the Libyan coast guard and the GNA a total of €285 million by 2023 in order to strengthen the capacity and coordination of that force and its work preventing migrants from going to sea.
The money was to go some way to paying for a shopping list which included "10 search and rescue ships, 10 motorboats, 4 helicopters, 24 rubber motorboats, 10 ambulances, 30 jeeps, 15 cars, 30 satellite phones, as well as diving equipment, night and day-vision binoculars." All this equipment, estimated Avvenire, would cost not less than €800 million, but the EU had already begun its deliveries.
Paid twice?
"People like Bija," Avvenire wrote, "are making sure they get paid twice. Once from migrants who hope to escape Libya, and once by Europe who hope that people like him will be able to stop the migrants escaping."
Malta Today (MT) wrote that the news of Al Bija's arrest "has been met positively inside Malta's foreign office." MT added that authorities in western Libya are on high alert and that "Zawiya militiamen [are] now demanding his release and sending an ultimatum."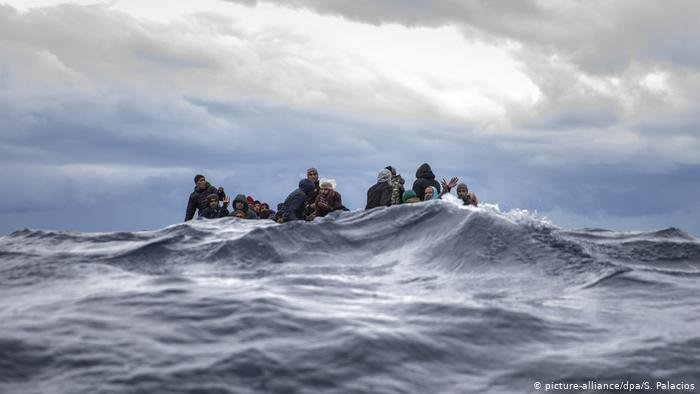 Internal fighting in Libya
According to MT, clashes are ongoing between the Zawiya miltias and GNA-affiliated forces in the area. The Zawiya militias "are threatening to turn off power supplies for Tripoli through the Zawiya refinery base unless Al Bija is released."
The Italian press has also linked Al Bija to the oil smuggling industry, reports MT.
The Italian newspaper La Stampa comments that Al Bija's arrest can be considered "a turning point," although it then adds, "how decisive that turning point will be, only time will tell."
In 2018, Micallef at GI-TOC wrote that for the UN sanctions to really take effect, the authorities needed to "clearly differentiate between the most serious offenders and the smaller players." He said if miltiamen thought they had everything to lose and nothing to gain then they would cease to cooperate with the international agenda, and would continue to "maximize profits [by] pushing people out to sea, [as well as] further scale up the miltia-driven arms race along the coast."
He said this would see the prospect of peace in Libya recede still further.
'Negotiating with a trafficker?'
La Stampa wrote that when accusations had been leveled in the past at Al Bija by journalists, the man had contacted them directly over social media with "death threats."
The journalist and author, Roberto Saviano, no stranger to death threats from Italian organized crime, tweeted a picture with Al Bija circled in red. It is alleged that Al Bija was part of at least one delegration to Italy in 2017, although La Stampa wrote that could have been under a false name.
The caption in Italian said "Bija, head of the Zawiya coast guard in Libya, has been arrested. First Minniti [Italian politician in the Democratic Party and Minister of the Interior 206-18], then Salvini [head of the anti-migrant League party and Interior Minister 2018-19] and now Di Maio [Italian politician in the Five Star Movement and current Italian foreign minister] have negotiated with a trafficker."