Around 300 migrants arrived on the Spanish islands on Thursday, according to Spanish agency reports. While migrant arrivals on the Spanish mainland have decreased this year, arrivals on the Canaries have increased dramatically.
At least 299 migrants arrived on the Canary Islands on Thursday, according to Spanish news agency EFE. They were reportedly travelling in small groups in ten boats. Some of the migrant groups were rescued by the Spanish Maritime Rescue Services, while others made it to the shore on their own, EFE reported. Most of the migrants arrived on the island of Gran Canaria.
In recent months, the Canary Islands have seen a large increase in migrant arrivals in recent months.
More than 8,200 migrants have arrived on the islands thus far this year, according Spanish interior ministry data cited by EFE. In the entire year of 2019, the Canaries recorded just 2,698 migrants who arrived clandestinely.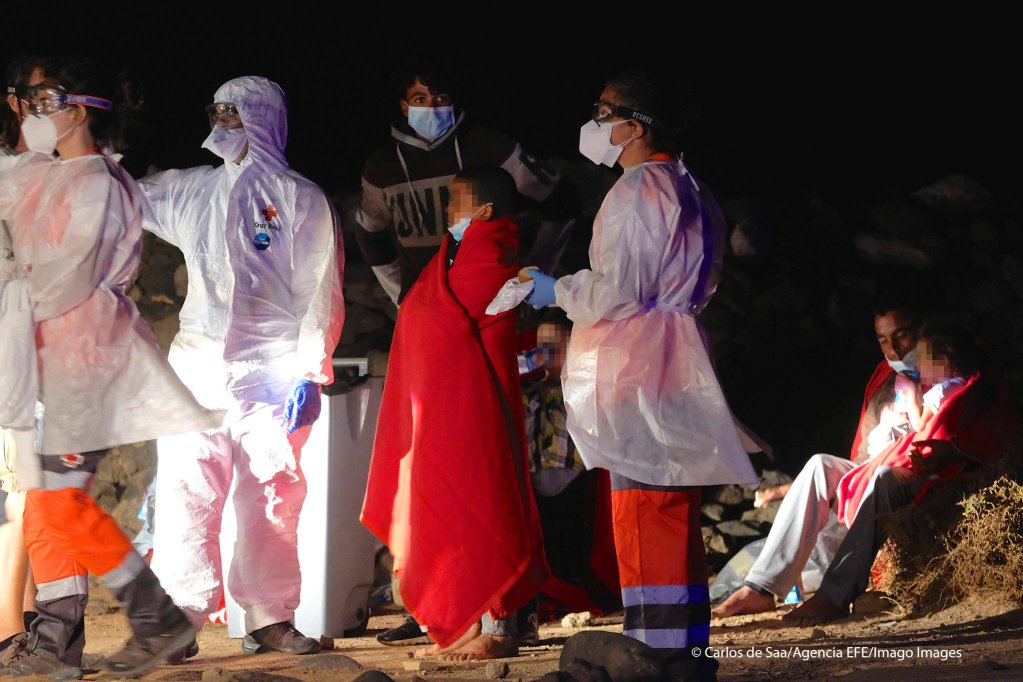 Many worry that state authorities and local migrant aid organizations won't be able to accommodate the large number of migrants now on the islands.
Last week, over 1,000 migrants arrived on the islands between Thursday and Saturday.
The main entry points for migrants who try to make it to Spain from Africa by crossing the ocean are the Canary Islands and southern mainland Spain.
While the Canaries have seen a dramatic surge in arrivals lately, mainland Spain has seen a large decrease in the number of migrants arriving on their shores. Arrivals to mainland Spain reportedly fell by more than 4,000 in the first half of 2020.