The UN migration agency IOM has begun what has become an annual distribution of aid to migrants in Bosnia and Herzegovina to help them survive the cold winter temperatures.
IOM mobile teams in the north-western part of Bosnia and Herzegovina have begun what they are calling "an urgent operation to save lives."
The UN migration agency IOM issued a press release on October 20, stating that it is distributing sleeping bags, warm blankets, winter clothes, shoes, food and hygiene packages to "up to 3,000 migrants" in order to help them "through the worst of the upcoming Balkan winter where temperatures are set to plunge well below zero."
The head IOM in Bosnia, Peter Van der Auweraert, said in a statement, "we will do our utmost to reach as many people sleeping outside as possible, but it is clear that we will not -operationally- be able to reach everyone."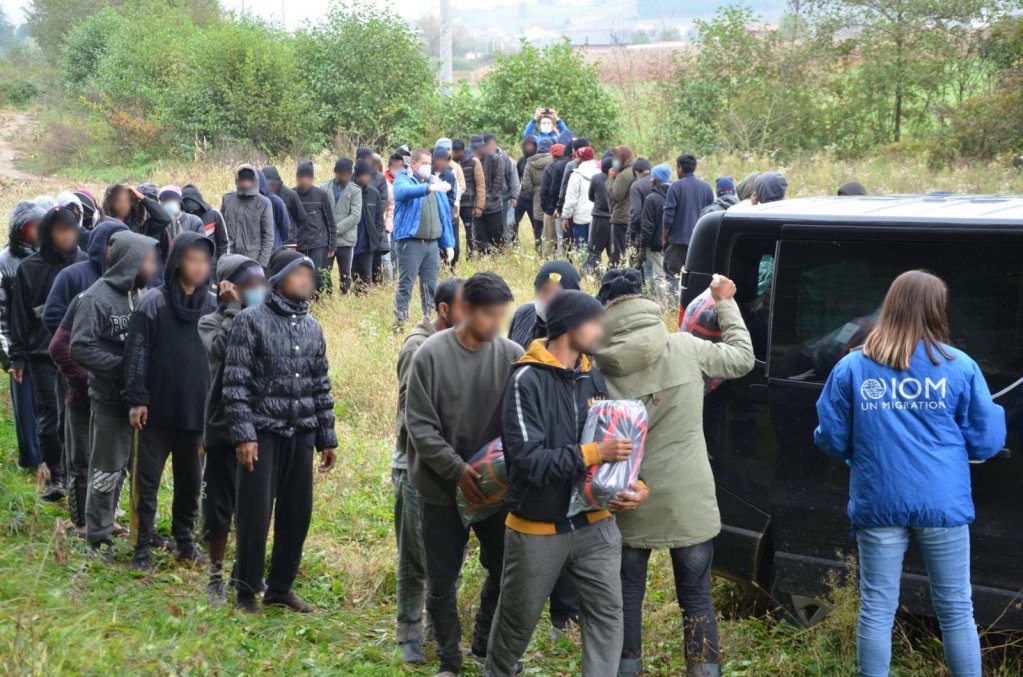 Recent closures mean less space in centers
Although there are accommodation centers across Bosnia, the IOM has said that there are "thousands of migrants and refugees sleeping outside in Bosnia and Herzegovina" because they are unable to find accommodation in the official reception centers. IOM said that was due to "either a lack of space or because they have been closed by the local authorities."
Recently, the Bira reception center in Bihac was closed. Bira provided 1,500 beds and when the local authorities shut it down at the beginning of October, it "drew sharp criticism," according to the IOM's press release.
'More than 250 rough sleeping locations in NW Bosnia'
The Danish Refugee Council which is also active in Bosnia and Herzegovina estimates that there are "currently more than 250 rough-sleeping locations in and around Bihac, Una Sana Canton," both in the north-west of the country where the biggest problems are being felt as migrants gather there in the hope of crossing over the border into neighboring Croatia.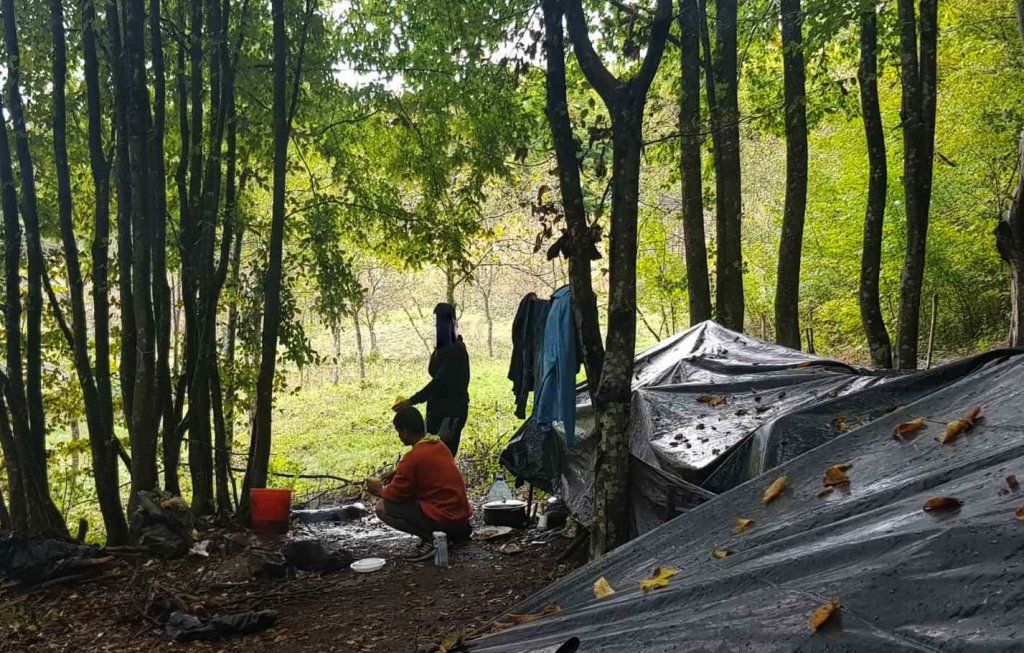 Van der Auweraert reiterated the IOM's belief that migrants in Bosnia "must be allowed to spend the winter indoors and in safety, where their health status can be monitored." Like in many other countries around the world, fears of a second wave of COVID-19 are also threatening the Western Balkan states.
Winter accommodation urgently needed
The IOM advises that making sure migrants are in safe accommodation rather than left squatting in local communities will help "reduce insecurity and pressure on the local population." The organization said they were ready to work with authorities in Bosnia, once they had decided where "additional reception capacity will be established."
According to the latest UN Refugee Agency UNHCR data, which dates from August 31, there were over 10,000 refugees, asylum seekers and migrants present in Bosnia and Herzegovina. On the same date, only 967 people had actually tried to seek asylum in Bosnia, as most hope to travel on up the so-called Balkan route to richer western European countries.
Over the weekend, Van der Auweraert tweeted that although he was proud his IOM teams had been working "through the weekend [...] to reach as many people as possible" he hoped that soon, the teams would "no longer have to do this [...] because it is not a solution." He said he was hoping that the authorities in Bosnia would be able to open sufficient reception capacity to accommodate everyone that needed it.