The IOM reported that at least 11 migrants, including a pregnant woman, have drowned on Sunday when their boat capsized off the coast of Libya trying to reach Europe. The incident was the third of its kind in the Mediterranean in a week.
IOM spokeswoman Safa Msehli said that Libya's coast guards had rescued at least ten other migrants with the help of local fishermen, returning them back to the Libyan shore.
Last Tuesday, at least 15 migrants had drowned after their boat capsized off the Libyan coast. 
The IOM said that five people also died on Thursday when their boat capsized near the Italian island of Lampedusa.
Some 500 migrants have died to date this year while trying to cross the Mediterranean, according to IOM figures; however, the organization said that the actual number of deaths was likely higher.
The IOM Libya chief of mission Federico Soda said the deaths were directly linked to the lack of "comprehensive sea-rescue operations."
Read more: 'He slipped away ... under the waves, screaming, until he disappeared': Kandia's Mediterranean crossing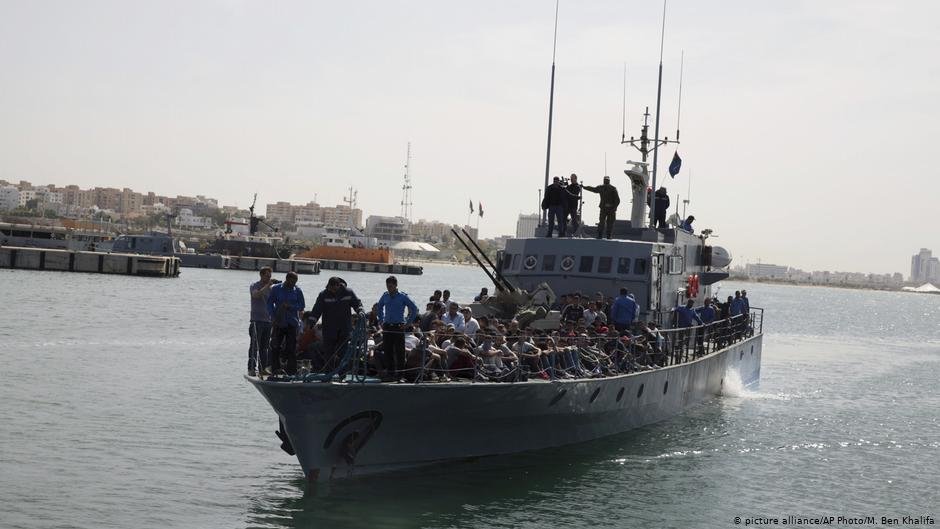 Funding Libya's coast guards
Since 2017, European countries have handed over most of their official search-and-rescue operations to Libya's coast guard, making funds available to Libyan authorities to intercept migrant boats before they reach Europe.
Activists say that in addition to that European authorities are increasingly blocking NGO ships patroling the Mediterranean for shipwrecked migrants.
Read more: Libya: Amnesty International denounces abuses against migrants
Libya has emerged as the main transit point in Africa for thousands of migrants hoping to reach Europe since the ouster of longtime dictator Moammar Gadhafi almost ten years ago.
With AP, IOM