French Guiana in South America has become both a destination and a popular transit point for migrants hoping to reach France. The fragile social system in the French territory is buckling under the pressure of increasing migrant arrivals. InfoMigrants' Charlotte Oberti reports from Cayenne.
"The trees are different, it's warm, and the sea is brown." The comments are sparse -- they are the only ones that 24-year-old Syrian refugee Ali is capable of mustering up when describing French Guiana as he sits in the shade of a withered old palm tree in Cayenne. It's been ten months since the tattooed and clean-shaven student from Hama first arrived in the French overseas department (DOM) of French Guiana.
Despite the fact that the South-American French department had long been on Ali's radar, he seems to be at a loss for words. Ali left Syria in 2017, and made his way through both Lebanon and Brazil – countries which both issue humanitarian visas to Syrian refugees – to make it here. He made the grand detour in a bid to avoid the perilous Mediterranean crossing, and to avoid getting stuck at Europe's external borders.
Ali finally reached French Guiana's capital Cayenne where the strong sun has unkindly burned away the paint of the city's run-down buildings.
"At first, I slept on the streets, and I caught dengue fever," he says, recalling his first encounter with tropical diseases. "I was so sick." Now, he lives in an emergency shelter – a hastily constructed hangar dubbed "La Fabrique" that was set up at the beginning of the COVID-19 pandemic – together with 35 other men. The air inside the shelter is almost too hot to breathe.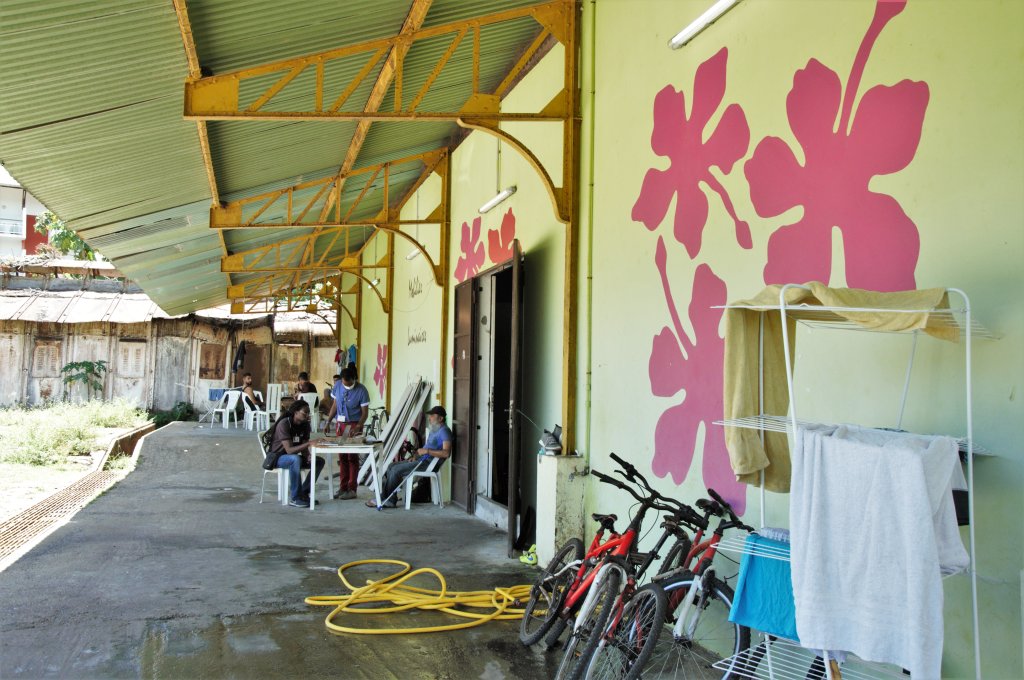 Sitting beside him, Ziad* doesn't dwell on his experiences in French Guiana. Instead, the 19-year-old Yemenite looks forward, and peppers InfoMigrants with questions: "What's it like to live in Paris? Is it better to go to Paris, or another French city? Is it difficult to find accommodation?"
For these two young men, French Guiana is nothing but a secret gateway to mainland France, where, they hope, "the opportunities of a new life" await them. However, this gateway isn't so secret anymore. In recent years, French Guiana has seen an influx of asylum seekers, particularly from the Middle East, who hope for asylum, and thus obtain travel documents to be able to fly to Paris. French Guiana has therefore become a popular destination, which, as soon as it has been reached, adds another leg to their journey.
'Syrians overwhelm the system'
The majority of the migrants come from Syria – many of them are young who try to avoid the compulsory Syrian military service. But there are also Palestinians, Jordanians, and Yemenites who have arrived via Ecuador. "These migrants represented less than 10% of asylum seekers in French Guiana in 2017-2018," says Benoît Renollet, the head of Red Cross in French Guiana who is in charge of their accommodation. "But last year, that number climbed to 30-40%."
Recently, the mainly Middle Eastern migrants have been joined by a large number of Haitians, Venezuelans, and since this summer, also an increasing number of Cubans who have passed through neighbouring Suriname. French Guiana's already fragile reception system has started to buckle under the pressure.
"Since 2020, the Syrian community has overwhelmed the reception capabilities here," says Lucie Curet, head of the French aid group la Cimade's overseas operations. 
Asylum accommodation in French Guiana is almost inexistent. With more than 2,820 asylum demands registered in 2019 alone, and with no formal reception centers like CADA in place, French Guiana only has a total of 600 accommodations. Before the end of this year, that number is set to decrease even further as an emergency shelter in Cayenne will be transformed into a local police station.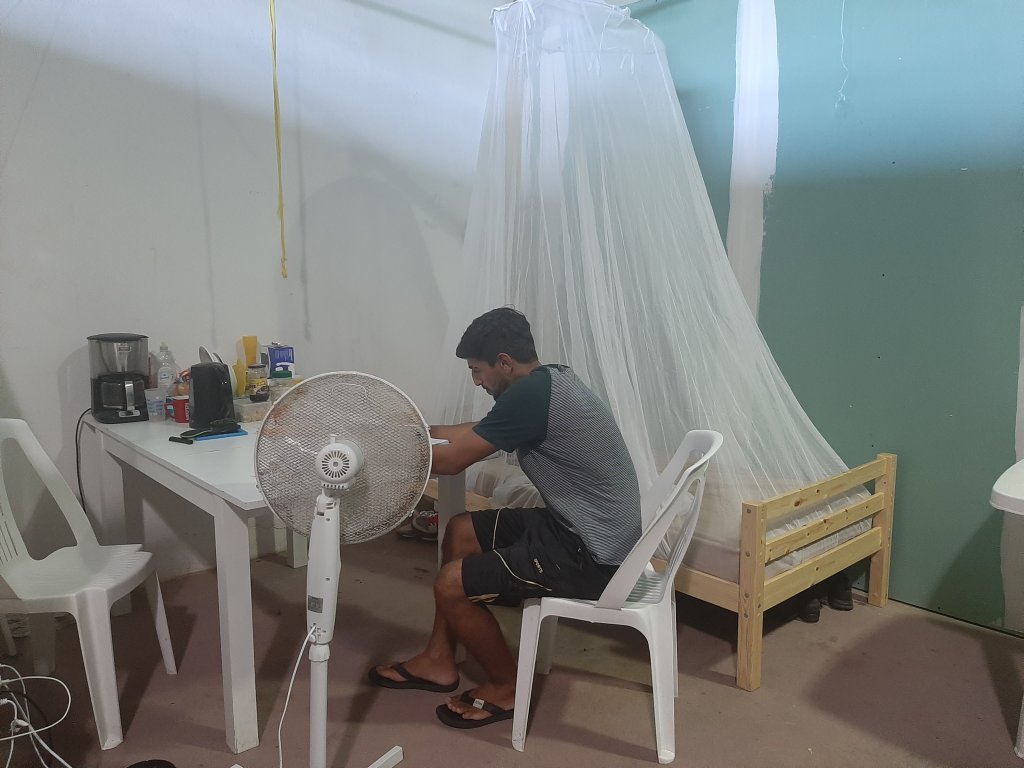 Some say the apparent lack of any formal structures to receive the migrants, along with the extremely limited accommodation available, demonstrates the authorities' clear lack of will to improve the situation. "The DOMs are the only French territories that don't have any concerted mechanisms in place for asylum seekers. Authorities are afraid of an influx," Curet says.
But aid groups say that with an unemployment rate of 19% in 2019 – up from 8.1% in mainland France – and with half of the population having been registered as living below the poverty line in 2017, French Guiana does not possess "the means for solidarity" anyway. "There's a strong demand for social housing," Curet says, "so it wouldn't be looked upon kindly if the accommodations that exist were handed to foreigners."
The 'French Guiana exception'
Nisrin and her 12-year-old son Oubey from As-Suwayda in southwestern Syria are among the large majority of asylum seekers who have neither been able to access an emergency shelter center (HUDA) nor a hotel solution. In February, between 5-10% of the asylum-seekers in French Guiana were put up by state services, compared with 47% in mainland France.
For a month now, the two have camped on "La Pointe Buzaré", a small piece of white sand by the ocean, along with 80 other people, mostly Cuban migrants and Syrian families. Their tents however offers poor protection against the frequent downpours. "The day before yesterday, we couldn't sleep, there was water everywhere," Nisrin complains as she sits on pieces of cardboard, sticking out her face from behind a stretched sheet.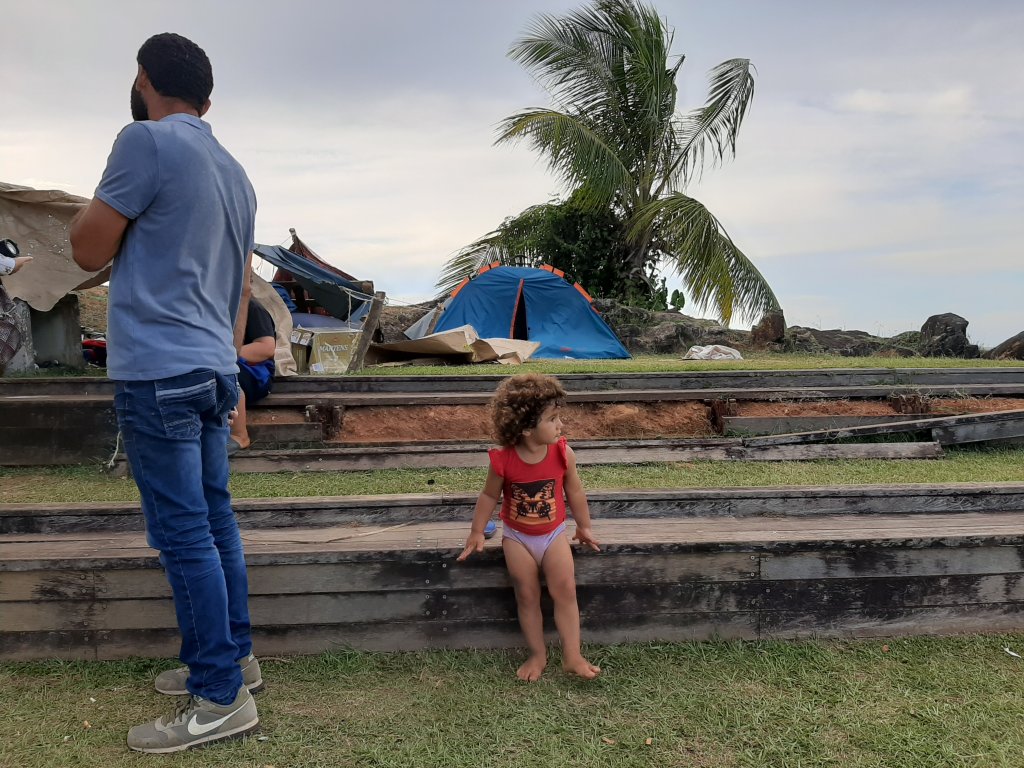 Oubey, who has mosquito bites all over his legs, plays with the other children living in the camp as well as with the dogs who roll themselves in the dirty puddles surrounding it. "I don't want to go to school," he pouts under his blond curls. The boy feels ashamed of his living situation. "I don't even have any (school) things, what do I do in front of the other children if I don't even have any clothes to wear?," he asks, referring to the school uniforms which are a commonly required in the local schools.
After having had her first application for asylum rejected, Nisrin has lodged an appeal – a process which can last several months. Migrant aid groups denounce this long wait, as well as what they call the "French Guiana exception" when it comes to the financial aid offered to asylum-seekers (ADA). The aid is lower here, and the wait for it is longer, than what it is in France, where the waiting time for processing was recently reduced from 21 to seven days after the applicant sends the appropriate paperwork to prove they have filed a request for asylum. "It's like a laboratory here. They test things here before putting them in place on a national level," Pauline Mequillet spits, co-founder of Upaya, a citizens collective working for the right of migrants.
'The day the borders open again, I don't know how we're going to manage'
But despite the difficulties migrants face upon their arrival in French Guiana, its popularity as a gateway to Europe remains. At the time of writing, dozens, if not hundreds, of migrants had gathered on the edge of Oiapoque, a Brazilian municipality on the other side of the river, while waiting for the border to the French department – temporary closed due to the COVID-19 pandemic – to open again.
"We're clearly at the maximum of our capacity," says Olivier Morel, administrative and financial manager at the Red Cross in French Guiana. He is thinking about the months to come. "The day the borders open again, I don't know how we're going to manage."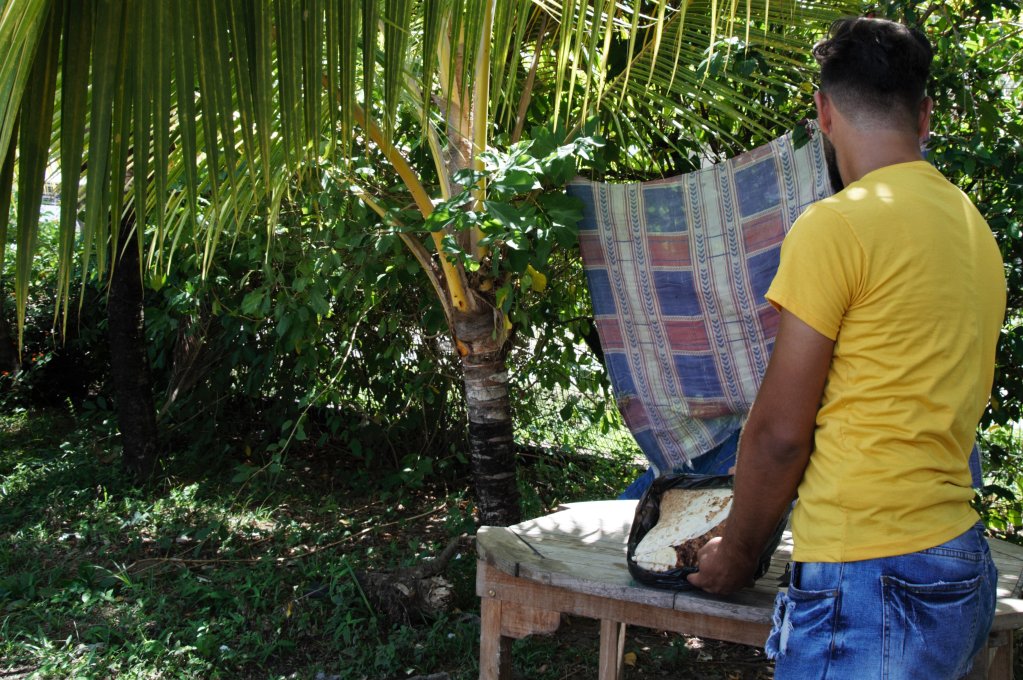 Ali hopes he will no longer be around when that happens. But in order to avoid it, he needs to make several hundred euros to buy himself a plane ticket to France where he wants to continue his studies. Having grown up with a baker as a father, he has started a small, under-the-table business. "I sell Syrian bread which I make here," he says and points to a pile of ashes which is all that remains of one of the campfires by La Fabrique. "For 10 hours of work, I make between €10 and €20." Ali will likely be stuck in French Guiana for a few more months.
*The first name has been changed to respect the person's request for anonymity.