More than four months ago the Greek government evicted around 11,000 recognized refugees from camps and reception facilities. Today, many remain homeless in central Athens.
As night falls more and more people gather in Victoria Square, a small city park in central Athens. Some are seeking out people from their countries, others are refugees with nowhere else to go – mothers and fathers with new babies, children, pregnant women, people with mental and physical health problems, and the elderly. Nearly all of them destitute.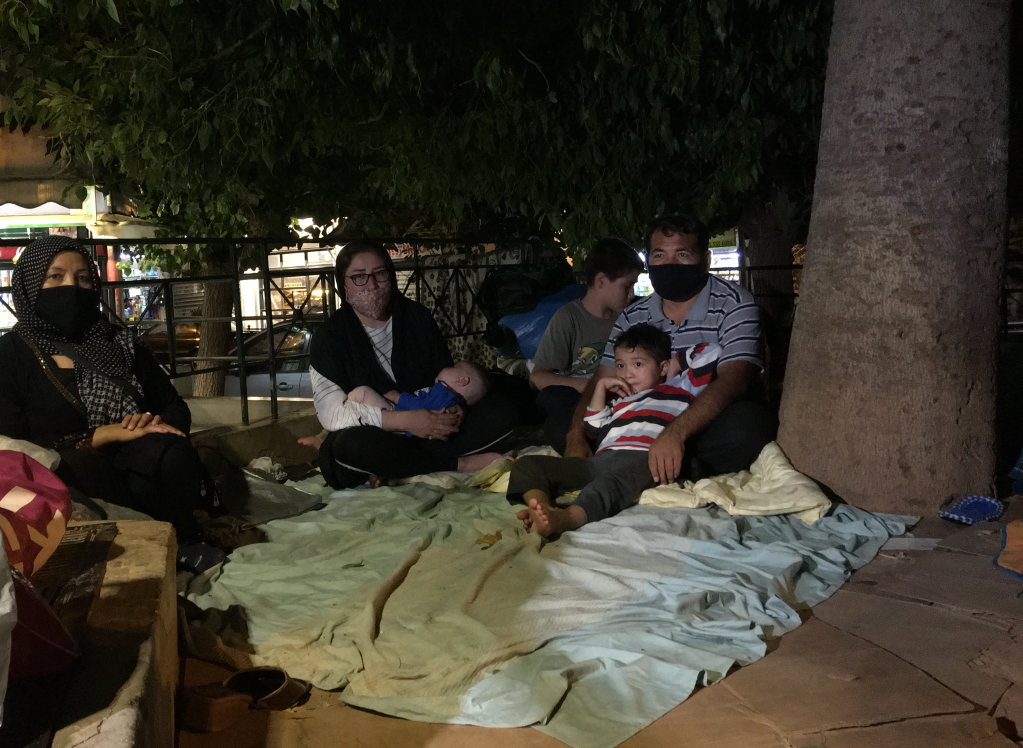 A family from Afghanistan sleeps on cardboard sheets and blankets placed around the base of a tree. They had spent each night under the same tree for several weeks when InfoMigrants spoke with them. The family came to Athens from the Moria camp on Lesbos, where they were granted refugee status.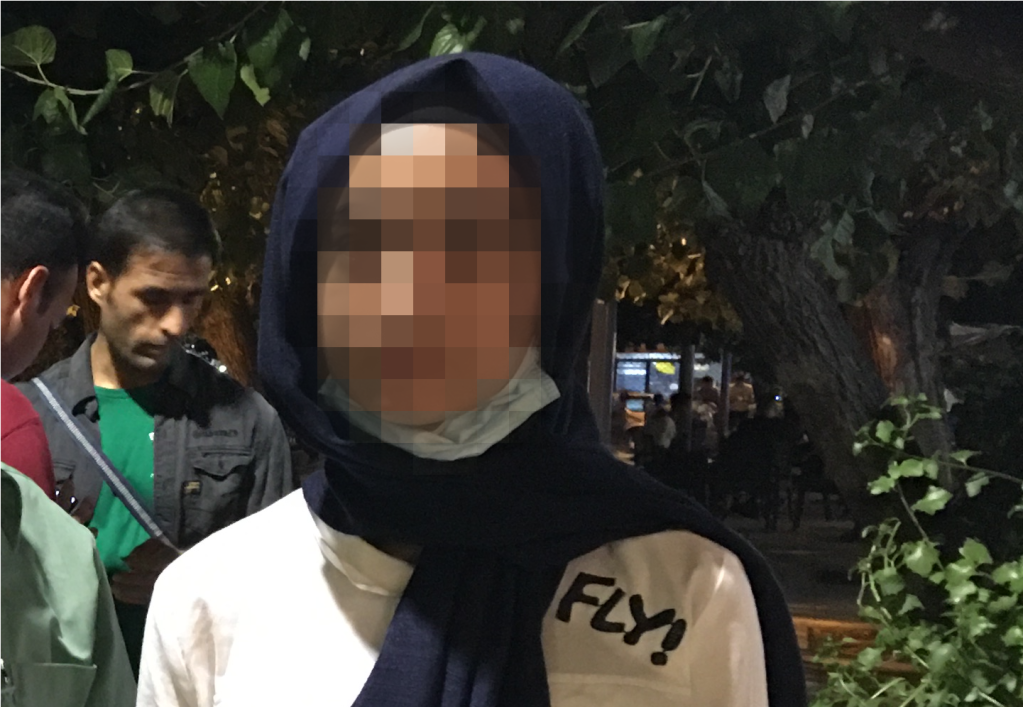 "I'm from Afghanistan. I live here with my parents and with my brother who is 16. My mother has a heart problem and my brother has psychological problems. We live here but they didn't help us. They didn't give us anywhere to live, or any food or water." (Armineh*, 14)
From time to time police clear out the square. Several people told us that the evictions were frightening, especially for the children. Some of the refugees removed from the square in the past few months were taken to Eleonas or other camps in Athens and farther afield. The camps quickly reached capacity.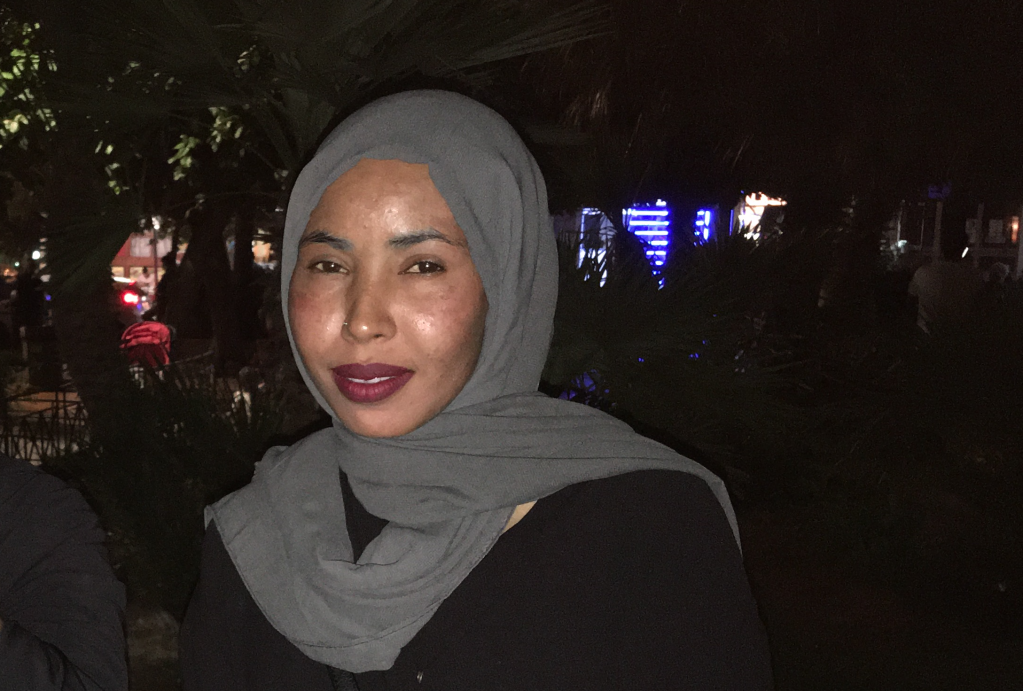 "I am from Somalia. I came to Greece a year ago – I walked to Thessaloniki. I don't have a house or a camp to live in. All the camps are full now. I used to sleep like this (in Victoria Square), but now I live with my friend Sacdio. I don't have card, or house, I don't have anything. I wait, because I don't have a solution." (Saado, 19)
The government wanted refugees to become self-sufficient and to integrate. They advised people to register with the IOM-run HELIOS program, which offers a rent subsidy to those who are able to find their own accommodation. But Greece has granted asylum to tens of thousands of people in the past two to three years – the program can only help a small fraction of them.
The people InfoMigrants spoke to in Victoria Square were not on the HELIOS program or receiving any other integration support.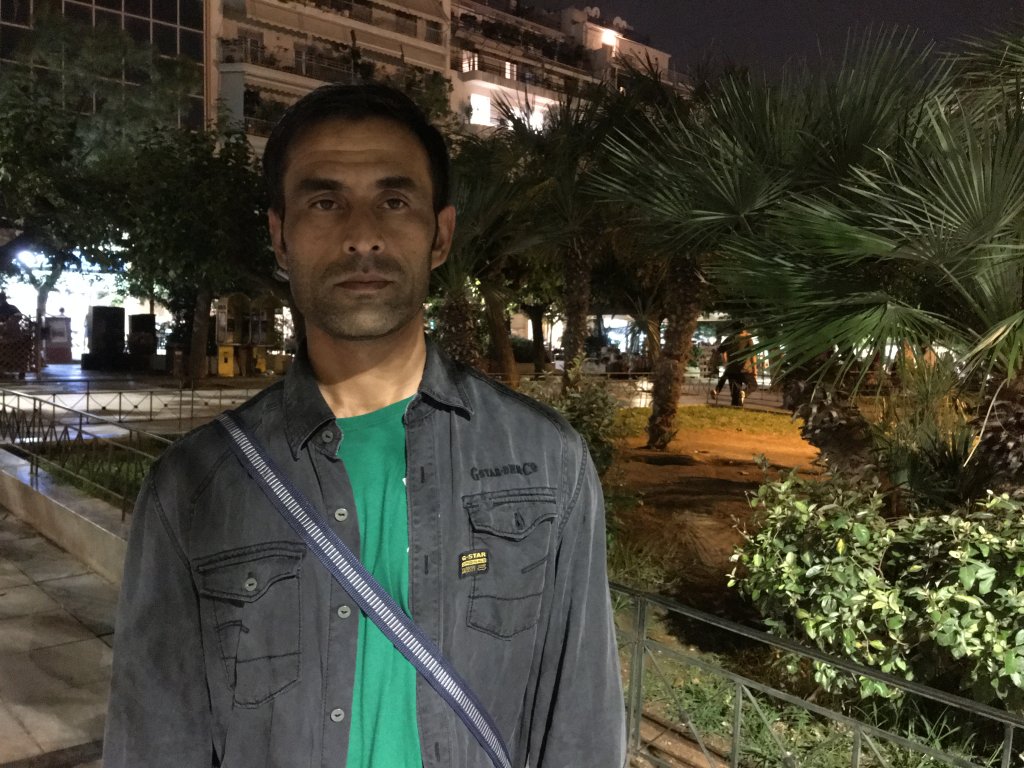 "For eight months I was in Moria camp and this is my second month in Athens. We came to Athens because we received ID and they said 'your staying in the camp is illegal. We cannot process your documents in Moria.' When we came here we did not have any relatives and we did not know anyone. We came to Victoria Park and we stayed here for some days. I get nothing from the government. I got my ID after four months in Moria and during those four months I received 130 euros from UNHCR. After that they did not pay me. I'm young, I have knowledge, I have power, but since I came here, I'm like a dead body." (Mohammed Khaled Rahimi)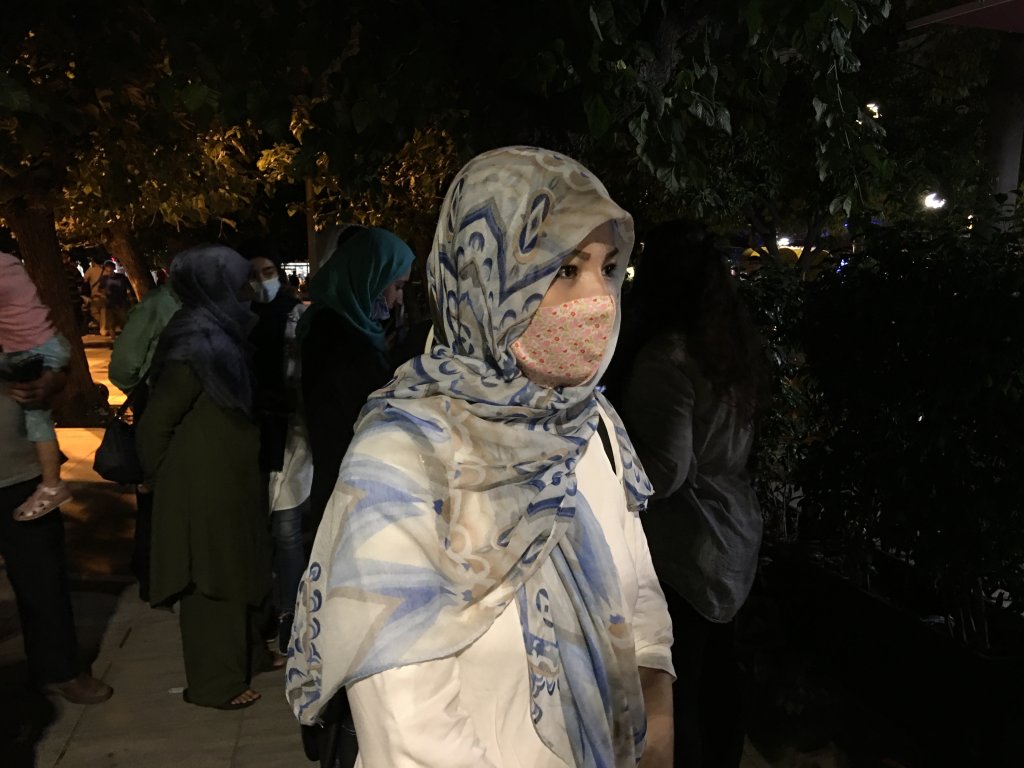 Refugees in Greece can't access employment or social services until they have a tax number. To obtain this they need proof of residence, which they can't get if they are homeless.
The problem is the lack of any long-term integration plan for asylum seekers and beneficiaries of international protection in Greece, Natalia-Rafaella Kafkoutsou, a lawyer at the Greek Council for Refugees, told InfoMigrants.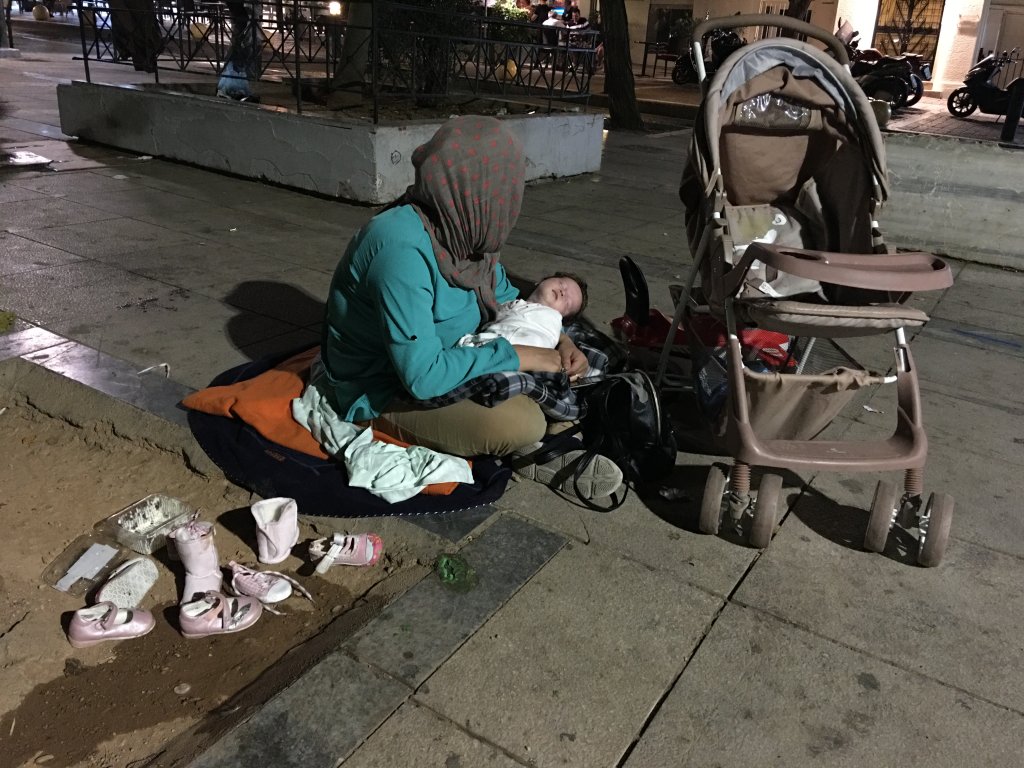 "(The Greek state doesn't) offer opportunities to learn the language or to have, for example, a tax number in order to get yourself into the market and be able to work, to provide benefits, to provide ways that people can survive. There isn't such a thing," said Kafkoutsou.
Some of the people who were moved from Victoria Square to reception centers and camps were issued certificates to say that they had been there, so that they could get tax numbers – however many missed out.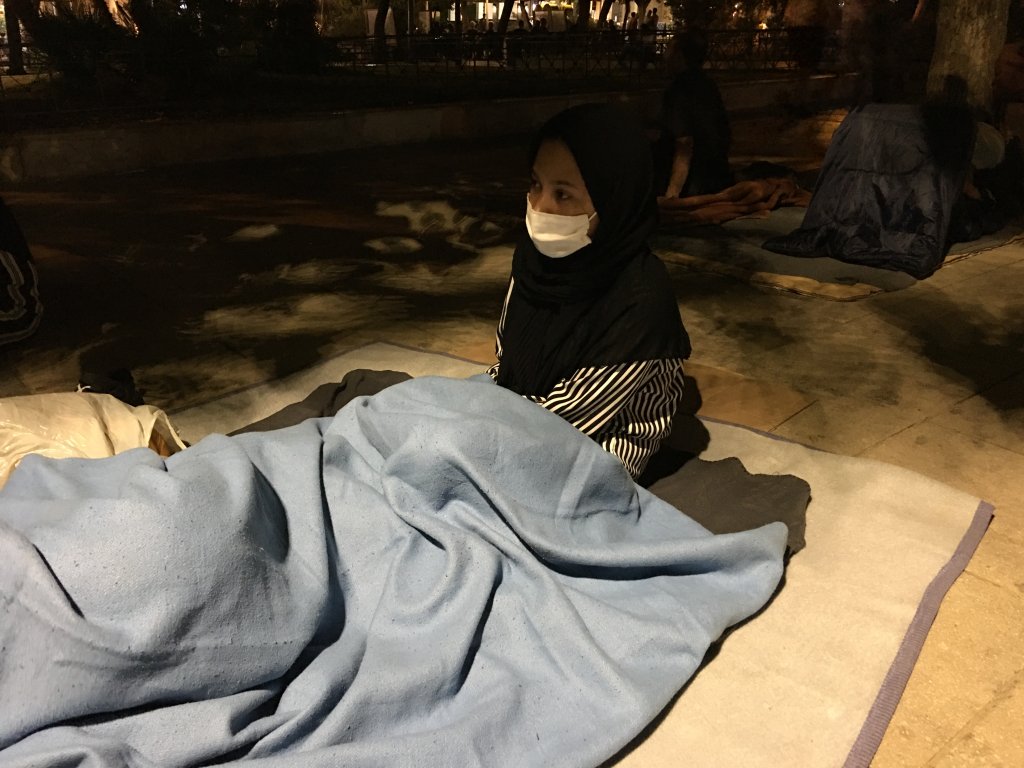 Many of the people here in Victoria were living in camps like Moria in the Aegean island "hotspots" and made their own way to Athens when they received refugee status. Now they face a choice between homelessness and destitution in the city, and returning to the island camps.
The new EU Pact on Migration, which is aimed at making the system fairer and more efficient, is a "big disappointment", Kafkoutsou said. "This situation, the new camp and Moria and now the other camps, and Victoria Square – this cannot be addressed by sponsoring returns and sponsoring tents and sleeping bags. When it comes to protecting the human rights of people, Greece has failed, and Europe has failed, together."
*Name changed to protect security and privacy
Also read: Malakasa camp: Inaction and uncertainty trap migrants despite end to lockdown
Also read: Lesbos: A mental health crisis beneath the surface