People across Italy have expressed their shock at the news that Brahim Aoussaoui had remained in Italy for weeks prior to committing three gruesome murders in Nice. The 21-year-old Tunisian had originally arrived on Lampedusa.
Aoussaoui's journey from the Tunisian coast to Nice, where he killed three people in the Notre-Dame church last week, is currently being investigated by Italian counterterrorism and intelligence services as the probe into the attack continues.
After crossing the Mediterranean on a migrant boat to Lampedusa, it has been reported that he underwent various identification procedures as well as a COVID test before spending two weeks onboard the ship Rhapsody, which is leased by the Italian Interior Ministry to quarantine migrants upon their arrival in the country.
He was then transferred to Bari, according to reports, where he was ordered to leave Italy within seven days. His background checks did not revert any criminal record; however, he had his asylum application rejected, as Tunisian citizens are generally considered to come from a safe country of origin.
A similar journey was made a few years ago by Anis Amri, another Tunisian national who committed a massacre at Berlin's Christmas market in 2016.
No criminal background
Aoussaoui arrived on Lampedusa on September 20 - the day that marked the highest number of migrant boat arrivals on the island in month with 26 vessels landing there in less than 24 hours. He was next taken to the Contrada Imbriacola hotspot, which at the time was filled beyond capacity.
The next day he was was moved onboard the Rhapsody following check to quarantine amid the COVID-19 pandemic. At this point, it remains unclear what exactly Aoussaoui did on the ship during those 15 days, who he spoke to, whether he used his cell phone, and whether he openly expressed any radical positions. However, his background checks came back clean.
It is not yet clear how Brahim Aoussaoui got from Italy to France, where he committed the murders
Calls for resignation
The Italian Parliamentary Committee for the Security of the Republic (COPASIR) is now trying to clarify what happened after the 21-year-old's asylum rejection prior to his journey to southern France. To that end, COPASIR has summoned Interior Minister Luciana Lamorgese and police chief Franco Gabrielli.
Meanwhile the center-right opposition in parliament has demanded that Lamorgese's resignation in response to the latest revelations from the inquiry:
"If the Nice attacker did actually land on Lampedusa in September, went to Bari, and then fled (to France), we demand the resignation of Interior Minister Lamorgese," the leader of the far-right League party Matteo Salvini said, who until last year served as Italy's Interior Minister.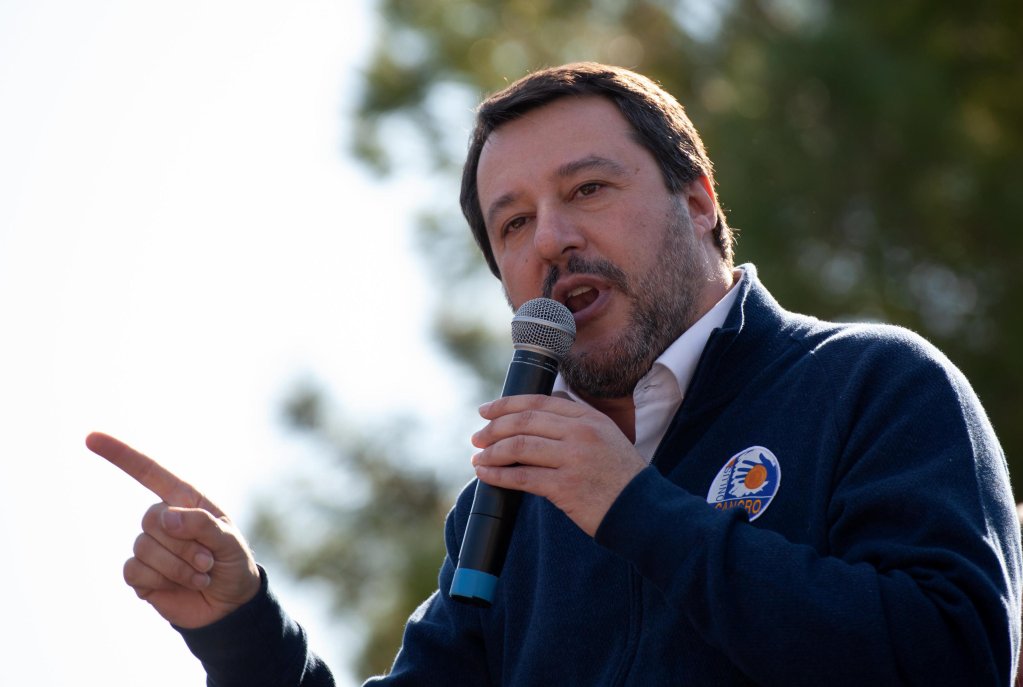 The group leader of the Forza Italia party in the Senate, Anna Maria Bernini, meanwhile said that the case showed "clear political responsibility that cannot be ignored."
In response, Minister Lamorgese asked Friday politicians to stop "engaging in polemics and show solidarity with the French population and other European nations, since this is an attack on all Europe."