A fire broke outside the Vathy refugee and migrant camp the Greek island of Samos in the early hours of Monday. About 15 tents were reported to have burned down. However, no one was injured, according to information by the migration ministry.
Greece's migration and asylum ministry said the tents that were affected by the fire outside the Vathy Reception and Identification Centre (RIC) had all been evacuated, adding that the reasons for the blaze remained unclear. At least 150 people were left without shelter, the head of the Greek asylum authority, Manos Logotheris, said.
The blaze was said to have started at 4:00 am local time (0200 UTC) outside the overcrowded refugee and migrant facility on Samos. The fire department said it took 21 firemen with seven vehicles four hours to bring the situation under control.
Samos was also hit by a powerful earthquake that shook the entire Aegean region on Friday, which resulted in a mild tsunami flooding the coast.
Multiple cases of arson on Greek islands
According to official figures, there are 4,200 people living at the Vathy camp, which originally was built for only 600. Several charities including Doctors Without Border (MSF) have repeatedly criticized the crowded and unsanitary conditions at the facility.
The fire however damaged one of the so-called satellite camps but not the official facility. In late September, two more fires had broken out at the Vathy facility. Investigations determined that they had been caused by arson. 
The same month, a number of fires destroyed the Moria migrant camp on nearby Lesbos island, leaving more than 10,000 people in need of shelter overnight. Greek authorities said those fires had also been set deliberately in response to isolation and lockdown orders intended to combat a coronavirus outbreak in the camp.
Overcrowded camps, desperate residents
Greece remains one of the main routes for migrants and refugees from the Middle East, Africa and Asia hoping to make their way into the European Union.
The vast majority arrive directly from Turkey, crossing the Aegean Sea to reach the nearby Greek islands. There, they are usually kept at so-called hotspot centers, which were built in 2016 as facilities designed to determine the prospect of asylum in each case.
Under a 2016 EU deal with Turkey, new arrivals have remained on the islands until their asylum applications are either accepted or rejected, with those rejected being duty-bound to be returned to Turkey.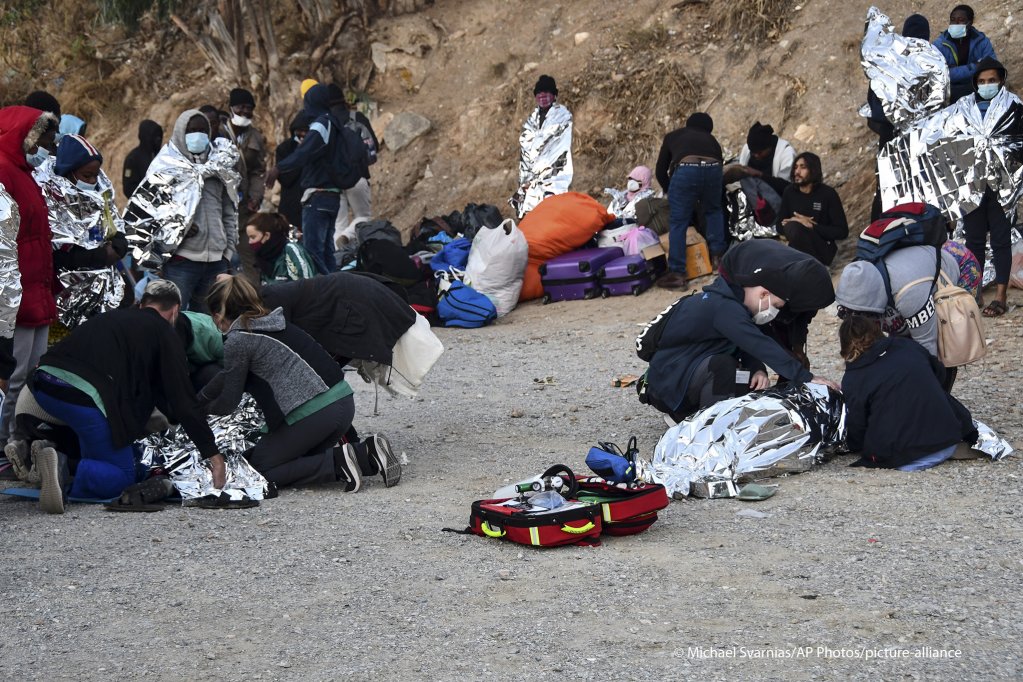 with AFP, AP, dpa, epd