Reactions to the terrorist attack in the Austrian capital Vienna on Monday have largely steered clear of the migration issue. But some, including Germany's far-right party, say several recent terrorist attacks in Europe show migration routes should be closed.
European and world leaders have sent messages of support to the Austrian people following Monday night's terrorist attack in Vienna in which five people died, including the perpetrator.
"Islamist terrorism is our common enemy. The fight against these killers is our common struggle," German Chancellor Angela Merkel's office tweeted.
"Hate will never bring our societies to their knees. Europe stands firm against terrorism," Spain's Prime Minister Pedro Sanchez said.
The attack, in which at least 23 people were injured, was carried out by a young member of the Islamist extremist group IS, who had dual Austrian and North Macedonian nationality.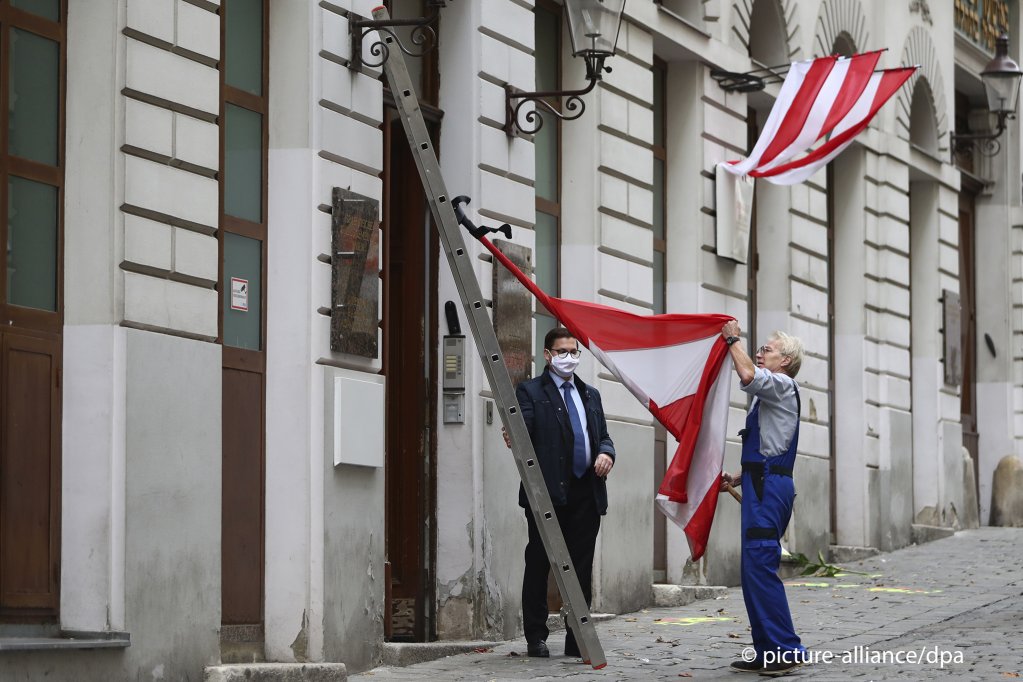 The Vienna shooting was the latest in a series of violent attacks in Europe in recent weeks in Dresden, Paris, and Nice, where three people were stabbed to death last week.
France's president Emmanuel Macron tweeted in German to show his support for Austria: "After France, now a friend has come under attack. This is our Europe. Our enemies need to know who they are dealing with. We will not give in."
Not linked to migrants
Official statements in Austria following the Vienna attack have downplayed divisions linked to immigration, on which the government takes a hard line.
"This is not a conflict between Christians and Muslims or between Austrians and migrants... No, this is a fight between... civilization and barbarism," Chancellor Sebastian Kurz said.
The mayor of Vienna, Michael Ludwig, announced Wednesday that he had met with two men of Turkish background who rescued a police officer during the attack.
"Terrorism always tries to destabilize democracy, to hurt people both physically and spiritually. … Yesterday I met with two citizens from Turkish backgrounds who risked their lives to save a police officer," the mayor, who is a member of the Social Democratic Party (SPÖ), tweeted.
Minority calls for new migration policy
While the vast majority of comments on the Vienna attack avoided any mention of migration, some said the incidents showed that Europe needed to tighten policies towards migrants.
The Bulgarian opposition newspaper Duma wrote Wednesday that the attack highlighted the problem of the open door policy and the free movement of people, including migrants, according to the German news agency dpa.
Germany's far-right party Alternative for Germany (AfD), the third-largest party in the national parliament, made a number of statements calling for a new migration policy. "Land and sea migration routes must be closed," party spokesperson Tino Chrupalla said. On Facebook he added: "The asylum system must be reformed and the ban on deportation to Syria lifted."
The fatal stabbing of a man in the German city of Dresden on 4 October was allegedly carried out by a young Syrian man with links to Islamist extremists. The incident has led to calls for Syrians who commit offenses to be returned. The head of the liberal democratic party FDP, Christian Lindner, also called for "more control over immigration," dpa reports.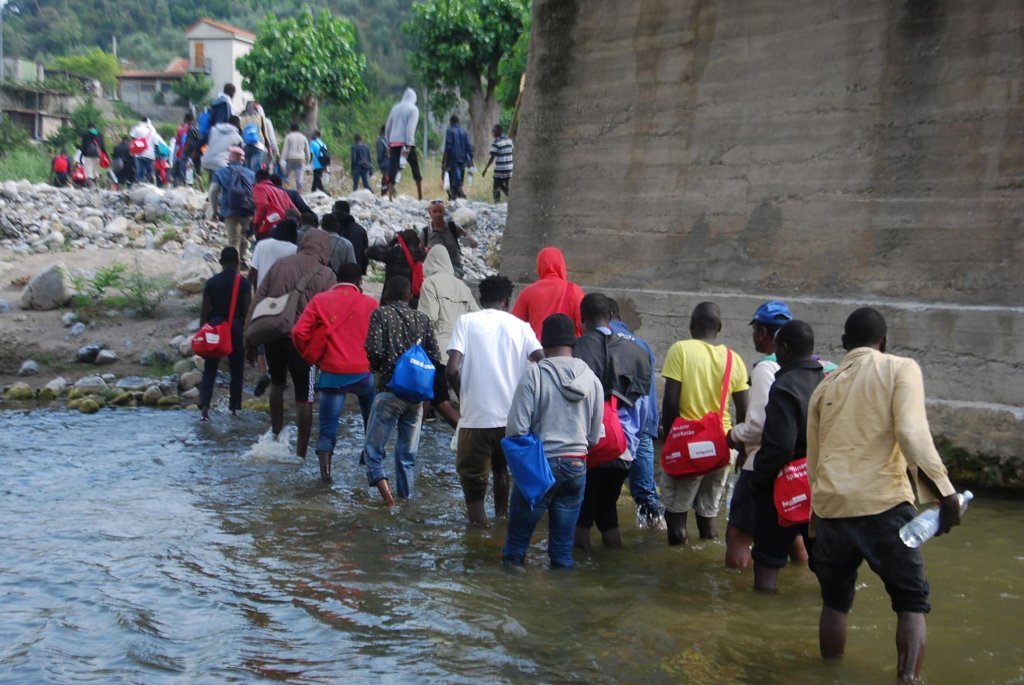 Italy tightens border controls
Meanwhile, the Italian government announced it would intensify checks on its borders in response to the attacks.
The country is also reviewing plans to boost cooperation with Tunisia against human trafficking and irregular migration, the interior ministry said Tuesday after a national security meeting.
The 21-year-old man accused of carrying out the attack in Nice was a Tunisian national who had traveled to Europe in September via Italy's Lampedusa island.
He had disappeared from a quarantine ferry and ignored an order to leave the country.
The Italian foreign minister, Luigi Di Maio, has called for closer monitoring of mosques and "illegal migration flows" to prevent terrorism.
With dpa, KNA