In the latest discovery of migrant smuggling in Europe, police in the Czech Republic found 48 people inside a Turkish truck. The migrants reportedly said they were from Syria and on their way to Germany and the Netherlands.
On Thursday (November 5), Czech police said they had stopped a Turkish truck carrying 48 migrants who are presumed to be from Syria and were heading to western Europe.
News agency AFP reported that police detained the migrants on a motorway that connects Slovakia's capital Bratislava and Brno, the Czech Republic's second-largest city. "Customs officers detected people in the truck when checking cargos with an X-ray," a police spokesman told AFP.
The 47 men and one woman claimed they were from Syria and on their way to Germany and the Netherlands, the spokesman said. None of the migrants showed symptoms of any health problem, according to the spokesman.
He also said that the migrants might ask for asylum in the Czech Republic, adding that the police may return them to the country from which they arrived.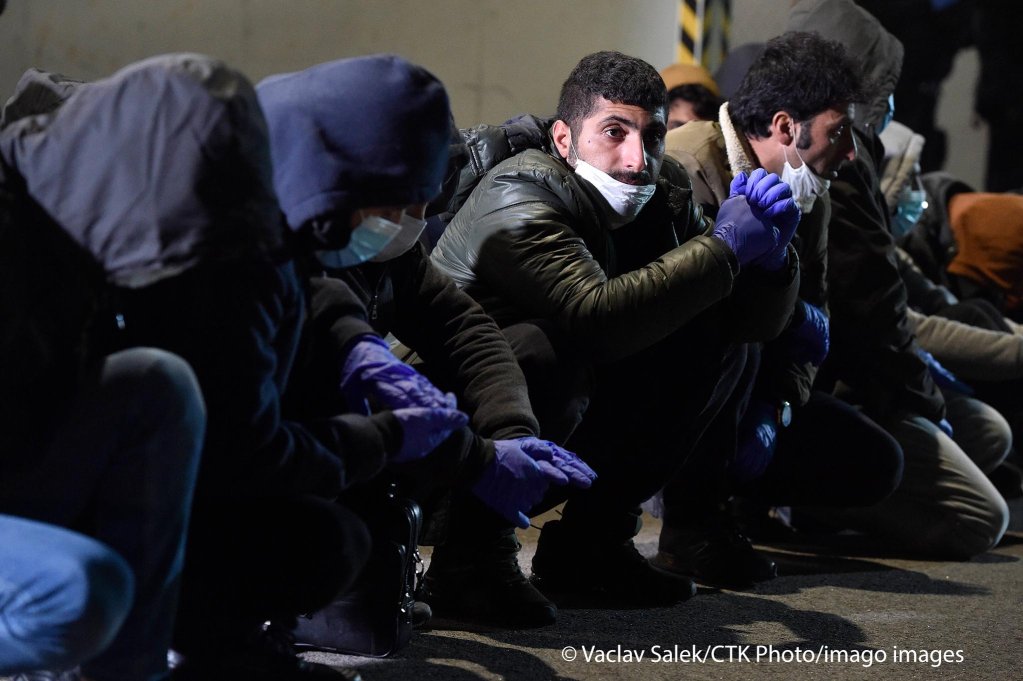 The Czech Republic, a EU member state of 10.7 million people, has been reluctant to take any refugees from the Middle East or Africa since more than one million migrants arrived in Europe in 2015.
Like Hungary's Viktor Orban and Poland's Mateusz Morawiecki, Czech Prime Minister Andrej Babis rejects asylum seeker quotas. In late September, this so-called Visegrad group shot down the EU's migration pact ahead of scheduled talks.
Series of truck discoveries
Thursday's discovery wasn't an isolated incident:
Just this Wednesday (November 4), Italian police discovered four migrants hidden in the back of a lorry traveling from Slovenia to northern Italy.
The day before, a smuggler and six migrants were stopped in Italy's Friuli Venezia Giulia region.
Earlier this month, a group of migrants trapped inside a truck with little air to breathe were freed at a motorway rest area in western Germany.
On August 10, North Macedonian police found 94 migrants hiding inside the back of a cargo truck.
In July, German police discovered 31 migrants in the back of a refrigerated truck near the border with the Czech Republic.
And a little over a year ago, 39 Vietnamese migrants died inside a container truck before being discovered on an industrial estate east of London.
Clandestine truck journeys rarely end well
Migrants often resort to taking clandestine journeys in cargo trucks to get across Europe. Usually they are being helped by people smugglers but on certain occasions, individual migrants and refugees manage to hide away in the vehicles without outside help.
The journeys are rarely successful and can be fatal, as the tragic story of said 39 Vietnamese migrants, who died from asphyxiation and hypothermia, showed.
There have also been instances of migrants being crushed to death by items that were being moved inside the trucks.
With AFP